What is TEFL certification?
TEFL certification means that you've successfully completed an accredited TEFL Course
It's a qualification for people who want to teach English online or abroad
It's proof to schools that you've been trained in TEFL (Teaching English as a Foreign Language)
What is TEFL certification?
TEFL certification is the qualification you get from successfully completing a TEFL course (Teaching English as a Foreign Language).
Equally, you could complete a TESOL course to become TESOL certified and these qualifications would be for the most part, interchangeable.
Technically, the slight difference between the two is that the term TESOL can also be used to describe teaching English to non-native speakers within a native English-speaking country. So, for example, English teachers who work within countries such as the UK, Ireland, America, Canada, Australia, New Zealand or South Africa would use the term TESOL rather than TEFL. The term TEFL is generally used for teaching English to non-native English speakers in non-native English-speaking countries.
The main thing to remember is that you can use your TEFL certification or TESOL certification to teach English abroad! Phew!
When will I need a TEFL certification?
If you want to teach English online or in a foreign country, you will usually need TEFL certification to do so. This is so that the school or language company who are hiring you know that you've been properly trained and so that you can obtain the correct visa to allow you to work there.
You don't need any prior qualifications to get TEFL certification or to teach English as a foreign language, however, you may need a Batchelor's Degree (in any subject) to obtain a working visa for countries such as Vietnam, China and Thailand. Your TEFL certificate and / or degree may also need to be legalised (notarized) by a solicitor or embassy to prove it's legitimate.
What kind of TEFL certification should I be looking for?
1. Make sure your TEFL Course is Accredited and Regulated 
If you're looking to get your TEFL certification, don't be fooled into buying the first or the cheapest course that you come across. You will firstly need to find out whether the course is legitimate and accredited or, even better, regulated. This information should be displayed clearly on the course provider's website and can also be verified directly through the accrediting/regulating body's website too.
2. Look for TEFL Courses with a minimum of 120 hours training
If you're new to TEFL, you will need a course that provides at least 120 hours of training to meet the industry standard. Anything less could be considered insufficient by most employers and we always recommend completing as many training hours as you can, or you may find that you're overshadowed by other applicants holding a TEFL certificate for more than 120 hours.
3. Classroom Training vs Online Training
Most TEFL courses are mainly online-based but often there is the option to participate in some classroom-based training alongside this. Consider your location and whether you are physically able to attend the classroom course. If you can attend, this is generally more desirable for employers so try and go for the combined training wherever possible.
4. Is Tutor Support included in your course?
Just like any other course, throughout your TEFL certification, you should be able to have (remote) access to Level 7 / DELTA qualified tutors throughout your TEFL course. This makes a huge difference with online courses because you won't have access to face-to-face tutoring, so it really helps to be able to speak to someone for support over the phone or via email.
5. Does the TEFL provider have good reviews? 
Finally, it doesn't hurt to review the course ratings provided by current/past users. For obvious reasons, this can give an insight into the usability, legitimacy and/or potential issues with the course and these can be compared with other course providers' ratings to help you make a more informed decision. Read ours here.
TEFL Certification: A complete guide
Let's start from the top. Why would you want to get TEFL certified? Well, there are lots of reasons! With your  shiny new TEFL certification, you can travel the world, teaching children in local schools and meeting tons of people from all cultures and walks of life. Or you can teach English online, work flexibly from home or become a TEFL digital nomad, travelling the world whilst earning a good income online. Plus, you'll learn a valuable new skill, boost your CV, work in a rewarding role and help students all over the world learn the international language that is English. What's not to love?!
Who can get TEFL certification?
The beauty of TEFL lies in its accessibility. Anyone who can speak English fluently can get TEFL certified. You don't need any prior teaching experience, a bachelor's degree or any specific qualifications. You don't even need to be great at grammar! All you need is an accredited TEFL Course to get you trained up and ready to teach English as a foreign language.
In terms of age limits, you simply need to be over 18 – there are no official upper limits, although some employers may specify that they want candidates to be under a certain age. If you're a mature TEFL candidate, don't let this worry you. There are still plenty of jobs out there for teachers of any age – check out our blog for more info.
Do I need to be a native English speaker to get TEFL certified?
[To clarify, a native English speaker is anyone who speaks English as their first language.]
Good news! No, you don't need to be a native English speaker to get TEFL certified. You just need to have a fluent or even better, native level of English to be employable in the TEFL industry.
Some employers may specify that they only want applicants whose first language is English – but there are tons of positions out there for teachers who don't necessarily have a native level of English.
Where can I get TEFL certification?
If you've made the decision to teach English as a foreign language – either abroad or online – you'll first need to get your TEFL certification in order to apply for jobs. But it can be tricky to choose a provider with so many around. Just make sure the course provider you choose to train with ticks all of the five points above – like i-to-i does!
Things to look out for
When you're in the market for a TEFL certification course, there are a few things to avoid to make sure you're getting proper training from a reputable provider with the right accreditation. These are:
Groupon / voucher code sites: It can be tempting to opt for a cheap TEFL certification course from a coupon code site – but these course often don't hold the correct accreditation, so you may end up with a certificate that employers won't accept as valid proof of training.
No accreditation / regulation: If a TEFL course is accredited, it'll say so on their website and you should also be able to confirm this on the awarding body's website. For example, i-to-i are regulated by the Open & Distance Learning Quality Council and regulated by Ofqual – and you can go to both of their sites to check the legitimacy of this.
Lack of tutor support: If you're taking a TEFL certification course, it's likely that you're new to TEFL. So, you're probably going to come up against a few things you don't understand as you're working through your course. Without the help of a qualified tutor, this could lead to you failing the course and losing your money.
What are the different types of TEFL certification?
There are a number of different ways in which you can get TEFL certified – we'll start with online TEFL courses.
The benefits of online TEFL certification courses are:
Flexible – You can fit your training in whenever you have some free time, making it easy to get qualified.
Fast – With an online TEFL course, you can complete your TEFL training using an online platform, which you can log in and out of any time of the day or night – meaning you can get qualified in as little as two weeks!
Interactive – Although you won't get any face-to-face training, most reputable TEFL course providers will include interactive quizzes, videos and useful resources within the online training. This helps you to get a well-rounded understanding of TEFL.
The benefits of classroom TEFL certification courses are:
Tutors – You'll get plenty of time with an experienced, qualified TEFL tutor during a classroom course. And you can use this time to observe their teaching methods, ask lots of questions and learn from their expertise.
Teaching practice – It's likely that you'll get a chance to practice teaching in front of your peers during a classroom course – and employers will look favourably on this when reviewing your application.
The benefits of combined TEFL certification courses are:
Online and classroom training – A combined TEFL certification course gives you the best of both worlds! You'll get mostly online learning with a practical course alongside this. A great way to learn TEFL theory and then see it in practice.
Employers preference – TEFL employers around the world will prefer candidates whose TEFL certification includes a blend of online and combined training.
How do I find work once I've got my TEFL certification?
The easiest and most effective way to find work both online and abroad is through online TEFL jobs boards, such as LoveTEFL Jobs – i-to-i's sister company.
On these sites, you'll be able to register your details for free, and then view and apply for positions that are suitable for you.
The application process for TEFL jobs is generally straightforward:
First, you'll submit your application online along with a copy of your updated CV.
Then, the employer will let you know if they'd like to see you for an interview. This will likely take place via video call and is the employers first chance to see whether you'd be a fit as a TEFL teacher.
If you're successful at that stage, you'll get a job offer – hurray! Make sure you read through your contract fully before signing anything.
Ready to start teaching English as a foreign language?
So now you're fully informed on TEFL certification, all that's left is for you to pick a TEFL course and get booked – hurray! Here are a few reasons why i-to-i should be your first choice when deciding on a place to get your TEFL certification. If we do say so ourselves…
We're the longest running TEFL provider in the world – Yes, you heard us right! We've been providing top quality TEFL courses since 1994 and we don't intend to stop any time soon.
We're UK Government regulated – This means that the official body, Ofqual, have been through our courses with a fine-toothed comb and made sure that we're giving you the best preparation for teaching English abroad. Oh, and your certificate will be recognised all over the world!
We have over 210,000 graduates and they've rated us 4.5 stars – If you don't want to take our word it, listen to our students! It's no accident that 210,000 people trusted us to help them achieve their dreams.
We've got flexible online courses – You can start your course whenever you're ready and with 24/7 access, you can work around your own schedule and from any device – you name it!
Our tutors are the crème de la crème – Every single last one of them is either DELTA (or equivalent) qualified so when you ask for help, you're going to get the best support possible either over the phone, via email or via our live WebChat service.
We've got stacks of courses – Whichever combination works for you, we've got it covered. With one of the widest range of courses on the market, we can work with you to ensure you're getting all the training that you want and need.
Get started today!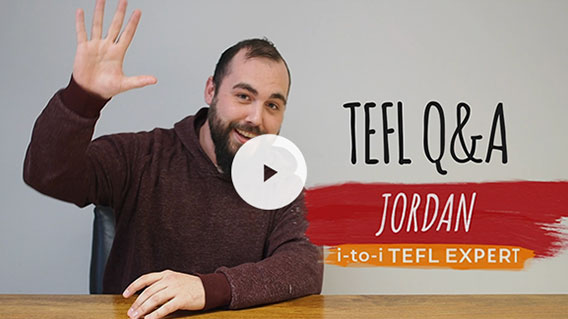 Take our 2-minute teaching online quiz to find out if you're eligible to start earning from home as an online English tutor!