Get In Touch With Top TEFL Experts Today!
Whether you're thinking about TEFL, looking for a few answers or ready to find your dream job abroad, our expert TEFL Team can help you!
Get your TEFL guidance about any of the following!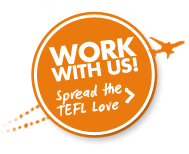 The right TEFL course for you
Job opportunities and TEFL demands abroad
Your potential overseas
How the whole TEFL world works
TEFL requirements overseas
To TEFL… or not to TEFL!
Anything else!
So contact us today and you'll be all the TEFL-World wiser!
i-to-i UK / Global
If you've got a niggling question, head to our Customer Queries page to find the answer or to get in touch with our friendly Customer Support Team.
To find out more about our TEFL courses and Internships, please call 877 526 3959, email tefl@i-to-i.com, or just request a free call-back! We'd love to hear from you!
Address:
Suite 2, Chantry House, Victoria Road, Leeds, West Yorkshire, LS5 3JB, United Kingdom
Hours:
GMT/BST: Mon-Thurs: 7am – 10pm / Fri: 7am – 5pm
EST/EDT: Mon-Thurs: 2am – 5pm / Fri: 2am – 12pm
Weekends & UK Bank Holidays: Closed

Get In Touch – It's Easy! Simply fill in your details below