Thinking about teaching English abroad? Always a good idea!
It all needs to start with an accredited TEFL course, like ours. Find out right here what's the difference between an online and a classroom TEFL course and which is right for you!
What's an online TEFL course?                                   
If you choose an online TEFL course, you'll get all of your training online (as expected..!)
A good online course combines theory with audio and visual clips to help you get to grips with different aspects of teaching – plus loads of interactive elements to keep your attention. You'll probably find the support is virtual too – think online chats and web-based information.
What's good about online TEFL courses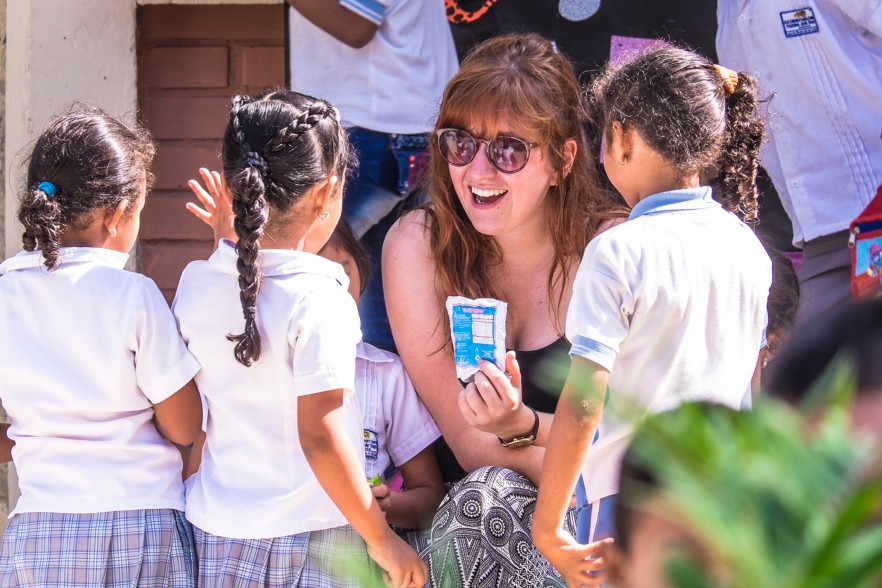 Online TEFL courses are:
Flexible – You can learn anywhere in the world and start whenever you want – all you need is an internet connection!
Great value – Online courses are usually cheaper than classroom courses – ideal if you're saving to travel
Brilliant at theory – You'll cover loads of teaching methodology and get instant feedback on tests to help you learn
Good at signposting – You'll get links to additional resources as well as helpful advice on finding a job
What's the downside of online TEFL courses?
With online courses you study by yourself – which means no group of like-minded students sharing your journey. And, more importantly, no built-in teaching practice.
What is a classroom TEFL course?
In a classroom TEFL course you'll be taught with a group of students in a physical venue – like a hotel, rather than an actual classroom. Our Combined TEFL Courses are a perfect mix of online and classroom helping you feel super confident as you get ready to teach.
What's good about classroom TEFL courses?
Classroom TEFL courses are brilliant for:
 Practical experience – You'll get to try our your new teaching techniques
Networking – Learning with other TEFL students is much more fun
Asking questions – With the tutor right in front of you, there's no waiting for answers
What's the downside of classroom TEFL courses?
Classroom courses generally cost more than online courses and classroom courses are also a little lighter on theory, as more time is taken up with group activities and presentations.
Should I do an online or classroom TEFL course?
It's really down to you, but we'd recommend doing a combined course, such as our 320 Hour Course as it's the perfect combination of both elements!
Once you've got this teaching certification, you're free to quit your job and teach your way around the world! We aren't jealous at all…