How do I teach English in Thailand?
Imagine a super-friendly TEFL hotspot with brilliant opportunities to teach English, stunningly beautiful beaches, scrumptious food and an amazing culture. Welcome to Thailand!
Read on to find out all you need to know about how to teach English in Thailand.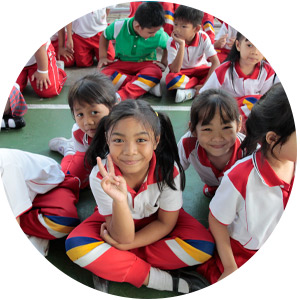 What qualifications do I need to teach English in Thailand?
To legally teach English in Thailand, you must:
Be a native English speaker or have proof (TOEIC / IELTS) that you are fluent in English
Hold a Bachelors' degree in any subject
Have a clean police check.
You'll normally need to have TEFL certification too if you want a reasonable job in a decent location (and who wouldn't). Take a look at our Ofqual regulated TEFL certification courses if you're not already qualified to teach English abroad.
How can I find a job teaching English in Thailand?
Check out i-to-i's jobs board for the latest vacancies to teach English in Thailand. Jobs to teach English in private schools in Thailand are advertised all year round. Vacancies to teach English in public schools tend to be advertised in the months leading up to the start of each semester (May / November). You can find some brilliant tips on how to make your experience look great on your CV on our blog so make sure you take a look here too before you ping off your CV.
If you're not quite ready to teach English solo, why not try our TEFL Course & Internship: Thailand. You'll get your TEFL certification, be paid to teach English in Thailand for 5 months' and have a brilliant orientation with fellow interns. Pretty fantastic all round, we reckon!
Where can I teach English in Thailand?
The quick answer is that you can teach English pretty much anywhere in Thailand! Read our article Where should I teach in Thailand? for the lowdown on teaching in different parts of the country to help you pick your dream location.
Do I need a visa to teach English in Thailand?
Yes! You do need a work permit to teach English in Thailand legally. If you've organised a job before you go you'll be able to apply for a visa in advance – check out the latest requirements via your home country's foreign office. If you plan to look for a job teaching English after you arrive, you'll probably need to enter Thailand on a tourist visa and then leave the country briefly to apply for a work permit to teach English once you have secured a job.
What else do I need to know about teaching English in Thailand?
Whilst you won't get rich teaching English in Thailand, you can definitely afford to live comfortably on your wages – and have enough to travel around the country. Whether it's Thailand's temples, thai boxing or temperature that tempts you most – or simply learning lots of random facts about Thailand that you never knew you needed to know, you simply must teach English in Thailand. Go! Now!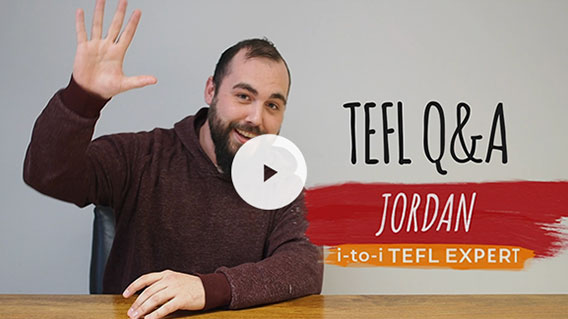 Take our 2-minute teaching online quiz to find out if you're eligible to start earning from home as an online English tutor!