How to get a visa for Spain
Spain. The land of scrumptious sangria, sunny siestas, stupendous sands, scintillating style and many more fantastic things that don't even begin with the letter "s". You get the idea – Spain is a country you simply must visit. And the great news is that you may not even need to a visa to go to Spain.
EU, EAA and Switzerland
If you're an EU national, or a citizen of Iceland, Liechtenstein, Norway or Switzerland you don't need a visa to travel, study or work in Spain. Hurrah – get that ticket booked now!
Just remember to apply for a Foreigners Identity Card (TIE) through your local police station or Officina de Extranjeros (Immigration Office) if you're staying for more than a short holiday. You'll need this for everything from opening a bank account to getting paid. If you're working in Spain, your employer will also register you with the social security authorities. Simple!
US, Canada, New Zealand and Australia
If you're a national of the US, Canada, New Zealand or Australia you can visit – though not work – in Spain for up to 90 days without a visa. Hurrah (again)!
If you don't fall into any of the above categories you will need to get a visa for Spain. But just keep focussed on all that this amazing country has to offer (did we mention its fabulous architecture or paella yet?) and you won't regret the effort it takes.
Schengen visa
Spain is one of 26 European countries that make up the "Schengen" area. There is a single visa system and no border controls between these countries. This means that you only need one visa to travel throughout the whole area. (Is it too much to say Hurrah again?!)
You should always apply to Embassy of the country that will be your main destination for your Schengen visa. In other words, you should only apply to the Spanish Embassy for your Schengen visa if Spain will be your main destination. If you're planning on spending more time in another Schengen area country you should apply to its Embassy for a visa. You will then be able to use that same visa to stay in Spain for up to 90 days.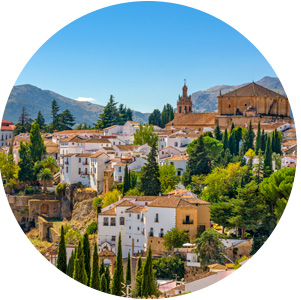 Short stay visa
For (non-work) trips to Spain of up to 90 days, you'll usually need a short stay Schengen visa. You can apply for the visa at your closest Spanish Embassy or Consulate. You'll need:
Completed visa application form (available online)
Passport valid for at least 3 months after your departure date
Recent passport photo
Digital collection of your fingerprints
Travel insurance
Proof of travel arrangements (tickets, car registration, hotel booking, etc)
Proof that you have sufficient funds for your stay (eg recent bank account)
Details of your employment status (eg employment contract, student registration).
You will normally be issued with a visa that will let you stay in Spain for up to 90 days within a 180 day period.
Work permit
Unless you're an EU, EAA or Swiss national, you'll need a work permit for any paid employment in Spain. This will only be granted if the job is listed as a "shortage occupation" or has been advertised and there are no suitable candidates from Spain or the EU.
Your employer needs to apply for the work permit on your behalf, which means that you need to find a job first. Be warned – it can take a few months for work permits to be processed, so be prepared for a wait.
Once your work permit has been issued you then have one month to apply for your visa from your closest Spanish Embassy or Consulate. You'll need:
Completed visa application form (available online)
Passport valid for at least 1 year
Recent passport photo
Notification of your work permit
Employment contract
Police clearance certificate from every country you've lived in for the past 5 years
Medical certificate.
Your visa will normally be issued for 12 months initially but you can renew it as long as you still fulfil the conditions.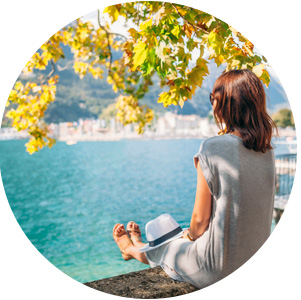 A couple more things …
It's currently unclear whether UK citizens will need any form of visa to travel to Spain after the UK leaves the EU in 2019. If you're a UK national who's hoping to travel or work in Spain, we'd recommend going as soon as possible just in case the situation gets tricky …
It's also worth being aware that you can't come to Spain on a short stay visa and then transfer it to a different type of visa whilst you are in the country. If you want to change your status you'll have to leave Spain and reapply for a new visa from your home country.
Check, check, check …
Always check the latest information from your closest Spanish Embassy before you travel. Visa regulations can change fast and it's important you are following the correct rules!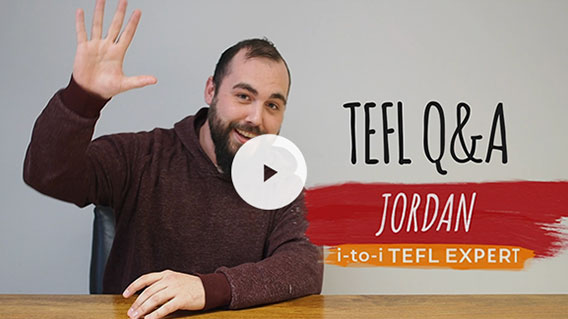 Take our 2-minute teaching online quiz to find out if you're eligible to start earning from home as an online English tutor!