How to get a visa for Thailand
Sparklingly clear water lapping against pristine white beaches, fascinating Buddhist temples around every corner, vibrant cities and, of course, those never-ending smiles. Thailand is simply irresistible. So now all that's left to work out is how to get a visa for Thailand.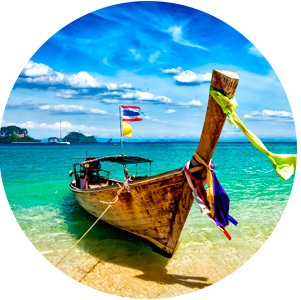 Visa exemption
The great news is that you might not need a visa at all. Passport holders from over 50 countries, including the UK, the US, Ireland, Canada, Australia, New Zealand and South Africa can visit Thailand for up to 30 days without a visa.
And if you need more time to soak it all up, you can enter Thailand up to three times in six months if you're arriving by air, or twice in a calendar year if you're travelling overland under the visa exemption scheme. Which sounds pretty good to us!
To qualify you need:
To arrive at an international airport or a land border checkpoint
To be visiting solely as a tourist
Confirmed ticket showing you will be leaving Thailand within 30 days
Proof that you have sufficient funds for your stay
Passport valid for at least 6 months from your date of entry into Thailand.
Tourist visa
If you're not eligible for a visa exemption, you can apply for a tourist visa from your closest Thai Embassy or Consulate (or your home country, in some cases) before you arrive.
To apply for a tourist visa for Thailand, you'll need:
A completed visa application form
Passport valid for at least six months
Recent passport size photo
Evidence of onward travel (eg airplane ticket)
Copy of hotel reservation in Thailand
Evidence that you can finance your stay
Application fee.
Your tourist visa will normally be valid for 60 days after you enter Thailand.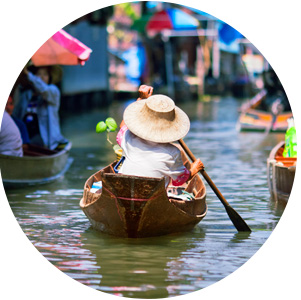 Non-immigrant (B) visa
If you're planning to work while you're in Thailand – Teaching English as a Foreign Language (TEFL) for example ­– you first need to get a non-immigrant (B) visa and then apply for a work permit. You are not allowed to work unless you have both of these documents.
You can apply for the non-immigrant visa via a Thai Embassy / Consulate before you arrive or at the immigration department if you are already in Thailand. Exact requirements vary, depending on the type of work you plan to do. For a visa to teach English in Thailand, you'll need:
Completed visa application form
Passport valid for at least six months (or 18 months, if you're applying for a one year visa)
Two passport size photos taken within the last six months
Letter of invitation and work contract from your employer
Evidence of qualifications (degree certificate, TEFL certificate, etc)
Details of the school, including registration or licence
CV / resume, including previous job descriptions and references
Police check certificate.
You will normally be issued with a 90-day non-immigrant visa when you enter Thailand. Once you're in the country, your school will apply for a teacher's licence and a work permit on your behalf. You then need to submit these, along with your employment contract, to the Immigration Bureau to get an extension to your visa to cover the length of your teaching contract.
Make sure you keep the work permit with you, particularly when you are working, and only do the job stated on it.
Check, check, check …
Visa regulations can change quickly. Always check the latest information from your closest Thai Embassy before you travel. And never be tempted to outstay your visa or work (even as a volunteer) on a tourist visa. Thailand has a reputation for strongly enforcing visa penalties – and you can face deportation, fines and even time in prison if you try. You have been warned!!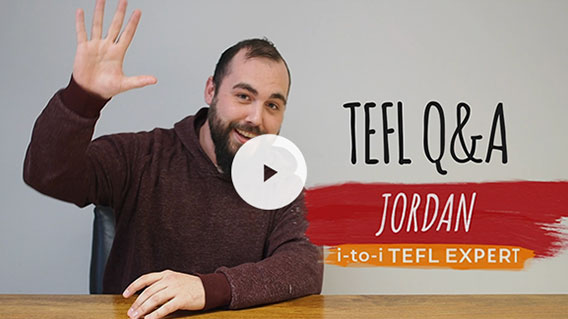 Take our 2-minute teaching online quiz to find out if you're eligible to start earning from home as an online English tutor!