How do I get a teaching job abroad?
TEFL certification
Apply for a teaching job abroad
Your next step to getting a teaching job abroad is to apply for teaching jobs abroad!! Yes we know – it all sounds so simple when we put it like that. But the good news is that you can find hundreds of vacancies for teaching jobs advertised every day on i-to-i's TEFL jobs board. It's also worth checking out jobs sections in websites and newspapers such as the TES and The Guardian as they often run adverts for teaching jobs abroad.
For your all-important first teaching job we'd suggest looking at countries such as Thailand, Cambodia and China – as well as South / Central America. There's a high demand for English teachers in these areas, so it shouldn't take you long to find a teaching job that suits you. We've even put together some handy tips on how to make your experience look fantastic on your job application to help bring that first teaching job even closer.
Supported TEFL Jobs / Internships
If this all sounds a bit scary – or if you simply fancy gaining some more experience before you're set free to find a teaching job all by yourself – a Supported TEFL Job / Internship is another great route to finding a teaching job abroad. You'll be trained in how to teach English as a foreign language and gain practical "on the job" teaching experience in a fantastic location – often with a salary too. Not bad, eh?
Get ready … and go to that teaching job abroad!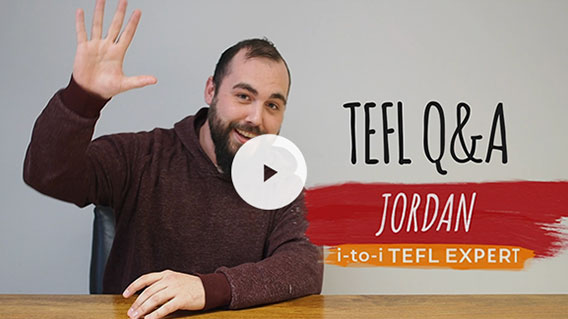 Take our 2-minute teaching online quiz to find out if you're eligible to start earning from home as an online English tutor!