Where can I teach with a TEFL certificate?
You've completed your TEFL course and you're ready to start teaching English abroad. But where can you teach with a TEFL certificate?
The simple answer is: anywhere that non-native English speakers want to learn English. Which is pretty much the whole world!
The rather less simple answer is that government / visa requirements will impact on where you legally can teach English. And this will vary, depending on your specific circumstances.
If you've got a TEFL certificate but you're not a native English speaker for example, you'll find it far easier to pick up a job teaching English in Thailand, Cambodia or South America than in China or Vietnam, where native English is pretty much mandatory for TEFL teachers.
Similarly, countries such as Thailand and Japan will only issue you a visa to teach English if you hold a college / university degree (in any subject) on top of your TEFL certificate. If you've not got a degree, don't waste time trying to change their minds. Simply turn your focus to the numerous other parts of the world where you can teach English without a degree. Why not try Ecuador, Spain or Cambodia, for instance?
Even if you've hit the jackpot of native English speaker with a degree and a TEFL certificate, you're far more likely to find your first TEFL job in a country where English teachers are in high demand. South East Asia, China and South America all have loads of opportunities for English teachers – and are brilliant places to start your TEFL adventure.
One final tip: don't be alarmed if you're asked to legalise your TEFL certificate. Sadly, the number of fake certificates is on the rise, so this is simply a procedure to confirm to foreign governments that your TEFL certificate is genuine. And if you've completed your TEFL course with i-to-i, it is!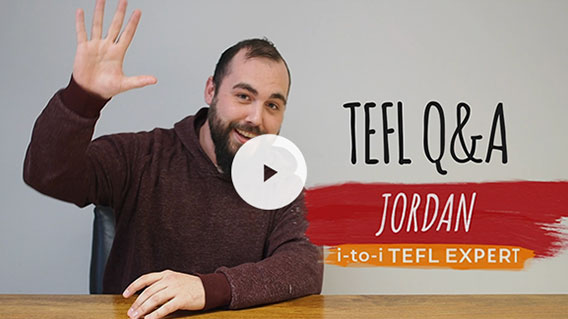 Take our 2-minute teaching online quiz to find out if you're eligible to start earning from home as an online English tutor!