How to get a TEFL job
How to get a TEFL job
You're TEFL certified and ready to travel. But how do you actually get a TEFL job? Read on to find out...
Respond to TEFL job adverts
The most obvious way to get a TEFL job is to respond to TEFL job adverts (simple, eh?). The i-to-i jobs board has hundreds of TEFL jobs advertised each day so it's a brilliant place to start looking. It's also worth checking out English language newspapers in your chosen destinations as well as searching for TEFL job adverts in more traditional publications such as The Guardian and TES.
Recruitment agencies
Recruitment agencies can be a great way to find your first TEFL job, particularly if you don't have a strong preference about which school or part of the country you work in. You'll generally apply to an agency rather than for a specific TEFL job. The agency will screen your application and interview you. If your application is successful, the agency will place you in a school and usually will help you with your visa application.
Check out TEFL forums and websites, such as i-to-i's Facebook page to find recommendations for recruitment companies that operate in your chosen country.
Contact schools direct
Approaching schools direct can be a really effective method of getting a TEFL job – but it also can be time-consuming and usually means you'll need to organise most of the paperwork yourself.
Research individual schools in the location of your choice online and then send in a customised application direct to the school. Alternatively, try one of the larger international chains of school, such as English First, Inlinguia and International House.
Apply in country
If you're already in your chosen country (or have the time and money to fund your travel whilst you look for a job), find out where the schools are, dress smartly and then drop in with a copy of your CV and a smiling query about any available TEFL jobs. It can be a great way to make sure the school looks at your application and also means you are on the spot for any interviews and immediate vacancies that come up.
Internships
If you want to build up your confidence, TEFL internships can be a good route into your first TEFL job. They provide on-the-job TEFL experience (often paid) as well as TEFL training and an in-country orientation – a brilliant way to build up both your TEFL experience and your contact list.
Tips for getting a TEFL job
Focus on TEFL jobs in countries where there is high demand for English teachers such as SE Asia, South America and China – jobs in highly competitive TEFL markets can wait until you've got some TEFL experience under your belt
Find out the name of the person responsible for recruiting for the TEFL job and address your application directly to them
Make it easy for the potential employer to see why they should employ you – customise your application for each specific TEFL job, put your TEFL qualifications and experience first on your CV and emphasis your enthusiasm
Use clear English – remember the person reading through your application may not be a native English speaker
Include a cover letter with your TEFL job application – it's a brilliant way to highlight your key skills and passion for the job
Use LinkedIn and Facebook to find and connect with teachers and hear about TEFL job opportunities.
Read our blog for more brilliant tips on how to ace your TEFL job application!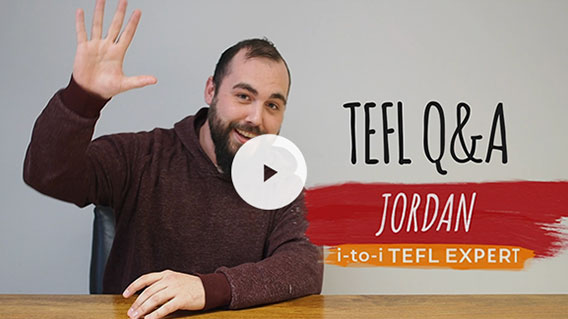 Take our 2-minute teaching online quiz to find out if you're eligible to start earning from home as an online English tutor!