Want to find out which are the top places you can teach English in, without a degree? Then you've come to the right place!
If you're looking to TEFL abroad, but don't have a degree, it's no problem! Even though a number of countries want a university degree in order to qualify for a working visa, there are still some amazing destinations for those that don't have a degree but want to find a TEFL job abroad.
Read on to find out more!
(Just an FYI: if you want a stress-free experience before settling down to full-time work you can do our Thailand Volunteer Internship WITHOUT a degree! Hooray!)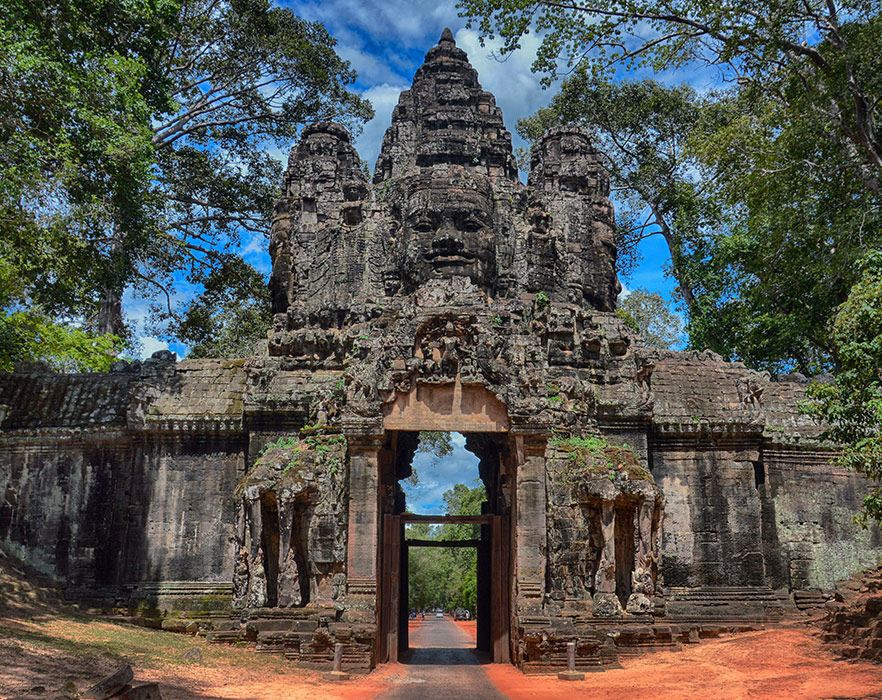 Although Asia has a lot of countries with strict visa requirements (China, Japan, Vietnam we're looking at you!), it also has some great options for those without degrees.
Cambodia is the best of the bunch, as degrees aren't needed there for the majority of TEFL jobs. It's also a beautiful country, with a very friendly population, where you can spend your free time exploring beautiful temples (Angkor Wat is a must-see!), relaxing on sandy-white beaches, or enjoying the hustle and bustle of the capital city, Phnom Penh.
How much can you earn?
Until fairly recently, most TEFL jobs in Cambodia were voluntary, making it the perfect destination for gap years and internships. However, in recent years there has been a significant growth in paid teaching positions. Salaries for TEFL teachers tend to vary between $500-$2000/month. And with the cost of living in Cambodia being fairly low, you will have extra budget leftover at the end of the month to explore and travel – perfect!
Top places to teach English in Cambodia
Phnom Penh – Phnom Penh is Cambodia's capital and the country's largest city in terms of population, meaning that there are loads of TEFL jobs. English is widely spoken in Phnom Penh, so it will make the transition of moving countries easier for those who do not speak the local language.
Siem Reap – Situated further north, Seam Reap is also a very popular destination for TEFL teachers. Siem Reap is the perfect base if you are looking to spend some time exploring the fabulous Angkor Wat.
Want more info on fun things to do when you get to Cambodia? Check out our blog post on unusual things to see and do in Cambodia.
And check out the latest TEFL job vacancies in Cambodia on the LoveTEFL jobs board.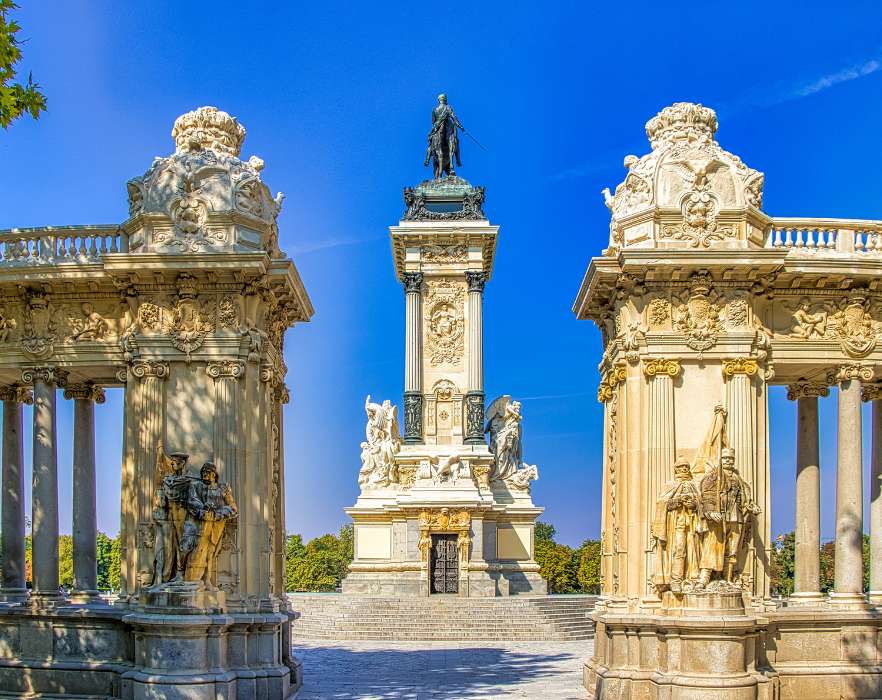 The beautiful beaches, the Mediterranean climate, the welcoming locals, the weeklong fiestas and the afternoon siestas… it's not hard to see why people choose to TEFL in Spain! And if you're eager to explore Europe, this is the best country to base yourself from, as it has excellent bus and rail links to other countries on the continent.
But you should definitely explore Spain first! The gorgeous food and varied cultural heritage will make you fall in love with this amazing place in no time. And, as the cities and towns are full of super friendly locals, you'll be able to learn Spanish very quickly (if you want to!)
How much can you earn?
The average monthly teaching salary is around €1,000 – €1,400 (£830 – £1,100 / $1100 – $1500) but this can vary widely, depending on your teaching experience and where you're going to be living (salaries tend to be higher in bigger cities, where costs of living are slightly higher). Although this might not sound like lot, in comparison to some countries in Asia or the Middle East, you've got to remember that the cost of living in Spain is very reasonable, so your wage will go further than you think!
You will also often find that there are great options to keep accommodation costs down, such as sharing with other teachers or homestays (where you rent a room in the house of a local family) – leaving you more money to spend on fiestas!
Top places to teach English in Spain
Madrid – If you love the bright lights of a big city and you're looking for an authentic Spanish experience, then Madrid is perfect for you! In your time off you can spend your days shopping on Gran Via or basking in the sunshine at the Retiro park (Spain's answer to Central Park in New York). There are also amazing tapas places on every corner, so you can sample the best food from all over Spain! Madrid also has one of the highest demand for TEFL teachers in the country, so it will have the biggest range of roles to choose from.
Barcelona – Another city with a high demand for teachers in Spain. If you love culture, art, and prefer somewhere closer to the coast, then Barcelona is definitely for you! This city is full of gorgeous places to explore, from walking down La Rambla, shopping and sampling gorgeous tapas, to biking down to the beaches and enjoying seafood paella – there is something for everyone. And, you can even try your hand at learning Catalan (to accompany your Spanish) while you're there!
Get your FREE Guide to Teaching English in Spain
Take a look at the latest TEFL jobs in Spain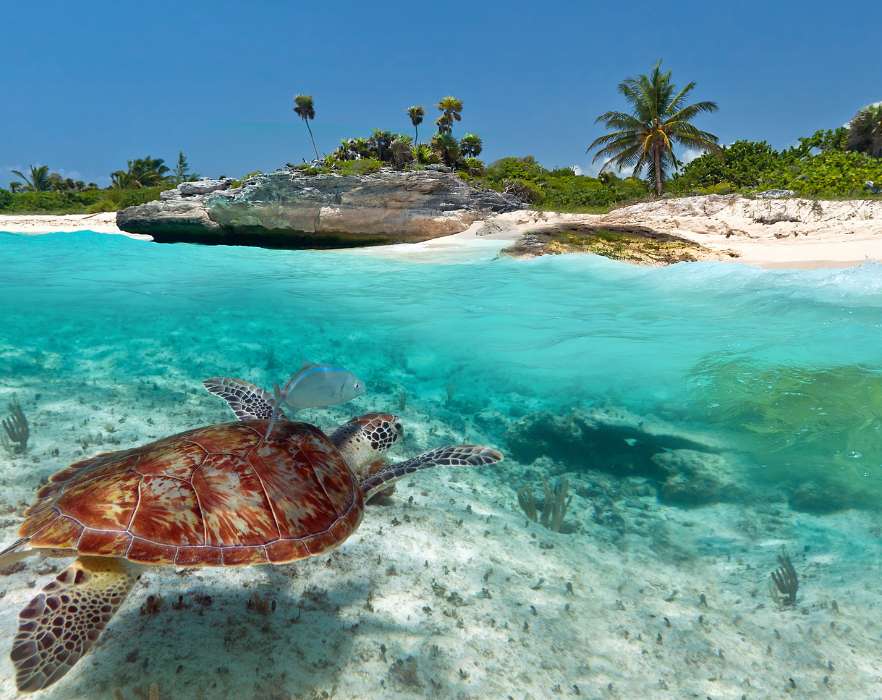 Considered by many seasoned travellers as the jewel in the crown of Central America, it's little wonder that increasing numbers of people are looking to teach English in Mexico.
It's home to countless ancient Mayan sites, mile after mile of palm fringed beaches, a handful of bustling super cities, and more stunning colonial architecture than any other country in the region. Oh… and the food is amazing too! Business is conducted face-to-face there, so most people going out to TEFL in Mexico make the move before contacting schools directly, although we do advertise all of our Mexican vacancies on our TEFL jobs board, which you can apply for whilst in your home country. The in-person/face-to-face approach might also be hold due to the current COVID situation, so it's best to check before you travel!
How much can you earn?
Nobody goes to teach English in Central America to earn loads of money. But despite the fact that the wages on offer are relatively low, you can live comfortably on the money you earn, as the cost of living is so low. Average wage in Mexico for a new TEFL teacher is £375/$600 for full-time positions, but it can be more like £175/$240 in smaller towns, or with part-time positions. Doesn't sound like a lot, right? But when you factor in the fact that rent can be as low as £70/$100 and utilities around £20/$30 a month, it sounds a lot more doable. Especially considering the fact that, with the lower wages, employers will often cover the costs of your accommodation and utilities. So, there will be plenty for you to spend on the delicious (and very cheap) Mexican food on offer!
Some schools will also include Spanish language lessons! The feeling you'll get being able to communicate with the locals and full integrate yourself into society? Priceless!
Top places to teach English in Mexico
Mexico City – Known locally as 'El D.F' (El Distrito Federal), the capital is the main market for people looking to teach English in Mexico. It's the country's main cultural, political, and economic centre and as such is home to most of the large-scale language schools and institutes. A good place to meet other ex-pats and teachers is the Quaker-run Casa de los Amigos on Ignacio Mariscal, 132.
Tehuacán – This smaller city is located about 4 hours southeast of the capital and it's perfect for those looking to deep dive into Mexican culture. It's home to some amazing, historic architecture and is known for hosting a number of diverse cultural festivals every year. One of the most popular is the 'Festival Internacional de Tehuacán', which celebrates the artistic and cultural history of the city. It's also a great place to go to if you love Cactus (bit niche we know…) as it's home to over 200 different types of the prickly plant!
Take a look at the latest TEFL vacancies in Mexico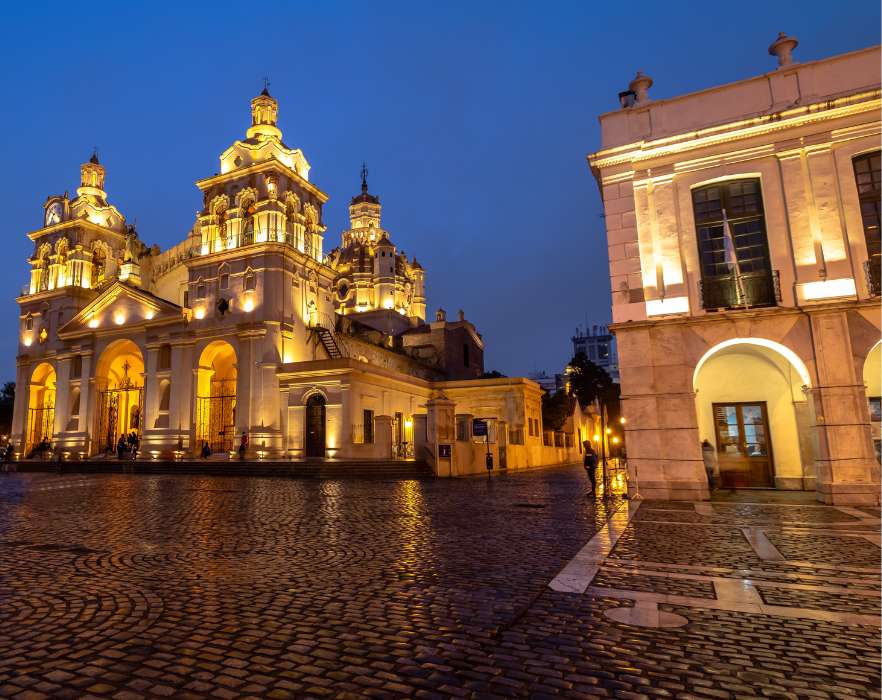 Argentina is hurtling towards the top of the TEFL charts, with super-welcoming people, spectacular scenery, electrifying cities and rather too scrumptious wine, topped off with a TEFL jobs' market that's bursting at the seams. Argentina offers good TEFL opportunities for both experienced and newly qualified TEFL teachers. The bulk of the TEFL posts is in private language centres, with most located in beautiful Buenos Aires and cosmopolitan Córdoba. They cater for both adults and children, with particular demand for business English teachers in the cities.
How much can you earn?
Like most countries in South America, TEFL wages in Argentina are bearable rather than brilliant. You could be earning up to $1,200 as a full-time TEFL teacher. While the cost of living is comparatively low, you may well need to take on more than one teaching position, or top up your salary with private tuition in order to bring in a decent income. A lot of teachers in Argentina earn extra income by teaching private lessons (mostly business English to professionals), charging around £9/$14 an hour. However, you'll need to wait until you've been teaching in Argentina for a few months; as students are gained by other students recommending you.
Top places to teach English in Argentina
Buenos Aires – is a great city if you are looking for somewhere classy and sophisticated. It is often referred to as the 'Paris of South America' due to its strong European influences. It's a hot spot for shopping luxury labels and glamorous nightlife. But, be sure to live life like a local and visit a secret bar that was inspired by the 1920s USA speakeasies.
Córdoba – is the perfect place if you want to reclaim your student years. With a student population of 150,000, you can imagine how lively this vibrant city is all day & night, with parties running until 9am. And, no night out is complete without a glass of Fernet (the drink of Córdoba): just remember to mix it with something, as it tastes pretty disgusting!
Rosaria – if you want to soak in the history and culture of Agententina – seeped in history as the birthplace of both the Argentinian flag and Marxist revolutionary Che Guevara – Rosaria is the place for you. This city has transformed its once-derelict buildings into quirky galleries and classy bars; and the river beaches are a popular hangout in the summer months
Take a look at the latest TEFL vacancies in Argentina
Top tip: With all countries in these times of COVID, you will need to check the quarantine/testing/visa requirements before you travel, as these are constantly subject to change. Some countries also require proof of vaccination, so make sure you check all the requirements before you make your decision. And keep checking, because more places are opening up every week!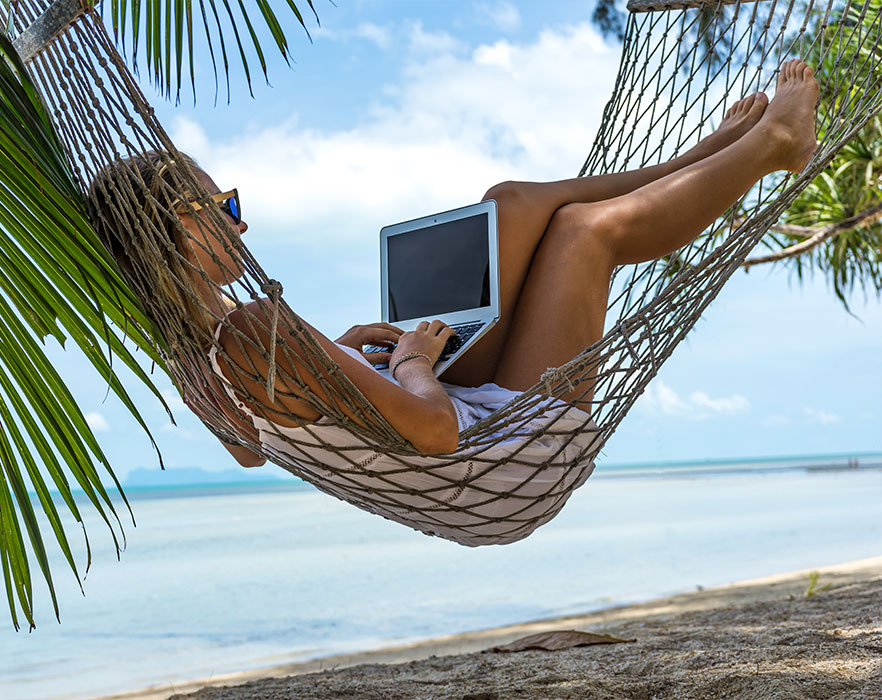 Okay, okay, we know it's not technically a place BUT it can take you to lots of different places, so it makes the list!
With online teaching you can skip out the working visa process altogether and earn a good wage from anywhere in the world! Teaching English online is one of the fastest growing areas of TEFL so it's the perfect time to get involved. Absolutely anyone can teach English online, you don't need a degree to get a tourist visa, and you just need to get a TEFL certificate, a laptop, webcam, and reliable internet connection – easy!
How much can you earn?
Online salaries vary quite a lot depending on if you're freelance, an agency worker, how big your classes are and the type of English you're teaching. You can earn anywhere from £10 – £35+ ($13 – $46+) per lesson and lessons are generally around 60 minutes long. This means you could be earning big money if you're at the top of your game!
Top places to teach English online
There are lots of companies that don't require a degree for online teaching and some of the best ones include: Cambly, Profy and Engoo. For a full list, check out our blog post – 20 companies that don't require their TEFL teachers to have a degree.
Download your free guide to teaching English online now to find out more!
And check through the latest online TEFL vacancies on the LoveTEFL jobs board.

*Information is correct at the time of writing this. For latest information, check the local guidelines.