How can I earn money teaching English online?
Teaching English online is a brilliant way to earn money – whether you're looking to top up your funds to travel around the world or seeking a way to bring in cash without leaving your own home. In fact, teaching English online can even be your full-time career. Amazing!
Who can teach English online?
First things first, do you have the skills and qualifications that you need to teach English online?
To teach English online you'll normally need:
Strong English language skills, ideally as a native English speaker, although fluent, non-native English speakers can find opportunities, such as via the Palfish app, where bags of enthusiasm and experience are the top priorities
TEFL certification from a recognised provider, demonstrating that you have the skills and knowledge you need to teach English plus a certificate to prove it to potential employers
Bachelor's degree in any subject
One to two years' teaching experience, either by

learning online

or in a TEFL classroom. If you're a newly qualified teacher, you can still find online teaching roles but you'll generally need to start out in less popular positions and work your way up.
On top of these qualifications, you'll also need a decent laptop / computer, headphones, microphone, webcam and high speed internet connection to teach English online and a quiet room where you can deliver your lessons.
If you tick all these boxes, you've got what you need to teach English online. Hurrah!
How do I find a job teaching English online?
A great place to start looking for jobs teaching English online is on TEFL jobs boards, such as LoveTEFL. You'll find online TEFL posts advertised alongside classroom-based roles – with the number of online positions increasing all the time.
Most employers are also happy for you to approach them direct and often set out their application procedures on their websites, making it super easy to apply. While exact processes vary, you're likely to be asked to submit an initial online application form to check you meet their criteria, following by an online interview and a demo lesson. If you fit the bill, the application process can be incredibly speedy – you may even start teaching English online the same week!
One word of warning: the exponential increase in online teaching companies means that, sadly, there are a few dodgy ones out there. Make sure you check the reviews from other online tutors before you apply or, if you'd prefer to side-step the online English companies altogether, take a peek at our article on how to freelance as an online English teacher for another route to earn money teaching English online.
How much does teaching English online pay?
Hourly wages for teaching English online vary widely – you may well see anything from $10 to $40 per hour advertised and sometimes even higher / lower figures. Bear in mind that the top rates are generally reserved for specialist English teachers with bags of experience and will include bonus payments as well as basic pay –you're highly unlikely to earn anything like this when you're starting out.
Realistically, if you work for a decent company, you can expect to earn around $15 to $25 per hour including bonuses within the first year. Remember that this rate is for the lessons you deliver and not the hours that you put in – and you will need to invest time in lesson preparation and admin on top of your actual teaching. For example, if you work a 40-hour week, you might teach for 30 hours, with the remainder spent on lesson preparation and admin. If you're paid $8 for a 30-minute lesson, then your weekly earnings would be $480 (ie $8 per lesson x 2 lessons per hour x 30 hours).
To give yourself the best chance of starting on a reasonable rate, take your interview seriously. How you perform in the interview, alongside your qualifications and experienced, will determine your initial rate. Go prepared and you could start one rung up the ladder – which can quickly make a difference as you clock up the lessons.
How many hours a week can I teach?
It seems obvious that how much you earn from teaching English online depends on the number of lessons you teach – but it's not quite as simple as deciding how many hours you're available and multiplying it by your lesson rate.
When you work for an online English teaching company, you'll generally need to set out what slots you're available and then wait for students to sign up to them. You might want to teach 40 hours per week but if you only have students signed up for 10 of those hours, that's what you'll actually be able to teach. As students tend to opt for tutors that they know or have good ratings, you'll need to invest time and effort to build up your student numbers to the level you want.
Don't let a slow start put you off however. There are new students coming on board all the time. Make sure you're available at peak teaching times, take on as many student trial / taster lessons as you can and prepare your lessons well. It might take several weeks or months before you pick up regular bookings but, if you keep going, you will see your lesson numbers building up to the level that you want.
At the other end of the scale, make sure you check if the company expects you to work a minimum number of hours per week, particularly if you only plan to teach on occasional evenings as a side-hustle. While minimum teaching hours are less common these days than they used to be, some contracts do still stipulate that you must be available at certain times, so it pays to read the small print.
How do I earn bonus payments for teaching English online?
Savvy online English teachers top up their lesson rates through bonus payments. How you can achieve a bonus payment varies between companies but tends to be based on factors such as:
If the number of hours you teach is above a certain threshold
If students go on to book a block of lessons, following a trial with you
Ratings students give you
How long you've worked for the company
Whether you have referred on any other English teachers or students
Starting and finishing your classes on time.
In basic terms, the more boxes you tick, the higher a rate you might get paid. It's particularly worth noting the fact that student ratings and the number of bookings are closely tied to your pay rate. This is one job where it literally does pay to put in the extra effort to prepare lessons, turn up on time and try hard to engage each student.
How can I earn more money teaching English online?
Increasing your hourly rate via bonus payments is the most straightforward way to earn more money teaching English online. However, there are another couple of routes that can help you to make higher earnings:
Teach specialist English lessons
Specialist classes, such as a business English or exam preparation classes, usually pay considerably more than general or conversational classes – sometimes as much as double the rate.If you've not previously taught these subjects, consider investing in additional specialist training or even doing voluntary teaching to build up experience so you can put yourself forward for these lucrative opportunities.
Teach English online for multiple companies
A rather different option is to teach English online for multiple companies.
Online English companies operate different opening hours depending on where their students are based. So, if you work for companies that operate within different time zones, you can open up more teaching slots in your diary – and make the most of any incentive schemes that online teaching companies periodically offer to their tutors (e.g. for taking on late bookings).
You will need to be organised in order to manage working for multiple companies, as it's essential to avoid being double booked. However, you can always allocate different time slots in your diary for each company to avoid any chance of this happening.
How will I get paid?
Knowing how you'll get paid is pretty important! Many online English teachers opt to be paid via PayPal, as this is both secure and available from anywhere in the world. However, some companies will also offer options such as direct bank payments if you prefer.
Make sure you check if you'll get paid weekly or monthly, as this can vary – and also find out whether you'll get paid if a student cancels (which, sadly, happens more than we'd like to mentioned). You should at least receive some if your student cancels within 24 hours of the lesson's scheduled start time, which can be as much as the full lesson fee.
What else should I know?
How much money you'll earn from teaching English online matters – but it's not the only factor to consider. Before you sign up for a company, make sure you find out:
What teaching resources you'll have access to. Even if you're not issued with a fully prepared curriculum and lesson plan, a good online teaching company should have a bank of online teaching resources that you can draw on
Whether there are any specific hours that you're required to work and what happens if you need to take time off for a planned holiday, appointment or an emergency
How the company will help you to build up your student numbers (e.g. through pushing trial lessons your way)
Does the company invest in its tutors at all, for example by providing access to professional development opportunities?
Over to you…
So now you know you can earn money teaching English online, it's time to get started.
If you're not already TEFL certified book your course today – and then head over to our friends at LoveTEFL to find your first online English teaching job – and launch your whole new career!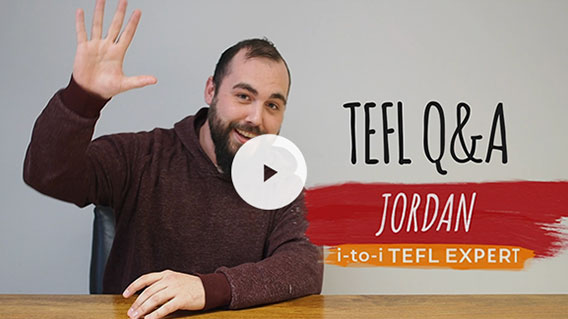 Take our 2-minute teaching online quiz to find out if you're eligible to start earning from home as an online English tutor!