So, you've been thinking about teaching English as a foreign language (TEFL) but you're not really sure where to start or how it all works…
Well, here at i-to-i, we know all the ins and outs of TEFL so we've created our essential 5 step guide just to help you on your way.
Step 1: Get certified
The first step towards your amazing TEFL adventure is a well-designed, internationally-recognised TEFL course. Even if you've got a degree or have experience teaching other subjects, you will need to get your name on one of those shiny certificates. It's the bit of paper that employers look out for. Through your course,  you'll gain invaluable knowledge and skills for teaching English abroad. Plus, it's your ticket to a new and exciting career!
You will need to select a course that lasts at least 120 hours as this is the minimum that is required by employers – the more hours you rack up, the better chance you have of beating someone else to the punch. Just as importantly, your course should lead to a recognised qualification (such as one regulated by Ofqual) and gets good reviews (did we mention our 4.5★ rating?). After that, it's down to you and how you want to study – with both online and classroom-based options available, you can take your pick of a range of accredited courses.
Step 2: Location, location, location
Choosing where to TEFL can be like looking at a massive food menu when you're hungry – too much choice!
In our experience, it's best to focus on destinations with bucket-loads of opportunities for newly qualified TEFL teachers and you'll significantly increase your chances of finding that exciting first job! Thailand, Cambodia, Central and South America and even Eastern Europe are all great choices for new TEFL teachers due to their high demand and tourist-friendly locations. We'd also recommend speaking to current TEFLers on social media and online forums to get an idea of which destination is going to be best for you.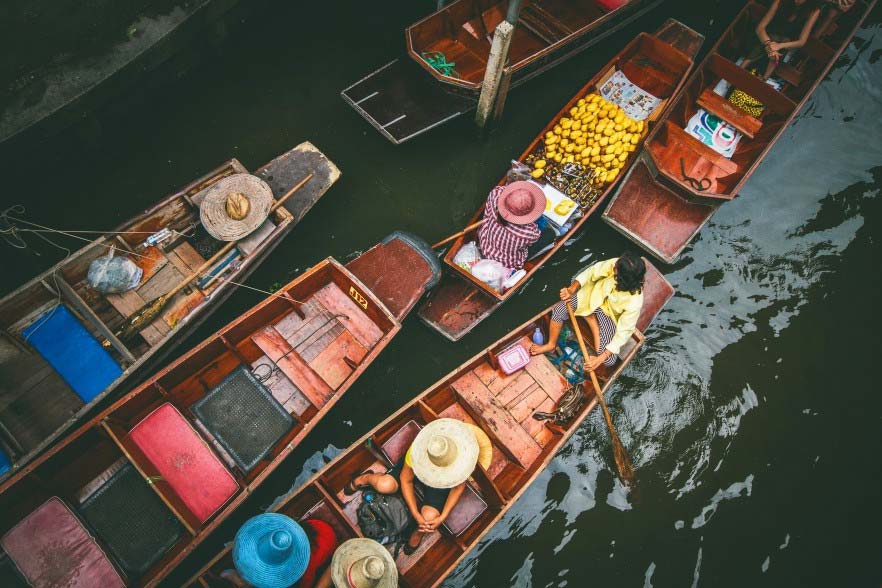 Step 3: Find the right job for you
The best place to start looking for work is on online TEFL jobs boards like ours. Also check out online travel / TEFL forums as well as LinkedIn and Facebook. You'll be surprised how many jobs there are when you start looking, you could even start with online teaching (via Skype) to get some experience behind you before applying for work abroad. Anything that means we can work in our PJs with a cuppa sounds good to us!
Alternatively, if you want to build up your confidence teaching abroad, have you considered a paid internship? This way you can get experience, get paid and make valuable TEFL contacts all at once – you're welcome!
Step 4: Get applying
Bagging a teaching job is all about selling yourself (just like any job, really). Firstly, always read the job description. Make sure it's the kind of work you are looking for i.e. is it working for a school or a language company? Then you can use the job description to show how amazing you'll be for that specific role.
Remember – you may not have TEFL experience yet but you have got bags of enthusiasm, you've practised teaching on your course, you've got fantastic people / presentation / communication skills from other parts of your life. Show it all off – they need to know how great you are!
Step 5: Pack your bags!
You've done it! You've landed that first TEFL job (of many!). You're ready to book your plane ticket and travel the world. Next stop, your first TEFL lesson <link to https://www.i-to-i.com/tefl-blog/tefl-classroom-and-expert-advice/prepare-first-tefl-class/> in the destination of your dreams.
We'd love to hear how you get on so drop us a line on Facebook any time!