i-to-i TEFL Course Reviews
Train on the only TEFL course developed with leading language school employers worldwide
i-to-i TEFL has been pioneering the TEFL industry since 1994. In that time we have qualified over 210,000 TEFL teachers and created a range of globally recognised professional courses. Our courses consistently receive great reviews, with 9 out of 10 customers happy to recommend our TEFL course to others. Just as importantly, TEFL employers worldwide prefer to hire our graduates. Read on to find out why…
Reviews from leading language school employers…
"i-to-i grads are notably more prepared. They have a clear advantage over other candidates in the sense that they are motivated and ready to step into the classroom. They have a higher degree of confidence, and that shows in the classroom and in the interview."

Read more reviews from leading TEFL employers
Reviews from leading language school employers…
"We believe that the courses provided by i-to-i are one of the best out there. Teachers from our agency have taken the course and we have really, really good results. These teachers use a lot of games, they're more confident when they are interacting with the students and parents."
Jeremy Liu
Vice President (Academic)
Best Learning China

"We are confident that i-to-i graduates have the knowledge, experience and attitude necessary for success. They are classroom ready and capable of providing quality instruction to our students. Let i-to-i help you find your dream job."
Neil Beyer
Director, International Faculty Center
New Oriental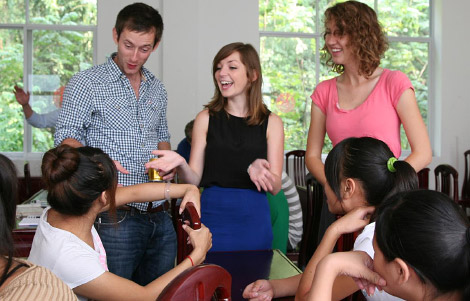 "Since the start of our partnership with i-to-i in 2010, we have hired a great number of their graduates, which makes almost 20% of our recruits. We have thoroughly enjoyed our cooperation with i-to-i and are very happy with the quality of their course graduates. Some key features we have observed that are commonly shown on i-to-i graduates are adequately professionally prepared on teaching strategies, adaptable to various teaching environment and open minded about foreign culture."
Ping Wang
Director of International Programs
Buckland Group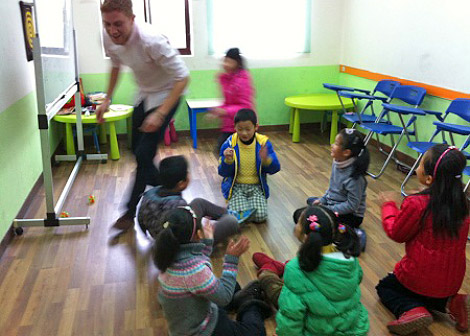 "The i-to-i graduates we have interviewed and hired over the years for our schools in China can be always be counted on to deliver exceptional lessons. The courses offered by i to i cover not only in depth teaching methodology, classroom techniques and practical activities but also incorporate videos from real life classroom situations."
Jim Althans
Director of Recruitment
Gold Star Teachers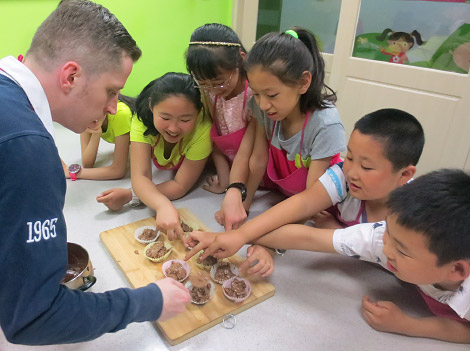 "I've often advertised for teachers through i-to-i, as I know they provide the skills I look for. I hired Cassie, and through the support and training EF also provides she has become a confident, talented teacher, meticulous in her lesson planning, outgoing with small kids, and able to change her teaching approach to suit different class sizes and personalities."
Colin Smith
English First
Taiyuan

"There are a lot of TEFL certificate programs out there, but the one that I always recommend to teachers looking to teach overseas is the TEFL certification through i-to-i. Unlike many TEFL programs out there, i-to-i is internationally-recognized. This means that the teacher training will be recognized around the world. This is very important as there are several TEFL programs that are NOT recognized. As a hiring agent, I know that when an applicant has a qualification like an i-to-i TEFL certification, they are likely going to be hired faster."
John Morgan
Managing Director
Morgan Recruiting

"We are keen to recruit more Foreign English Teachers from i-to-i TEFL. All the teachers from i-to-i TEFL we have taken on are intelligent, creative, friendly and show a high level of responsibility. They know what to do in the class and know exactly how to figure out the way to help the kids and coworkers. Not only do the kids love them, but also the staff in our school, including senior teachers and managers. We warmly welcome more Foreign English Teachers from i-to-i!"
Annie Wang
Bocai Training School
Hunan

i-to-i TEFL customer reviews…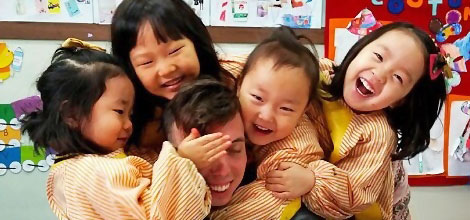 I really enjoyed the interactive learning modules. Loved the personal feedback from the tutors. But it's hard to say what I liked best as I liked all of it so much! Great great course and I am actually sad to finish it as I enjoyed it so much. Excited for the job-hunt and the move to SE Asia!
Cicely
Thank you i to i, my long term goal of travelling the world for more than a 2 week vacation came true. And no, they didn't pay me to say that lol.
Bradley
Thank you so much! I really am looking forward to receiving my certificate. I thoroughly enjoyed my course and would happily recommend i-to-i to anyone wishing to do a TEFL course.
Jess
Doing TEFL didn't change my life, it SAVED my life. I was going nowhere in the UK and I was frankly, depressed and not much fun to be around. I had no self-worth or confidence. I felt like I couldn't do anything – that I was existing rather than living. Now I have value, confidence, esteem, a job that matters and new people in my life that love me.
Sean
There is no doubt in my mind that the excellent training and instruction I received on the TEFL Course, has contributed immensely to my ability to be able to write lesson plans; and then to use them effectively, for the greater good of the student. After all, it is the student who needs the practice, not us!
Savvas
Overall a very interesting course. Taught me that anyone who goes through this can become a teacher. Very well structured with tutor support and lots of information. I would definitely recommend to friends who are looking for something to do as a career.
Jamie
This was an amazing course! Although English is my first language and have been teaching Special Education for many years; I still gained substantial amount knowledge from this certification course. I highly recommend it!
Karina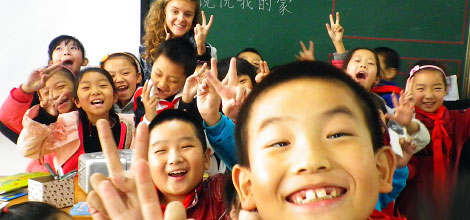 There are many TEFL courses offered online and choosing which to enrol in was a challenge. i-to-i tefl has far exceeded my expectations and I shall highly recommend it. Thank you for a fantastic learning experience and providing the skills and knowledge required to be a competent ESL teacher.
Donnae
Thanks to i to i, One year and a half ago I came to Granada in Spain, I have a partner, I work as not only an English teacher in a fantastic academy but also as a Theatre teacher in a private school! I have a lovely house and fantastic life!! I love teaching and my students are great!! This is all true!! I am the happiest I have ever been, thank you!!
Annie
At the beginning I thought that it would be easy, my own personal perception of teaching is that anyone can do it and I never knew how much effort is put into a lesson by a teacher until I started working on the course. Over the time of the course I have found that my confidence has grown and I really feel that this experience was worth the time, effort and money.
Chris
Not only was the feedback extremely informative and helpful, the tutors themselves were very pleasant and quick to grade submissions. Also, whenever I had to deal with telephone staff, everyone was tremendously nice and helpful. Keep up the good work. Your company inspired me to finally go abroad. Thanks :)
Brendan
The course modules progressed in a logical order; tutors were friendly, polite and provided good feedback. The course has enabled me to confidently plan lessons. Overall the course gave me a better understanding of the English language and the staff of i-to-i made the experience enjoyable and informative.
Hayden
I recently completed the 140hr Professional TEFL course and was extremely impressed with the course content. I thought that it was set-up superbly with a steady mix of relevant information, gap-fill exercises, multi-choice questions, assessments etc. complimented with many photographs and a few videos. I have spoken with many people about how professional the course was and how I would recommend anyone, who was thinking of following a career in teaching English to foreign students, to use this resource/company to obtain the necessary qualifications. Additionally, if ever I had questions I knew that the i-to-i helpline would be more than helpful in giving useful and relevant advice/assistance.
Huw
It all happened so quickly, I applied for a job in Taiwan on the Wednesday, got the job on the Saturday and was out here by Thursday. To everyone still doing their TEFL or thinking of doing it, the doors it can open for you are just amazing. You don't realise it until you actually finish the course and start sending your diploma off, but English speakers are so well respected and sought after, you can literally go wherever you like and start a new life. So scary (I felt sick on the ffg-white over) but so exciting.
Sophie