So you've decided you want to teach abroad, but do you want to branch out from the regular TEFL hotspots?
Here's our key list of some unusual, but amazing, TEFL destinations that probably won't have made your bucket list yet. We guarantee that once you've looked into them, flights WILL be booked…
1. The Magic of Myanmar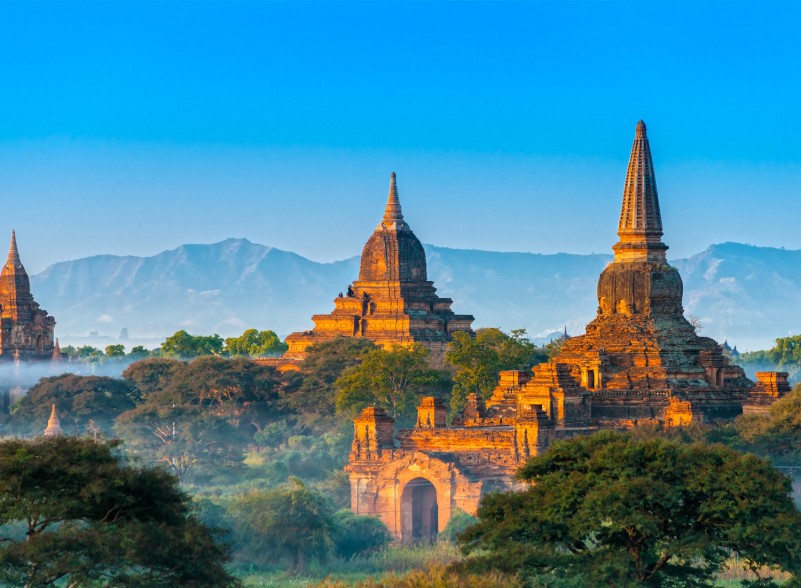 If you're searching for an adventurous TEFL experience quite unlike another, Myanmar is undoubtedly the ONE!
Oozing with ancient history, breath-taking landscapes and some of the world's warmest people, Thailand's mysterious big sister is the perfect place to travel and teach for those who crave something a little extraordinary.
For a country steeped in so much culture, dripping in natural wonders, it's unsurprising that Myanmar is steadily coming out of the shadows of its turbulent history and into the light as Southeast Asia's newest star of the show.
Despite its ongoing political struggles, Myanmar's countryside is undoubtedly beautiful. With majestic lakes and rivers, dense tropical forests, the purest Bay of Bengal beaches and the snow-capped Himalayas, you'll be spending your days off surrounded by knockout scenery.
Travelling with TEFL is more than scratching the surface on a sightseeing holiday, you'll live like a local with time to properly immerse yourself in the fascinating culture, connect with the locals and see all of the treasures Myanmar has to offer.
Whether you end up teaching in a small private school or in a classroom full of children, you'll be sure to settle in this beautiful country thanks to its generous people and ready-to-learn students.
In terms of making a living out there, the average teacher salary for private schools is around £1000, with the cost of living being around £600, allowing you to save up and travel around other countries in this epic part of the world. Now, where do we sign…
2. Take a walk on the wild side in Tanzania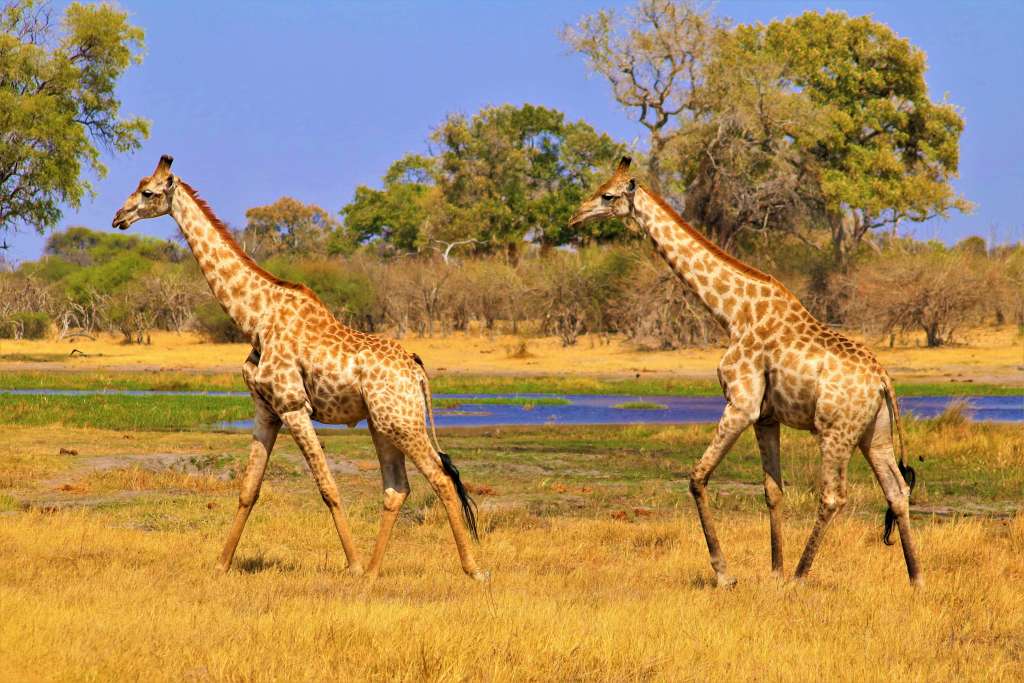 Want to be able to go on safari on your days off? Who can blame you! Tanzania has a number of amazing national parks that are filled with incredible wildlife and majestic scenery for you to explore (from the safety of a car!) on your days away from the classroom.
If you're into extreme nature you can also visit the highest mountain in Africa, Mt Kilimanjaro, and Lake Tanganyika, the second deepest lake in the world!
If you're looking for a bit of a getaway on your time off, the paradise island of Zanzibar is also nearby! Just off the east coast of Tanzania, it boasts pristine white sand beaches and clear turquoise seas – perfect for unwinding!
You're in luck, as there are so many opportunities to TEFL in this beautiful country! English is used as the primary language in all secondary schools, so there are a number of teaching positions for all abilities, from classroom teaching to director level. Accommodation is also often included, so your outgoings will be minimal! For those that haven't taught before, there is also the opportunity to volunteer, to build up your experience and make a real difference in the community.
Check out the LoveTEFL jobs board for the latest TEFL vacancies in Tanzania.
3. From Russia With Love…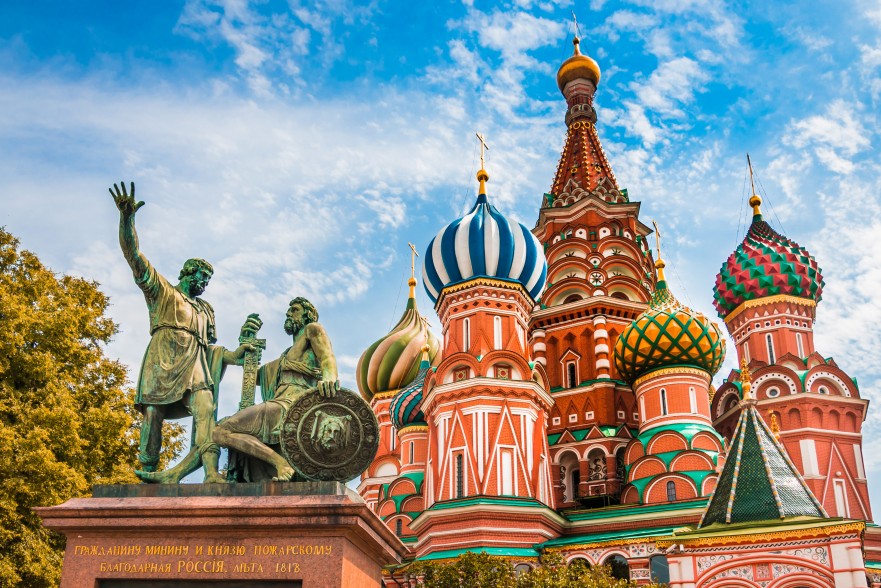 Russia has totally transformed from its Soviet past, into a cosmopolitan, exciting country. The largest nation on earth, Russia is becoming a must-visit destination, filled with contemporary art and culture. More importantly to us, Russia has become an amazing place to teach English!
Demand for native English speakers is greater than the supply at the moment and the younger generation of Russians itching to learn English means private English language schools are popping up everywhere in Russia's cities.
For adventurous TEFLers who travel to this diverse country, you won't be short of things to do to fill your time. Go West and admire the architecture of St Petersburg, marvel at the magical Kremlin in Moscow or treat yourself to a trip on the world-famous Trans-Siberian Express Railway and watch this enigmatic country whizz by the window.
The easiest way to land a teaching role in Russia is in a private language school, where you can either teach children or adult students, depending on the type of area you're interested in. Living costs are relatively low in Russia, especially if you move a little out of the glitzy larger cities, meaning you'll be able to save whilst you teach. Perfect!
4. Picturesque Poland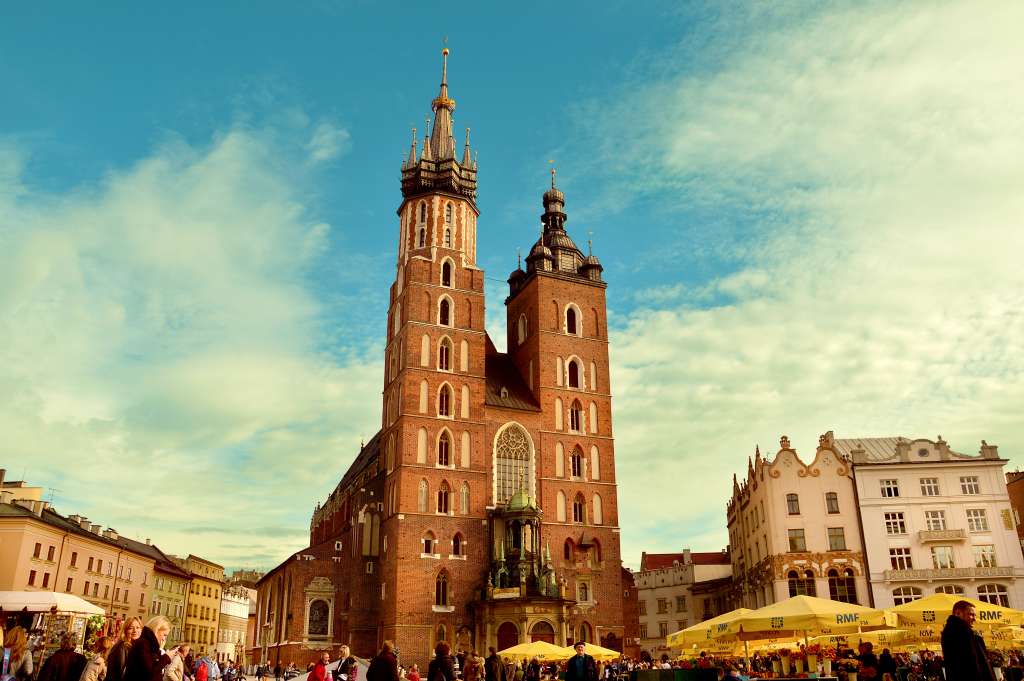 Let's not forget about Europe! Everyone always talks about TEFL in Italy, Spain or France, but Poland is a great alternative destination for those looking for beautiful landscapes, rich history and much cheaper living costs than Western Europe. You will also have a variety of teaching options in Poland, from in-school, full-time positions, to 12-week summer camps!
With vibrant cities and unspoilt countryside, there is lots to explore in Poland! Some 'not to be missed' places include Kraków – with its amazing Gothic architecture and historical centre that's easily explored on foot, the Wieliczka Salt Mine – an incredible 9-level, subterranean maze of rock salt chambers, temples, statues, and lakes, and Giewont mountain – a beautiful (if slightly difficult) hike to the top where you will be rewarded with insane views of Zakopane and the surrounding countryside far below.
If you love real 'comfort food' Poland is also definitely the place for you! Polish food is hearty, warming, and traditionally based on fresh, local ingredients – so it's good for your body as well as your soul! (Well until you get to the desserts and cakes that is…)
Check out the LoveTEFL jobs board for the latest TEFL vacancies in Poland.
5. Mysterious Mongolia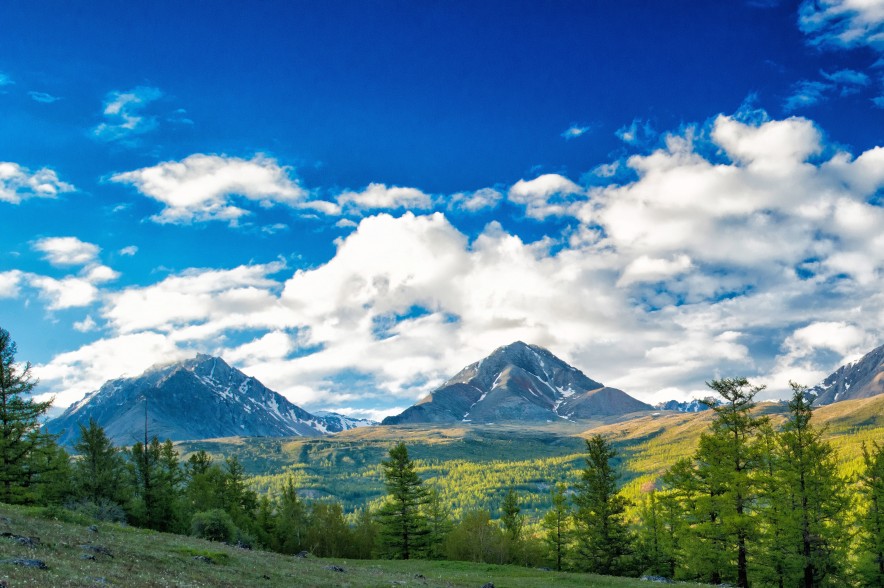 Here's one destination we doubt you've thought of when looking for a teaching abroad destination. Mongolia is seriously remote, but seriously beautiful, with warm people and a long, intriguing history.
If you're wanting to escape the everyday, Mongolia will give you that space to breathe (and more)! With four people per square mile, it's one of the least densely populated countries in the world. Although salaries here are low, living costs are cheap and some jobs don't demand a year's commitment, making it perfect for those wanting to move around a little.
When you're not teaching, why not discover the vast Gobi Desert, awe-inspiring yurts and the famous Tuvan throat singers that will blow you away, leaving you wanting to revisit this magnetic country again and again!
6. More than it seems Malaysia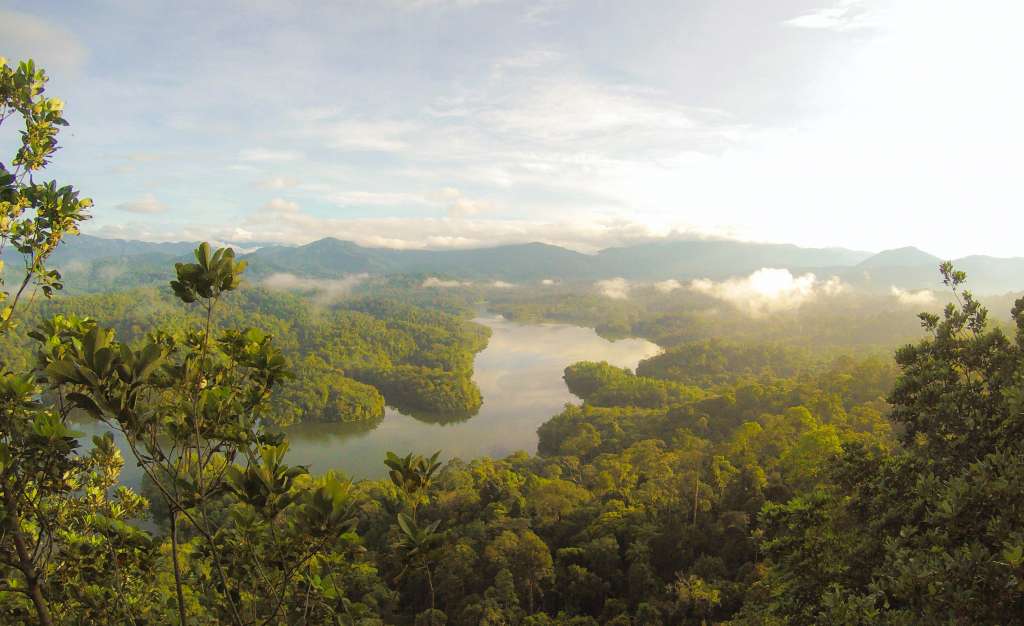 Malaysia tends to be overlooked as a TEFL destination, as it's so close to the well-known TEFL countries of Thailand and Vietnam. But don't be fooled, this amazing country has so much to offer! If you want to TEFL somewhere that's easy to travel around and has some amazing hidden gems, Malaysia should definitely be on your TEFL list.
Paradise for foodies, Malaysia has seriously diverse dining options! The fact that the country is a hub for cultures and religions from all over Asia, is celebrated in its cuisine. The options include traditional Malay, Chinese, Southern Indian, and Western dishes, so you'll always be spoilt for choice! You'll also find that some of the best food is the street food, especially in George Town in the north, so be ready to embrace outdoor dining!
Rainforests and jungles more your thing? Well Malaysia has plenty to choose from! One of the most varied is Taman Negara, which is accessed by a (rather bumpy!) boat ride. Among its many charms are breath-taking hikes, crystal clear rivers, and the opportunity to spot some rare animals (if you're really lucky), like Tapirs and Pangolins.
Check out the LoveTEFL jobs board for the latest TEFL vacancies in Malaysia.
7. Surprising South Korea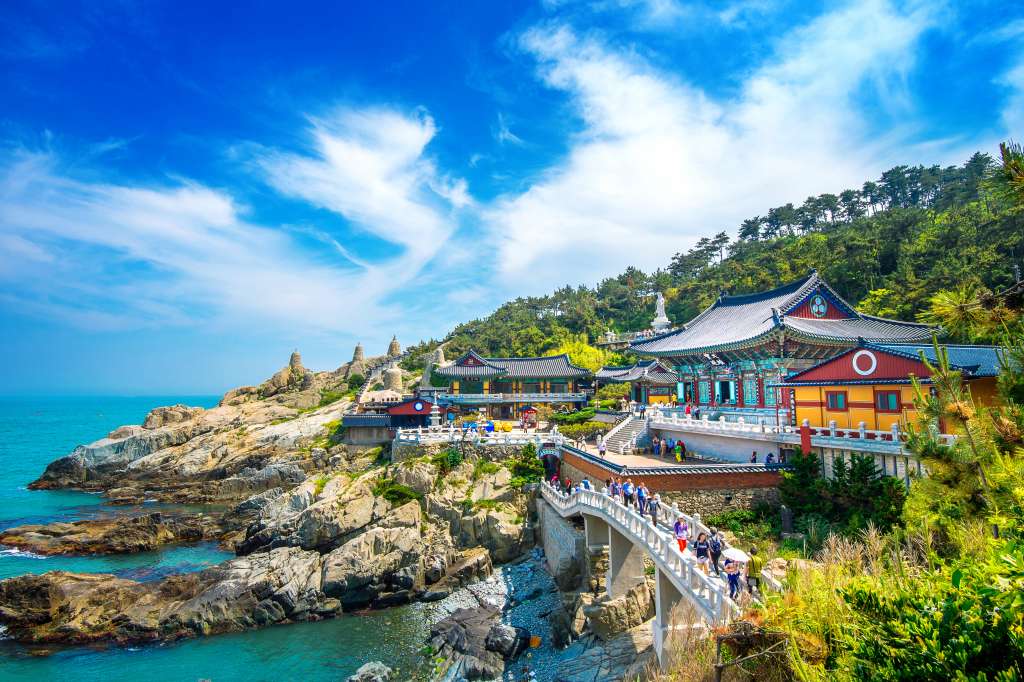 South Korea is definitely a TEFL star on the rise, so it may already be on your radar. The good thing is, although it's popular with some, not everyone has realised its potential just yet! So, if you want to get 'far from the madding (TEFL) crowd', it's still a great option.
It's also the perfect place for nature lovers, as there are over 22 national parks, numerous mountain ranges and over 3,000 islands to explore! You'll also get year-round amazing scenery, as the seasons in South Korea are really defined, with each one just as beautiful as the last: from fragrant cherry blossoms in spring to breath-taking, snow-capped mountains in winter.
Need more reasons to pick South Korea? We have a whole blog post full of them! Check out South Korea: An epic TEFL destination for more info.
Really want to go but don't want to strike out on your own just yet? Book yourself on our Paid South Korea Internship. You'll get full in-country support and be earning good money at the same time, win-win!
Fortunately for you, these 7 amazing locations are just the tip of the TEFL iceberg! There is an ever-increasing demand for English teachers all over the world, with numerous fascinating countries just ready and waiting for you to explore them!
Feeling inspired? We're not surprised! Seize the day and check out our amazing TEFL Internships or, if you're ready to go it alone, check out the LoveTEFL jobs board for lots of options to get you started!