The second blog post guest written by our lovely Spanish intern, Ciara! 
I have to admit that the idea of moving into the home of complete strangers in a foreign country having exchanged little more than a couple of emails completely terrified me. However only a couple of weeks in I feel completely at home! Here is some advice I'd give to anyone feeling the same.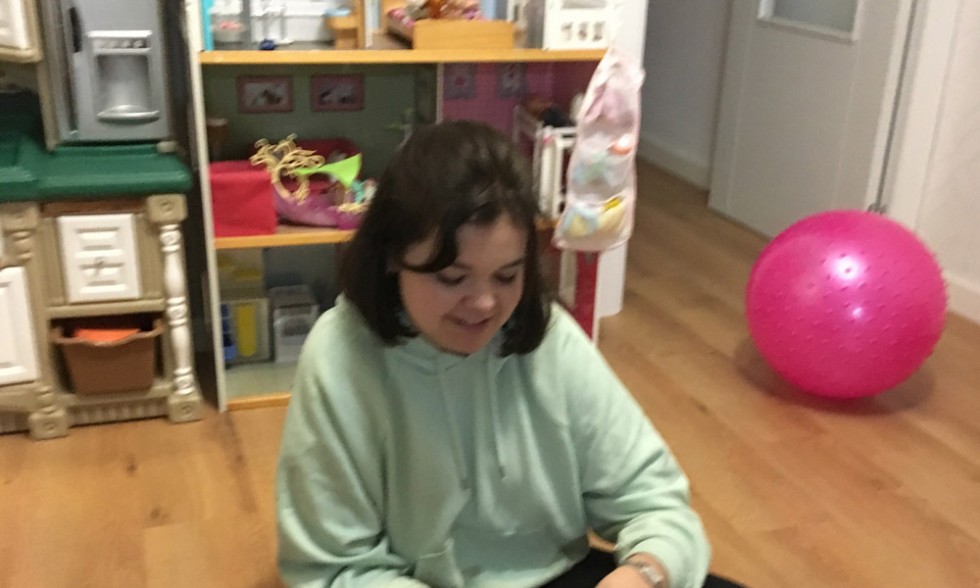 My homestay "sister"
Remember it's okay to feel nervous! It's a scary, strange position to be in and it is completely understandable to feel apprehensive – the host family will most likely be a little nervous themselves! You are both in the same boat.
Bring a something from your home country to help break the ice. A small gift such as a special food or toy (I brought shortbread and a highland cow teddy) will show your gratitude and begin your cultural exchange.
Stay positive! It's going to be an adjustment as you have to adapt yourself into another family's way of life that may differ from what you are used to. Remember to time for things to settle down, try not to panic and instead see the change as part of a real immersion into another culture.
Even if you feel shy or awkward at first, try your best to put it to one side. Don't hide away in your room if you can help it. Be as present as you can to establish a bond – life will be so much easier if you and the host family become comfortable with each other.
Say yes to their invitations! They are letting you live in their home because they want to spend time with you – to learn about your culture and to teach you about theirs.
Over the first couple of days sit down with them as establish what you both want from the experience. Go over their normal routines and any rules or questions to ensure things run smoothly. It's better to talk things through now than waiting for a problem to occur.
Take advantage of having an insiders guide to your new country! Living with a host family means that you have first hand access to any tips and recommendations rather than something lifted from a tourist book. You have an opportunity to really live like local – embrace it!
Google translate – Remember that if all else fails, it's always helpful to overcome the language barrier!