The first of 6 amazing blogs guest written by Ciara, one of our lovely Spanish interns! Find out more about what life is really like by reading our Spain Jobs Guide…
Just to give anyone considering teaching in Spain an insight into the life of a TEFL teacher in Barcelona – here are ten things I did for the first time all within two weeks of stepping off the plane!
1. Fireworks & fiestas!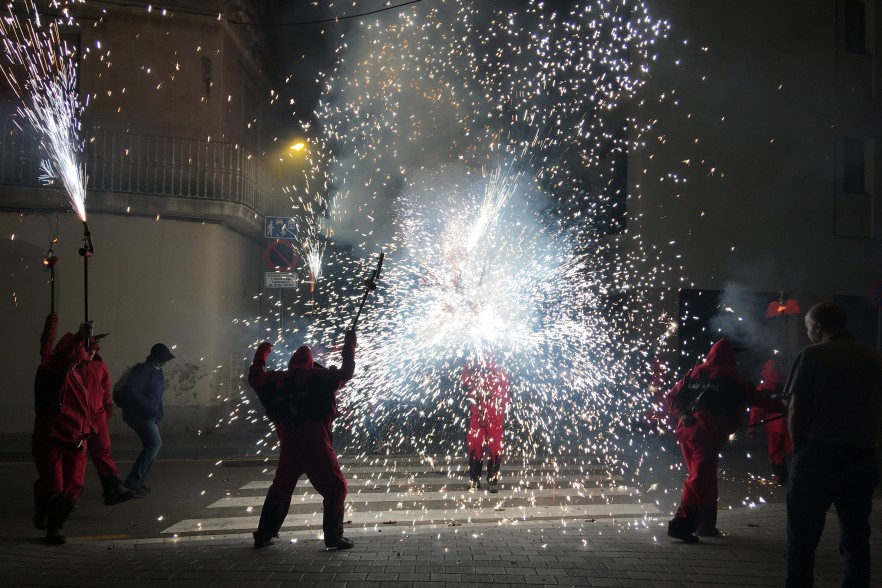 My first week in Barcelona was a week of traditional Catalonian celebrations held annually in my district. I saw huge models of beasts and dragons decorated with fireworks being paraded through the streets followed by local samba bands beating their drums. People dressed in devil costumes also spun lit fireworks above their heads as they ran – exploding them right in front of the crowds!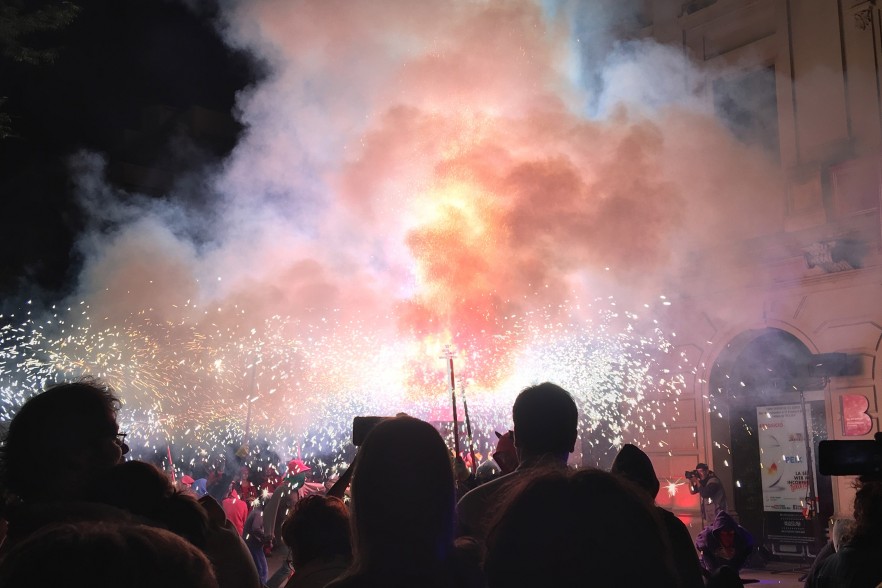 2. Celebrating a Saint!
My first day of school happened to be the day they celebrate their Saint. This was such a fun way to be introduced to the school – all the students and teachers gathered in the playground to hear prayers, to offer up bouquets of flowers and to dance to music played from speakers. They also handed out a sweet Spanish coca bread and chocolate for everyone to eat!
3. Getting chatty…
After arriving I quickly decided that I wanted to learn some Spanish as soon as possible so I enrolled in some Spanish classes. This was a great way to meet other recent arrivals to Barcelona and it was interesting as an English teacher to experience learning a language from the other side of the classroom – it definitely gave me some ideas to try myself!
4. Eat, eat and eat again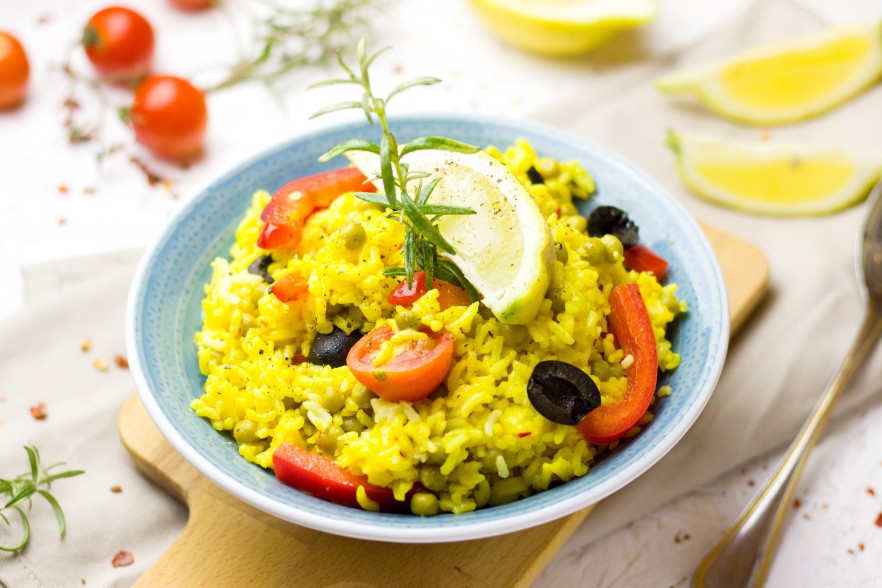 There has been so many different types of food I have eaten for the first time already! As I live with a host family I have been able to try lots of traditional Spanish cooking and have eaten lots of seafood, chorizo, paella, gazpacho (a cold tomato drink) and lots and lots of fruit. I also wandered around local food markets where I saw more types of olives than I've ever seen before and tried hot toasted chestnuts as is traditional to eat during Autumn.
5. Cocktails in Catalonia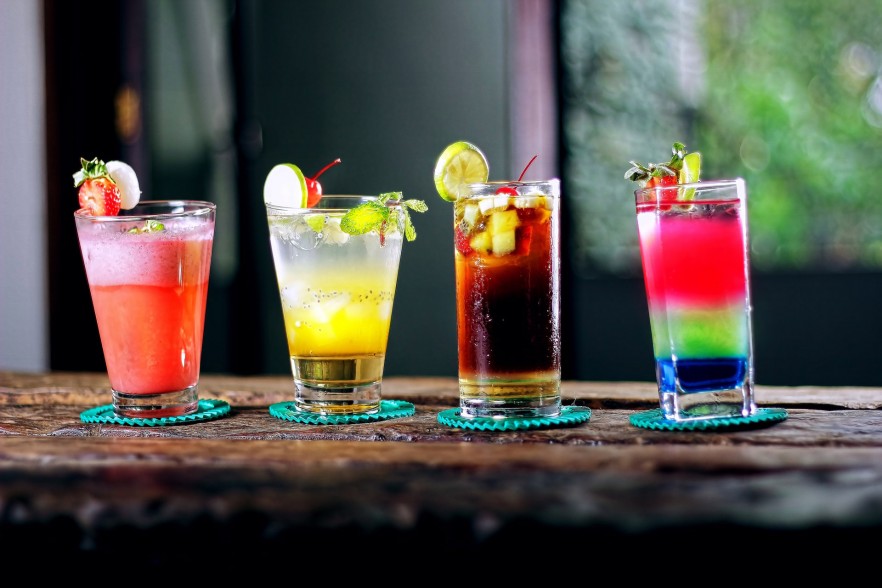 My host parents took me to a mojito making class – held outside in the local park! I was told mojitos are one of the most popular drinks in the city and a barman showed us how to measure the sugar, squeeze the limes and crush the mint leaves to create our own cocktail!
6. Being awestruck in the city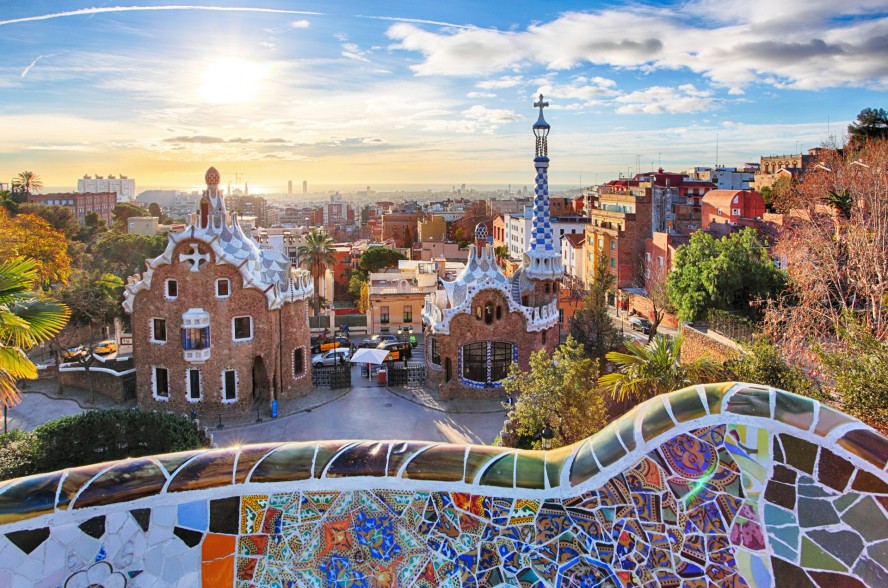 I've spent as much time as I can wandering around the city seeing all the tourist sites such as Las Ramblas, The Arc de Triumph and Ciutadella Park. The city is absolutely beautiful, it seems as though every time you turn around a corner there is another another gorgeous building to see.
7. Soaking up the rays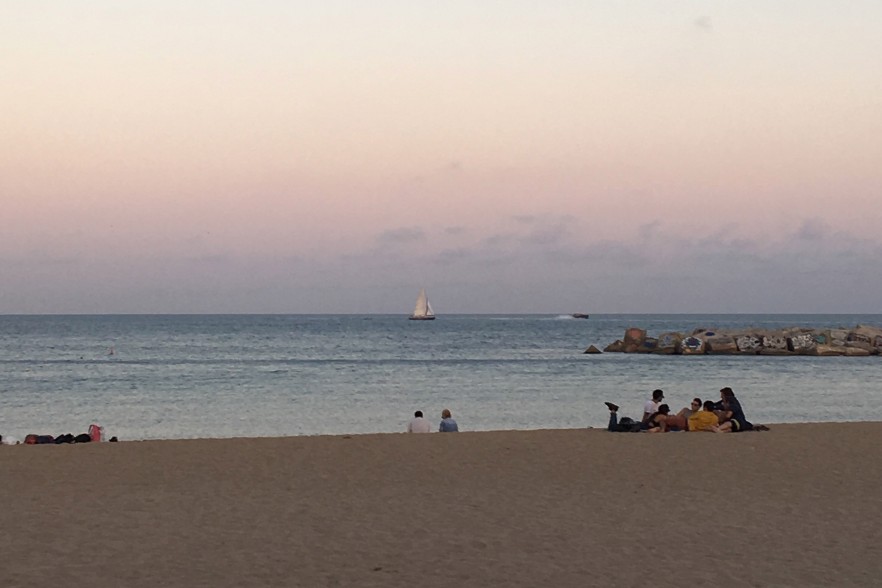 During my first two weeks there was a national holiday so I was able to visit the beach for sunbathing and a swim in the sea – even in mid October! Here I met up with some other TEFL teachers and got to socialise with other English speakers while soaking up the sun.
8. Party on the roof!
At the weekend me and some other TEFL teachers attended a rooftop party where we got to dance to disco music as the sun went down. This was such a cool way to spend the our first Saturday evening as we got to look out over views of the whole city.
9. Escape the madness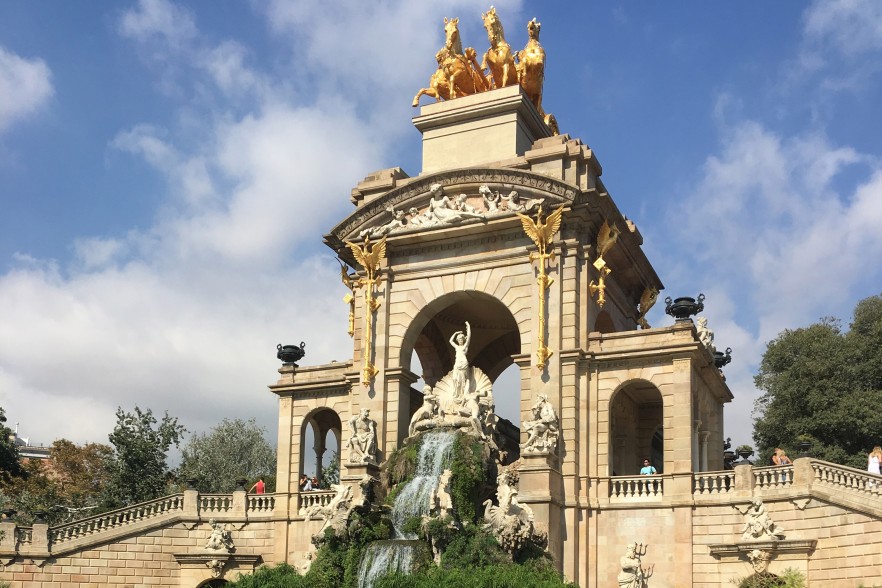 My first couple of weeks were really busy so one afternoon I decided to escape the madness and headed the to Palau de Pedralbes Gardens to clear my head and read my book in the sun. It's definitely important to get a bit of time to yourself, especially after moving to a new country and this was the perfect place to do just that.
10. Even more amazing fireworks!
On the final evening of our local celebrations, me and my host family went up to the rooftop terrace of our apartment building to watch the closing fireworks. We had a spectacular view over the whole neighbourhood and it completely made me fall in love with my new home.
Ready for your own Spanish adventure? It'll be the best thing you ever did! Start your application today…