Close your eyes and picture your dream beach. Do you see a beautiful bay with turquoise-blue waves lapping against the shore? Soft white sands that are calling out for you to dig your toes into? Coconut palms swaying in the wind?
If so, we think you may have just described the island idyll of Bai Sao!
If all you need to round off the perfection is a backdrop of tropical jungle, tantalisingly fresh seafood and nearby fantastic reefs just inviting you to don your diving gear, then it's confirmed: Bai Sao on Vietnam's Phu Quoc Island is the place for you. It's so dreamy!
A changing island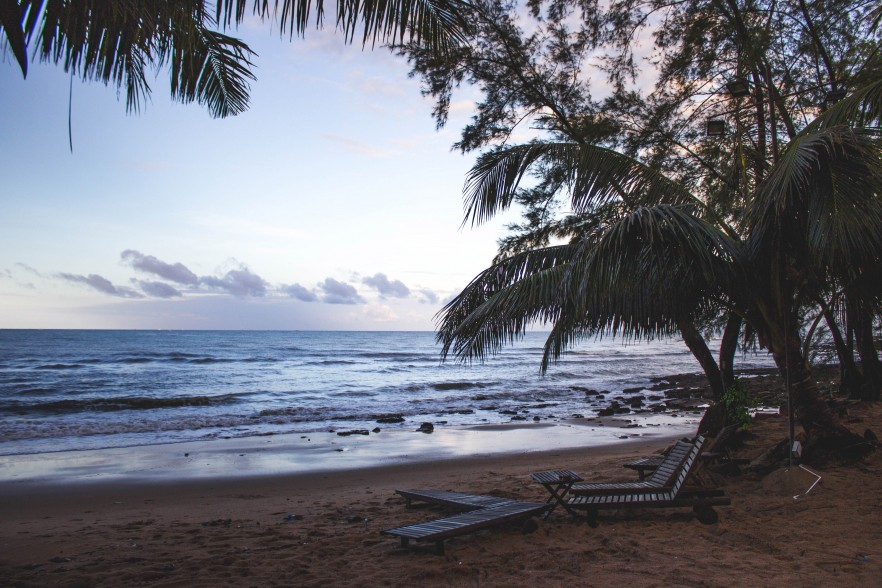 Located around 50km off the Vietnamese coast, Phu Quoc is Vietnam's largest island. Like much of the country, this island has a history. It has been occupied by America, Cambodia and France, amongst others. It has sheltered a prince (Prince Nguyen Anh, in the eighteenth century, if you are interested) and it has housed an infamous prison.
Today however, Phu Quoc's main focus is eco-tourism. With stunning beaches on pretty much every bit of its coastline, not to mention that dense jungle and crystal clear sea we mentioned, Phu Quoc is hard to beat. And Bai Sao, on the east side of the island, is perhaps the most alluring beach of all.
Bai Sao is no longer quite the empty, pristine stretch of powdery white sand that you would have found a few years ago. But it is not far off. And the emergence of a few bars and beach resorts does mean that you have somewhere to lie back, relax and sip your cocktail as the sun goes down.
Bai Truong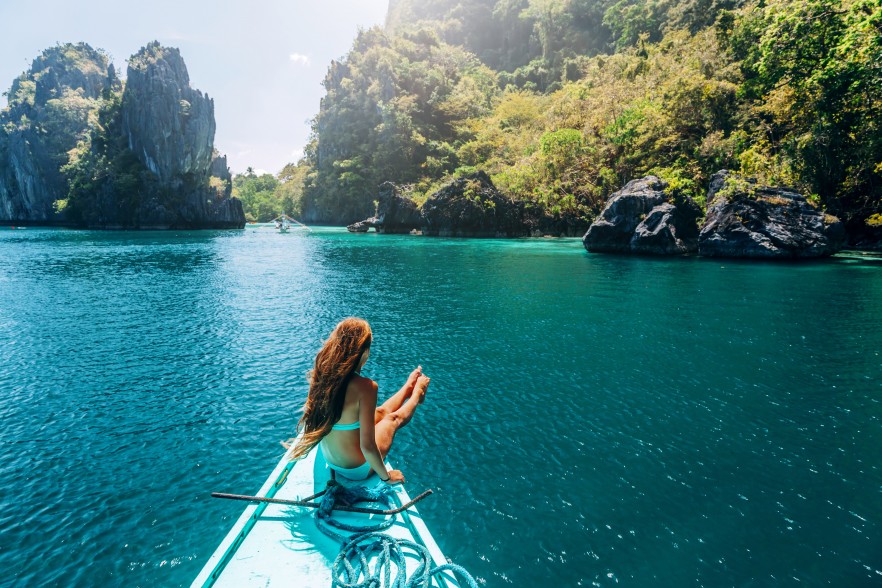 If you can rouse yourself from this paradise long enough to try out a different stunning beach, you do not have to move far. Phu Quoc has a lot of them!
Start with the aptly named Bai Truong (Long Beach) that trickles down its west coast. Stretching for an amazing 20km from Duong Dong, this is what we call a properly long beach.
Bai Truong pretty much has it all. Whether it is a massage, jet ski-ing, a place to party or simply a quiet bit of sand under a shady palm that you are after, you should find it here.
For activity and people, head up north towards the main town of Duong Dong. If you prefer a quieter experience, try the south end. Either way, make sure you are looking west as the sun goes down – Phu Quoc's sunsets truly are spectacular.
Bai Dai
If you crave a more remote experience, head up the coast towards Bai Dai. The tourism emerging across the island has also touched down at Bai Dai, in the form of a fairly large resort. However, it is still possible to find a deserted stretch of yellow-gold sand all for yourself on this part of the island. Now that is something to simply enjoy.
Whilst you have transport, continue on the road from Bai Dai to Bai Thom. The scenery here is truly spectacular, with glimpses of the sea taunting you between the dense forest along the road.
Fish sauce, anyone?
On the off-chance you want a break from the beach (does that even make sense?) pop into a fish sauce factory in Duong Dong for a rather different type of produce tour. Along with black pepper (and, historically at least, sea cucumbers that allegedly even the Emperor of China used to demand), high quality fish sauce is one of Phu Quoc's main exports.
A factory tour certainly gives you a different view on island life. Just don't be taken in by the huge wine-like vats. Although they may look similar to those used for transforming grapes into wine, we definitely recommend against taking too big a sniff!
When you have finished sampling fishy substances, take time to photograph the fishing boats bringing their catch back to shore. Or wander around Duong Dong's night market and decide whether local produce tastes even better when purchased after dark.
And… relax!
Once you have completed your trip into town, you can now feel fully justified to kick back and relax. After all, what better way to appreciate this fascinating, magical island than by lying on its white sands, under a gently swaying palm tree, being mesmerised by the sparkling aqua-marine sea spread out in front of you. Get us there, right now!
Fancy a slice of your own Vietnam adventure? Check out how you could explore this country by teaching here.