After two weeks in Cambodia, I look back at my terrified self at Heathrow Airport and I want to tell her it's all going to work out just fine.
Once I had touched down in Phnom Penh and met three other interns, we were whisked away through the chaotic streets of the city centre to the hotel where we met our friendly in country coordinator, Kim. By the time we all gathered for our rooftop dinner that evening, there were eight interns, all with little to no teaching experience and all nervous and eager to see how our experiences would unfold.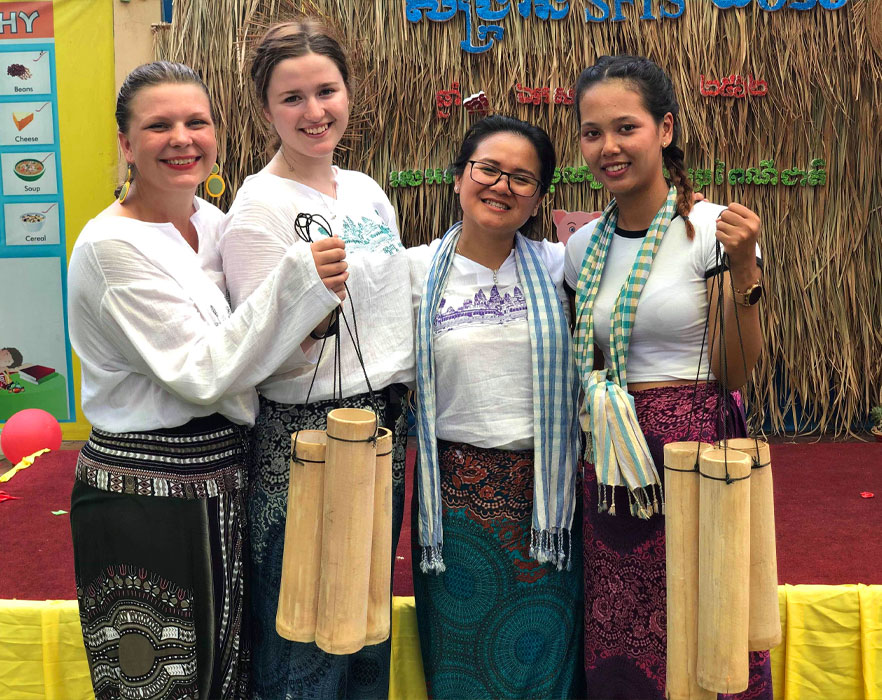 Much of the orientation weekend focused on the placement schools, which would become our homes and places of work for the next twelve weeks. Jordy, my extremely Australian, well-travelled and friendly fellow intern and I, chose San Francisco International School, a small school out of the city centre with an intake of very young kids.
Once we had settled on our schools, the orientation weekend became about getting to know Phnom Penh. With the expert knowledge of our lovely tour guide, Lim, we saw the Royal Palace, Wat Phnom and Central Market.
Several intern dinners and tuk tuk rides later, we moved to our schools bright and early on Monday morning. As soon as Jordy and I got out of the minivan, we could hear loud music blasting from this little pre-school. Little did we know Khmer New Year rehearsals were underway – possibly the highlight of the Khmer calendar and one of the reasons I am so glad I did my Cambodia internship at this time of year.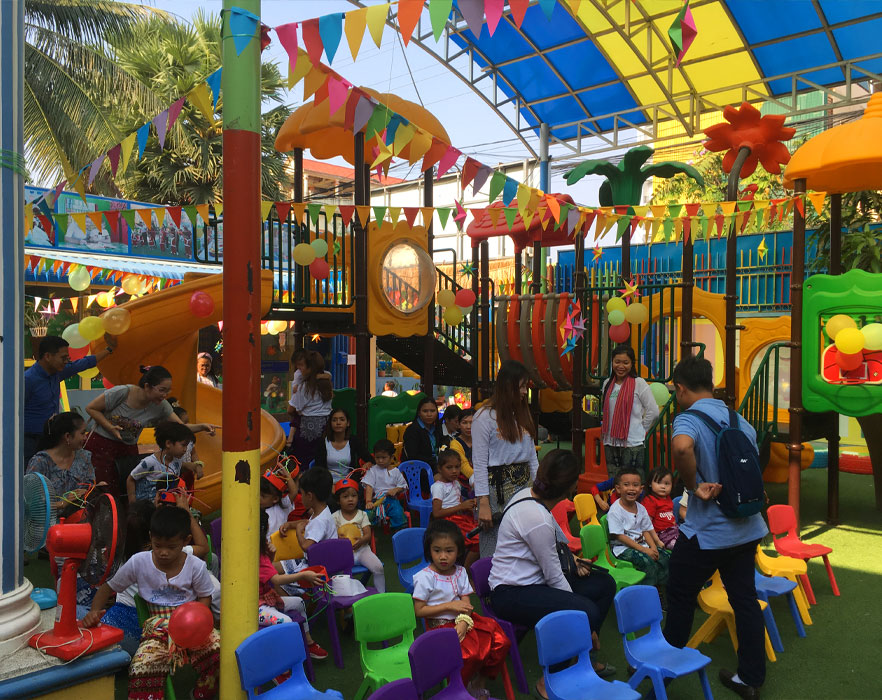 Once we had sussed out our on-site accommodation, we went out and explored what have now become our local restaurants, cafes and supermarkets – all within walking distance.
During our first week at the school, we were assigned a teacher and shadowed all their lessons. I was surprised and slightly intimidated to see how young the kids I would be teaching were. All I can say, after a week of teaching, is that realia and flashcards are your best friends for this age group!
On our first free weekend, we went to S21 Genocide Museum and the Killing Fields. The horror of these places will never quite leave me, but it is so important to go if you ever visit Phnom Penh.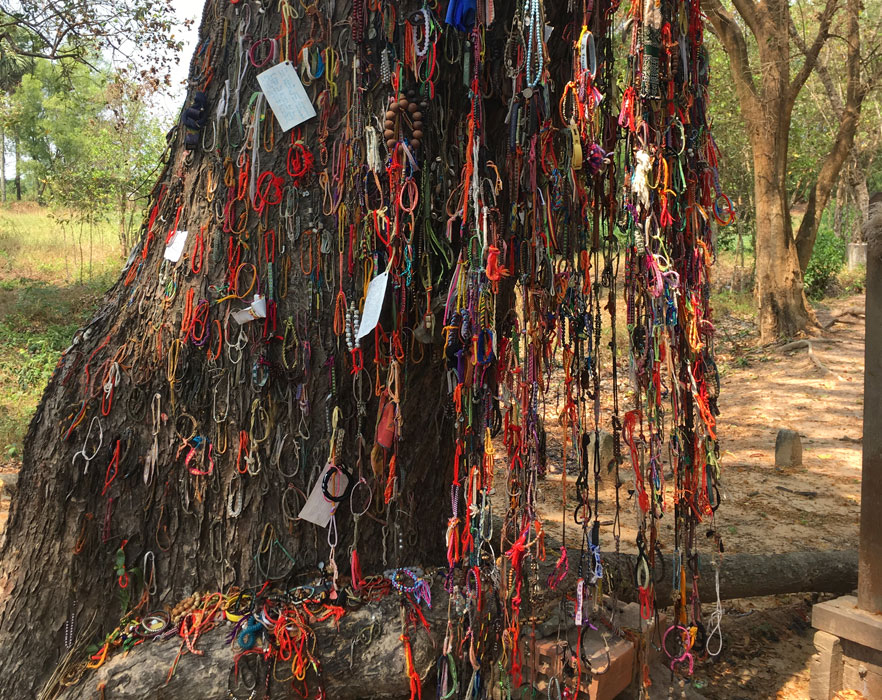 On a slightly lighter note, we soon discovered that Phnom Penh's Riverside is great spot for rooftop bars, scenic dinners and outdoor aerobics!
Then the day came that we had all been waiting for: our first day of teaching. After one week shadowing and a 120 hour online course under my belt I felt ready, and my class on zoo animals went pretty well. I think my biggest teaching challenge so far has been that most of my lessons are not English lessons. My schedule consists mainly of teaching maths, arts and crafts, life skills and more, which just proves that you should expect the unexpected!
I can't wait for Khmer New Year celebrations and the week off we get at Khmer New Year, which we will be spending in Kampot and Koh Rong Samloem – bring on the next ten weeks!
If Maddie's story has you feeling inspired, check out our Cambodia TEFL Internship for yourself!