My first thought as I left the airport in Phnom Penh was about the heat – so hot! It hits you straight away but luckily, after a few days, you start to get acclimatised (phew!). Then, I scrambled to find my name among all the signs in the arrivals gate. And once I spotted "i-to-i TEFL", the fun really started. I met some of my fellow interns and we were all shuffled off into a minivan on the way to our hotel for orientation.
Upon arrival, we were assigned our roommates, and introduced to our in-country support leader, Kim. As the rest of the interns hadn't yet arrived, we had time to burn so we decided to get to know each other. There was a little awkwardness at first, however, I'm pleased to let you know that after a time, these conversations get easier, more natural and even FUN! 7pm rolls around and we head up to dinner and meet our fellow interns, who, it turns out, are all just as excited and nervous as us to begin teaching (the vast majority having little to no experience in the industry either).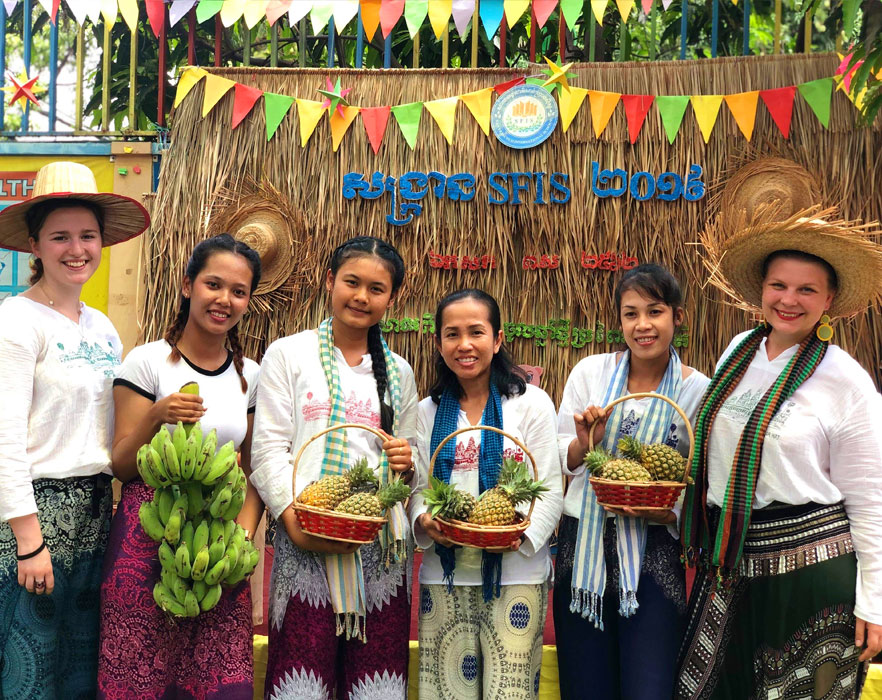 We're told a little about the schools at dinner, and find out there are three to choose from. We make a decision on what we think will work best for us and seal our fate for the next three months.
We get an early night and awake to no power which is a very, very common occurrence in the city, only adding to our crazy exciting experience. We have our orientation in the hotel conference room and Kim introduces us to an ex-intern (who is now a principle in Cambodia!) who helps talk to us about the country's history and most importantly, the dos and don'ts of teaching and best places to visit.
During the orientation, we also have the opportunity to ride our first (of many) tuk tuks to visit the Royal Palace, Central Market and Wat Phnom with a professional tour leader. Overall, a fantastic way to finish off the weekend!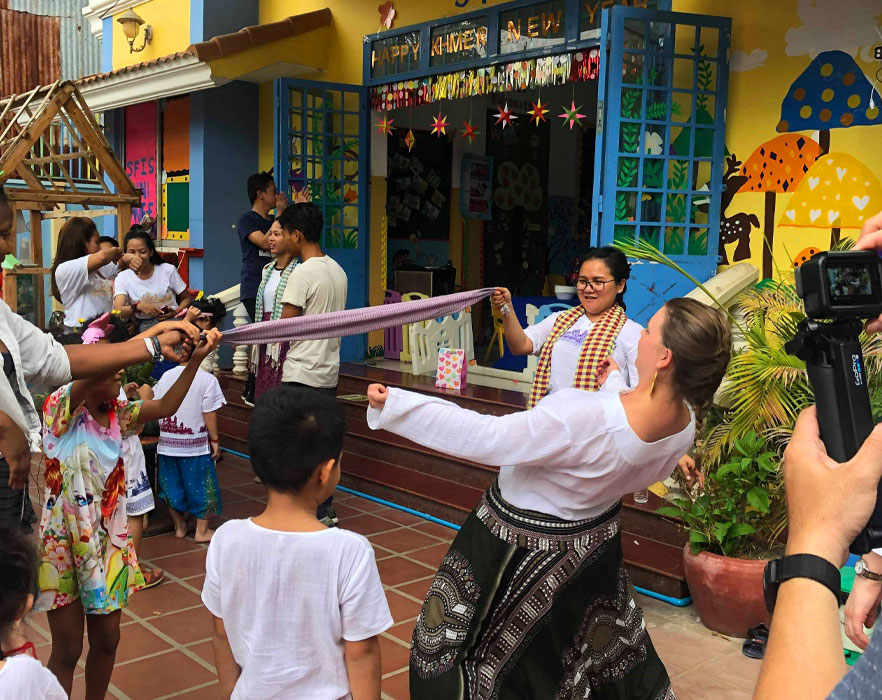 So, now what we have all been waiting for….. TEACHING. We are shown to our rooms located inside the school (literally smack bang in the middle of the school) and given the a designated teacher to shadow for the first week. This allows us to understand the structure and set up your lessons. I am teaching small, and I mean small children, ages 2-7 who are extra cute but take extra time to control and set up.
By the time we had finished our second week, we had determined our local hangouts, completed a week of taking lessons, organised a week's trip to Kampot/ Koh Rong and joined in the Khmer New year Celebrations (this celebration is a big deal around here).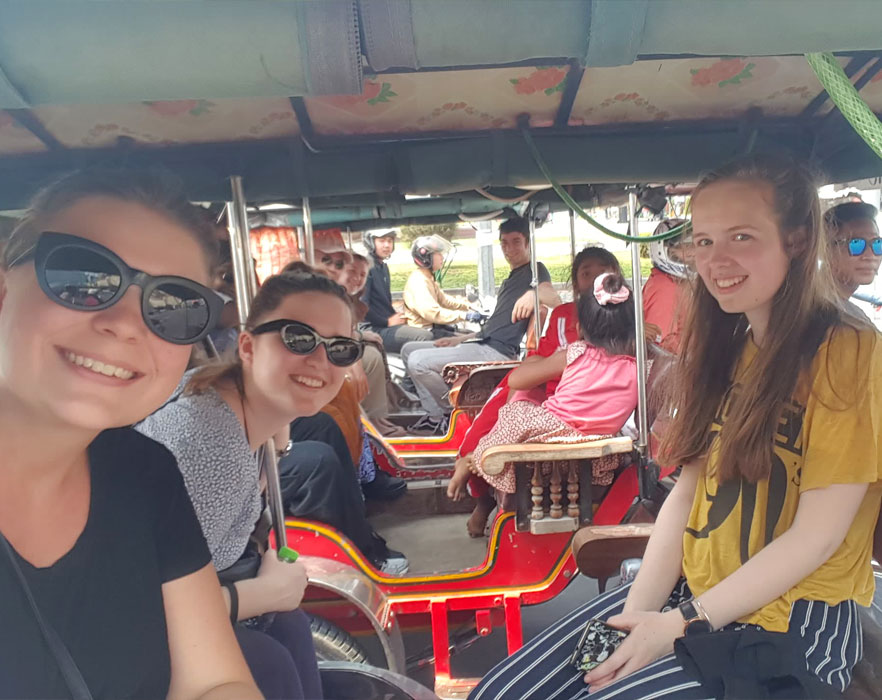 So, I'd like to end this blog saying that after two weeks, I'm settled and am now an expert, but I can't. But what I can say is that I'm getting better, I'm excited to learn, I'm here and I'm having what can only be described as an incredible journey.
Interested in teaching in Cambodia? Head over to our Cambodia page to find out more about the Internship.