Hi everyone! Last month I shared a week in my life as a travelling TEFL teacher and I'm back to update you on my journey! My name is Tab (@whereistab on Instagram) and I qualified as a TEFL teacher in 2019. I have taught English as a foreign language in China, France and online. Now, I'm backpacking full time and teaching adult learners online whilst I travel. Read on to learn what a week in Vietnam looks like for a digital nomad. Maybe you'll even get some travel inspiration to help you start your own TEFL journey… Let me show you why being a travelling TEFL teacher is so brilliant!
FRIDAY
It's time to leave Malaysia! I've spent over a month in this beautiful country – check out my previous blog post if you want to hear about my experience of TEFLing online in Malaysia. I'm feeling apprehensive (and just a tad emotional) as I head to the airport to start the next chapter of my trip. The time difference is slightly less in Vietnam than in Malaysia, meaning that my students from Europe will be only 6 hours behind – big win! I spend the first few days settling into my new surroundings and exploring Ho Chi Minh City.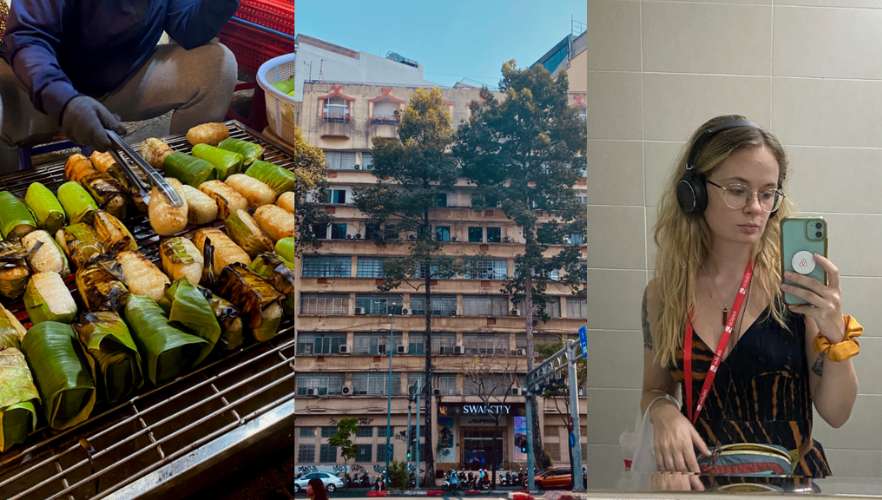 MONDAY
I've been in Ho Chi Minh City for a few days and I've loved exploring the city streets and eating plenty of Vietnamese food. This city feels a million miles from Langkawi, the sleepy tropical island where I spent the last few weeks! My favourite thing about Vietnam so far is the coffee and my awesome new Airbnb, where I plan to teach for the next week. I checked the internet speed on speedtest.me when I arrived and was relieved to see that the connection was strong. I'm looking forward to seeing my students later in the week! For now – time to enjoy the privacy of an apartment and relax with some Netflix (something I don't do as often in shared dorms!)
WEDNESDAY
Ok, Vietnam is starting to win me over! I miss island life but this city is buzzing with things to see and do. My highlights so far have been the War Remnants Museum and a brilliant street food tour. I spent this morning exploring the Café Apartments – a 1950s apartment complex which has been transformed into a series of little cafes, nail shops and restaurants. It was such a cool concept and I had a lovely veggie meal there. Back at my Airbnb, I set up for an evening of classes. I meet with students from France, Russia, Hong Kong and the Czech Republic and discuss everything from breakfast around the world to superstitions about pregnancy.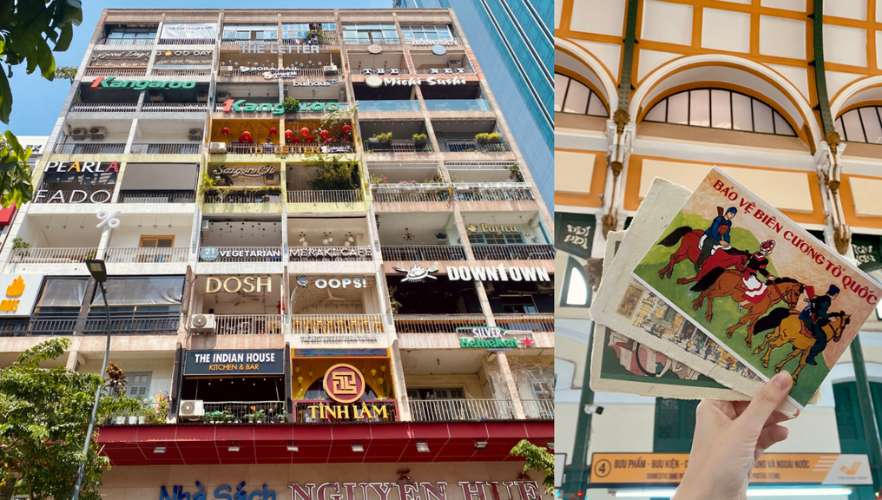 FRIDAY
Next week, I'm on vacation as my dad is joining me out here in South-East Asia for a fortnight of motorbike-riding and trekking! One of my favourite things about being a freelance TEFL teacher is the fact that I can take as much time off as I need. I have been working with my current students for quite a few months and have developed a great relationship with them, so they were happy to hear I was taking a break! I simply messaged them in advance of my vacation so that we could book in a "final" lesson before the break, and let them know when I would be online again. After communicating with my learners and updating my availability on Italki (the platform I teach on), it's time to power down and unplug for two weeks!
SATURDAY
I arrived in Hanoi late last night, ready for new adventures. After collecting my dad from the airport this morning, we made our way to Hà Giang in Northern Vietnam. I spent our 7-hour bus journey responding to emails, checking in on some projects, and getting ready to "switch off" for the week. Tomorrow will be an early start as we need to get kitted out with motorbikes and helmets for a 3-day tour of the famous Hà Giang loop. I'm so excited for breathtaking views, fresh mountain air and a totally different environment. There are many ethnic minorities in northern Vietnam and we'll be spending time learning about their way of life (and eating everything this country has to offer!)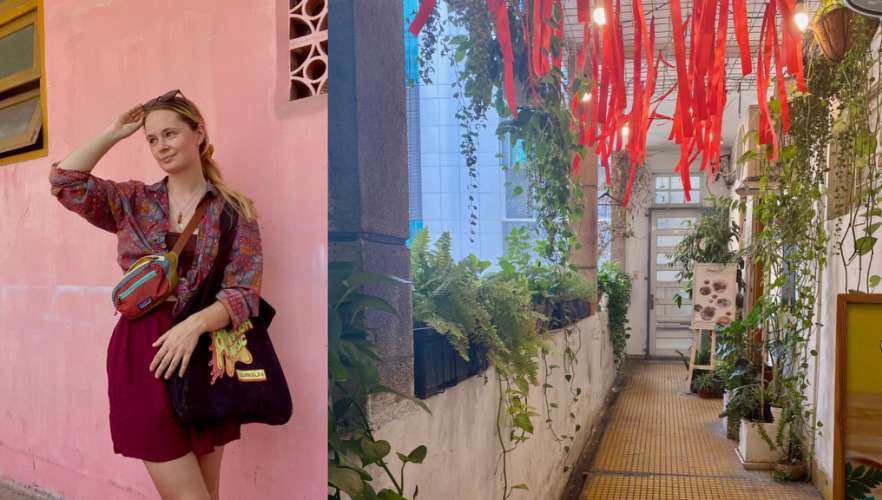 I still can't believe I've found a career which I'm truly passionate about, which allows me to travel as much as I want, which I can feel really good about, and which is super flexible. I am so grateful that I'm a TEFL teacher and I'm loving this experience of being a digital nomad in South-East Asia! If you want to hear more about the pros and cons of this travelling TEFL teacher's lifestyle, you can check out my previous article or get in touch with me. I'll speak to you all soon, but from where…? Who knows! Stay tuned for the next update!

Want to find out more about Tab's teaching and travel experiences? You can follow her on Instagram and YouTube, or check out her blog here!
Ready to get TEFL qualified and start your own adventure? Head to our courses webpage to get started!