Choosing a TEFL destination can be a pretty overwhelming experience. So, to make things easier for you, we've put together a handy list as to why you should teach English in Czech Republic…
High Demand for TEFL Teachers
You might not know, but the Czech Republic plays host to lots of international companies such as Skoda, Hyundai, and Continental. And since English is the international language of business, staff are now expected to speak English to land a top paying job there. Due to this, there's been a surge in demand for English teachers – this is where you come in!
With a bachelor's degree and an accredited TEFL certificate, you'll be eligible to teach English in this charming Central-European country. Think it might be a good fit for you? You'll be able to find TEFL jobs in public schools, summer schools, and private language centres across the Republic.
But it doesn't stop there…
Low-Cost Living
The cost of living in the Czech Republic is relatively low in comparison to other European countries – yes please! Although housing can be expensive, employers will often include accommodation in your teaching contract or arrange low-cost, shared accommodation close to your school for you. Not only is this a fantastic way to meet others, but you'll also be able to save some of your hard-earned cash – winner!
The average salary in the Czech Republic varies from $850-$1300 per month but day-to-day living remains fairly cheap. In Prague, the average price of a meal (for one) is $6, a cappuccino $2.50, and a cinema ticket is only $8. Plus, you'll be able to get a one-way ticket for the underground train, bus or tram for the low cost of $1.
If that doesn't persuade you, we don't know what will!
Social Life Central
Prague, pilsners, and partying – three key essentials for kickstarting your new life.
There are heaps of opportunities to meet new people in the Czech Republic, especially in the capital. Prague boasts one of the best expat communities in Central Europe with people visiting from across the globe! With a melting pot of nationalities and cultures, it's super easy to integrate into such a diverse city. Whether it's going for a pint or hitting up a party, you'll soon meet some lovely locals or fellow travellers. What more could you ask for?
If big city life isn't your cup of tea and you want to avoid the hustle and bustle of the capital, smaller cities like Brno and Ostrava could be the perfect solution for you. Steeped in thousands of years of history, these university towns offer a more laid-back approach to living. With a slightly smaller expat community, but strong international links (in particular the ERASMUS plus study programme), you'll feel at home in no time. Now, all that's left to do is unleash your inner social butterfly and start making some long-lasting memories!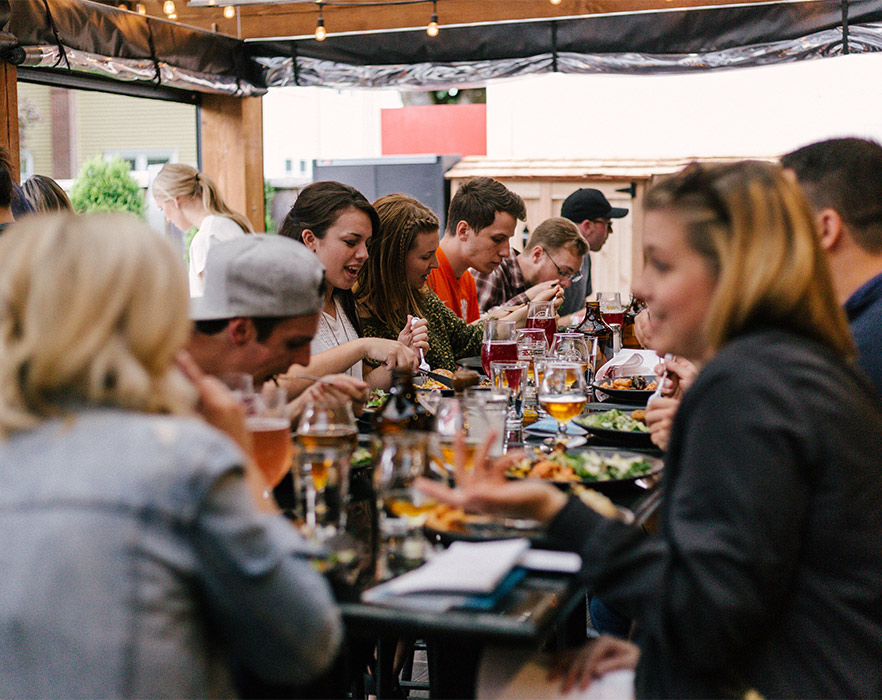 Laid-back Lifestyle
The Czech Republic was voted one of the world's 20 happiest countries to live in in 2020 and we're not surprised! This is due to the country's wonderful work-life balance and open mindset. Thanks to their work hard, play hard attitude Czechs value the importance of rest and relaxation, especially during national holidays and weekends.
Unlike some of their European counterparts, the Czech Republic prides itself on the philosophy of working to live, rather than living to work. Due to this, you'll be given plenty of time to explore your surroundings, as well as check out other cities and landscapes – sounds like a dream to us!
Stunning Scenery and Cities
Nestled in the heart of Europe, the Czech Republic is the perfect place for travelling. Bordering with four major countries: Austria, Germany, Poland, and Slovakia – weekends away will be easier than ever so get creating a bucket list!
For our city lovers, we recommend Český Krumlov, a small dreamy city in South Bohemia. Enriched with culture and class, we dare you to name a better duo. Český Krumlov castle has been a world UNESCO heritage site since 1992 and has lived up to its name ever since – you'd be mad to miss it!
If a spot of hiking is more of your thing, we recommend the Bohemian Switzerland National Park. This picturesque region in the North-west of the Czech Republic offers breath-taking views of the Elbe sandstone and Lusatian mountains. Hiking trails vary from easy walks to more challenging elevated forest paths, so grab a good pair of shoes and get walking!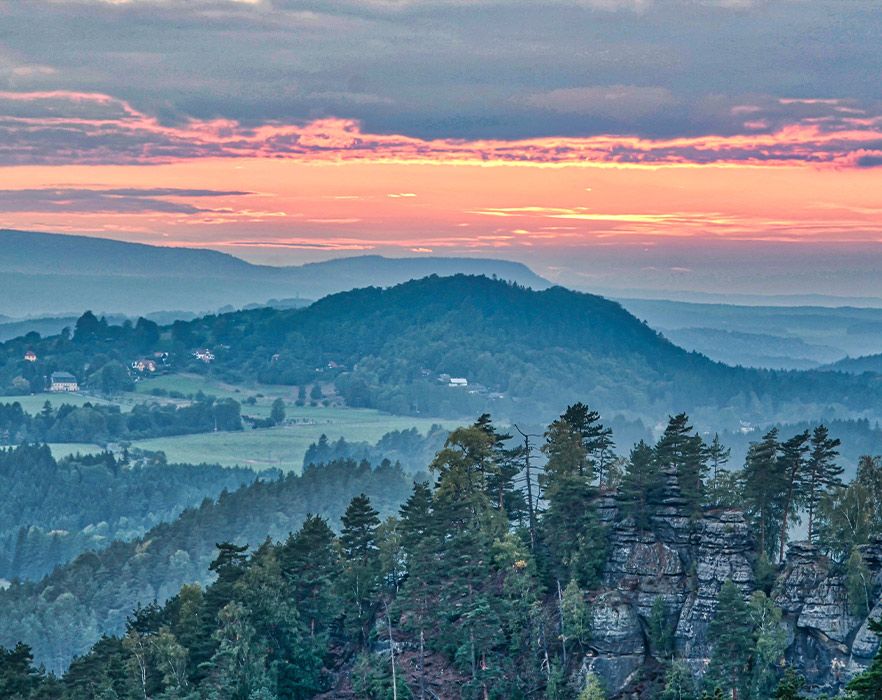 Keen to Learn More?
Check out our Czech Republic travel guide for more information on salary expectations, cost of living, how to find a job and much more…