Dreaming of a gap year full of adventures or do you just want a break from school? We hear you! Here at i-to-i, we're all about having fun and making new memories and there's never been a better time for you to do that! You've worked hard for 2 years, smashed your A Levels and now it's time for you to get out there and experience everything the world has to offer! TEFL will be your best friend when it comes to adventure, here are just 10 reasons we think everyone should TEFL after their A Levels…
1. Broaden your horizons
Whether you opt to teach English online or abroad, TEFL will easily broaden your horizons and give you a glimpse into what's out there in the world. From diving into a brand-new culture when you hop off the plane in your chosen TEFL destination to meeting heaps of new people from all over the world through your online lessons, you'll see and learn things you never knew existed.
2. Get paid to live abroad
You read that right! With TEFL, you can actually get paid to live abroad! From Barcelona to Brazil and Columbia to Costa Rica, TEFL really will be your passport to the world. We can just picture you sipping sangrias in Spain, walking down palm-fringed beaches in Mexico, or exploring Buddhist temples in Cambodia – imagine the Instagram pictures and stories you can share!
Want to travel and teach with a group of people? Check out TEFL Internships – a great way to meet likeminded people and have everything organised for you!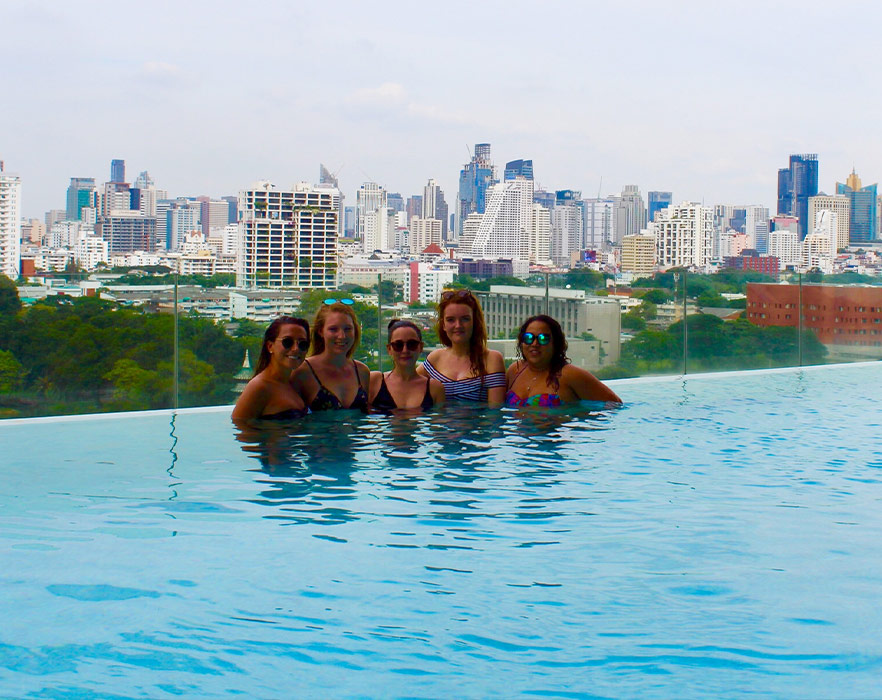 3. Unlimited adventures
With a TEFL Course from i-to-i, you'll be able to teach English online or abroad for the rest of your life. Once you've got your TEFL certification, it'll never run out! So, whether you want to TEFL now or be prepared for the future, you'll always be covered!

4. Boost your CV/resume
Nothing says responsibility like teaching! Having a year or so teaching experience on your CV will go a long way to impressing future employers. From transferable skills such as organisation, communication and, leadership to international work experience – TEFL will certainly help you out in the future.
5. Experience new cultures
While you might be able to experience new cultures on a short holiday or a trip abroad, you'll never be able to fully immerse yourself and get a true feel for a country until you've lived there. By teaching English, you'll be at the forefront of your local community, you'll get involved in all of the local events and you'll be known as a true inspiration to your students. If that's not enough to make you want to teach English abroad, we're not sure what will!
6. Make a difference
By teaching English, you'll be giving your students a valuable skill that they'll use for the rest of their lives. They'll always remember Miss Smith from Manchester, Mr Brown from Birmingham, or Mrs Evans from Essex. If making a difference is what you're really about, you can also volunteer to teach English to students who need it most. There are heaps of charities out there that need people just like you, simply search for volunteer programs online, or head over to our sister company LoveTEFL to see what they have to offer. We're sure you'll find loads to suit you!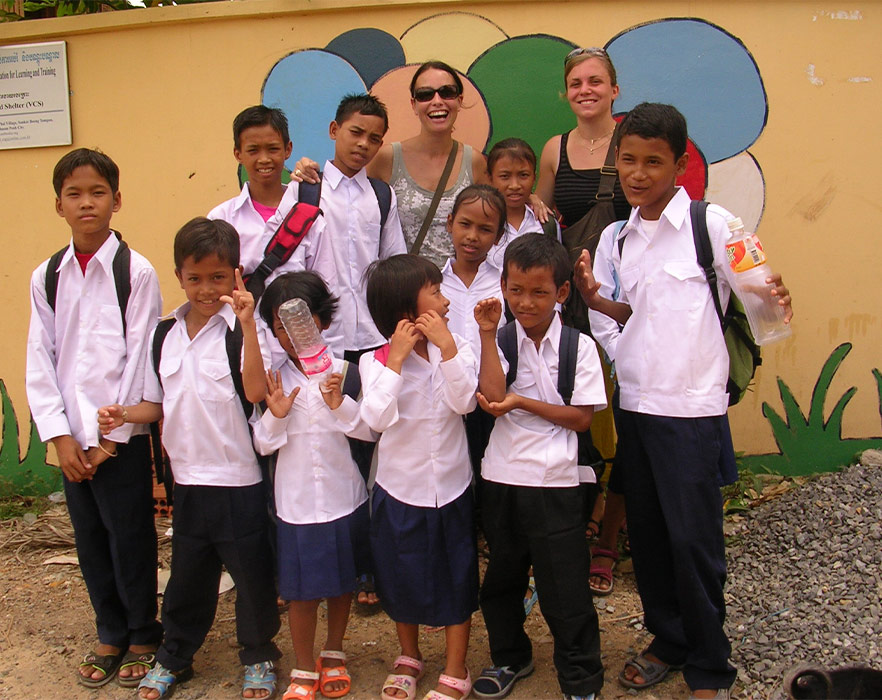 7. Meet new people
TEFL is a great way to get yourself out there and meet new people. From the people you meet during your TEFL Course to the those you meet whilst travelling and in your school – we know you'll make some lifelong friends on your TEFL journey! Plus, you can take a friend with you too! Check out our blog on TEFLing with a friend for more information.
8. Learn a second language
Although a second language isn't necessary to teach English, when living in a different country, you'll often pick up some of the local lingo. Plus, many teaching contracts come with free local language lessons, so if you've always dreamed of learning a second language, now could be the perfect opportunity to do it!
9. Get UCAS points for uni
Did you know our Level 3 TEFL Course carries UCAS points? So, as well as being your passport to the world, it can be your entry ticket to uni too – yes please! Contact our amazing TEFL experts to find out more about how our TEFL Course can support your university application.
10. Start a brand-new career
We know you're only 18 and thinking about starting your full-time career might seem scary but bear with us. We think you'll love TEFL so much, you'll never want to stop. Your TEFL career opportunities are endless. From freelancing as an online teacher and creating your own business to excelling in your teaching position overseas and being promoted – TEFL is the way!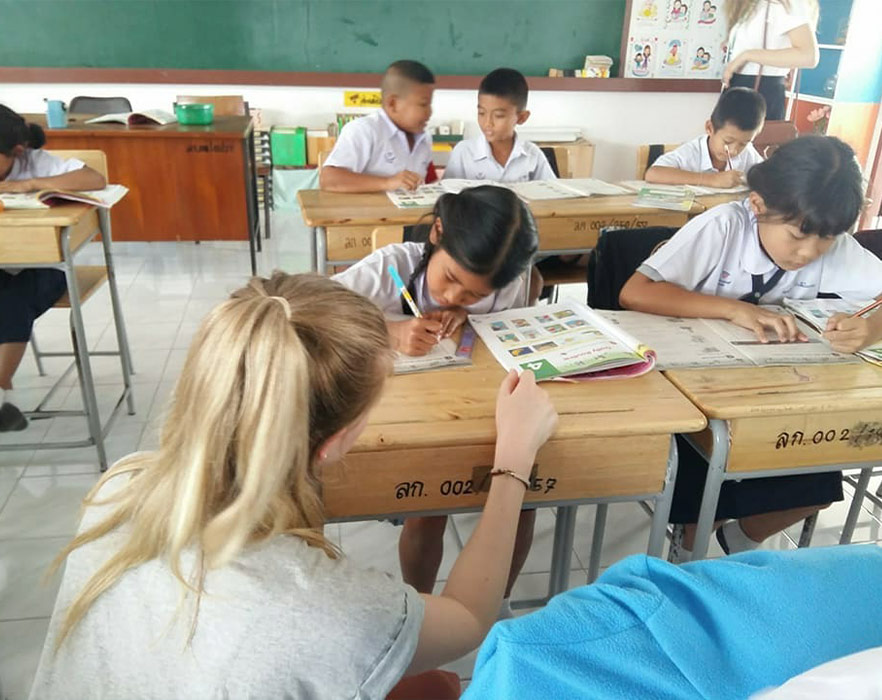 Ready to get started?
Take our 2-minute matching quiz, to find out which TEFL course is right for you! Or, if you'd prefer to speak to someone about your options, book a free call with one of our friendly TEFL experts, and find out what TEFL can do for you!