Being stuck at home might feel super annoying, but why not use this time wisely to master a new skill or learn something you've always wanted to learn but never had the time to? Lockdown might seem like a bummer, but really, it's an opportunity! When else are you going to have this much free time on your hands? Here are some great skills you can learn without leaving your home!
Cooking
Who doesn't love amazing food? Now's a great time to dust off your apron and learn how to cook some amazing new foods! We know that lockdown has put a lot of peoples' travel plans on hold, so why not get inventive and learn how to make a signature dish from one of the countries you were planning on travelling to, or recreate one of your favourite meals from previous travels! There are heaps of free recipes online that we're sure you'll be able to master in no time! Plus, once you've perfected your paella, mastered your margherita and smashed your spaghetti, you'll be ready to show off to all of your friends and family at your next dinner party!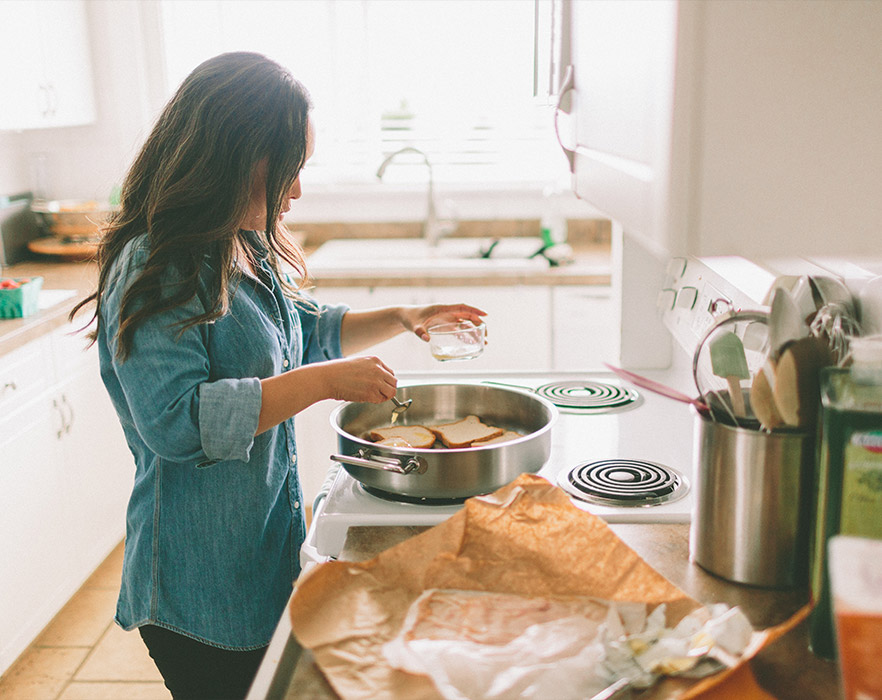 A new language
Learning a second language is an amazing skill and one that can boost your career prospects in future. Plus, it's super fun and a great way to keep your brain working whilst you're out of work. Download a free app or enrol on an online course and learn a language you love!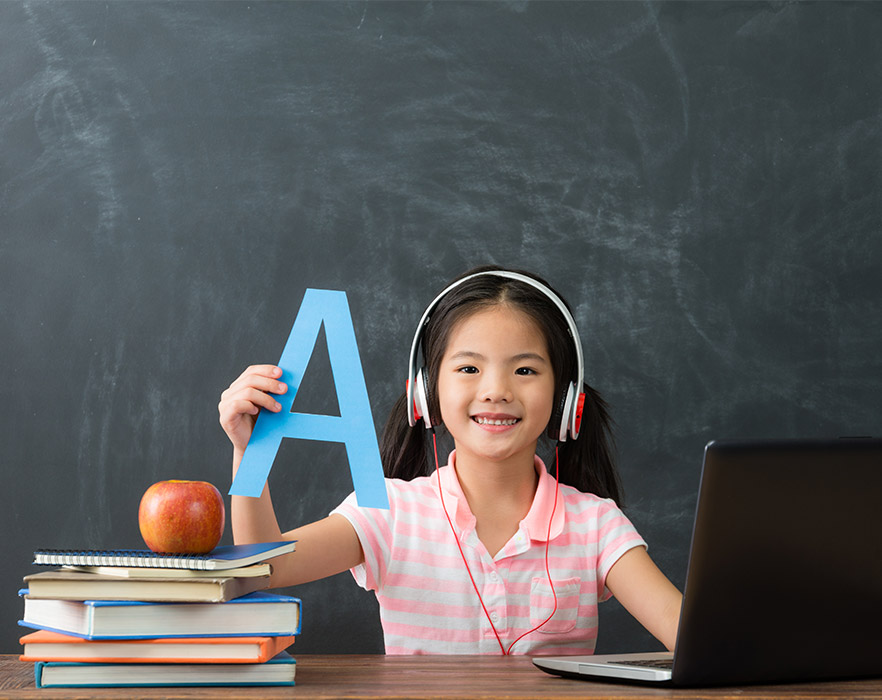 TEFL
If you're interested in skills that will boost your career prospects, TEFL is another great one! Learning how to teach English as a foreign language not only opens up TEFL jobs in future, it'll also help you learn more about the English language and look super impressive on your CV. All of our TEFL Courses can be completed online and in your spare time which makes them a great lockdown activity. Plus, once you're qualified you can then start teaching English online from home too – winner!
Playing an instrument
Always dreamed of being able to pick up a guitar and play some amazing tunes? Now's the time to learn! Thanks to online classes and free lessons on places like YouTube, you can learn to play your favourite songs from the comfort of your home – yes please! You'll be able to find heaps of lessons from beginner to intermediate and advanced so there is something for everyone!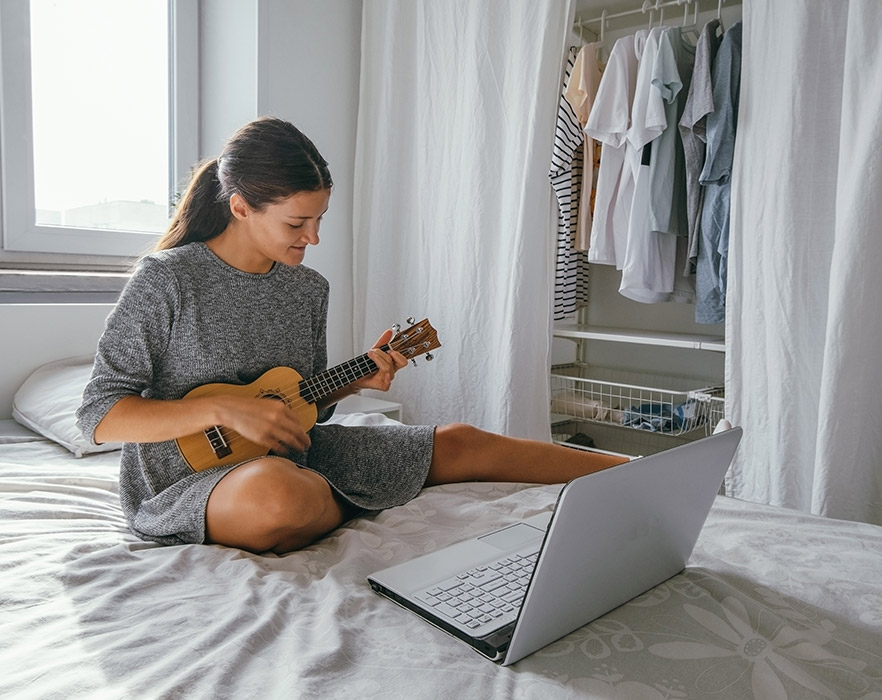 Coding
Computer programming is one of the highest-paying jobs that doesn't require a bachelor's degree. So, even if you didn't go to college or you have a degree in a different field, you can still take advantage of this trade in the job world! Begin by choosing a computer language you'd like to learn, like HTML or CSS, and enrol in online courses or order a few books to get started. Plus, even if you don't want to work within a coding field, learning code can still help in other aspects of your life especially if you think you might want to open your own business one day or freelance as an online English teacher.

Start your own blog
Always been interested in writing? Why not use this time to start your own blog? With lots of free easy to use website builders, you no longer need to be an expert to create a website and write a blog! If you're an avid traveller, you can start a blog about travelling and share your favourite places with the world or maybe you're a TEFL teacher who's ready to spread their knowledge and tips with other TEFLers. Blogging is a great way to write about something you're passionate about and reach other people who are passionate about the same things. Plus, if your blog ends up getting a lot of traffic you might end up being able to make money from it too! One of our graduates has actually created a guide on how to to become a professional blogger, check it out now!
Yoga
Have you always been envious of those people who can get up super early and exercise before work? We have! Doing yoga stimulates your mind and body and gives your muscles a much-needed stretch. Start your day off right and learn to become a morning person by beginning your day with a bit of yoga. There are heaps of YouTube channels or virtual classes you can hop onto. All you need to do is clear a space in your home and get stretching!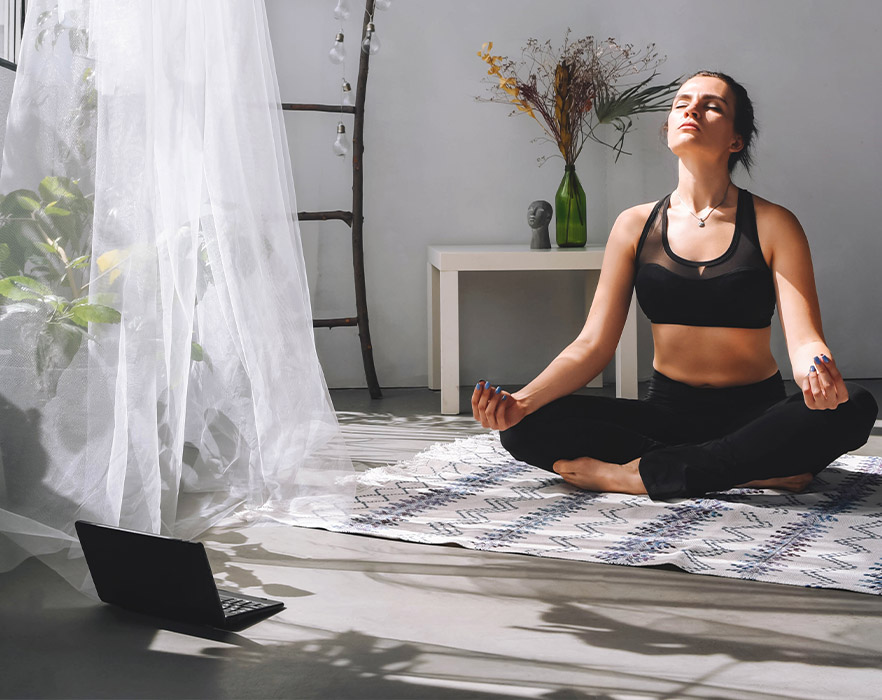 Meditation
During lockdown, it's super normal to be feeling more anxious than usual, we know we have been. Meditation is a great way to relax your mind, calm anxieties and boost your mood. There are lots of free apps you can download and tutorials you can follow online to learn how to meditate.
Enjoy and good luck!