A TEFL (Teaching English as a Foreign Language) course is what you need to take to become a qualified TEFL teacher. On completion of our TEFL course you will receive our TEFL certificate which will enable you to teach English anywhere in the world.
An Online TEFL Course is usually 120+ hours and includes information about techniques, methodology, pedagogy, and ideas for creating interesting lessons. They are designed to give you everything you need to know about being a new TEFL teacher and allow you to study at your own pace. However, usually, they do not offer a practical element. With our online course we offer short videos and guided observations so you can see an experienced teacher doing the things they are telling you about.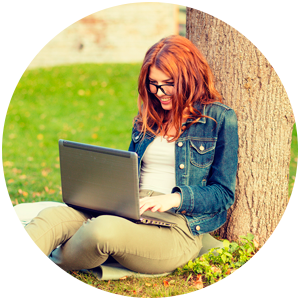 Choosing an online course
When choosing an online course it is worth bearing in mind that the cheapest ones are not always really courses, as nobody is actually checking your progress! To check if your course will be like this, ask if you will be graded and if feedback will be given on your lesson planning, check that the whole course isn't just online quizzes, ask for your tutor's name, and ask what the interactions between you and your tutor(s) will be. Also check that you'll be able to watch teachers in action (via videos) and that there is a clear, logical order to the course and that things have not been hastily cobbled together. There are a lot of independent TEFL courses in the UK and all over the world so it is important that you choose your course provider carefully.
Some TEFL companies offer both an online course and a weekend course option. A weekend TEFL course is 20 hours' intensive, practical teaching experience that gives you an insight into the techniques and methodology behind English Language Teaching. Whilst many offer a practical element, in reality, this is a 5-10 minute practical where you teach fellow trainees. While this gives you a good chance to explore the things the experienced teacher is telling you about, in reality a practical weekend course isn't usually necessary to further your TEFL journey.
Combined TEFL courses
You may also come across Combined TEFL Courses, which combine online learning with some hands-on teaching experience.
These can be a little bit more pricey than straight-up online courses, but if you're keen to get some practical experience before you take the leap into classroom teaching, this could be good for you.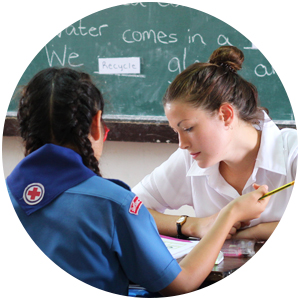 What's a CELTA course?
A CELTA course can be full-time or part-time and includes six hours of assessed teaching practice to real EFL classes at least two different levels of ability. The course is grade is determined primarily by the performance of the candidates in this teaching practice; there are also four written assignments throughout the course, which are graded on a pass/fail basis only. The grades awarded are Pass, Pass B and Pass A. (TEFL is just pass or fail).
Be careful though as many candidates say that even the part-time version of the course can take up more time than a full-time job for many candidates, especially those with no teaching background.
The positive to no one body governing TEFL courses is that they can be flexible and the cost is much cheaper than a CELTA courses.
If you are planning to go travelling with your certificate then a weekend TEFL certificate is acceptable. It is sufficient to get you a job in non-English speaking countries with just a weekend TEFL certificate.
However, if you are looking to make a career in the ELT world, work in schools that offer better pay, facilities and professional development then I strongly recommend taking a TEFL course that offers 100+ hours of tuition. This will give you the foundation you need to be a successful teacher without investing too much time or money.
CELTA is the most widely recognised teaching certificate in the UK and most UK schools prefer this as the minimum qualification. Having said that, if you have a good TEFL certificate with experience then this will be sufficient when returning to the UK to find teaching work. Different schools have different expectations so if you know what school you want to work for then do some research before about what qualifications they expect.
Accreditation
The most important thing is recognition of the qualification. If you can find job ads that specifically mention one of the qualifications, they're probably the ones to go for. If not, contact schools that you are considering working for (or random schools in an area that you are thinking about) and ask which they would recommend.
Keen to become a TEFL teacher? We can help! View all our TEFL courses here.