What is a TEFL course?
A TEFL Course is what you need to take to become a qualified TEFL teacher
TEFL stands for Teaching English as a Foreign Language
Completing a TEFL Course will enable you to teach English anywhere in the world
A good TEFL Course will teach you how to plan and deliver well-structured English lessons
A TEFL (Teaching English as a Foreign Language) course is what you need to take to become a qualified TEFL teacher. On completion of our TEFL course you will receive our TEFL certificate which will enable you to teach English anywhere in the world.
What is a TEFL course?
TEFL stands for Teaching English as a Foreign Language. A TEFL course is a course that trains you how to be a TEFL teacher.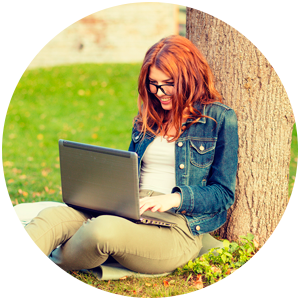 Is it possible to teach TEFL without taking a TEFL course?
It is possible to get work as a TEFL teacher without taking an accredited course. However, this is likely to be a low or unpaid role and in a less than desirable location. Not only that, but you will have to stand up in front of your class on day 1 (not mention days 2, 3 and 4) without any real knowledge of how to deliver a lesson or choose activities that will help your students to learn English. It doesn't sound great for any of you, does it?
Do I need to do a TEFL course if I am already a teacher?
Even if you are already trained as a teacher in another subject, it is still worthwhile taking a TEFL course if you plan to teach English. Whilst some aspects are likely to be familiar, there are techniques that are specific to teaching a class full of students who do not speak the same language as you.
On a practical level, most TEFL employers will expect you to have an accredited TEFL certificate. If you cannot produce this, you might get filtered out at the application stage – even if you are more experienced than many other TEFL job seekers.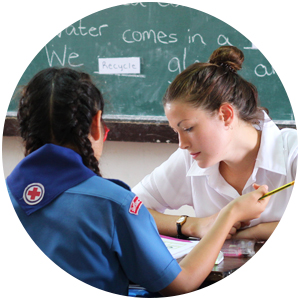 What does a TEFL course provide?
A good TEFL course will teach you how to plan and deliver well-structured lessons to a range of English language students. You should learn how to:
Plan lessons for different age ranges, levels of ability and types of students (such as high school students studying for exams, or employees of a local hotel who need to be able to speak English to their guests)
Develop appropriate activities and teaching resources to suit the topics and aims of a lesson
Use a range of teaching methods and techniques to deliver lessons in grammar, vocabulary and the four skills (reading, writing, speaking and listening)
Manage a class, including how to set out a room and structure a lesson to reduce the risk of bad behaviour and get the most out of your students.
What is a TEFL certificate?
You should be awarded a TEFL certificate if you successfully complete the training element of an accredited TEFL course and pass any associated tests or tasks.
This is your proof that you have understood what you have been taught and can apply it in practice. In other words, it is your passport to teaching across the world.
What is a TEFL taster course?
TEFL taster courses (often called introduction or foundation courses) can last anything from 10 hours to 60 hours and cover the basics of TEFL. Taster courses are run both online and in a classroom environment and are offered by most TEFL training providers.
If you are simply looking for an introduction to TEFL, in order to do a bit of volunteer teaching for example, these courses are fine. However, your certificate of completion is unlikely to be sufficient to get you a paid position in a reasonable school or desirable location.
What is a 120 hour TEFL certificate course?
An accredited 120 TEFL course is generally regarded as the entry-level qualification to paid TEFL work across the world.
As the name suggests, the course lasts for 120 hours, although this can exclude time required for preparation, homework and tests. There are a number of 120 hour courses on the market, including online, classroom and blended (ie a mixture of online and classroom) versions.
Before you hand over your money, make sure you check that a reputable body is regulating and accrediting the course, such as Ofqual in the UK. The name of the provider and the regulating body can affect your chances of getting a job – not to mention the quality of the course itself.
What is CELTA / CertTESOL?
The Cambridge CELTA (Certificate in English Language Teaching to Adults) and the Trinity CertTESOL (Certificate in Teaching English to Speakers of Other Languages) are specific "brands" of TEFL qualifications – and probably the most widely recognised internationally.
The courses, which are offered across the world, are standardised and quality assured. They are run intensively over a period of 4-5 weeks full-time (or can be taken part-time across a longer period) and cost significantly more than a standard 120 hour certificate course.
What type of TEFL course should I take?
If you want to get paid work in TEFL, you will generally need to have successfully completed a 120 hour TEFL certificate course, as a minimum.
It is worth being aware however that the type and level of course that is right for you will depend on who you plan to teach, where you plan to teach and how much you plan to teach – not to mention how much you can afford to spend.
Do I need to do CELTA?
If you are considering a career in TEFL, the CELTA / CertTESOL courses can be a sound investment. However, they are at the top end of the price range (anything from £1,000 upwards) and so can be prohibitively expensive for some wannabe teachers.
If you simply want a way to fund your travels, a good quality 120 hour certificate course is likely to provide you with all you need to find that all-important first job.
Can I specialise in a particular area of TEFL?
It is possible to specialise in a particular area of TEFL such as teaching young learners or teaching business English. However, it is usually a good idea to do a general course first (or as well), as you are more likely to find your first job if you can be flexible.
When you are looking at course providers, check to see if they offer specialist courses. You can often "top up" your basic TEFL certificate with a specialist unit, or take an individual course at a later date.
What is Delta?
Delta is an advanced TEFL qualification. You generally will need to have a minimum of two years' suitable teaching experience before you can apply to do a Delta.
The Delta qualification consists of three modules, which you can usually take in any order. Module 1 focuses on the underpinning theory around language, methodology and teaching resources, and is tested by an exam. Module 2 focuses on practical application and is examined through course work and observation. Module 3 is an extended written assignment, exploring a specialist area.
What is the difference between Delta and DELTA?
Delta used to be known as DELTA, which stood for the Diploma in English Language Teaching to Adults. However, it was changed to Delta to move the emphasis away from teaching adults. Today, you can take a Delta regardless of the age range of the English language students you teach.
Note: Many employers (and even some course providers) still use the term DELTA, as they have not caught up with the change!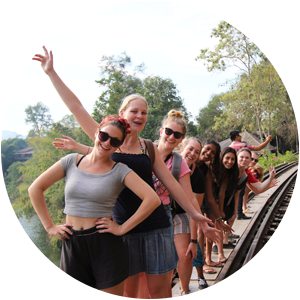 Does it matter if my course is run online or in a classroom environment?
Most overseas employers will not distinguish between online and classroom based courses, so you can choose the teaching approach that works best for you. However, if you do have your heart set on a particular country or school, it is worth checking if they have any specific requirements before selecting your course.
Online TEFL courses have the advantage of being extremely flexible, allowing you to work at your own pace and at a time and place that suits you. On the downside, you are largely on your own – although there may be tutor input and the opportunity to have virtual meet-ups with other students.
Classroom TEFL courses are run at specific times and places. They tend to be a bit more expensive than online TEFL courses, as they have venue and tutor costs to cover within the course fee. However, if you like to ask questions and get feedback as you go along, this might be a better option for you.
Some course providers also provide "blended courses" which allow you to take parts of the course online whilst attending other elements in a classroom environment.
How do I select a specific TEFL course?
The only way to ensure you select the right TEFL course for you is to do your research. Find out:
Who accredits the TEFL course. Watch out for apparent quality assurance marks that are in fact logos that a company can simply pay to use. Instead, make sure a recognised body regulates and quality assures the course (eg Ofqual in the UK)
What reviews the TEFL course gets. Look at sites such as reviews.co.uk for feedback
What will be covered in the TEFL course
How the TEFL course will be delivered (if online, ask if you can see a course sample before purchasing)
What level of support you can expect to receive whilst you are doing your TEFL course.
What happens once I have chosen my TEFL course?
Once you have chosen, booked and paid for your TEFL course, all that remains is to get started. Your TEFL course provider will tell you how to do this for your specific course.
A good TEFL course will require you to put in time and effort – after all, it is training you to be teach in another country.
Once you have completed your TEFL course, you will be ready to take that gap year, or career break, or fund your summer holiday travels, or whatever else you want to do in this exciting adventure of life.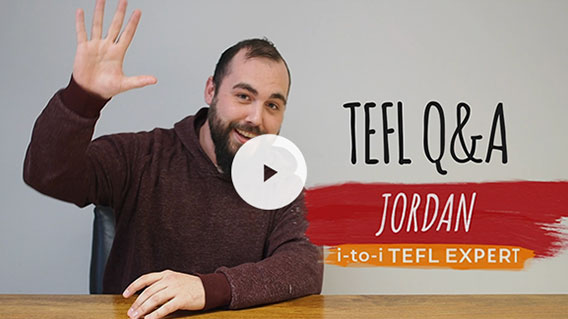 Take our 2-minute teaching online quiz to find out if you're eligible to start earning from home as an online English tutor!