What countries are best for teaching English abroad?
There is no one-country that is best to teach English abroad in. It really depends on the individual. While one country may be an absolute blast for one teacher, it may not have the same effect on another teacher.
We wouldn't recommend one country, but will give you a bit of information on the most popular countries so you can make the right decision for you. Of course, if you need any more information just contact one of our TEFL experts who will help you.
One thing we must mention first is that for some countries having a degree is a necessity to obtain a working visa. So, if you do not have a degree you need to be slightly more flexible about where you can teach than somebody who does have a degree. However, don't let that put you off as while having a degree allows you to get a working visa in more countries, there are many countries where a degree is not required.
Another thing worth mentioning is it is generally not possible to take your spouse unless s/he is employable at the same school. Private English-language schooling for children is very expensive and not covered by employers. If you are looking at taking dependents to another country as an English teacher, the Middle East is really the only region that consistently offers benefit packages to families. Proper teaching qualifications will be necessary, as may an interview with an agency specialising in Middle Eastern placements.
If a good to above-average salary and a sound professional environment are important to you, look carefully at your intended destination/s. Some countries' economies, while providing a living wage in the host country, cannot provide one which translates into savings and/or a reasonable currency exchange with the teacher's country of origin, here are some guidelines about what you can expect in different countries:
Asia
Asia has some of the most sought after international teaching positions and is an excellent opportunity for those interested in teaching English abroad. Time teaching in Asia can also spend time exploring fascinating historical sites, learning about ancient dynasties, enjoying some of the best food around, and travelling without breaking the bank to neighbouring countries.
North Asia: In Japan, South Korea, Taiwan and China it is possible to earn up to £2000 per month.
South East Asia: In Thailand and Vietnam it is possible to earn up to £1000 per month.
Europe
Europe is a popular destination for teachers looking to teach abroad. With a huge range of vastly differing countries packed with stunning landscapes, bustling metrolitan cities and charming old-world cultures, Europe's a great choice for teaching English abroad.
Central and Eastern Europe: In many destinations it is possible to earn up to £1000 per month.
Western Europe: In France, Germany and Spain it is possible to earn up to £1800 per month.
Middle East
Teaching in the Middle East is a unique opportunity to live and work in an area that is developing rapidly, rich in both history and natural resources. The Middle East encompasses Saudi Arabia, Egypt, the United Arab Emirates (UAE), Qatar, Kuwait, Jordan, and more.
In Saudi Arabia it is possible to earn up to £2600 per month.
Keen to become a TEFL teacher? We can help! View all our TEFL courses here.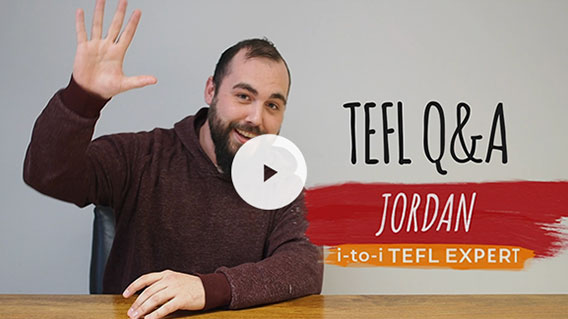 Take our 2-minute teaching online quiz to find out if you're eligible to start earning from home as an online English tutor!