How Can I Teach English Online?
There are two main ways to start teaching English online:
You can either set-up your own freelance business
Or, find work at with an online school or employer
If you're TEFL certified, teaching English online is a brilliant alternative to traditional classroom-based TEFL. You don't even need to leave your house to go to work (although we'd recommend changing out of your PJs before you switch on your webcam!).
Want to find out more? Here's our guide to help you get started and inform you on what to expect.
Should I freelance or join an online school?
Once you're qualified, you'll have this choice to make. When it comes to teaching English online you can either: set up your own freelance business or find a job at an established online school.
Freelance English teaching gives you the flexibility to set your own rates, work the hours that you choose and teach the types of classes you want. But you'll also need to do your own marketing, create your own courses and find your own clients for your online business.
On the other hand, teaching English for an established online school can be a great way to build up your experience and your contact list – but you'll generally receive a lower hourly rate and have less flexibility over when and what types of online English classes you teach (are you up for those 4am lessons to catch the Japanese market?).
Remember, the beauty of working online is that it's easy to change your schedule. One week you can freelance, the other you can work for a school.
Get the technology to teach English online
One of the most important things you'll need to teach English online is the technology.
If you're teaching English online for a school, they will normally have their own online teaching platform that you can tap into – although you'll still need to have a quiet, well-lit space from which to deliver your online English lessons.
If you're working for yourself, you'll need to create your own virtual classroom to teach English online – even if that's just Skype, a microphone and headphones at the beginning. At the very least, it's essential that you have a reasonable computer and a good broadband speed. The last thing you want is for your online English lesson to be cut off mid-way through as the internet has gone down!
On top of this, for each lesson you'll need to have your resources at the ready and a suitable environment to conduct your lessons i.e. a desk and chair in a quiet, well-lit location. If you're ready and raring to go for each lesson, you won't feel stressed and your students will get the most out of their time with you.
Decide what type of online English you want to teach
Most online English teachers teach conversational English classes. However, it's worth having a specialism such as teaching business English or teaching English to students who need to pass IELTS. You can market your online English teaching more effectively if you have a niche – not to mention being able to charge more.
Remember, teaching English online is not only about delivering English language lessons. You can also develop online English language courses to expand your offer.
Market your online English teaching
Unless you're teaching English via an online school, you'll need to find your own students. Make sure you have a clear, attractive website with lots of ways to turn visitors into paying students for your online English lessons, such as short clips of classes or free resources when they sign up.
Top this up with a positive social media presence and then join online English teaching communities, add your name to online English tutor databases and consider paying for a few well-placed online adverts. It shouldn't be long until students sign up for their first online English lessons!
How will I get paid to teach online?
How much you charge to teach English online is up to you – but do remember that you can increase your rates if you teach specialist English classes online. Check out what your online English teaching competitors are asking before you set your prices and consider whether to offer discounts to entice new or returning students.
Many freelance English teachers use PayPal to take payments but it's also worth looking at website packages that include inbuilt options to take payments online.
TYPE OF WORK

HOW MUCH CAN I EARN?
General or
conversational English
£10-£20+ per lesson
£1,300-£3,250+ per month*
Business English
£25-£35+ per lesson
£3250-£5600+ per month*
Examination preparation
£20-£30+ per lesson
£2,600-£3,900+ per month*
Job interview coaching
£15-£25+ per lesson
£1,950-£4,850+ per month*
English lessons for
specific nationalities
£10-£20+ per lesson
£1,300-£3,250+ per month*
Remember!
The amount you'll earn depends on three main factors:
1. Which school you're teaching through
2. How many students are in the sessions
3. How many times a week you're teaching
Get connected
Networking is essential if you're teaching English online. It's a great way to be inspired by other online teachers, find business and share ideas for how to make online English lessons as exciting as possible. Specialist TEFL forums, such as i-to-i's Facebook page and the British Council's Teaching English Facebook page, are great places to start.
Oh, and if you're not yet TEFL certified why not start today with i-to-i's Ofqual regulated TEFL courses. You can even study online if you really don't want to get out of those PJs!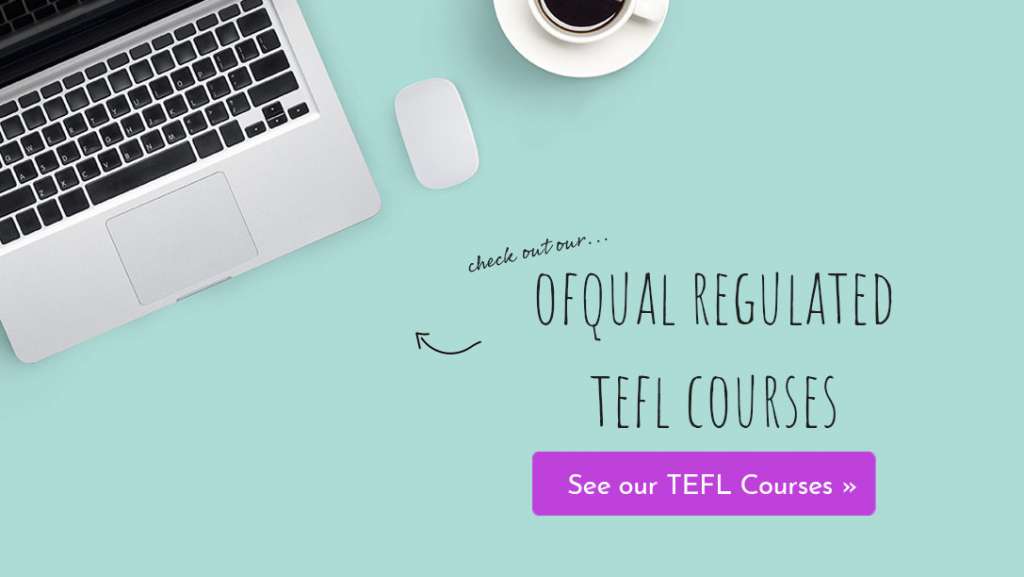 Am I ready to teach English online?
Yes, providing you've got a passion for teaching and can fluently speak English you've got all the building blocks to start a career in TEFL. However, there are a few other things you'll need to help you along the way. Here's a handy checklist for you below:
An internationally recognised TEFL qualification
PC (or laptop/tablet), plus a headset with a microphone
A quiet, well-lit space
A highspeed internet connection
Pro tip: To make your CV stand out, opt for a Level 5 TEFL Course that includes a specialist module on teaching English online – win!
Where do I start?
Square one. You'll need an accredited TEFL certificate with at least 120 hours of training completed. If you don't have a bachelor's degree and / or you don't have any teaching experience, we'd recommend a Level 5 TEFL Course or Diploma to boost your employment and earning potential. If you're a qualified teacher, you're at an advantage!
However, teaching English online requires skills and knowledge that you won't already have and a TEFL qualification is the only way to acquire these. To get a job teaching English online, aside from a TEFL certificate, you don't need any other qualification necessarily – however, some online employers might specify that they prefer candidates who have a bachelor's degree. If you don't have a degree, don't be put off! There are plenty of jobs that don't require them.
Give yourself an edge!
If you want to set yourself apart from other job candidates and hone your craft, we'd definitely recommend taking a TEFL course that includes specific training on teaching English online.
Most reputable TEFL course providers will offer this, ourselves included, and it'll give you valuable tools to help you adapt lesson plans for online classes, learn how to teach one-on-one and even give you guidance on the technical side of setting yourself up as an online tutor. It really is worth your time.
Start job hunting
Whether you're opting for freelance or language school work, the next move is to get cracking with looking for work.
If you've chosen to freelance, this means setting up a good online profile on one of the many freelance teaching websites. Once you're more experienced, you can even set up your own website! If you'd rather have the security of guaranteed work, you can kick-start your search for online language school jobs via TEFL job sites such as our sister company, LoveTEFL .
Simply view and apply for online teaching jobs and you'll be interviewed via video call – easy!
Don't forget: Having a good online profile is important when establishing yourself as an online tutor. First impressions count!
Where can I find online English teaching jobs?
Online English lessons are in high demand and there's a couple of different routes you can take when it comes to the type of work you want to do.
Essentially, you have the option of working for yourself or for an online language school. If you want to be your own boss, you'll need to market yourself online to find your own students. Whereas, if you work for a language school, you'll get students from them.
If you're just starting out as a TEFL teacher, it might be a good idea to work for a language school first. This will allow you to build up your confidence and knowledge of online teaching, before going it alone in future!
If you choose to work for a language school, the best places to look for work are on online TEFL jobs boards or directly through the schools themselves.
We Recommend the LoveTEFL Jobs Board
LoveTEFLjobs.com is a teaching hub dedicated to pairing budding TEFL teachers with high-quality employers. Their brand new jobs board has a range of TEFL positions all over the world – with a growing list of excellent online roles to help kick off your TEFL career!
Be professional
Once you've bagged your first online teaching role, your career can gather momentum pretty quickly. So, last but not least, although you're behind a screen, you're still a teacher, so always remember to dress appropriately and look presentable for every lesson you teach. Smart casual is fine – no need for a suit! Smile and be friendly, and you'll all enjoy yourselves!
When having online interviews, remember the importance of acting and dressing as you would for a face-to-face interview.
Top Teaching Online Resources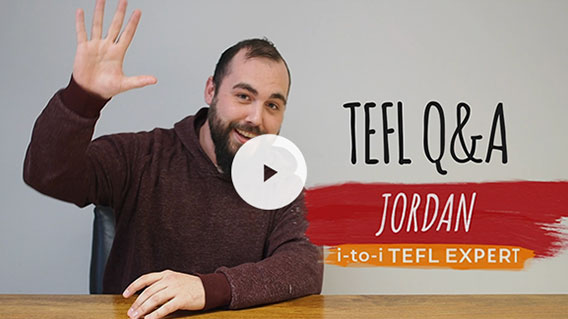 Take our 2-minute teaching online quiz to find out if you're eligible to start earning from home as an online English tutor!