Introduction
Every TEFL teachers' best friend! With our Ultimate Resource Pack you'll be able to take the stress out of completing your TEFL Course and starting a brand-new career teaching English. Pass your TEFL Course quicker, get expert advice on how to boost your chances of landing a teaching job, learn how to effectively plan lessons, boost your English grammar, learn how to teach business English, and much, much more with our expertly-written guides, eBooks, resources and templates.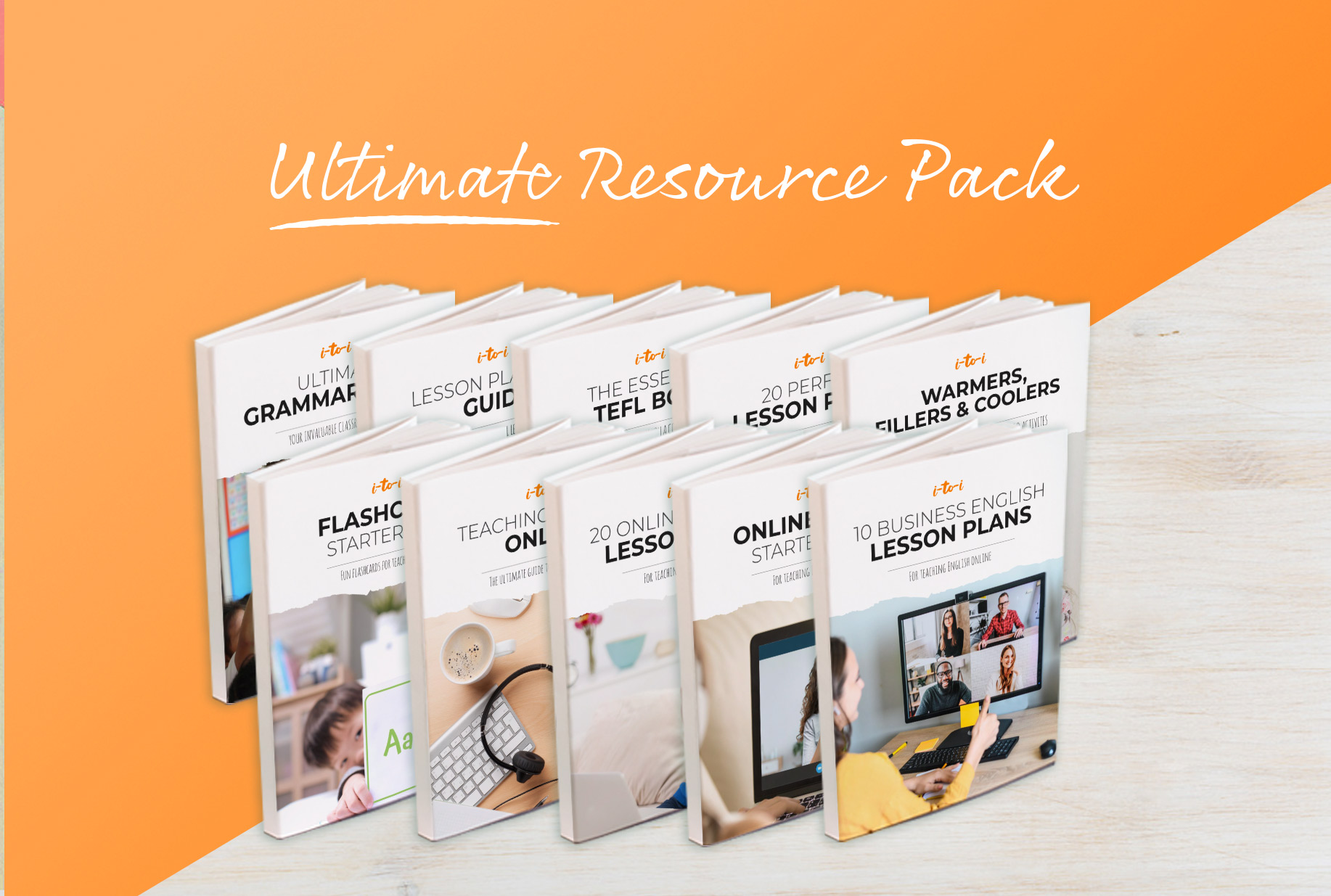 Is this bundle good for me?
If you're setting your sights high for your TEFL career, the Ultimate Resource Pack will give you the career-enhancing skills, classroom confidence and TEFL industry know-how you need to boost your career from day one. Expertly written by DELTA-qualified and experienced tutors, the Ultimate Resource Pack has absolutely everything you need to pass your TEFL Course and start teaching English. From online lesson plans and classroom lesson plans to ready-made flashcards and online props – whatever your TEFL plans are, we've got you covered!