Introduction
Our Online Resource Pack is designed to supercharge your TEFL knowledge for teaching English online! With 7 essential eBooks including and our popular Lesson Plan Templates and Ultimate Grammar Guide, you'll feel totally prepared and ready to take charge in your virtual classroom.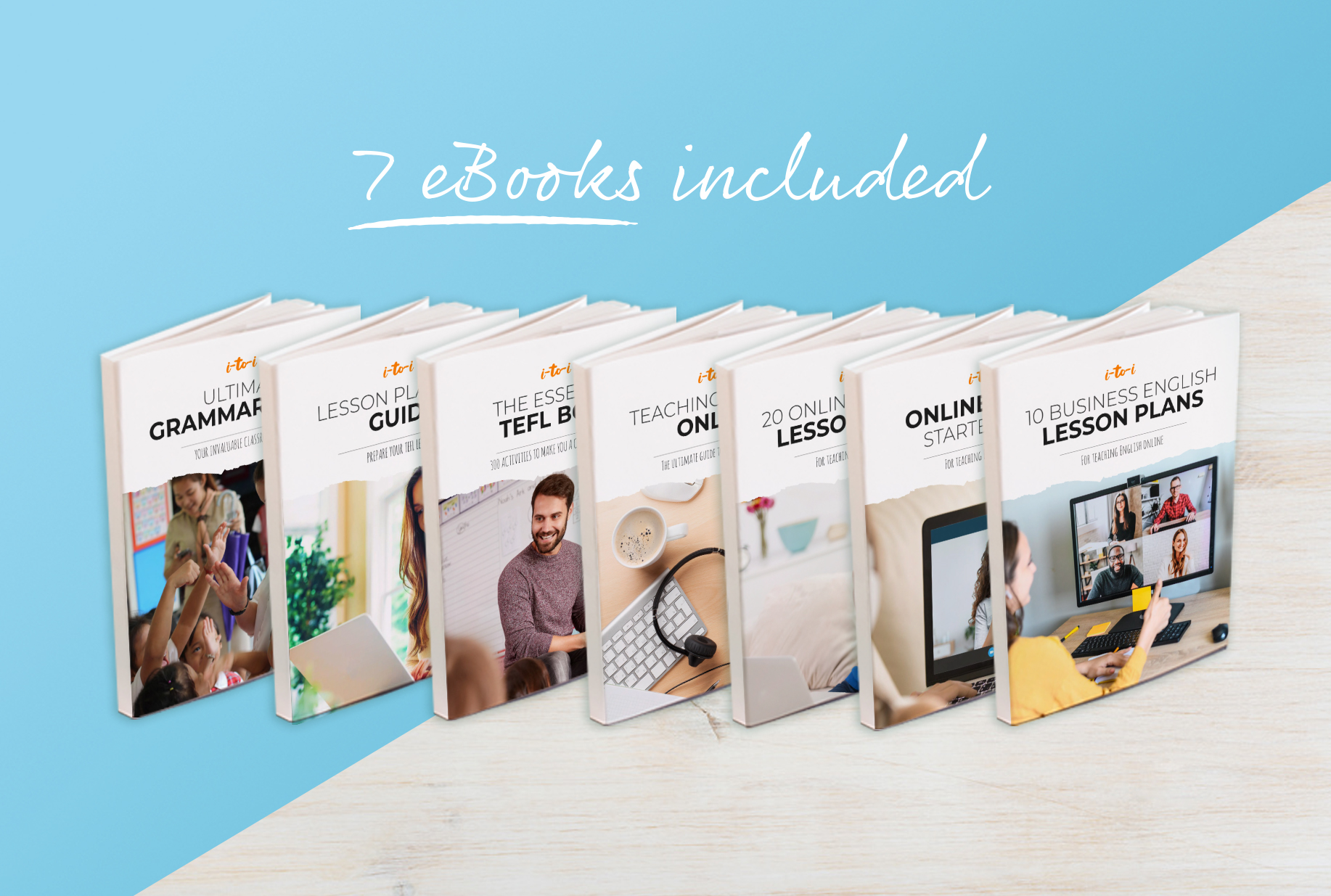 Is this bundle good for me?
Our Online Resource Packs are all about the eBooks! Our experts have selected 7 of our most popular reads which you can access from any device at any point. With Teaching English Online, Lesson Planning, and Advice for using Props, you'll have a whole host of TEFL knowledge right at your fingertips. We've also thrown in our TEFL Bible – the Ultimate Grammar Guide – an invaluable point of reference for those niggling grammar queries.
How do I get the Teaching Online Resource Pack ?
If you've either already got an i-to-i TEFL Course or are buying one now, you can simply purchase your chosen pack online or over the phone.
Please note. If you've already got a TEFL Course with us, please make sure you use the same email address as your previous order when you check out. This will ensure that your new upgrades are added to your existing course.
If you want more info or to chat it through, request a call back from one of our experts here.