Introduction
Our Teaching in a Classroom Resource Pack is designed to inspire TEFL teachers. We've thrown in Flash Cards, Lesson Plans and our Warmers, Fillers and Coolers eBook to help enhance your teaching experience. This handy collection of tools will give you the support and guidance you need to become the ultimate TEFL teacher.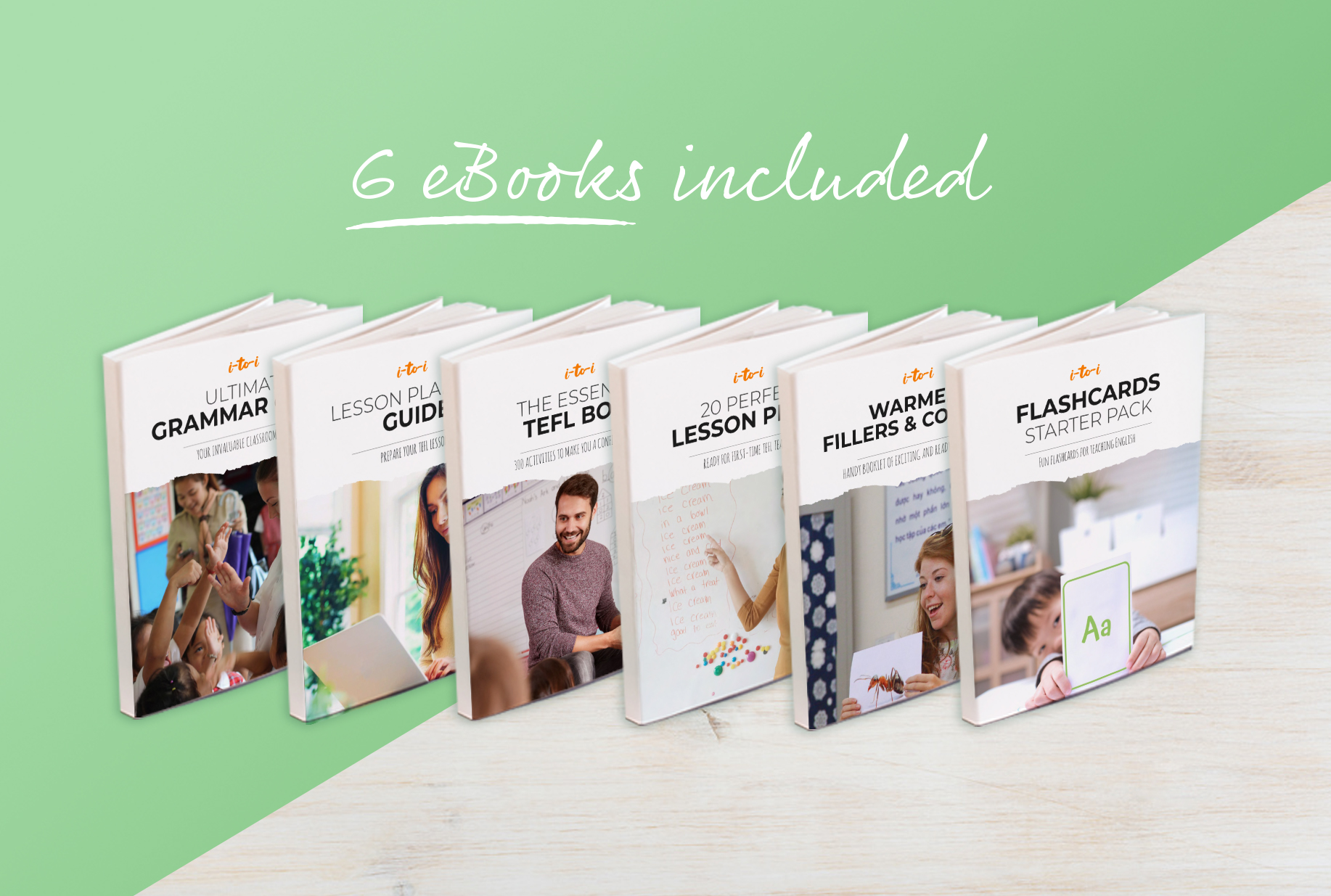 Is this bundle good for me?
Pop this little gem in your shopping cart if you're keen to give your TEFL career a boost and open up tons of prospects for your future in teaching. The Essential TEFL eBook is a must-have for any new TEFL teacher, giving you expert tips and tricks on delivering engaging lessons and managing your classroom like a pro. Combine that with five more of our most popular eBooks – giving you advice and guidance on everything that you need, from finding teaching tricky grammer to ingenious ideas for lessons – and you're on to a winner.