Are you thinking about TEFL (Teaching English as a Foreign Language) but not sure if you're eligible? You're in the right place. TEFL is a fabulous way to find paid work teaching online and all over the world. And to find out if you've got what it takes to become a TEFL teacher, read on. It's a lot simpler than you might think!
Are you eligible to take a TEFL course?
The number one qualification that TEFL employers ask for is a recognised TEFL certificate. Don't be put off if you're not qualified yet. You can complete an internationally recognised TEFL course  in as little as four weeks. You don't need a degree in English language or a PhD in linguistics to apply either. In fact, to be eligible for a TEFL course, all you need is native-level English, a laptop or tablet with good WiFi connection, and bags of enthusiasm.
Our Level 5 TEFL courses are designed to take you from TEFL newbie all the way through to being ready to teach your first paying class. The courses are super flexible, so you can study when and where works best for you with support on hand when you need it – leading to our highly acclaimed 99% pass rate. Oh, and you'll graduate with a UK government-regulated qualification welcomed by TEFL employers in every corner of the globe.
It's not just about the certificate itself though. The reason employers look for teachers with a regulated TEFL qualification is because they recognise the training you've gone through to achieve it. During your TEFL course, you'll cover everything including: how to plan and structure lessons, how to create engaging activities for different levels and ages of students, and how to manage your class effectively.
On top of that, you'll find specialist modules for topics such as teaching English online teaching business TEFL and working with young learners. In other words, completing your TEFL qualification means you'll be ready to teach students from day one. It's no wonder that our TEFL graduates are in hot demand by employers worldwide.
If you've not completed your TEFL course yet, book online or request a call back from one of our TEFL experts today. And then put a huge big tick against 'qualified' in your TEFL eligibility list.
Are you eligible to teach English abroad?
If you're a native-level English speaker with a TEFL qualification you've got all the basic ingredients you need to teach English abroad. However, this doesn't mean you're automatically eligible to teach in every single country around the world from day one. To give yourself the best chance of landing your first TEFL job, it's important to be selective in where you apply.
First up, super-competitive TEFL locations such as most of western Europe, as well as destinations where you can earn top-end salaries, such as the UAE and South Korea, are best left until you've got some teaching experience under your belt. You'll stand a far better chance of landing your first TEFL job if you look for posts in destinations with a strong demand for English teachers such as China, Thailand, Eastern Europe and Latin America.
The other big factor to bear in mind is that for some countries, particularly in Asia, you'll need to have a bachelor's degree and to be a native English speaker on top of your TEFL qualification in order to be eligible for paid employment as a TEFL teacher. This is generally down to visa requirements, so it's not really negotiable. If you fit the bill, fantastic. However, if you don't tick these boxes, it's worth checking out TEFL internships instead. These generally have fewer entry requirements, often come with bonuses such as accommodation and a living allowance and are an amazing way to build up your TEFL experience.
Alternatively focus your TEFL search on parts of the world where you are eligible for paid TEFL jobs. Spain, Cambodia, Eastern Europe and Latin America are all fabulous places to TEFL and tend to be less stringent about additional qualifications – particularly if you approach an employer direct and show off your passion for teaching!
The bottom line is that, if you're a native-level English speaker with a TEFL qualification and you're prepared to be flexible, you will be able to find opportunities to teach English abroad. And if you need a helping hand to find your perfect match, get in touch with our wonderful TEFL jobs support team who can provide you with free, personalised advice to super-charge your TEFL job search.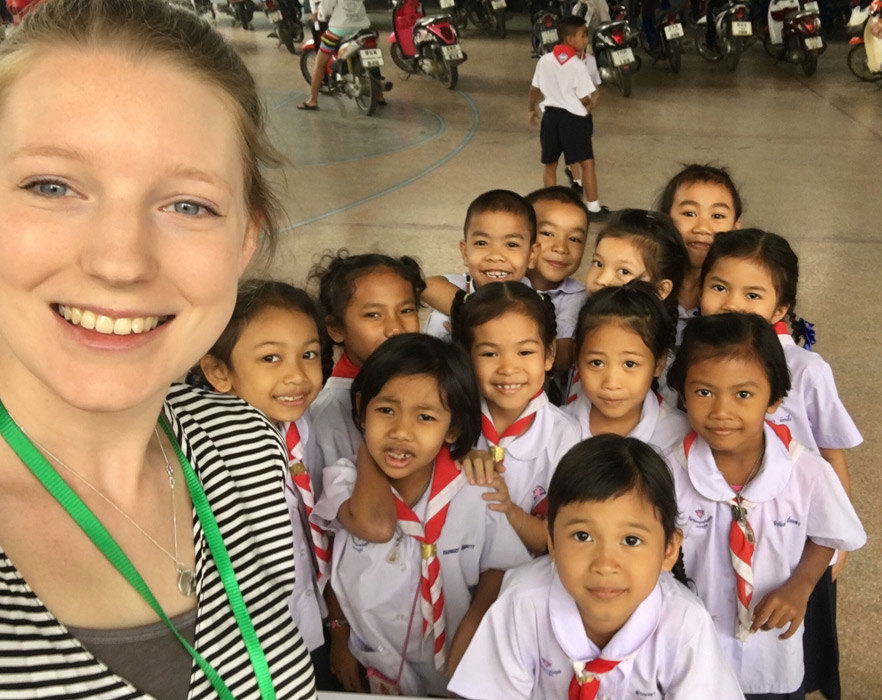 Are you eligible to teach English online?
If you've got your TEFL qualification and fluent English, you're eligible to teach online. However, as online teaching requires a slightly different skillset to in-person teaching, we strongly suggest that you do a specialist module to prepare you for online TEFL – and the good news that this is included as a matter of course in our TEFL Diploma.
If you have a bachelor's degree, native English and previous experience on top of your TEFL qualification, you should be able to take your pick of online TEFL jobs. However, none of these are absolutely essential to find an online teaching job. There are tons of online TEFL companies where you don't need a degree, so it's simply a matter of focusing on the companies that are the right fit for you.
Bear in mind that, to be a successful online TEFL teacher, you'll need a quiet space to teach, a device to teach from such as a laptop, tablet or phone, a webcam, good speakers (or a headset) plus a really good internet connection – students don't tend to be impressed if the connection drops continually through their lessons. However, one of the many benefits of TEFL online is that you can do it from pretty much anywhere, whether that's a student bedroom in Bradford, a hotel room in Brussels or a beach hut in Bali. Amazing!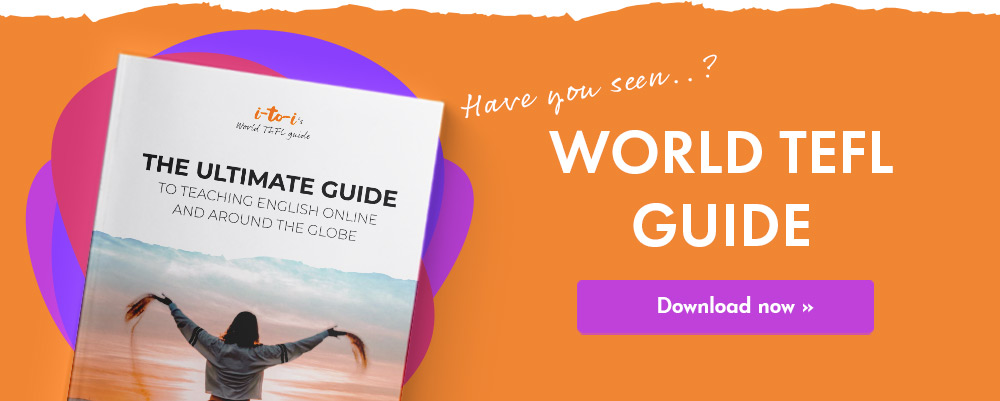 So now you know what you need to teach English online and around the world, it's time to get started. Enrol on one of our TEFL courses or your dream TEFL job today. We can't wait to see you in our amazing global TEFL community.