Imagine travelling all over the world and earning money at the same time. Sound appealing? TEFL is your answer! And to help you on your way, i-to-i TEFL & travel experts Jordan and Nikki hosted a live webinar all about teaching overseas. The session covered everything from how Covid's affected teaching abroad to the qualifications you need for a paid TEFL internship. Watch the full webinar or read on for edited extracts.
What's been the impact of Covid on TEFL abroad?
It's really exciting to be able to talk about travel again. As you know, 18 months ago we were introduced to this new global climate: Covid-19. The overseas teaching market dramatically changed – borders were closed, schools were closed and, all of a sudden, the whole online teaching market exploded. Now, schools have moved from being closed to hybrid learning and many are back to fully face-to-face teaching.
We have also seen this impact on our LoveTEFL Jobs Board where we advertise job opportunities for teaching online and teaching overseas. Over the past 18 months, the jobs board has been flush with online teaching opportunities due to Covid. While it's still in the early stages of building back up, we're now seeing more and more opportunities emerging to teach in Asia, South America, the Middle East and Europe.
As well as adding these schools to our LoveTEFL Jobs Board we're also introducing TEFL internships. These are inclusive packages to help people explore overseas teaching, supported by a very well-travelled team, who understand all about visas and documentation gathering as well as the impact of going overseas to teach for the first time.
What's the difference between a TEFL job and a TEFL internship?
Finding a TEFL job independently is like applying for any job in any market: you apply for the job if you have the qualifications and you carve out your own experience independently. You're responsible for obtaining your own documentation and organising everything yourself. You might prefer to do things yourself, meet people by yourself and do all the in-between parts that make up a job. If so, the LoveTEFL Jobs Board is a great place to look for opportunities.
The other alternative is to do an internship. An internship is a product that you buy but it comes with the security and benefits that you may not get with finding a job by yourself – potentially things like accommodation and flight reimbursement as well as a guaranteed job and orientation. With that security and support, you can gain an experience that really gives you a taste of what it's like to teach and travel.
I did an internship and found it was a great stepping stone into the TEFL market before I began teaching by myself. It's a great way to avoid those mistakes people often make when they go overseas by themselves.
Why should I do a TEFL internship?
Primarily an internship is there to give you an additional support network. It might be your first time going into a job in education or it might even be your first time travelling overseas. The internship helps you with all the trickier aspects, from organising your visa and accommodation to things you might not even consider, like sorting out a SIM card and bank account when you arrive. You know that someone has got your back and is there to make sure you're getting the best experience.
The last 18 months have been really uncertain. The internship gives you the security of knowing you have got a contract for a school that has been vetted – and that you're not going to arrive and find it's closed down because of Covid. There are also additional benefits for some internships, like the reimbursement of your flight, paid for accommodation and the opportunity to extend your contract if you want to jump in fully to a career in teaching.
Doing an internship is also about knowing that you'll be with other people who are in the same position as you and making sure you're getting that fun social side as well. You're moving to somewhere you've never been before and a way of living that is different. Going out with a really sociable group, getting acclimatised to the culture, the language, the sights and the sounds and having that network of individuals that may end up being friends for life is a great way to start out.
What is the Paid TEFL Thailand Internship?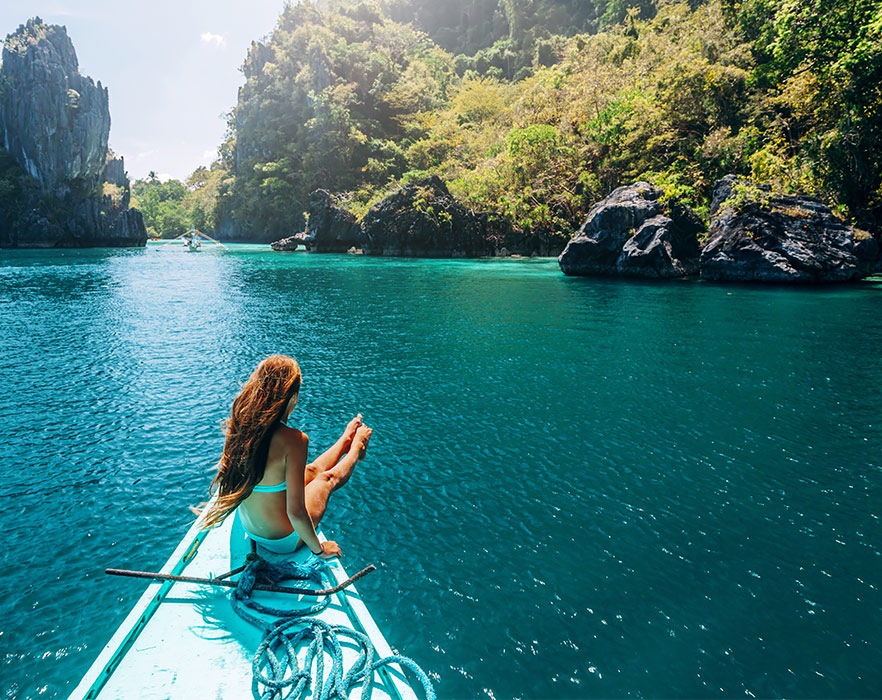 Our most popular internship is our Paid Thailand TEFL Internship. It's for a minimum of four to five months and then, if you decide to stay for longer, you have the opportunity to extend your contract. Thailand is an absolutely incredible country: it's got vibrant cities, very zen mountainous and rural areas and gorgeous beaches as well. If you want to teach overseas in a country that has a little bit of everything, Thailand is an absolutely phenomenal place to choose.
Once you arrive in Thailand, you have an orientation in Hua Hin, which a really gorgeous coastal city about three hours from Bangkok. This is your chance to meet other people who are on the internship and start building those relationships. You'll go to one of the local temples and meditate with monks, you'll do some Thai lessons and you'll visit a non-profit organisation, which deals with relocating street dogs and cats. You'll also do a traditional Thai cooking class but, rather than just preparing the food, you'll go to the local market to source your food and practise your Thai as well. The orientation finishes with a big beach BBQ. You'll then get ready to travel out to your different schools but still have that contact with the team for additional assistance.
You're paid a monthly salary of about 40,000 Thai Bhat when you're teaching on the internship. You do need to pay for accommodation out of that but the team will help you to find it. On average, interns roughly spend between 15% to 30% of their wages on accommodation and bills, so you can save quite a bit if you want.
The Paid Thailand TEFL Internship is a really great programme to get a taste of what it's like as a TEFL teacher and you have the possibility of extending your contract again and again if you want to. The support from the in-country team really makes it a fantastic experience.
What is the Paid South Korea TEFL Internship?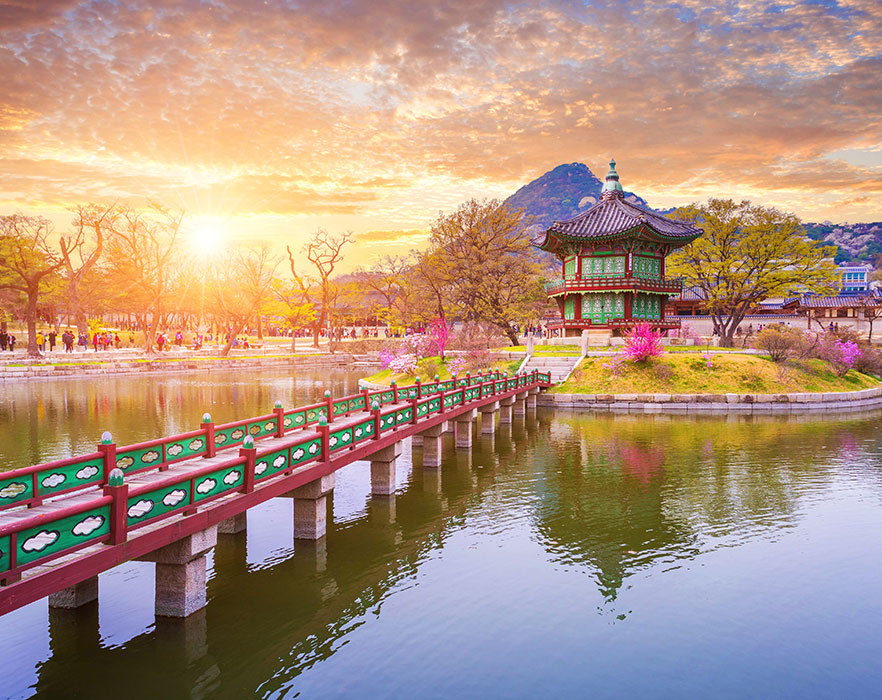 South Korea is a fantastic country with some really exciting teaching opportunities. The South Korea TEFL Internship is for an initial 12 months with the opportunity to extend your contract further and there's flexibility in terms of location. It's the perfect opportunity if you want a longer internship or would love to really experience South Korean culture.
This is another paid internship, with average salaries of between $1,700 to $1,900 per month. It also includes a one-way flight reimbursement to South Korea and the chance to get an extra completion bonus at the end of your contract. One of the great things about this internship is that your accommodation is taken care of, so you just have to cover your utility bills and day-to-day living costs. You can easily put away around a third of your salary each month, so it's a great one to do if you want to save.
Similar to Thailand, your preparation courses, TEFL qualification and all the support, (including with getting your visa, going to the school and negotiating your contracts) are all part of the internship. For the South Korea internship, your quarantine costs are also included, which a huge tick off the list. Your orientation will be online and then the team organises activities throughout the year – they've been doing a lot of coffee mornings, quizzes and student meet ups recently.
If you want to experience somewhere new or really build up your TEFL teaching experience in Asia, the South Korea TEFL Internship is an amazing opportunity.
Can I apply for the Paid Vietnam TEFL Internship?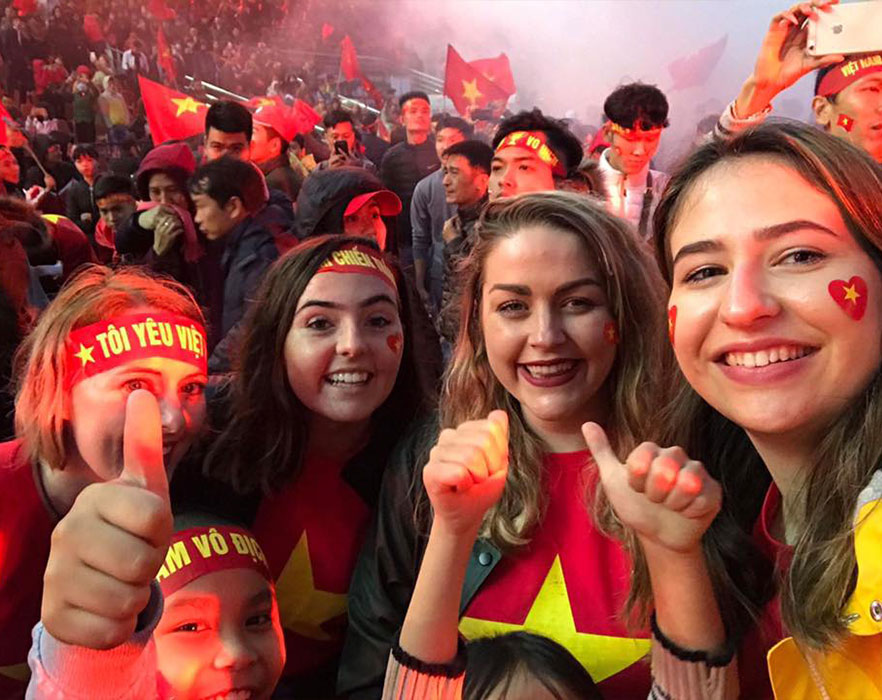 Our Paid Vietnam TEFL Internship is another fantastic programme and includes accommodation and a great rate of pay. We've already filled up the spaces for January 2022 but you can apply for our next departure date which is in August 2022.
Do I need teaching experience for an internship?
No! Our internships are the perfect pathway if you want to try teaching for the first time. All of our internships include an orientation where you can meet other people and get a bit of experience of what it's like going into the schools.
We also have amazing preparation courses within our internship programmes that are tailored specifically to the country you're going to. It's a great way to get a bit of an insight before you even arrive in your destination of what you can expect going into the classrooms.
Are there any internships that last less than a year?
Yes! The Thailand internship lasts for four to five months. One semester runs from November to March, there is then a six to eight week break and a new semester runs from May to September followed by about a month's break. If you want to go out for just one semester and still get paid to teach, the Paid Thailand TEFL Internship  is the perfect opportunity.
Do I need a degree to do an internship?
You're required to have a degree to get a visa to work and teach in both Thailand and South Korea. However, we do run a volunteer programme in Thailand for teachers who don't have degrees. As you're not required to get a work visa for the volunteer programme, you don't need to have a degree.
The Volunteer Thailand Internship is quite short – you'll spend seven to eight weeks in Thailand – but it gives you a stepping stone into the market. We know individuals who have moved on from the volunteer programme to full time teaching. Some have moved over to Cambodia, as you're don't need a degree to teach English in Cambodia.
Can I do an internship if I'm in my 50s?
Yes! You can apply for our Paid Thailand TEFL Internship up to the age of 59.
We do consider people who are over the age of 59 if they're a good fit for the programme and we feel that it will be right for them. If you're over 50 and you match the eligibility requirements, get in touch at [email protected] and we'll talk you through your options.
Can I save money when I'm doing an internship?
Yes! There are two ways of doing an internship. One is to live like a local, really embrace the culture and save a lot of money. Alternatively, you can go all out, eat in five star restaurants and live it large. You can do that because you're living on a wage that's pretty high compared to local standards but you probably won't save any money.
Some people want to save so they can do lots of travelling. Some people want to go out to restaurants and hotels each week. The choice is your own.
Can I get a TEFL job after the internship?
Yes, absolutely! An internship is a stepping stone into the TEFL market with a lot of support and hand-holding to really help you enjoy yourself. It's a product where you get a fantastic experience and you don't have to sweat about the issues that sometimes come with the job.
Once you've finished an internship, you have the option to renew your contract or you can bounce into a new opportunity. It could be in Thailand, it could be in Cambodia, it could be in Europe or you might even go back home for a bit and travel in the future. It's really up to you but you'll have a lifetime of support there if you need it.
Are there TEFL opportunities for non-native English speakers?
Some schools do just look for native English speakers but there also are many that will accept non-native English speakers.
When we set up our TEFL internships, we create eligibility requirements. These ensure that individuals are able to successfully apply for things like working visas and fit what the local schools are looking for. If you're a non-native English speaker, check out our Volunteer Thailand Internship. Alternatively, take a look at LoveTEFL Jobs which has numerous opportunities for teaching both online and overseas. You can search for TEFL jobs based on your passport and education, so you can find suitable opportunities there.
Is the TEFL course included in the internship?
Yes! We include our Level 3 120 hour qualification in every internship and you can also choose to do a Level 5 Upgrade course if you want to maximise your earning potential.
Every internship also includes a confidence building course and a travel blog course as well as a lot of preparation for the internship. There is loads included to ensure you're really prepared and ready to teach.
What type of person might be suited to the South Korea Internship?
The South Korea TEFL Internship might suit someone who wants to explore a country that is really technologically advanced and is one of the more western of the Asian countries but also has a different culture to experience.
It might suit someone who's a bit nervous about leaving home or travelling overseas for the first time and wants the support network over there. It's also great if you want to embark on a big expedition. Twelve months a big deal – you get a lot for your money!
What type of person might be suited to the Paid Thailand Internship?
The Paid Thailand TEFL Internship is perfect if you want to get a taste of what TEFL overseas is like. The four to five month programme really ensures that you get that taste without having to commit too much for too long or to one country.
We have a lot of individuals who book the Paid Thailand Internship because they want to bounce into Cambodia after they finish and teach there or move on to a different Asian country to teach English.
START YOUR AMAZING TEFL ADVENTURE TODAY
Apply for a TEFL internship
Explore TEFL job opportunities on LoveTEFL Jobs