Are you dreaming of teaching English in Vietnam? Do you want to know what it's really like? TEFL teacher Molly went live on i-to-i's Facebook page to share her experience of teaching English in Vietnam and answer all your questions – from where to work to what you should pack. Watch the full webinar or read on for edited extracts.
FINDING A TEFL JOB IN VIETNAM
How did you become a TEFL teacher in Vietnam?
When I graduated from university, I wanted to travel – but not only travel, immerse myself in a culture and really get a feel for a place. TEFL was the perfect option. I signed on for the i-to-i Paid TEFL Internship  and went to Hanoi in January 2019. I actually ended up staying for another school semester and lived in Hanoi for a grand total of one year.
After my year in Hanoi was up, I came back to England. I wanted to go back to Vietnam because I missed it a lot but, due to Covid, I was stuck in the UK. I'm currently teaching online with English First but plan to head back out to Vietnam this August.
How do I know where is best for me to TEFL?
Research is vital. First, you have to think about the visa requirements. Vietnam requires you to have a degree and also TEFL certification . If you don't have a degree, there are lots of other countries in South East Asia, such as Thailand, that will accept you. There are options for everyone.
Also think about what kind of climate and lifestyle you want. I knew that I wanted to be somewhere hot, preferably sunny. Vietnam ticks both of those boxes. It is hot all year round, apart from in Hanoi which has slight seasons but nothing too drastic.
Vietnam is quite a hectic, chaotic place, especially if you are in a city. There is a lot of traffic noise and chaos. I loved the chaos. I think it's brilliant but it might not be for you, in which case you can opt for a more rural location or a smaller town.
What is the best TEFL course to do for Vietnam?
The TEFL certification that I did was part of the Vietnam Internship. I did it a few months before flying out to Vietnam. You also get a certificate of completion at the end of the internship, that states that you took part and the schools you taught at.
It was an amazing course and prepared me for teaching English in Vietnam. However, i-to-i also offer a Level 5 TEFL Certification which is great for Vietnam because it has a whole section on teaching young learners that will prepare you for teaching those adorable Vietnamese kids. I remember the first class ever that I taught in Vietnam was a group of about 60 Grade Ones, so about age six to seven. They were so adorable.
Do I need to be a native English speaker to TEFL in Vietnam?
It's not necessary to be a native English speaker but it is necessary for you to have advanced English. When I was living in Hanoi, I knew some Swedish and French teachers.
Different companies do have different requirements. Some want you to be from an English-speaking country but others just need you to speak fluently enough to produce high-quality teaching.
 Should I get online teaching experience before going to Vietnam?
I don't think teaching online is necessary in terms of experience. I think what will really help you to prepare is choosing the correct course. i-to-i's Level 5 TEFL Course is perfect for Vietnam because you go through lots of material and it prepares you for teaching younger learners.  Some of the courses also include classroom preparation, so you can put all your experience to the test.
Where can I teach in Vietnam?
The capital of Vietnam, Hanoi, has a huge, thriving expat scene. If you want truly hot weather then Ho Chi Minh City is the place for you and there are plenty of jobs there too.
Apart from the two big metropolitan centres, there are a lot of teaching companies operating in Da Nang, which is a coastal city in the centre of Vietnam. You also have places such as Hoi An, just south of Da Nang and there are other cities scattered down from the north.
i-to-i's sister site, LoveTEFL, has a really great jobs board. If you head on over there you can type in Vietnam and a lot of jobs will come up. i-to-i also have a really great free job seekers programme which gives you personalised assistance in finding jobs and applying to teach.
How long are the TEFL contracts in Vietnam?
The minimum time that you will be looking at is a semester, which normally lasts about five to six months. You can opt for a longer contract of up to a year or two years if you want to stay out there longer.
Are there any security issues or concerns about health provision in Vietnam?
Vietnam is one of the safest places I have ever lived in. There is some petty crime but you won't really experience it in the expat areas. Everyone in Vietnam is lovely. They are so friendly and keen to help. I felt totally safe at all times.
The great thing about Hanoi, in particular, is that there is a huge and thriving expat community and with that comes a lot of western services. You will always find people, hospitals or doctors, who are able to speak English.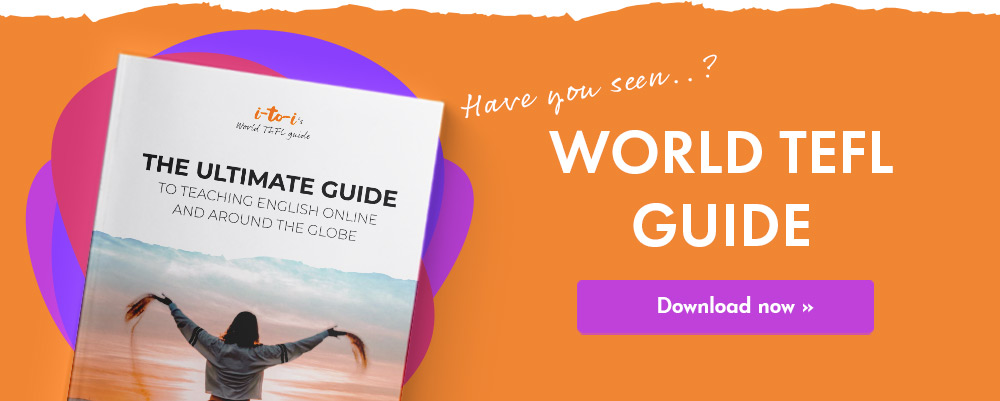 PREPARING TO GO TO VIETNAM
How much money will I need when I arrive in Vietnam?
You normally won't be paid until after your first month of teaching, so you will need to have a bit of money saved to get you through your first month. This pretty much applies to anywhere that you teach English.
I would suggest bringing around £800 to £1,000 for your first month, so you can live comfortably. You will probably want to explore Hanoi and maybe go on a weekend away to explore more of Vietnam, so that it is the kind of ballpark figure I would aim for.
A lot of people use US dollars but you will mainly be paying with the Vietnamese dong, which is the general currency. Vietnam is a cash-based society. You can take your cards out but you will mainly use them at ATMs to withdraw cash. I personally really enjoyed having change to use because it is becoming quite redundant in western countries.
How should I prepare for culture shock?
Vietnam is very different to anything that you will have experienced before. Each country is different. Vietnam is definitely chaotic. It is very noisy.
The best way to prepare for culture shock is, I think, to start learning a bit of the language. My boyfriend and I are currently working through Vietnamese on Duolingo, to learn basic phrases. YouTube also has a lot of useful tutorials that you can watch.
What should I pack for Vietnam?
Pack mosquito spray because unfortunately there are a lot of them out there. Also make sure you have stocked up on all your favourite cosmetics and sun lotion because in Vietnam a lot of skin care products have whitening agents in them. I also think it is really useful to take a mosquito net for above your bed.
What else you pack really depends on where you choose to go first in Vietnam. In Hanoi, there are slight seasonal changes. From September to October, it's normally very hot and dry, so take lots of breathable clothes. In November to December, the temperature will drop a bit, so take a light jacket or a couple of jumpers. From January to June, it will start to get hotter and hotter but it is also going into the rainy season. I remember once I was on my motorbike taxi on my way to school and there was not a cloud in the sky. Suddenly – and I mean within seconds – there was a thunderous downpour. That will happen between January and June.
One of the great things about Vietnam, especially if you are teaching in a city, is that everything is available. There are shops literally everywhere. If you forget something, you will probably be able to get it by just walking a minute from your hotel or front door.
Will the school provide accommodation?
i-to-i's internship guarantees accommodation, so you won't have to worry about finding your own apartment.
If you're looking for a job off your own back, it depends on the company. Generally, accommodation is not included in Vietnam but a small stipend might be available. It's definitely a question to ask when you're applying for jobs.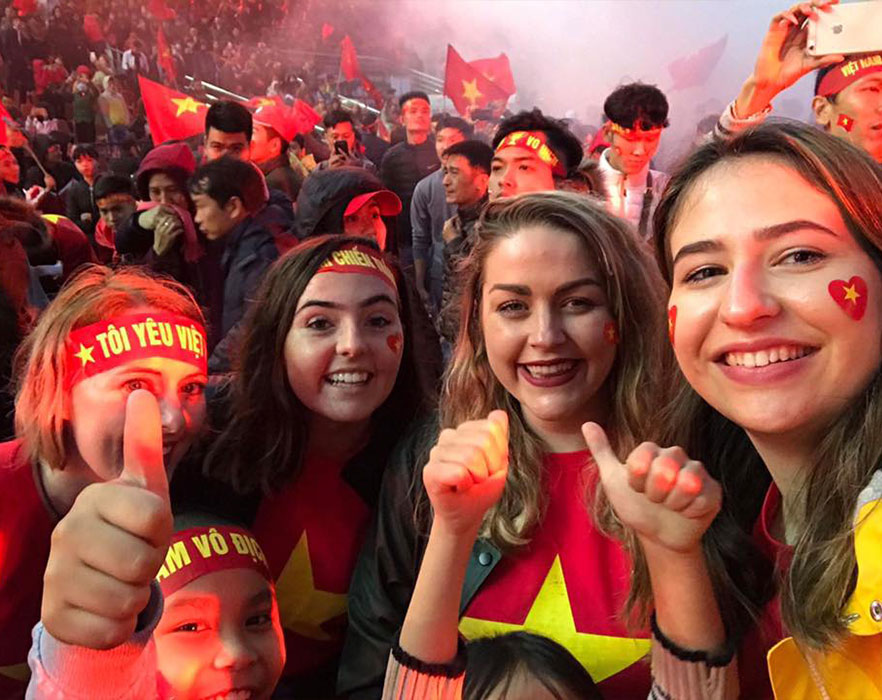 MOVING TO VIETNAM
 How will I meet other people in Vietnam?
In the internship, I was part of a group of about 60 teachers. We all became friends pretty quickly. I actually met my boyfriend on that internship and now we're moving back to Vietnam together.
One of the reasons that you should consider Vietnam is that you'll have an expat community around you, even if you get a job off your own back. Unless you are in some far, rural corner, there will be an expat community and you'll be able to find people who speak English or who are from where you're from. That is a big selling point for me because you will experience culture shock at some point.
As an English teacher, you also will be a highly respected member of the Vietnamese community. You will be interacting with the children. You will be in their schools. You will be invited to their houses for lunch and dinner. You will make friends with your teaching assistants. I think people forget that if you just travel through Vietnam, you really just hit one level with the culture. If you live there, you see a lot of elements of the country that most people don't get to see.
What is the food like in Vietnam?
The food in Vietnam is incredible. The further south you go, the spicier the food will get but it is equally delicious.
In Ho Chi Minh City, they have a lot of spicy food. Hoi An, which is north of Ho Chi Minh City, is famous for its banh mi, which are essentially delicious baguettes filled with whatever you want. They are so good. Hanoi has its own eclectic food culture. There is a little place that Obama went to try bun cha, which is one of the Vietnamese specialities. It is pork with noodles and has quite a barbecuey flavour.
There is a lot available for vegans and vegetarians – a lot of tofu recipes, noodles, fried rice, things like that. The food is another major selling point of Vietnam.
Is it easy to get around in Vietnam without a motorbike?
It is absolutely possible to get around without your own motorbike. I personally don't drive a bike in Vietnam because I don't feel like I would be a very safe driver.
There is an app called Grab which is so convenient. You just pick your location and a motorbike will pick you up and take you to wherever you want to go.
 Will TEFL in Vietnam look good on my CV?
Moving to Vietnam is an amazing thing to put on your CV. Since living in Vietnam for a year, the first thing that employers say to me at interviews is, 'Oh wow, you lived in Vietnam for a year. Amazing.'
Teaching English looks great as well. It means that you are very personable and you can easily adapt to lots of new situations. I think it shows a huge amount of confidence if you can move to somewhere like Vietnam for a year, especially if you are teaching English out there.
Will I be able to save money in Vietnam?
Yes, absolutely, you can save money in Vietnam because you will be paid a good amount in comparison to other TEFL locations and the cost of living is so low.
For example, an infamous place in Hanoi is Beer Street which is a street that serves beer and nothing else. You can buy a pint of beer from around 15p to 30p. You can buy a meal in Vietnam from around 50p to £1, which, over time, ends up saving you a lot of money.
Will I need to get a local bank account?
Initially, you won't have a Vietnamese bank account. Once your work permit has been approved and you have been working there for around one month, you will get a local bank account. Your company will sort this out for you.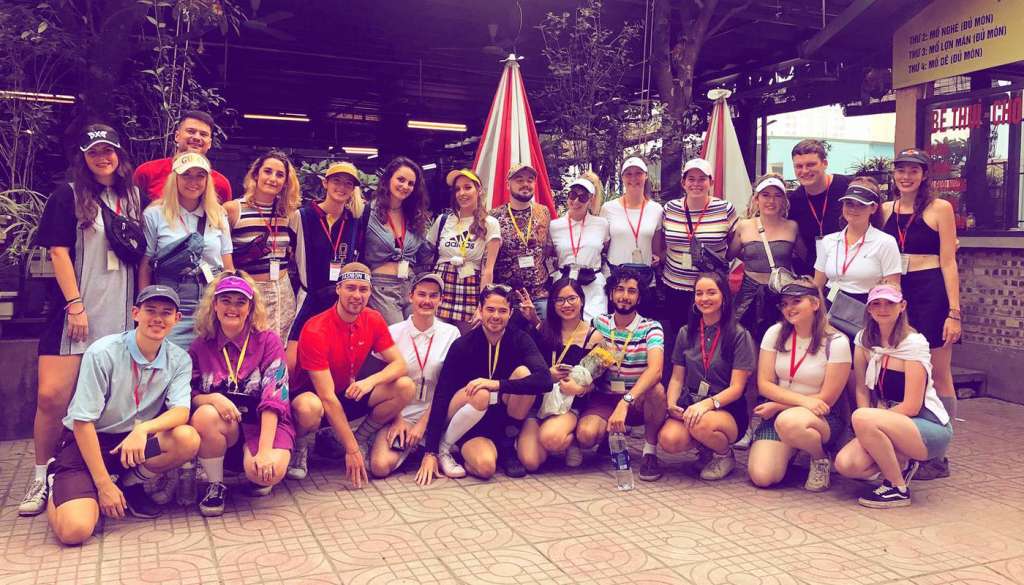 TEACHING IN VIETNAM
 How did you find your first week in Vietnam?
I got lot of training and support when I first arrived in the country, as I went through the internship. If you don't go through the internship, there are plenty of Facebook groups for teachers living in Vietnam which will give you tips and tricks to help with your first lessons.
I won't lie to you, I was terrified when I walked into my very first lesson and I saw about 50 to 60 little beaming faces waving at me. Your first lessons will be nerve-wracking at times but everyone in Vietnam is so friendly and so smiley that a lot of your nerves will just melt away. It is not an informal setting but it is a warm and comforting place to be.
What was your school like?
When I first arrived in Hanoi, they sent me to five schools – one school for each day of the week. It was great because I got to see different areas of the city and experience different types of school and different age groups.
All the schools are painted yellow. They are lovely. There is always a teachers' room, where you can go and chill in your breaks between lessons. It is a great space to make friends with your teaching assistants and also other foreign teachers – very rarely will you be the only foreign teacher at your school.
The schools range in size. If you're sent to a school in an outlying district, it might be a bit smaller and among some rice paddies. You might feel like you are in the countryside but you are actually slap bang in the middle of Hanoi.