I arrived in Hanoi a few days prior to my Vietnam TEFL Internship orientation, jet lagged, drenched in sweat and generally disorientated and confused. This was the first time I'd been to anywhere in South East Asia and there were 4 things that especially shocked me despite all the prior warning.
1. The humidity and heat – my weather app was telling me it was 35 degrees but "feels like" 45, my body took a while to adjust to this from our pathetic British summer time.
2. The noise – constant beeping of traffic, tourists everywhere, locals enticing you to come into their businesses, it's all happening and it's all so very loud and exciting!!
3. The Currency is insanely confusing – it's great because you feel like a millionaire – but, be careful to distinguish between your 10.000 dong and your 100.000 dong or you could end up paying way more than you need to for things like bottles of water!
4. The traffic – crossing the road in Hanoi, or most Vietnamese cities should be classed as an Olympic sport. It can be a bit overwhelming at first, but you realise after a while that walking with confidence at a steady speed is the best way to go.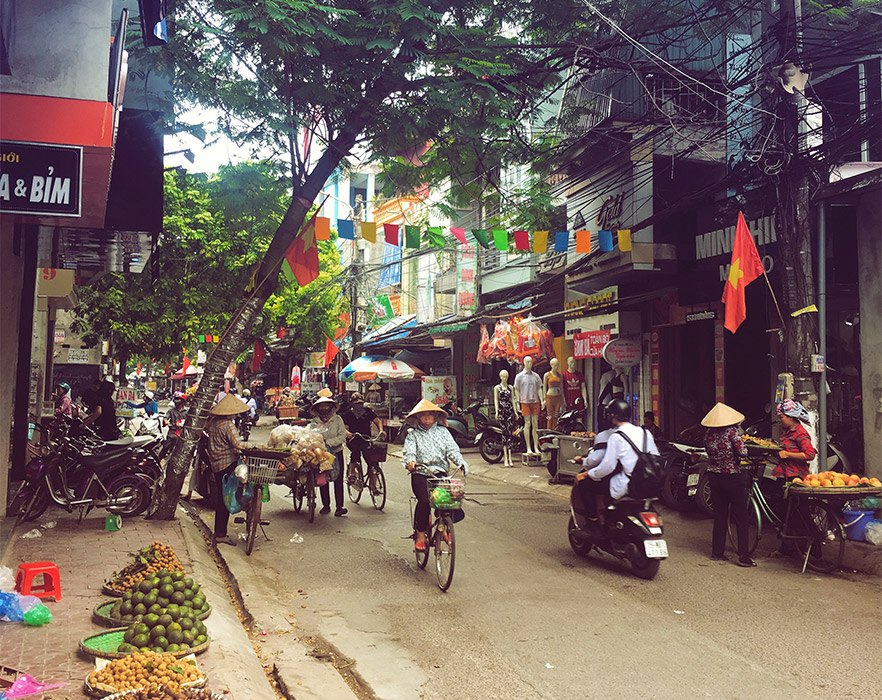 i-to-i had put me in touch with other people who were also beginning their Vietnam TEFL internship via a Facebook group and I saw that a few others were staying at a particular hostel down town, so I decided to tag along. I hopped right off the plane and ordered a GRAB (the Vietnamese answer to Uber) right to our hostel for less than £8! The hostel was called Vietnam Backpackers and cost me something like $5 for the night. The atmosphere is lively as they have quiz nights and music until the early hours which may not be ideal if you're wanting to rest, but with my jet lag I found it very easy to sleep through and was a great atmosphere to bond with my new fellow TEFLers. We had a great few nights then headed over to our hotel for a week of orientation, in which it was helpful for me to have a few friendly faces to spot around and about the mass of new interns.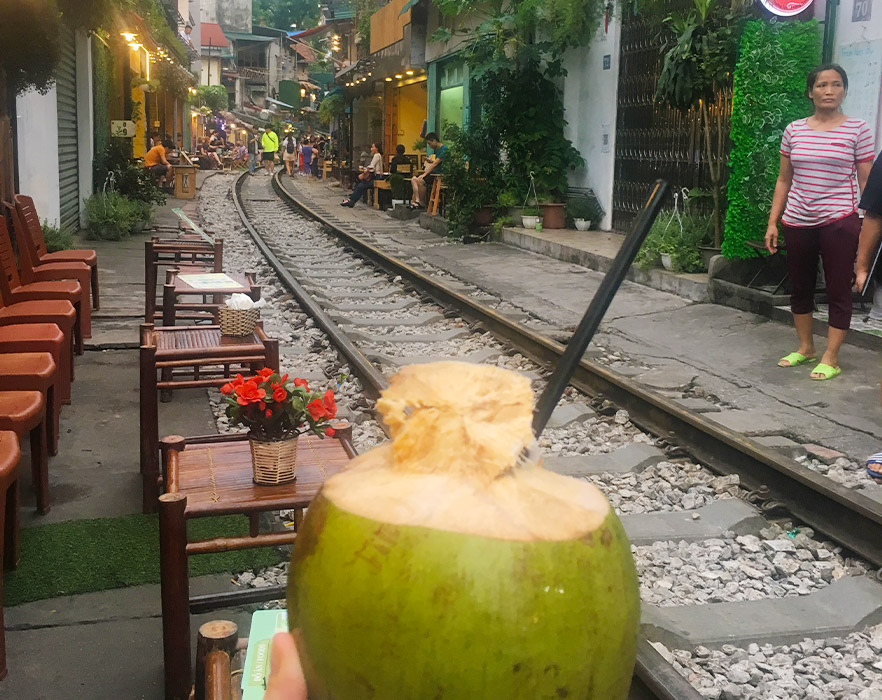 As soon as we arrived at the hotel there was lunch for us to eat which included noodles and salad for vegetarians like myself, and beef for the others. Being vegetarian is relatively easy in Hanoi, there are several specific vegan and veggie eateries and many places even do a vegan version of the classic Bahn Mi! Since moving to Haiphong I have struggled a bit more to find vegetarian options, but a good phrase to memorise is 'An Chay' which means I am vegetarian and will help you out a lot when speaking to the locals about what you want to eat.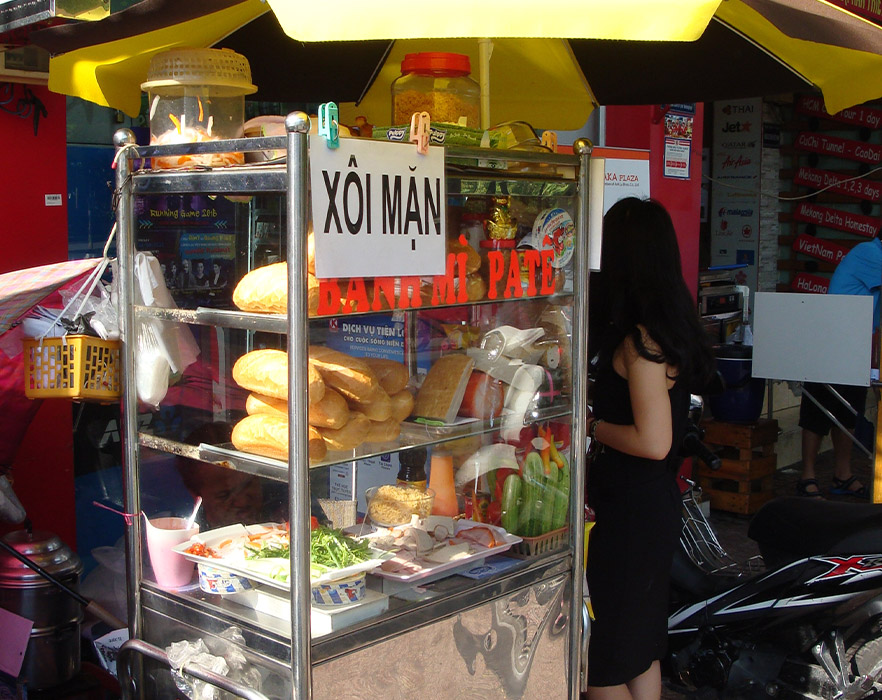 Orientation week is very informative and involves getting to know your new peers, learning methods of TEFL, games and even learning some basic Vietnamese. The week begins with a welcome meal at a local restaurant (paid for by the company), which is delicious – followed by a night on Beer Street, somewhere you will get to know very well! You'll also have a medical check at the local hospital and sort out your work permit – you'll get help with all this so it's super easy.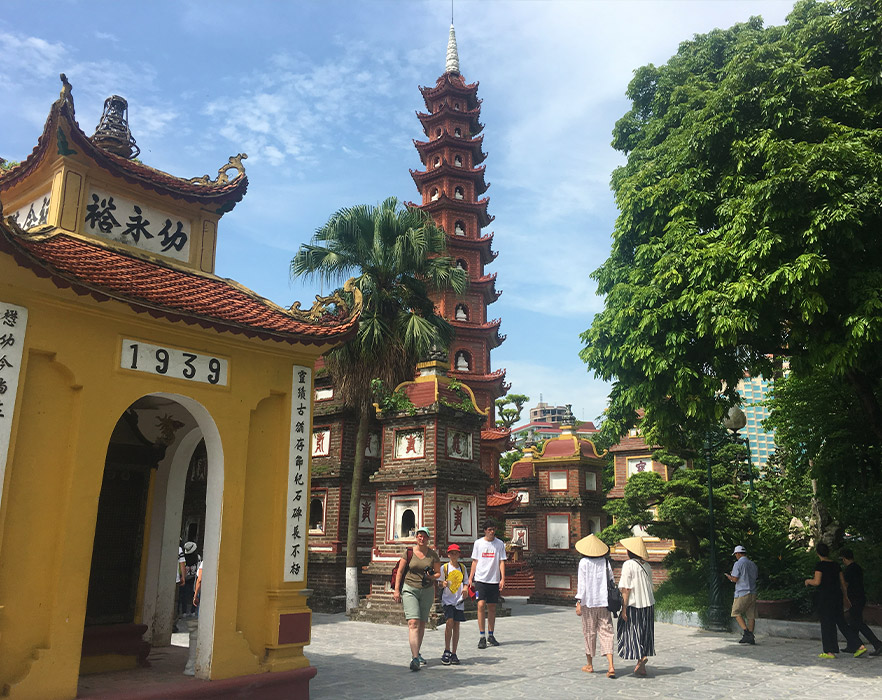 There are loads of optional activities such as temple trips and walking tours, which I would fully encourage you to participate in as the guides are very informative and the sights you will see are beautiful. At the end of the week there's also a karaoke party where you'll have chance to say goodbye to people who are placed in different locations to you. The next day you'll travel by bus or plane – depending on your location – to your new city. Once you're there orientation starts all over again and you'll start to explore your new city! For me, it was Haiphong, a city just 2 hours away from Hanoi and Ha Long – ideal for weekends off when you can travel to your heart's content!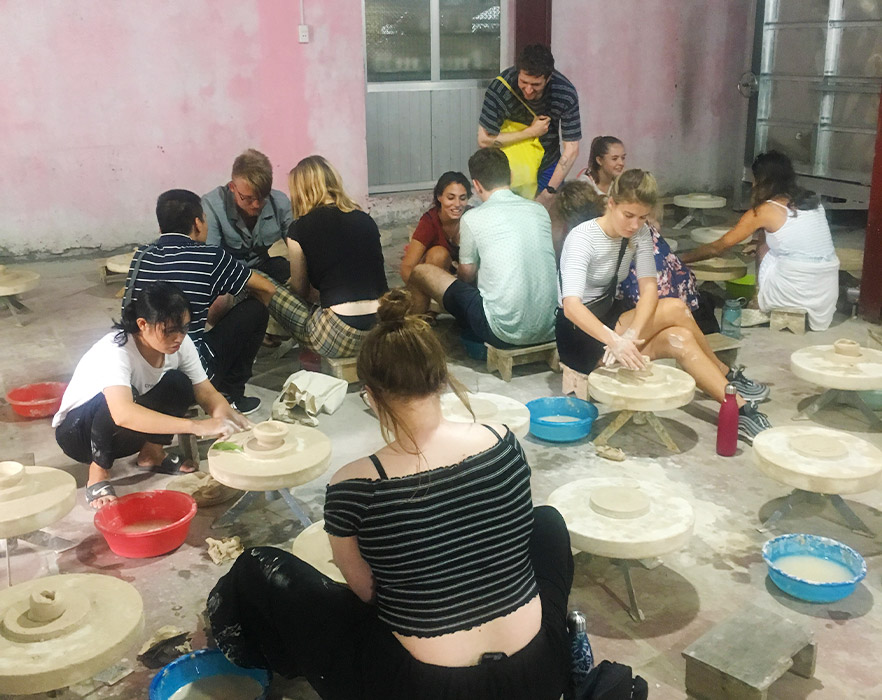 I have just finished my first week of training here with DTLC in which we attended many informative presentations, were given teaching materials, practiced lesson planning and practiced demonstration lessons on one another. I begin teaching next week and I am so excited to get started, especially after seeing all the adorable primary students!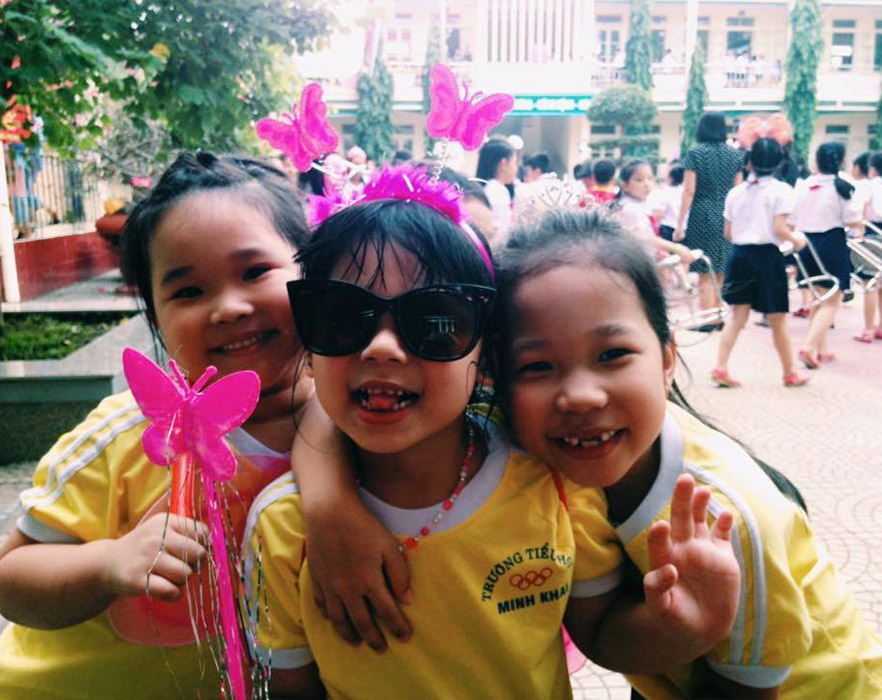 Overall, my experience moving to Vietnam has been a good one. It's been very overwhelming with times as culture shock and jet lag play a large role in how you're feeling for the first few weeks but once you get past these differences and you adjust to this way of life, you can finally start to appreciate Vietnam for the gem it truly is!