How does the idea of trekking through dramatic scenery, rafting down white-water rapids or staring in awe at a 6000m high volcano strike you? Or perhaps buzzing markets and beautiful Spanish architecture tempt you more?
One of the many things we love about teaching English in Ecuador is that you don't need to choose. This is one time when you really can do it all!
Just in case you are struggling to know where to start, we've pulled together our top five reasons to visit Ecuador (we're nice like that!)
Be captivated by Quito's bustling Old Town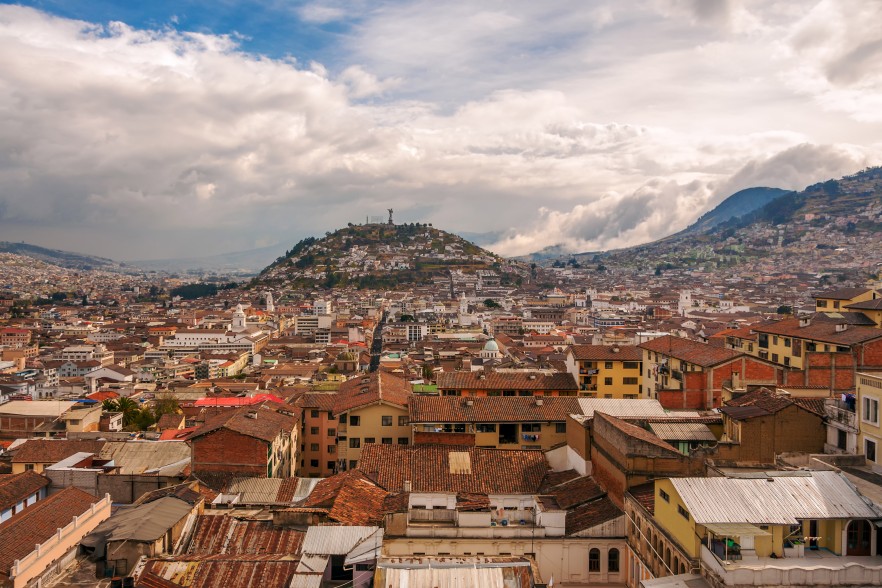 We reckon Quito quite simply is the most beautiful city in the whole of South America. Think stunning churches, beautiful plazas and fascinating museums all surrounded by spectacular mist-covered peaks. Wow!
And that's not all. Quito's Old Town is also filled with scrumptious eateries, friendly people, affordable accommodation and a vibrant night life. Should we go on?
As you've probably worked out, we think Quito is a fantastic place to start your TEFL adventure. In fact, the only downside is how hard it is to leave. We won't be fooled by your story of staying longer to perfect your Spanish at the local classes. But don't worry – falling in love with this fabulous city happens to us all.
Go penguin spotting on the Galapagos Islands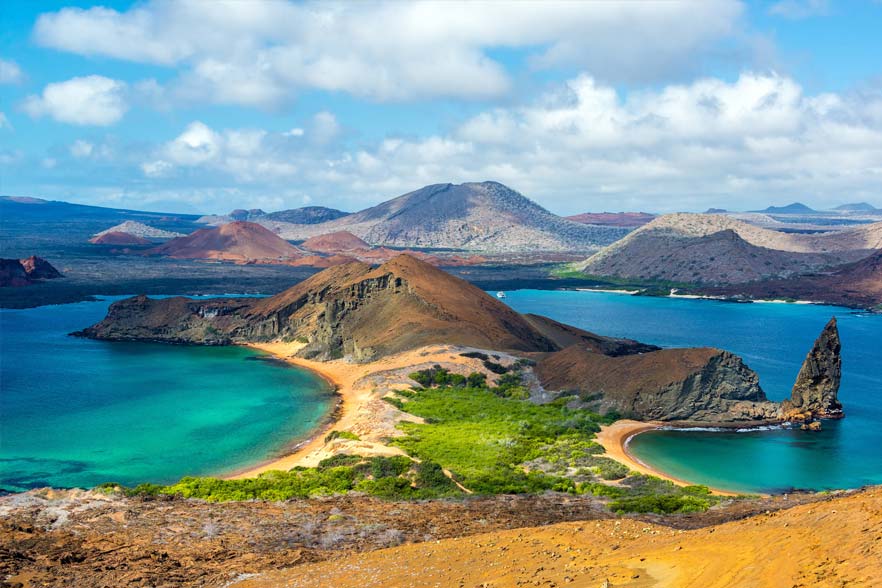 If you've ever dreamt of lounging around with sea lions or coming face-to-face with a giant tortoise, the Galapagos Islands is the place to do it. Even if your fantasies are rather different (we won't ask!), this is one part of the world that you must visit.
On these amazing islands you can spot the only penguin species that lives in the topics, the huge 2.4m wingspan of the waved albatross and the unmistakable pinkness of the Galapagos flamingo. And that's just for starters.
It's almost impossible to do justice to the utopian wildlife paradise that is the Galapagos Islands. This truly is a spectacle on a different level (ask UNESCO if you don't believe us). If you have even the vaguest interest in nature, the Galapagos Islands just has to be on your bucket list.
Haggle for a poncho at Otavalo Market
You never can have too many ponchos. Well, ok how about a rug? Or a beautiful piece of tagua nut jewellery? Surely you can't go on in life without that.
The energetic chaos of the Saturday markets in Otavalo are the perfect place to pick up any of these treats. And how better to fill your weekend (and your backpack) than to bargain hunt across the stalls with the sounds of Andean pipe music floating in your ears?
Even if you're not in a buying mood (what do you mean you don't want a skinned calf's head!?) the weekly crafts and animal markets are worth visiting for the sounds, smells and atmosphere alone.
Step back in time to Ingapirca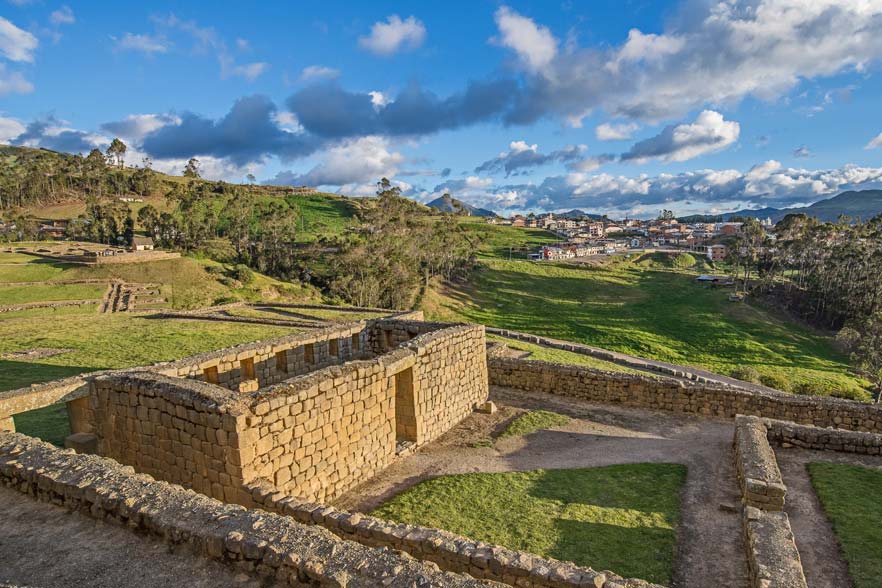 However much you hear about Machu Picchu, the Inca trail most certainly was not confined to Peru. And Ingapirca is an intriguing reminder of Ecuador's place in the Inca Empire.
Whilst Ingapirca is smaller than Machu Picchu, it certainly beats its more famous neighbour hands down for opportunities to explore remnants of the fascinating Inca civilisation without banging into a tour party around every corner.
Think ruins rather than massive structures – but complete with wineries, a moonlight calendar, ceremonial baths and a castle. The enthralling remains of this sun temple offer an unforgettable insight into the mind-blowing sophistication of the Incas. And that's definitely not something you can get just anywhere!
If you've got the time, it's worth trekking the 40km from Achupallas to Ingapirca – a wonderful route that includes parts of the original royal road that linked Cuzco with Quito and beyond. Or you can opt for the more mundane alternative and take a bus from Cuenca. We'll let you off – just as long as you go!
Fish for piranhas in the Amazon
If you are of a nervous disposition, we can't guarantee your Amazon experience will be relaxing. But it will be thrilling.
Just think how amazing it will feel to tell your grandchildren (well, ok, maybe just your friends back home for now) that you paddled a canoe down the Amazon. And how brilliant to drop into conversation that you spotted a sloth and a howler monkey as you trekked through the rainforest.
In fact, just mentioning that you drifted off to sleep in your jungle hammock listening to the gentle lullabies of (possibly huge) passing insects will probably catch their attention. Oh yes, and you really can't miss out on fishing for those piranhas now, can you?
We can't say your talk of the Amazon won't make your loved ones jealous. But it certainly beats a tale of shopping for jeans at the weekend!
And that's not all …
We found picking a top five for Ecuador was almost impossible (but we did it, just to help you out. As we said, we're nice like that).
But all that strain of narrowing it down meant we had to leave out other amazing experiences.
We couldn't include exploring the mystical cloud forests of Parque Nacional Podocarpus, marvelling at humpback whales in Puerto Lopez, hiking through the breath-taking scenery of Cotpaxi, the thrill of white water rafting at Tena or feeling overawed by the super-high volcanic peaks of Volcan Chimborazo (vying with Mount Everest for the title of tallest mountain on earth don't you know. It all depends where you measure from apparently – but that's another story).
We haven't even mentioned the country's fantastic fiestas – or touched on the unique experience of teaching English Ecuador style.
Hmm. Maybe we should have gone for a top ten. Definitely next time…