You've spent hours poring over the jobs pages and finally decided where to start teaching English abroad. Now you can't wait to start your new life as a TEFL teacher. There is just one thing standing in between you and the most amazing travel experience of your life. A long, long flight.
It has to be done (well, unless you fancy a six month overland adventure, that is). Here are our tips on how to survive a long haul flight.
Space matters
Feeling cramped for a couple of hours is ok. Not being able to stretch out your legs for 12 hours or more is a rather different matter. On a long haul flight, legroom, width of seats, toilet facilities and inboard entertainment will all start to feel very important.
If you are sadly lacking in fairy godmothers ready to grant you an upgrade to business class, try these tips to find a bit of extra space on board.
Choose a good airline. Use the handy comparison chart on Seat Guru to pick a carrier with wider seats and good on-board entertainment.
Get the best seat on the plane by checking out the reviews on Airline Quality. This is one time when it really is worth paying to pick your seat. Or at least to avoid the horrors of the baby section or aisles by the toilets.
Fly off peak. Avoid weekends, Mondays and school holidays and you'll stand a good chance of finding your aeroplane has a few empty seats which you can bag as soon as the plane takes off. Not to mention a cheaper ticket to start off with. Pretty good all round, we say.
Beat the jet lag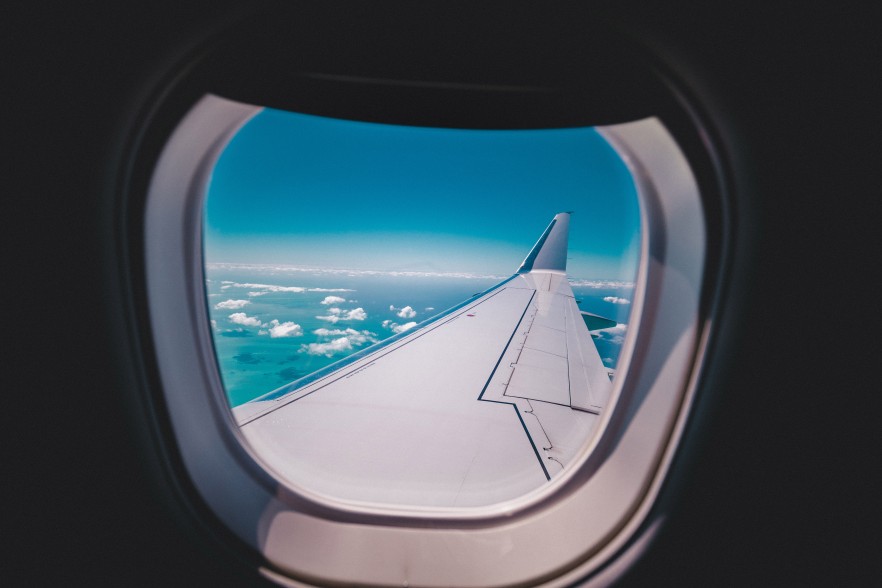 We don't have a magic wand to let you off jet lag altogether (where is that fairy godmother hiding?). But we can pass on our hard-earned advice for reducing jet lag as much as possible.
 Stopover for a couple of days. We are fans of stopovers. You break the journey into manageable chunks. You get time to adjust to jet lag. Oh, and you have visited a whole new country before you've even started to teach English abroad. What more can we say? Do it!
 Travel by day. If you have the choice, always go for a day flight. Arrive late afternoon / early evening and then have a really long first night's sleep. It's amazing how much better you will feel.  Don't think about it as missing out on a day so much as being able to make the most of your time when you get there.
 Change the time. Set your watch (or phone) to the time in your destination country as soon as you take off. We don't know how it works, but somehow your brain and body are tricked into adjusting faster. It's as close to that magic wand as we can get.
Arrive healthy
Ok, so we know you are off on the trip of a lifetime. And you are feeling a little nervous as well as a lot excited. And we realise that drinks are usually free on long haul flights, which is pretty tempting. But…
 Stay hydrated. Aircraft cabins tend to be very dry places. A simple way to arrive feeling healthy is to drink lots and lots of water – and to pack (and use!) a small tub of moisturiser to keep your skin hydrated on the flight. Oh, and to stay off the alcohol. Well, ok then, maybe just a glass of wine with your meal. To help you sleep, of course…
Control your comfort. However light you want to travel, we reckon it's always worth squeezing in earphones, an eye-mask, a blow-up pillow or neck cushion, a small selection of toiletries and your own supply of snacks and drinks. That way you can eat, drink and sleep (and clean your teeth) whenever you fancy it.
Keep your blood circulating. Move around as much as you can. Walk down to the trolley at the end of the plane to get that drink (water, obviously!) rather than waiting for it to come to you.  Actually try out those weird-looking stretches they put in the back of the airline magazines. And, if you are really feeling stylish, wear a pair of flight socks. You know you want to!
Make yourself comfortable. Wear several loose layers so you can adjust for the random blasts of air conditioning. If you are wearing your clunky walking boots to save on your hold luggage allowance (a good tip, by the way) bring along some cosy socks to change into for the flight.
It's not about looking good. It's about feeling it!
Have some me time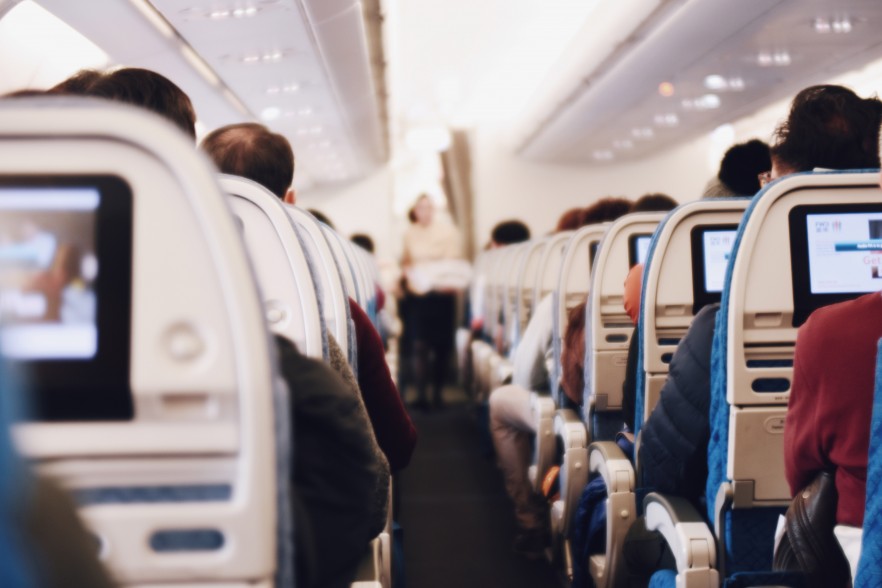 You are about to be thrown headfirst into a whirlwind of adventure (and chances are you were pretty busy packing and saying your goodbyes before you left).
Look on this as a day of your life to relax. Bring along that book you really want to read. Snuggle back and watch those rom-coms you've been missing. Look through your guidebook and get excited about your new home. Prepare for your first TEFL lesson. You could even start to make new friends by chatting to the people next to you. Or just put on your earphones and listen to music.
Whatever you do, this is your time. Make the most of it!