Many of our TEFLers dream of carving out a teaching career in South America, but with so few jobs advertised online, it can be difficult to know where to begin: leaving TEFLers to question how they go about finding work in South America. We caught up with i-to-i graduate Michael, who is currently TEFLing in Buenos Aires, to find out how he ended up there!
Hi Michael! First off, tell us a little bit about yourself.
I was born and raised in Zimbabwe (Rhodesia) and lived there for many years, after which I decided to travel to Europe. After 2 years travelling around Europe, I went back to South Africa, got married, had two wonderful sons (one now married, living in Cape Town, my younger son lives in Canada). Whilst my business background is one of Marketing and Sales, from the day I left school I had this yearning to teach others. To impart knowledge to those that really want it. Right now I have a captive audience and for me it's so self-rewarding to see people succeed.
What made you decide to TEFL in South America?
When I eventually left South Africa, having got divorced, I went to live in the Caribbean for 10 years.  I also travelled to the USA and Mexico frequently. I got to know and really enjoy the Latin Culture, plus I wanted to learn how to speak Spanish. I have a very good friend from Buenos Aires and decided to have a look. I loved it from day one.
How did you go about securing your first TEFL job?
Last year I sent out a whole lot of emails to different institutions.  I got very little response, but one institute replied and offered me work on the strength of my i-to-i certificate. They gave me a lot of work throughout the year and I survived, I earned enough to pay the rent, transportation, laundry, gym and buy food, plus at the end of the year I had plenty left over to start me off for 2015.
This year I decided to do the groundwork. I got onto Craigslist and sent out a lot of emails. Once again, the response was not overwhelming but I did get several positive responses and over and above my existing job, I have now managed to fill up the gaps. Two other institutes have given me plenty of work and provided I work hard I'll probably be able to triple my income. I'm extremely happy. Right now I love this part of the world – and teaching English, of course!
What's the best thing about teaching English in Argentina?
Buenos Aires is rich in culture and history. I find the people I have met to be absolutely fantastic. Wonderful warm people, and what about the TANGO?!?!  There is so much to do and see in the city, but there are also some great places outside of Buenos Aires too.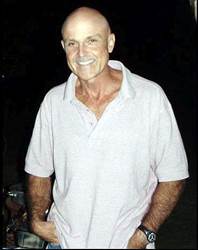 Any other words of advice for someone hoping to find work in Argentina?
The important thing I think, is that one has to actually be in the city or the country to get the work. Institutions and private individuals want to physically meet up with you, chat with you and even get to know you.
There is so much demand for English here, it's a huge city and I can recommend Buenos Aires to anybody wanting to start here. I'm so glad that I took the trouble to complete the i-to-i (140 hour) course.