When I first started teaching English online, I didn't realise how flexible it could be. Currently I am teaching from my home in the UK, but I have the freedom to travel where I want to work.
I love the flexibility of being able to make my own schedule and being able to work wherever I like. One thing that I have been able to do while teaching English online is visit friends and family abroad without having to worry about holiday requests and not being able to work! Working from someone's spare bed isn't the most ideal office and isn't the most comfortable, but it's worth it to travel more! I never know what to expect from each new location so here are a few tips that you may find useful if you are interested in teaching on the move.
Props
When you're teaching on the move it's not always easy to carry props around with you. The props that I 've found the most useful are flash cards which are cheap, simple and easy to make and take up little to no room in your bag. From a craft shop you can buy a pack of craft sticks and card paper, for me it cost around £3 to get a pack of 50 sticks and card paper. I then printed off the design and stuck it to the card and attached a stick.
When teaching children, I find a puppet or some sort of toy really useful so if you can fit a small puppet or a teddy bear in your bag that will help. You can also use realia (mugs, plates, books etc) from your accommodation if it's appropriate for the lesson!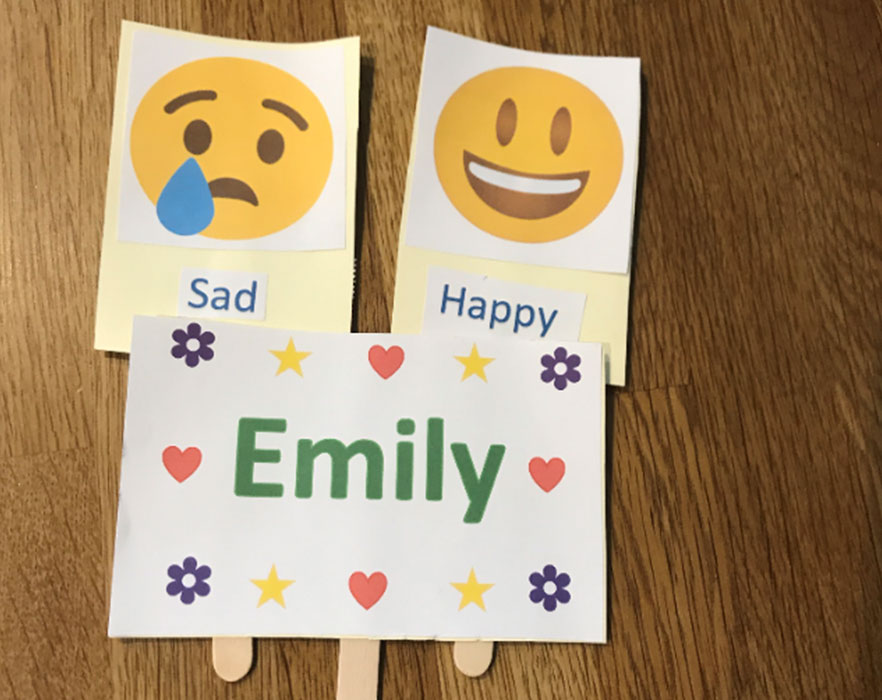 Background
Each online teaching company has different requirements for backgrounds. Luckily, with the companies I work for I just need to have the company logo on show. However, to make it a more engaging experience for the learners I prefer to add more fun things. When I'm working at home, I have a world map on display but when I travel, I take print outs that I can stick to the wall, such as a print outs of animals. This is very lightweight, so it is easy to carry it doesn't take up much space. Remember to bring Blu Tac or tape!
Equipment
To teach online you'll need to have a good computer (or tablet depending on the company). Currently I use a MacBook Air (which I bought four years ago and is still going strong!!). My laptop is really light weight so ideal for being on the move. I bought a cheap headset from Amazon for about £15 which has done me well so far. It's also essential to have a good internet speed, however sometimes you can't rely on technology, so it's always important to have backup internet. For example, hotspot from your phone if the Internet is not working in your accommodation. A good webcam is also required, I'm lucky my computer has a good built in webcam. On a few occasions I have found that my laptop is not at a good height, so I have had to makeshift a 'desk' on the bed using books and board games found around the host's property.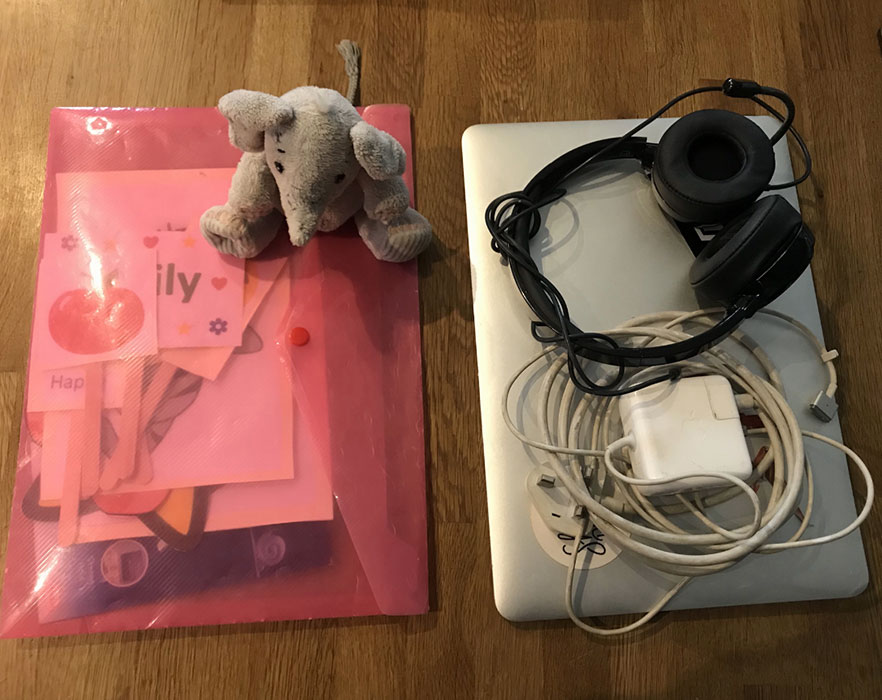 From teaching online in different locations, I have learnt to use what I have around me, as well as making lightweight effective props to carry around with me. Each location there is bound to be a new challenge but it's good to be as prepared as you can be, this will help you to deliver a more effective class online whilst on the move. Happy TEFLing!