A is for Accreditation
When choosing your TEFL course it's super important to check for accreditation. There are loads of courses out there aren't accredited or don't have the right accreditation. The best TEFL courses will be accredited by a government body, just like all of our courses! If the course you choose isn't accredited, it might not be accepted worldwide, so you might be wasting your time.
B is for Be your own boss
One of the best things about teaching English online is the freedom it gives you! You can choose your own hours, set your own rates, pick your own students and truly be your own boss – sounds dreamy!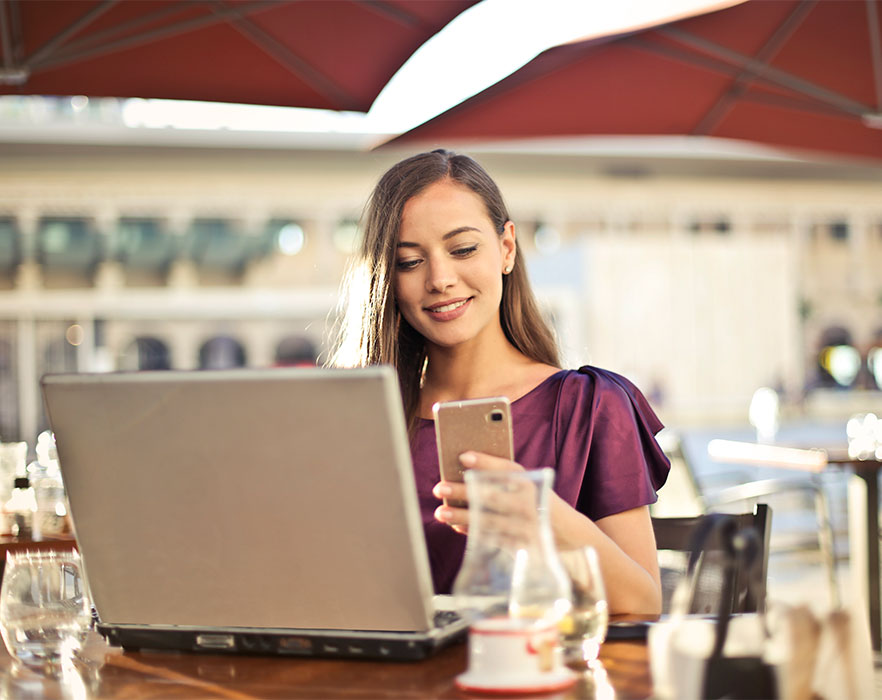 C is for Costs
Unlike teaching English abroad, there are hardly any costs associated with setting up to teach English online – yay! All you need is a PC or laptop, a webcam (that's usually built into your laptop), a headset and a stable internet connection – easy! Once you get started, you might want to look into getting props for your lessons such as a whiteboard and flash cards, but these are super affordable and not essential to your lessons.
D is for DELTA-qualified tutors
All of the feedback and support you get during your TEFL course with us comes from DELTA-qualified tutors. DELTA stands for Diploma in Teaching English to Speakers of Other Languages, so you know your tutors are fully qualified to give you the best advice possible.
E is for Equipment
To teach English online you'll need to have some equipment. You need to be able to see and hear your students and they need to be able to see and hear you too. All you need to get started is a PC or Laptop, webcam, headset and a solid internet connection. Chances are you already have all the equipment you need, so you can start teaching online straight away!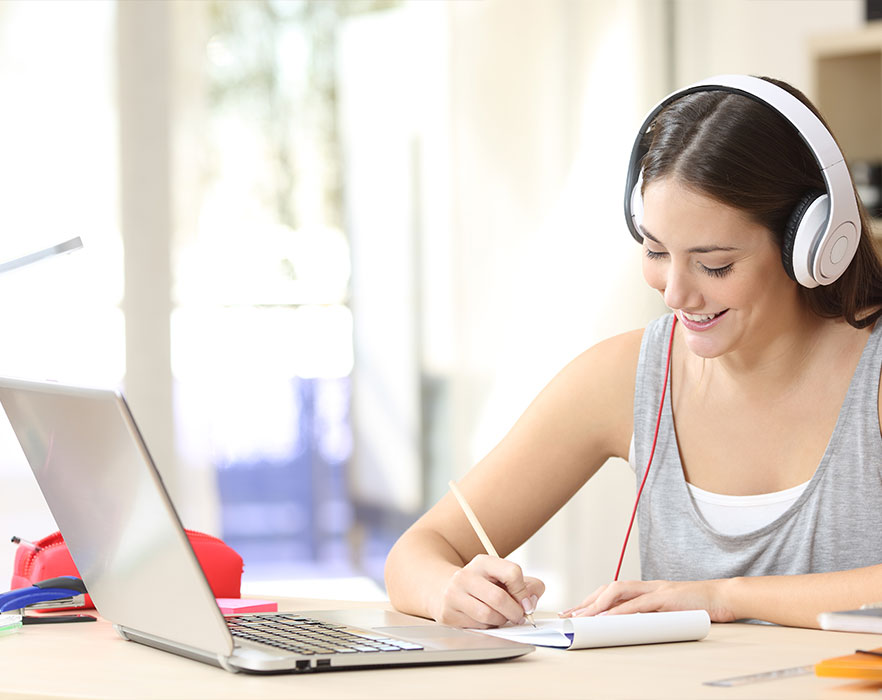 F is for Freelance
When choosing to teach English online, you have two options: to freelance or not to freelance. Online tutors can either be their own boss, decide their own hours, set their own rates and find their own students. Or, you can apply to work for an online agency, who'll do all the hard work for you. The only downside of agency work is, they'll set your hours and your rates of pay for you so it's not as flexible. But your decision's never set in stone, so if you decide you want to freelance, you can always change your mind and work for an agency instead – and vice versa.
G is for Goals
Setting goals is super important, not just for teaching English online, but for life in general. Think about why you want to teach English online, what you want to gain from it and where you want to end up. If you're teaching online just to earn a bit of extra money during studies or to fund your travels, you might not need to put as much work in as someone who wants to teach English online as a full-time career. Figuring out what your goals are can help you decide the best path to take.
H is for How to get qualified
One of the most confusing parts of teaching English online is the initial getting qualified. With so many different TEFL providers and courses out there, it can seem a little overwhelming at first – but it doesn't need to be! We'd recommend taking a TEFL course that includes specialist training in teaching online. Not only will it boost your CV, but you'll also gain valuable skills and knowledge that'll help you later on!

I is for Information
Information is key! When you're completing your TEFL course, you'll be given so much helpful information that will help you throughout your TEFL career. But there's also lots of additional information readily available online that you can use as part of your online lessons. Download our teaching online guide to learn more.
J is for Job
That all-important job! Teaching English online gives you so many different job options. You can opt to freelance and work completely for yourself or you can work for an agency who will find students for you. If you want to freelance you'll need to find your own students which can be tricky at first, but once you have one or two students under your belt, word-of -mouth will spread and you'll easily be able to gain more.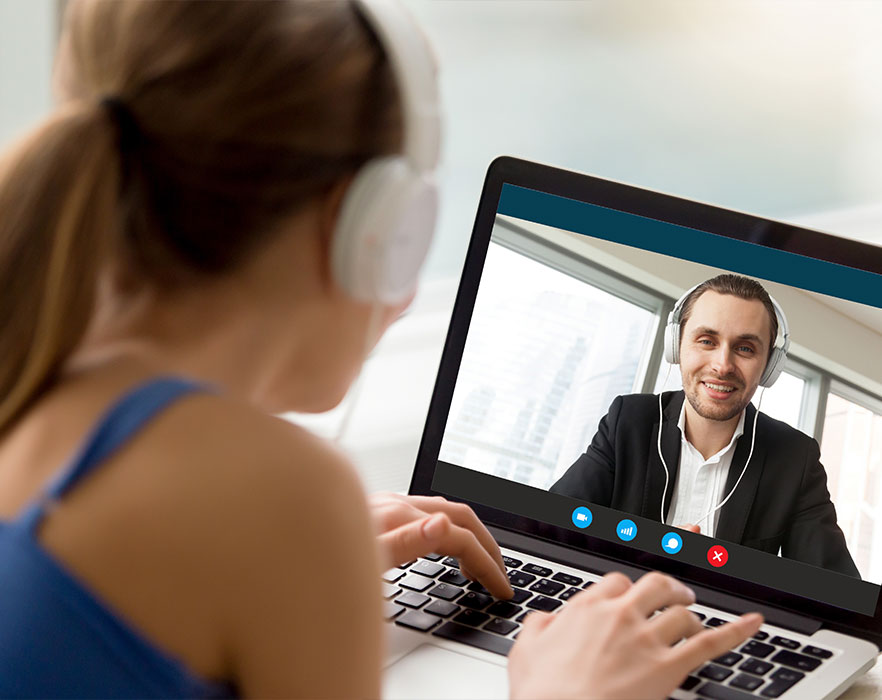 K is for Keep going
Regardless of how hard it might get, whether that's throughout your TEFL course or during online lessons, you started this for a reason – keep going! If you get stuck throughout your TEFL course, our DELTA-qualified tutors are more than happy to help with any problems, just drop your tutor an email and they'll get back to you as soon as possible. Need an answer sooner? You can get in touch with our in-house tutors via phone too!
L is for Learning styles
Visual, auditory or kinaesthetic? Your students will all have different ways of learning and you'll need to pick up on this to tailor your lessons to suit each individual learner. Visual learners will generally be quieter and may struggle to take in information that you say to them, but they'll really love flash cards, whiteboards and written work. Auditory learners are the complete opposite; they'll struggle with any written instructions but will be able to take in all of the information you verbally give to them – these can be some of the easiest students when teaching English online. Kinaesthetic learners can be a little harder to teach online, they like to do things rather than read or hear about them. Role plays can be really good for Kinaesthetic learners.
M is for Microphone
It's a great idea to invest in a good microphone or a high-quality headset when teaching English online. It's essential that your students can hear you clearly when you're talking to them. Don't waste time trying to use the built-in microphone in your laptop, there'll be too much background noise and your students might end up learning how to say words completely wrong because of interference.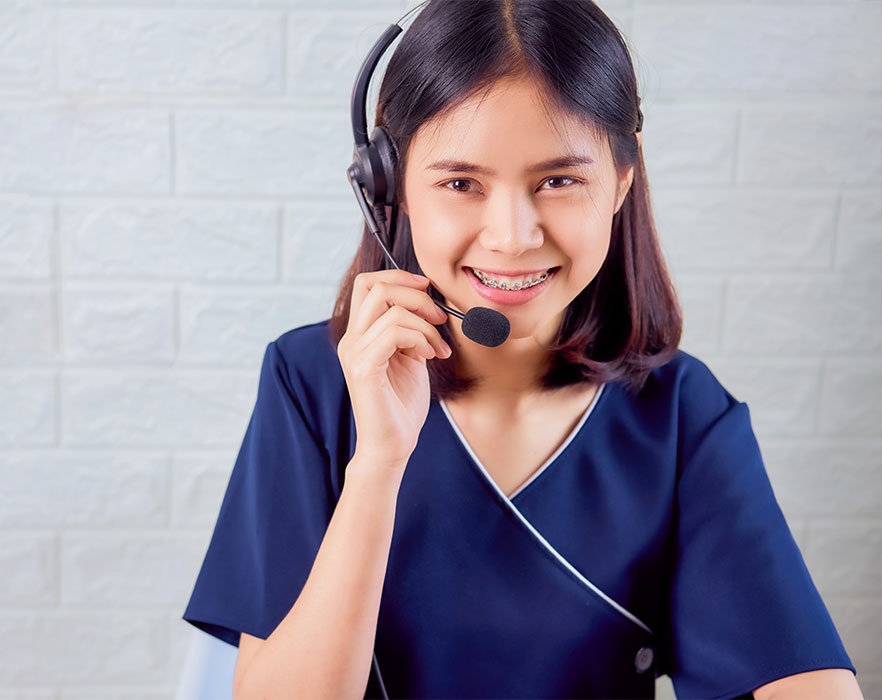 N is for Native-speaker
One of the biggest TEFL myths is "you must be a native English speaker to teach English". This is wrong! As long as you're fluent in English, you can complete a TEFL course and be an amazing TEFL teacher. In fact, if you can speak another language as well as English, you have additional skills to give! Lots of Chinese students are interested in learning languages other than English too, so you might be able to set yourself apart from the crowd just by being able to speak another language – winner!
O is for Organised
Organisation is key! If you have multiple students at one time, it's super important to make sure you're organised otherwise you might get confused about where each of your students is up to in their learning. There are a number of different pieces of software you can use to track your students and keep all information in one place. But if you're more of a pen-to-paper type of person, it's a great idea to keep an organised diary with up-to-date notes.
P is for Payment
If you've opted to work as a freelance online English tutor, you'll need to arrange for payments to be made to you from your students. The most common way to do this is through PayPal as you have additional protection. PayPal is free, easy to set up and absolutely anyone can use it!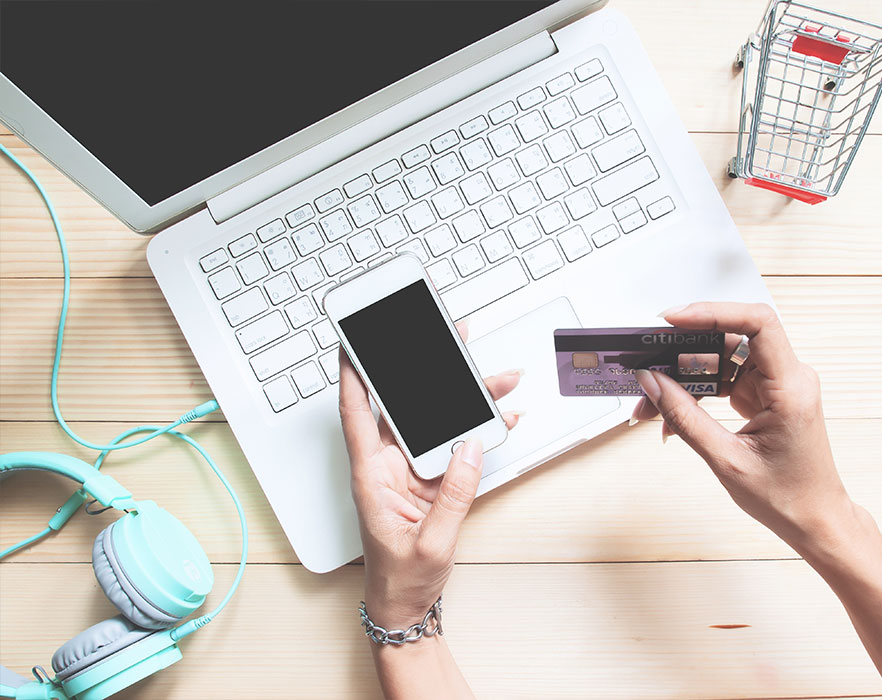 Q is for Qualification
Without a TEFL qualification, you won't be able to find any teaching English online jobs. Teaching English as a foreign language requires additional skills that you might not already have even if you're a native-English speaker and have teaching experience. If you want to become the best online TEFL tutor, we'd suggest opting for a TEFL course that includes training in teaching English online such as our Level 5 300-hour Diploma.
R is for Rules
Setting rules for your classes is an easy way to keep control and order. It's a great idea to write out a set of rules that you will use for all of your classes and inform your students of them on the first lesson they have with you. Some simple rules could include: be on time for your lesson, come prepared with supplies and homework, listen to your teacher and follow directions, be polite or respect other students (if you're teaching more than one student at a time).
S is for Software
To teach English online, there are certain pieces of software that you will need. Firstly, you'll need video conferencing software such as Skype and Zoom. You might also want to think about document sharing software such as Google Docs to make it easy to share documents with your students. Other useful software includes: Skitch which offers whiteboards that you and your students can use during your lessons, Calendly that can be used to schedule your classes and help you keep track of who you're teaching and when and Insightly where you can record customer records.
T is for TEFL
TEFL = Teaching English as a Foreign Language. Without an accredited TEFL qualification, you won't be able to find any jobs teaching English online, or anywhere in the world. There are lots of TEFL course providers out there, so it's important you do your research to find the best one for you. The best TEFL course providers will be regulated by a governing body, have courses that are recognised globally and offer you support from qualified tutors, just like us! You can check out all of our TEFL courses here.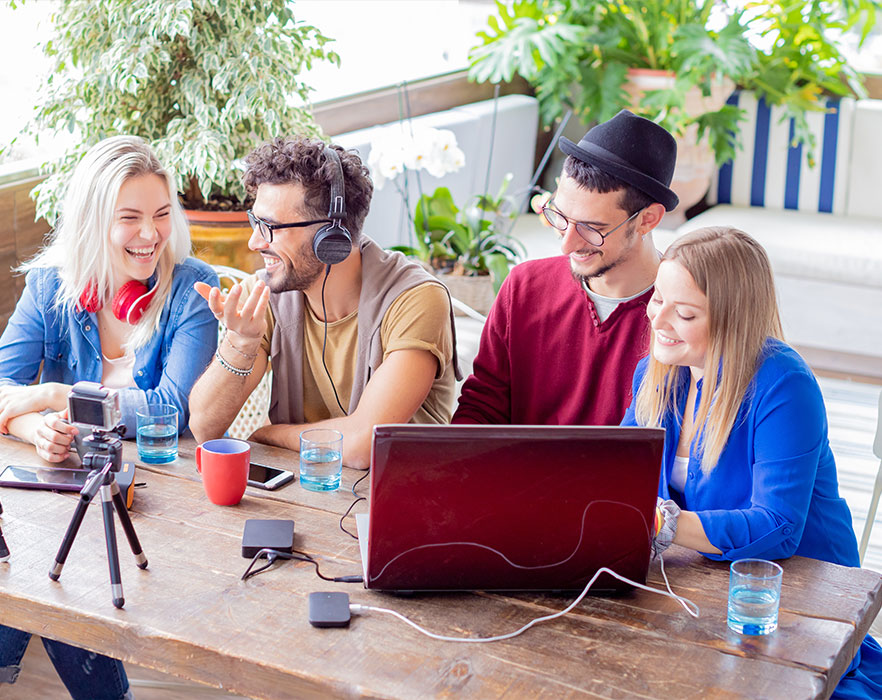 U is for UK Government-regulated
All of our TEFL courses are regulated by the UK Government. This means that our courses have undergone external monitoring to ensure they all meet the highest standards, so you know you're in safe hands with us!
V is for Verification
When you apply for TEFL jobs with an agency or an online teaching company, the company may ask you to verify your TEFL certificate. Our verification process is super simple, your TEFL employer can verify your certificate online here: https://www.i-to-i.com/courses/certificateverification/ or externally here: https://ark-gatehouseawards.org/certificate_verification.
W is for Work anywhere in the world
The great thing about teaching English online is you can work absolutely anywhere in the world! So, if you just want to have a more flexible job but still earn a full-time income, you can teach English online from the comfort of your own home. But if you want to earn money whilst you're travelling, you can also do that. You just need to make sure you take all of your equipment with you and have a strong internet connection in the places you're going to teach online.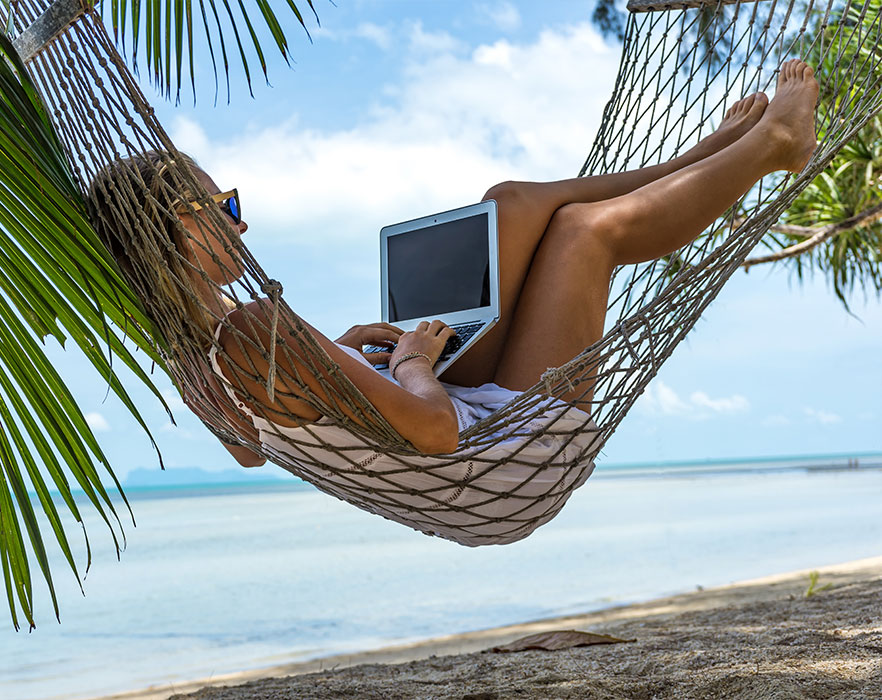 Y is for Yes you can do it!
Anyone can teach English online! Unlike teaching English abroad, you don't need a passport from a certain country or a degree. Just get yourself TEFL qualified and you're ready to go!
Z is for Zero uncertainty
Never doubt yourself! You've got this! You've completed your TEFL training, you know everything you need to know about the English language and how to teach it. Even if you're going into your first ever online lesson, stay confident. You know you can do this!