Shhh – we're going to let you into a big secret. There is a way you can teach English without even leaving your home – whether that's a beach hut in Phuket, a skyscraper in Shanghai or a bedsit in Birmingham. It's called teaching English online – and it's one of the fastest growing areas of the TEFL industry.
Want to give it a go? Read on to find out more…
Which qualifications will I need?
If you're a fluent English speaker with a recognised TEFL qualification then you've got all you need to teach English online. Yippee! However, we'd also recommend taking a specialist module in teaching English online to make sure you're super-prepared and confident. If you have a bachelor's degree and/or previous teaching experience on top of that then you'll be in demand!
Do I need lots of expensive equipment?
Great news – you can create your very own virtual TEFL classroom without spending thousands of pounds. All you need is a PC (or laptop / tablet), a quiet, well-lit space, a headset with a microphone and a fast internet connection. Simple. If you're working for a language school, you'll normally link into their online teaching platform. Otherwise, you can download Skype for free and you're good to go.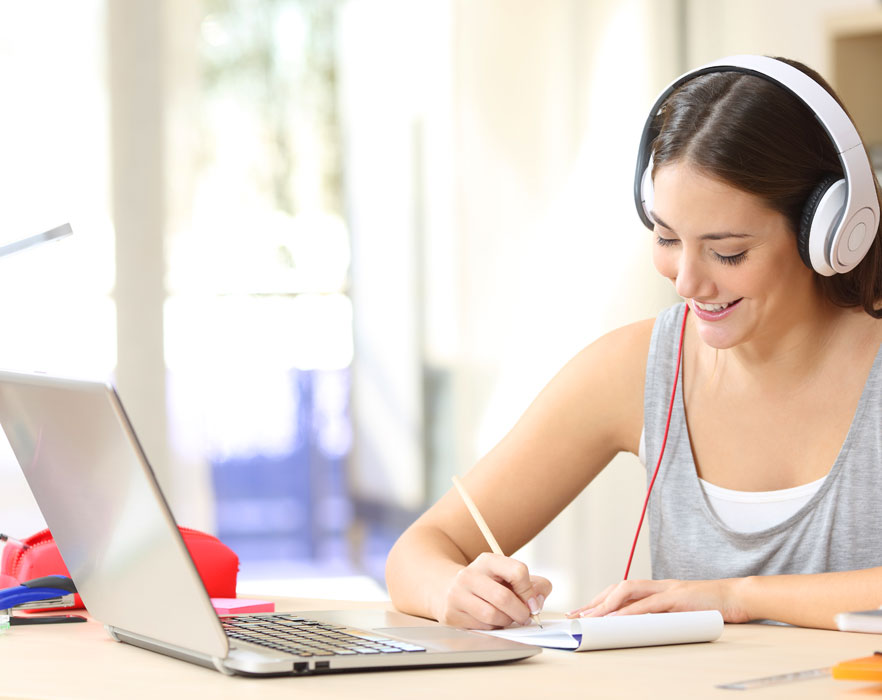 How can I find work teaching English online?
There are two main ways to find work teaching English online: set up your own freelance business or apply for a job at an online language school. Check out our article on the Best Places to Find Online TEFL Jobs and watch those offers come flying in!
Can I fit online teaching around the rest of my life?
Teaching English online is far more flexible than classroom-based TEFL. Different time zones mean that afternoon, evening and early morning work are all options – which can make it perfect as an add-on to a TEFL day job or to fit around other commitments like kids. Just remember that the more flexible you are, the more likely you are to be hired.
How can I get started?
You've ticked all the boxes and are ready to teach English online? Fantastic! Head over to our courses page to start your TEFL training today – or check out our other articles about Teaching English Online for more information and inspiration.