Your TEFL course will teach you how to create amazing lesson plans, fun-filled activities, and engaging content, but you might still feel a little nervous about teaching your first online English lesson – don't worry, that's completely normal! Having some top-quality online teaching resources to hand will help to ease those nerves. To get you started, we've put together our top 30 FREE resources for teaching English online. From apps and worksheets to virtual classrooms and document sharing – we've got you covered!
Apps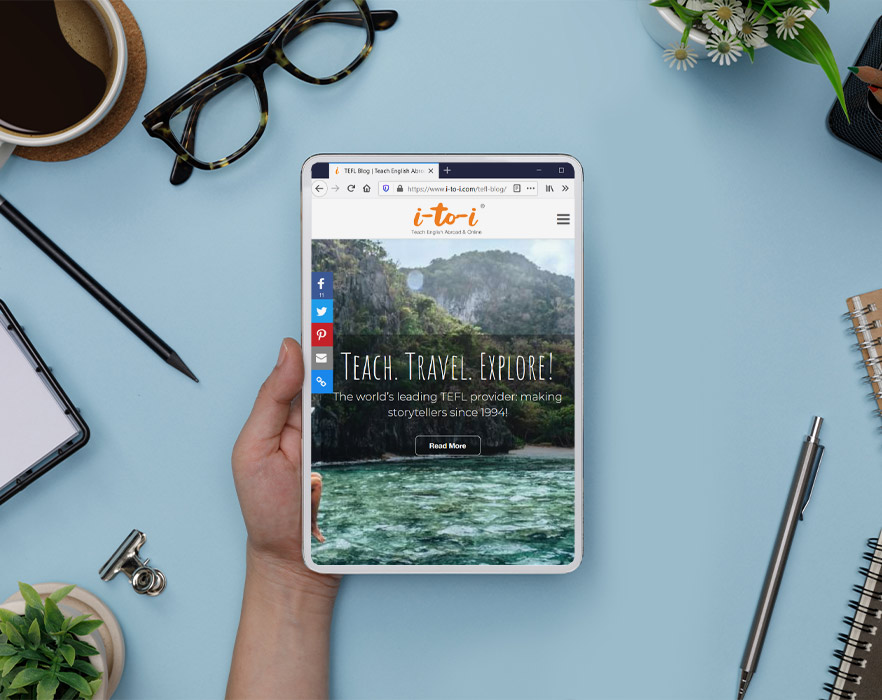 We're sure you've heard of Kahoot and you're already using it in your lessons but, if you're not, you definitely should be! Kahoot is a learning platform centred around games – great for keeping both adults and children engaged. You can create your own quizzes based on the curriculum you're teaching, and your students can play along using their smartphone or tablet. What's more, the basic plan is completely free – yes please!
Need help keeping yourself organised? Evernote can do that for you! Designed for note-taking, organising, task management, and archiving, Evernote allows you to keep track of everything across multiple devices. Their free version allows up to 60MB of new uploads per month and can be synced across 2 devices.
Educreations is an excellent tool for creating and sharing multimedia lessons with your students. Their free app allows you to record & share lessons, use basic whiteboard tools, and create and join classes. If you're working with adults, they can use the app within your lessons for presentations/projects, and if you're working with children, they'll love using the whiteboard feature to demonstrate their writing abilities or play games like Pictionary.
Socrative is an amazing tool for communicating with students and assessing their progress. You can interact directly with your students and the app provides tips for determining the best way to progress with each student, based on their ability and learning style – easy! Their free version allows you to easily create quizzes, polls, exit tickets and more, to use within your lessons. Pro-tip: start or end your lessons with a game or quiz to keep your students engaged and to help them learn/remember the topics you are about to teach/have just taught.
Are your students struggling with their vocabulary? Get them on Memrise! A great aid for vocabulary learning for all ages. Memrise uses flashcards, video clips, and memory techniques to help with language learning.
Vocab Victor is a super fun app for beginner to intermediate-level students. If you're looking for something different to flashcards, Vocab Victor is a great alternative! Their software allows students to play word games to learn vocabulary in a fun way.
We love the British Council, their website has heaps of useful tools for English teachers and they haven't stopped there! LearnEnglish Grammar is the British Council's Grammar app, that allows students to practice their English with thousands of free questions available. It's perfect for intermediate to advanced English learners.
Lesson plans
An absolute must for every TEFL teacher! British Council have been around as long as we can remember. Although they might not have as many free lessons plans as other websites, what they do offer is of the highest quality. Their lesson plans are a great place to start if you're new to teaching English online, as they've got all of the basics for beginners through to advanced learners.
An oldie, but a goldie – Busy Teacher has been around for a while! Their website boasts over 17,300 completely free, easy-to-use, printable or virtual worksheets for TEFL teachers. Whatever the level, topic, or age, you'll definitely find what you need here.
My ESL Corner offers TEFL worksheets, lesson plans, and games galore! They've got heaps of ideas that will get your students excited about learning and make lesson planning a doddle!
At first glance you might be put off The Internet TESL Journal, but what it lacks in fancy designs, it makes up for in amazing content! They've got lesson plans for all different levels, ages, topics, and types of English, from conversational English, to exam prep. They've also separated their lesson plans into different sections to make it easy to find exactly what you're looking for.
Much like The Internet TESL Journey, TEFLtastic isn't the most attractive website, but don't let that put you off! They offer over 2,000 free printable worksheets covering a wide variety of subjects and levels.

Worksheets/props
Pinterest is just one of many great free resources for teaching English online. You'll be able to find thousands of free lesson plans, worksheets, props, games, and more to use in your online English lessons, at the click of a button.
Tiny cards is an online system by Duolingo that allows teachers to create their own flashcards, or use the ones already provided. Flashcards are a great prop to use in your online lesson, as they can provide visual aids that will help your students learn.
Although the teaching props on Your ESL Journey are aimed at VIPKID teachers, that doesn't mean you can't incorporate them in your lessons. They've got heaps of free printable props for a variety of subjects that are great for young learners.
Teach Starter offers hundreds of free downloadable resources for you to use. From posters and worksheets, to classroom games and props, their resources will ensure your classroom is fun and engaging!
Virtual Classrooms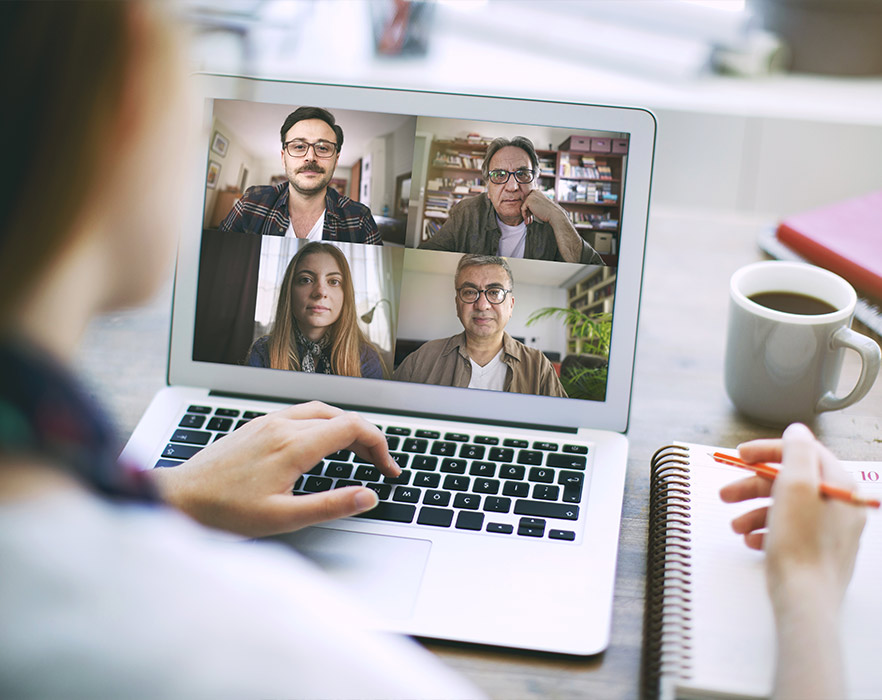 With Google Classroom you can easily share and grade the assignments you give to your students. Plus, their handy integration system means if you're already using other Google services, such as Docs, Drive and Calendar, everything will be synced together.
Edmodo is an all-round classroom management app. Their system allows you to share content, give real-time feedback, communicate with your students, and set assignments. Edmodo also has the additional benefit of allowing teachers to communicate with the parents of their students – super helpful if you're teaching young children. Plus, you can chat with other teachers and share resources – winner!
Interested in creating your own online courses for students to take? WizIQ is the one for you! As well as offering a virtual classroom, WizIQ also gives teachers the ability to create their own professional-looking online courses, that you can then market and sell – winner!
LearnCube offer a user-friendly virtual classroom with lots of useful features such as virtual whiteboards, video recording, and custom branding. You can also upload lesson materials and resources for your students too.
Video conferencing
Zoom offers a completely free version to absolutely everyone, and has a ton of useful features that you can use to enhance your online English classes. Their free version includes features such as video and audio calls, group calls (max 40 minutes), unlimited one-to-one calls, screen sharing, whiteboards, break-out rooms, and Zoom effects.
Skype is easily one of the biggest names when it comes to video conferencing software. However, even though it's a huge name, Skype has limited features on their free version. The upside? These 'limited' features are probably all you will need for teaching! Features include video calling to anyone who has a Skype account, instant messaging, and screen sharing.
Much like Zoom, Google Hangouts offers heaps of free features and all you need to sign up is a Gmail account – easy! They offer teachers the ability to host video calls, chat using the chat box, screen share, embed YouTube videos, virtual white boards, lesson recording, and Google effects.
Videos
If you're looking for videos to incorporate into your lessons, YouTube is probably the first place you'll think of, and for good reason! With hundreds of dedicated channels to learning and teaching English, you'll be able to find videos to suit all of your students' needs.
If trailing through YouTube seems like too much of an effort, ESL Brains allow you to quickly browse lesson plans based on topics and levels. They publish worksheets based around various videos, including many TED talks, that you can incorporate into your online lessons. Because of this, it's especially useful if you're teaching teenagers or adults.
Looking to bring some excitement and fun into your lessons? Look no further than ESLVideo.com. Their website takes engaging videos and creates quizzes, based on the content, for language learners – a great way to bring pop culture into your lessons!
engVID boasts over 1,500 videos, recorded by experienced TEFL teachers. You can send these to your students to use directly from the website, or you can source inspiration and tips from the videos.

Document sharing
Google Drive is a great free tool that allows you to upload and share documents with your students. Their free version offers a 15GB storage, with the option to buy more. You can also create Google Docs within your drive that are great for homework or group workbooks, as multiple people can edit at once.
Much like Google Drive, Dropbox offers teachers the ability to share photos, documents, and other files from any device, although they only offer 2GB for free.
Continuing on the theme… Wetransfer is like Google Drive and Dropbox, with the added benefit is that it's very simple and quick to use (you don't even need a login). The same rules as Dropbox apply though, as you can only transfer up to 2GB at a time for free, and an added challenge is that you need to make sure the person is going to download the files soon, as the download link times out after 7 days using the free option.
So what are you waiting for?! Get out there and make your teaching experience even easier with all these wonderful resources!
Still need to get TEFL qualified? No worries! Download a TEFL courses brochure or arrange a free call back with one of our TEFL experts, who will be happy to talk you through it. You can also find out your perfect course match in under 2 minutes! Just take our quick course matching quiz.
Looking for that perfect online TEFL role, so you can get started? Check out the LoveTEFL jobs board for some amazing online jobs to apply for.
Happy teaching!