When it comes to teaching English online, there aren't many things you need, but there are things that will make your life A LOT easier! There are a few basic items you'll need to get started, such as a computer or laptop with a built in webcam and stable internet connection. But to ensure you're getting the best online English teaching jobs and giving your students the best possible service, we'd suggest also having these really useful things:
1. A TEFL certification
First and foremost, if you want to teach English online, you're going to need a TEFL certification. A TEFL certification will give you all of the skills and qualifications you need to bag some of the best online English teaching jobs and be the best teacher possible. There are a couple of ways to get a TEFL certification, but the easiest and fastest way is by completing an online TEFL Course. If you want to ensure you're getting the best training, it's important to ensure your TEFL Course provider is accredited and your TEFL certification will be accepted and recognised worldwide, just like ours! To give yourself the best possible chance of securing a good online English teaching job in future, we'd suggest opting for a higher level TEFL Course that includes specialist training in teaching English online, such as our Level 5 300 Hour Diploma.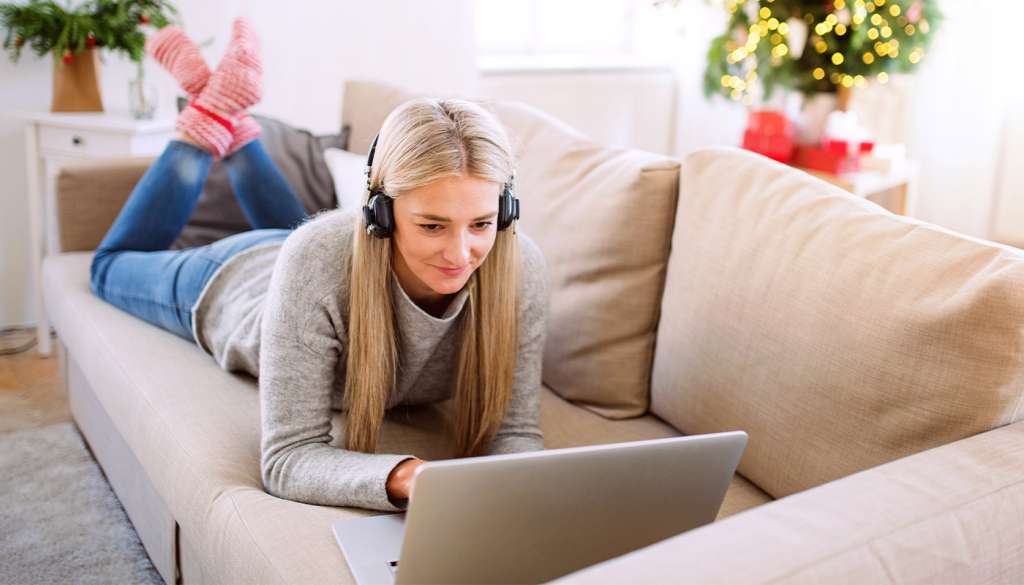 2. A headset
Although you can teach English online using just the audio and microphone in your laptop, PC or phone, we wouldn't recommend doing that long term. You might struggle to hear your students if there is any background noise and you want to make sure they can hear you properly, especially when it comes to pronunciation. You don't need to go all out and get a super expensive headset, just a basic one with a built-in microphone will be more than enough.
3. A good quality webcam
Much like a headset, most devices will have a built in camera, but these can often be super low quality and might make it hard for your students to see you or anything you might  need to show them. Investing in a good quality webcam will make your life so much easier and it'll be helpful if you're teaching children and you use a lot of props. Plus, it'll make you look super professional – winner!
4. Props
Props are so important when teaching English online, we cannot stress this enough! Whether you're teaching English online to children or adults, your props will come in super handy and will make teaching English so much easier. They'll help your students understand what you're talking about and will ensure you're keeping them engaged. If you're working with children it's a great idea to have colourful print-outs, flashcards, a toy/teddy, a reward system such as stars and a whiteboard. For adults, you might need to have print outs that relate to certain areas you're working on and a whiteboard where you can write out certain words or phrases.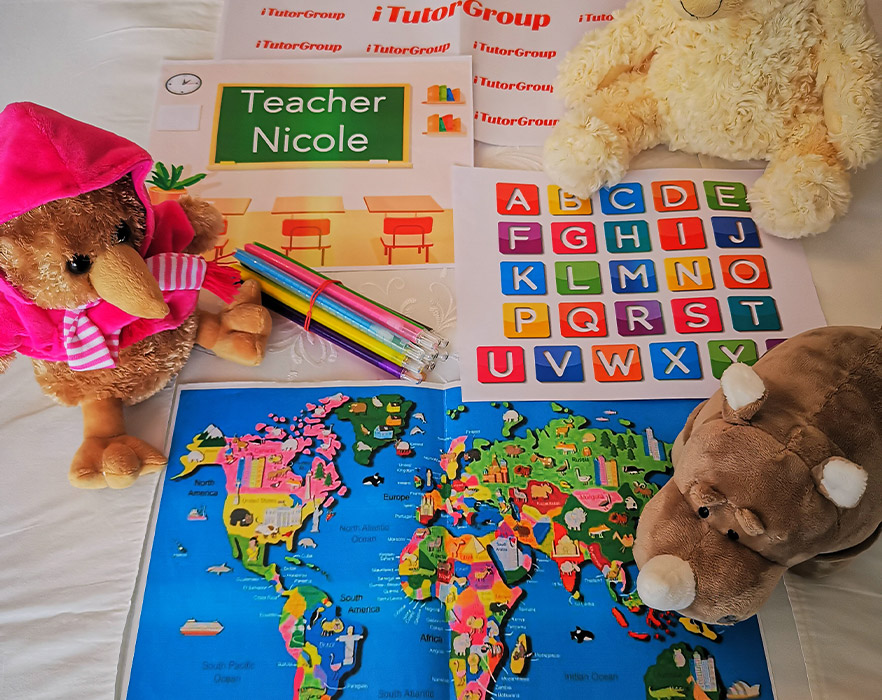 5. An attractive backdrop
When it comes to teaching English online, you're more than likely going to be doing it from home or whilst travelling, so you might not have the most professional-looking background. An easy solution to this is picking up a portable background or using posters on your walls. Not only will they make your set up look more professional, you can often use them in your lessons too. If you're teaching on the move, it's a great idea to have a background that can be easily packed up and moved with you such as a piece of decorative fabric or a sheet that you can pin props and images to.

Check out our online English teaching equipment page for more information, links and handy tips on things you'll need to teach English online.