You've landed in Spain. Wahoo! You can't wait to start your new TEFL job. But first, you've got a few days to explore Barcelona. So exciting!
Here's our little guide to the biggest things to do in this epic city…
Walk the streets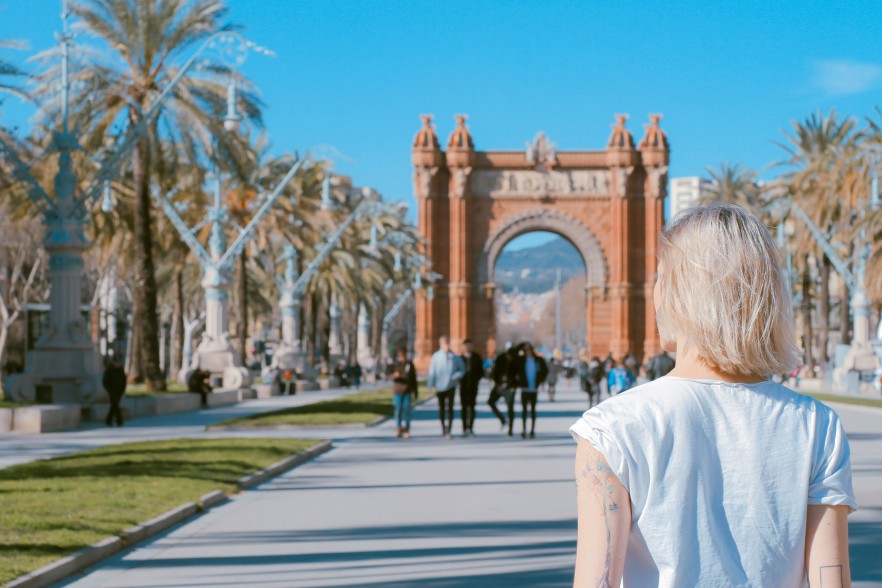 For us, it's hard to beat the experience of exploring a new city on foot – and Barcelona's climate and compact town centre make this a brilliant way to find your feet (sorry!).
We just love chancing upon the hidden side streets, unexpectedly scrumptious taco stalls, intriguing cafes and amazing beauty of the architecture.
Meet with Gaudi at Park Guell
Imagine turning a corner and coming face-to-face with the magical exuberance of Gaudi's wonderful art at the Park Guell.
We've been told that this magnificent fairy-tale like extravaganza was meant to emulate a city park. All we can say is that it's a little different from our local patch of green!
Be spiritually overawed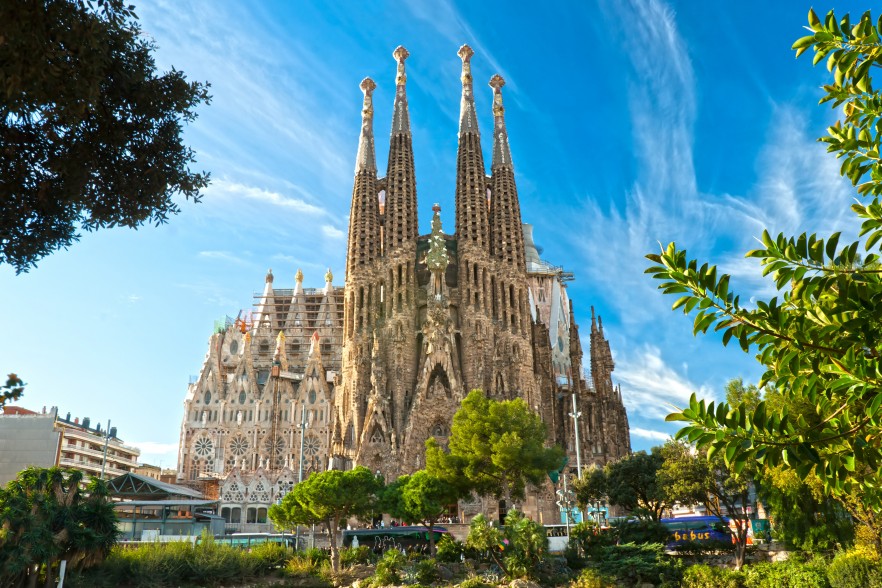 We're jealous. We want to have your experience of being confronted for the first time with the magnificence of the 14th century gothic cathedral of Santa Maria del Mal. Or the spectacular facades and turrets of Gaudi's emblematic La Sagrada Familia, come to that.
Oh yes, and we can't forget the marvellous views across the city's gothic quarter from the rooftop of Barcelona Cathedral. All simply outstanding, we reckon.
One thing's for sure. Barcelona's not short on churches. And when we say churches, we mean huge, intricately designed feats of innovative architecture – not your local village pews.
Go to the beach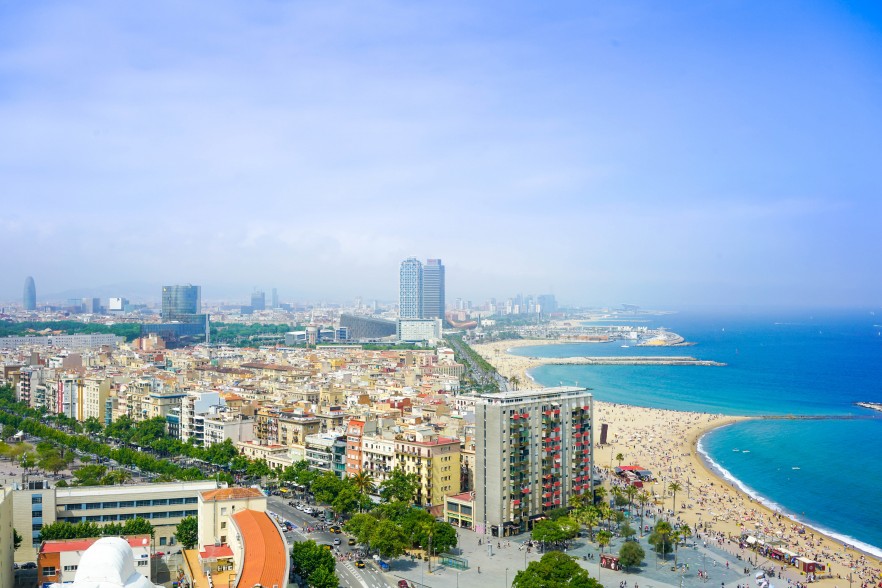 If your idea of a perfect beach is a deserted tropical island, then Barcelona's crammed sands may not be for you. (We suggest you try Thailand or Vietnam for your next TEFL adventure!)
But we reckon you should ignore the crowds. A quick dip in the sea whilst you are still in the middle of this amazing city is pretty fantastic.
Make your own mind up at Barceloneta and Sant Sebastia beaches. You can always pop over to the neighbouring (and very fascinating) old fisherman's quarter for a quick beer if you need to recover!
Visit a museum on Sunday
To be honest, the museums are fantastic on any day. It's just that after 3pm on Sundays they are often free. Which makes them even more brilliant!
Pop into the Museu Picasso for an insight into Picasso's early work. If you want to show off, you could even stop off at Els 4 Gats and eat at the restaurant where Picasso and Dali used to pass the time.
For a spot of history (well, quite a bit more than a spot, if you want it), head to the Museu Historia de Barcelona and learn all about Barcelona's 2,000 year past.
Eat Catalan style
We reckon all this walking will have made you hungry. You're in the right place – Barcelona is a fantastic city for foodies.
Start with a plate of fresh seafood paella. This is the type of mouth-watering offering that might even tempt a vegetarian…
Next try out "la bomba" – and you will be eating a tasty piece of Catalan history. For this delicious tapas dish was inspired by handmade bombs thrown during the Spanish civil war. Luckily for us, these days the main ingredient is potato rather than gunpowder!
Then top it all off with a simply delectable crema catalana. You might think you know it better as crème brulee. But you would be wrong. For the Catalans most definitely invented this dish. Oh yes. Unless you are in France of course.
Sleep (or party) the night away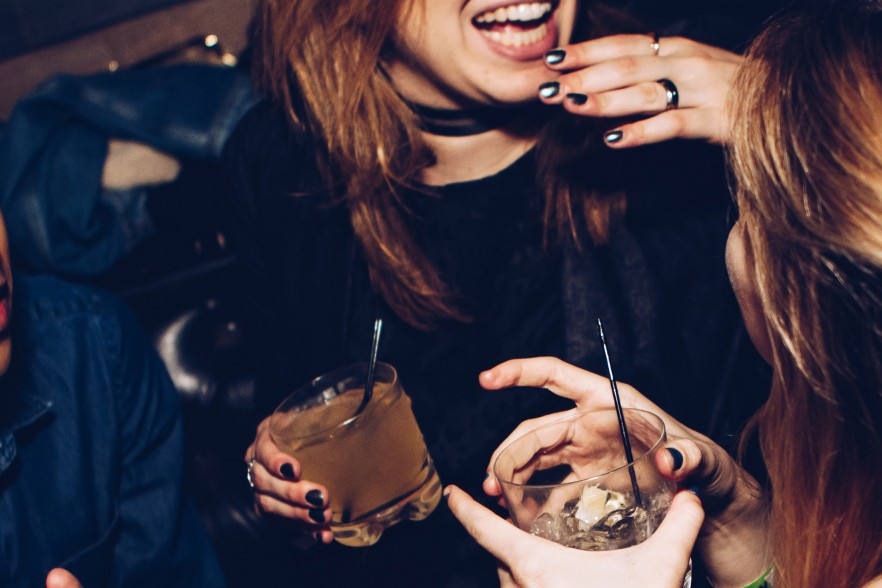 After such a busy day, you will need somewhere to lay your head. Don't worry if your TEFL job isn't in Barcelona. This city is full of reasonable quality, reasonably priced hostels.
If it's late nights you are after, try out the infamous Kabul Party Hostel. Or, if you prefer a more peaceful environment, we're hearing good things about the Alternative Creative Youth Hostel and the Barcelona Central Garden Hostel amongst others – although it's always worth checking out the latest reviews.
Wherever you choose to rest those eyes, sleep tight – and dream of all you can discover tomorrow in the fantastic city of Barcelona!