A picture speaks a thousand words, so here are 12 photos that sum up Kate's time in Thailand! From school work to play, we guarantee these pics will ignite a little bit a wanderlust in anyone with travel in their bones!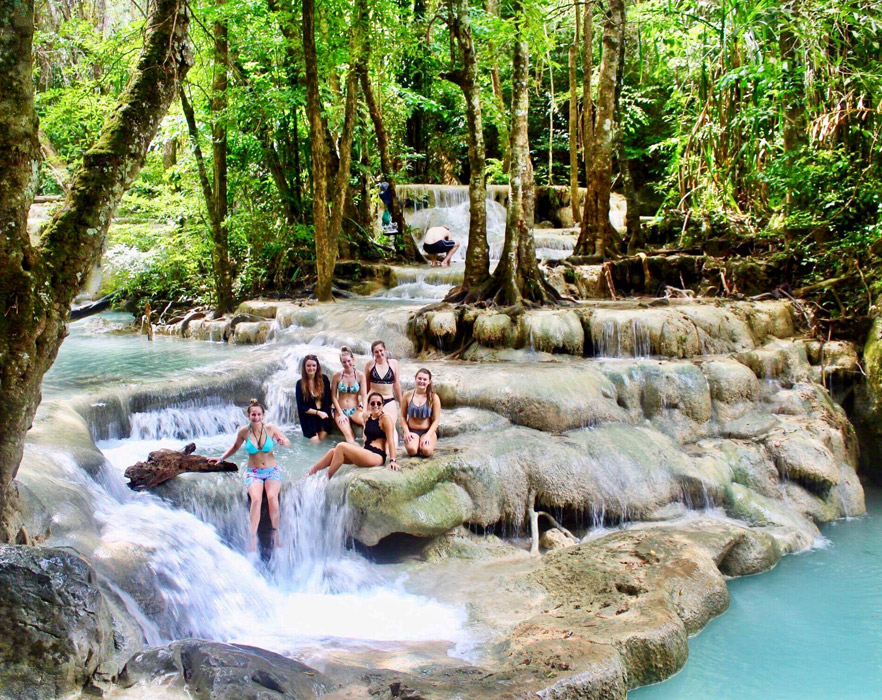 The Erawan Falls are recognised as one of the most beautiful waterfalls in Thailand. In the Tenasserim Hills in Kanchanaburi Province, (200 km northwest of Bangkok) Erawan has seven separate tiers and is part of a national park of the same name. Lots of our interns in Thailand take weekend trips to these stunning falls… living the dream is what it's called!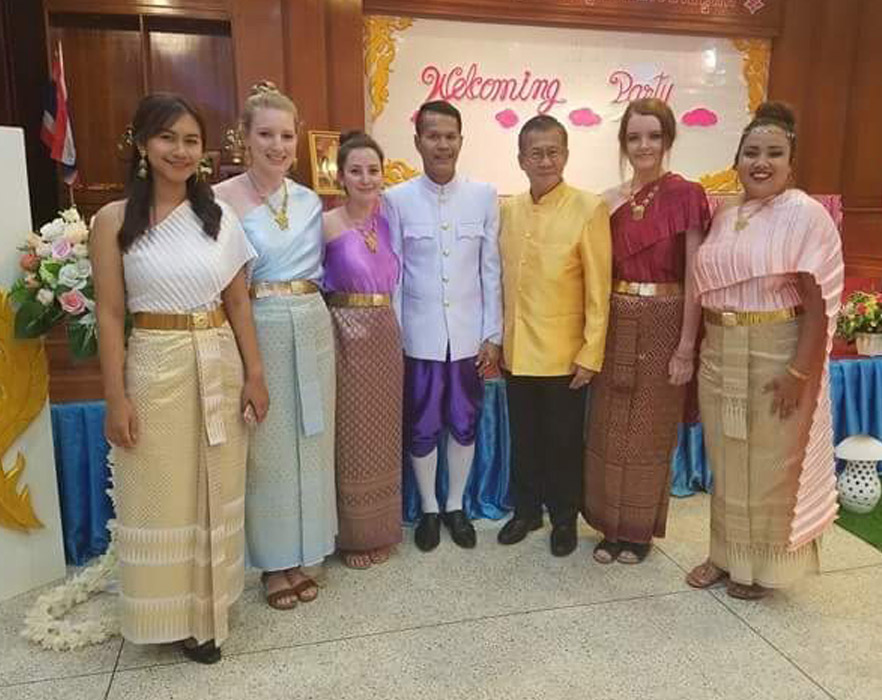 Kate and her fellow interns in traditional Thai dress (chut thai). On an internship you have the time to immerse yourself fully in a brand new culture – you'll get to know the locals and how they live far more than any traveller ever would!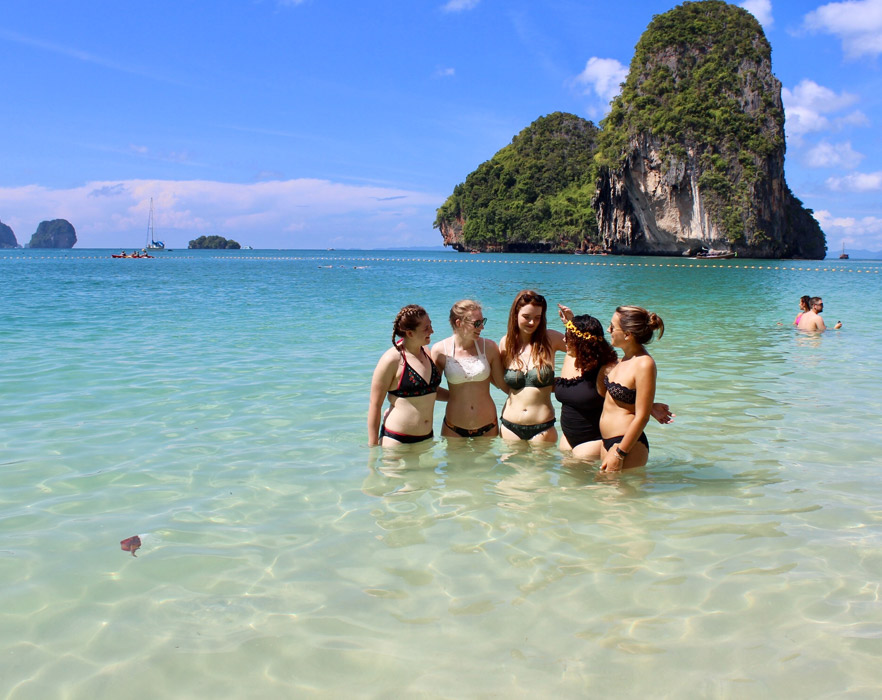 Koh Samet island is a traveller's paradise, with crystal clear waters, lush green surroundings and stunning blue skies. At the end of our Thailand Internship there's an optional beach trip that many of our interns take because, well, have you seen the above picture of Kate and her fellow teachers?!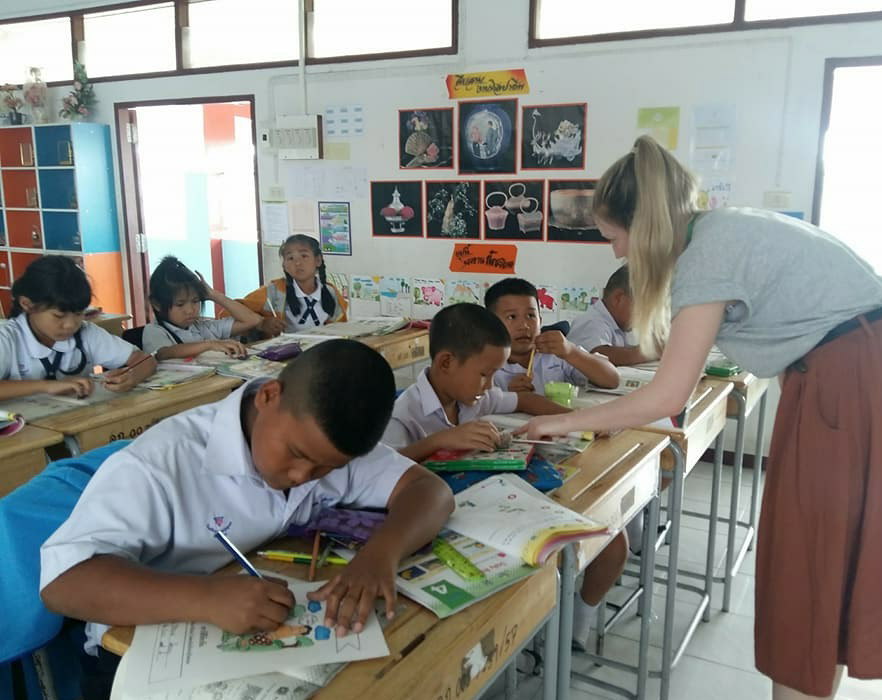 Teaching in Thai schools is very different to being a teacher in the UK, US or South Africa. The class sizes are much bigger, but the children arrive at school very eager to learn. Imagine being greeted with "hello teacher" and big smiles every day!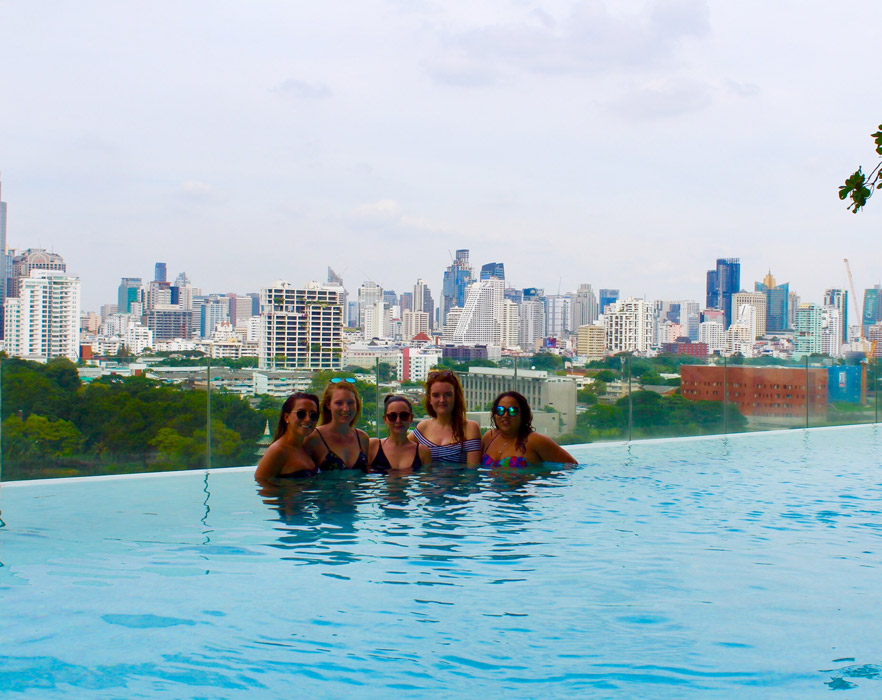 Time to chill! Here's Kate and some other teachers spending their time off wisely! With our internship packages, we say there's 75% teaching to 25% travel ratio, giving you plenty of time to explore this incredible country.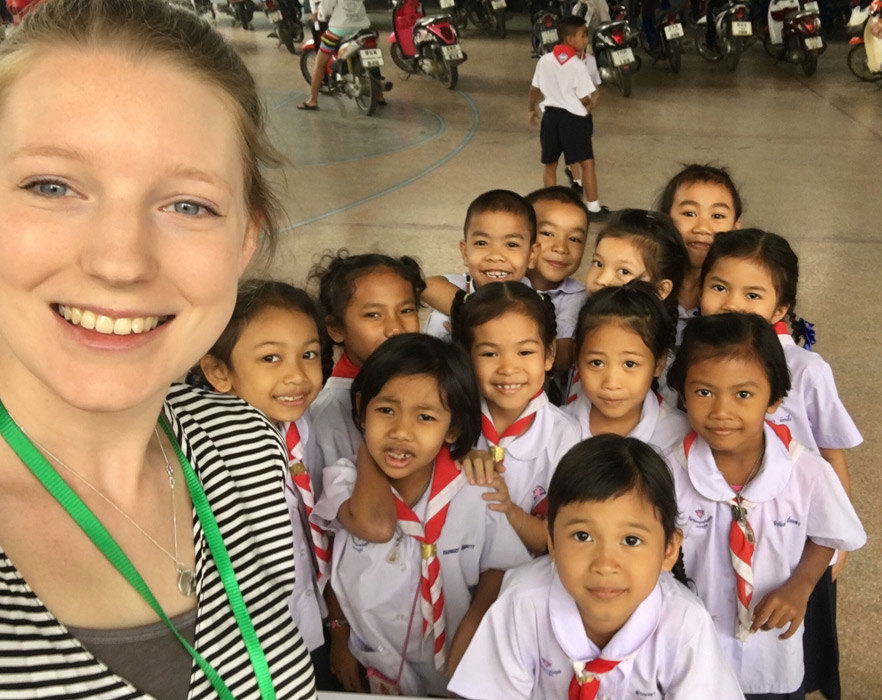 Your teaching experience will be in Kanchanaburi, a rural area surrounded by lovely landscapes with a real beating traveller heart. All our Thai schools are in secluded small towns and villages, and your students will have a really basic knowledge of English, so there's an opportunity for some really rewarding teaching here. Here's Kate with some super cute pupils of hers!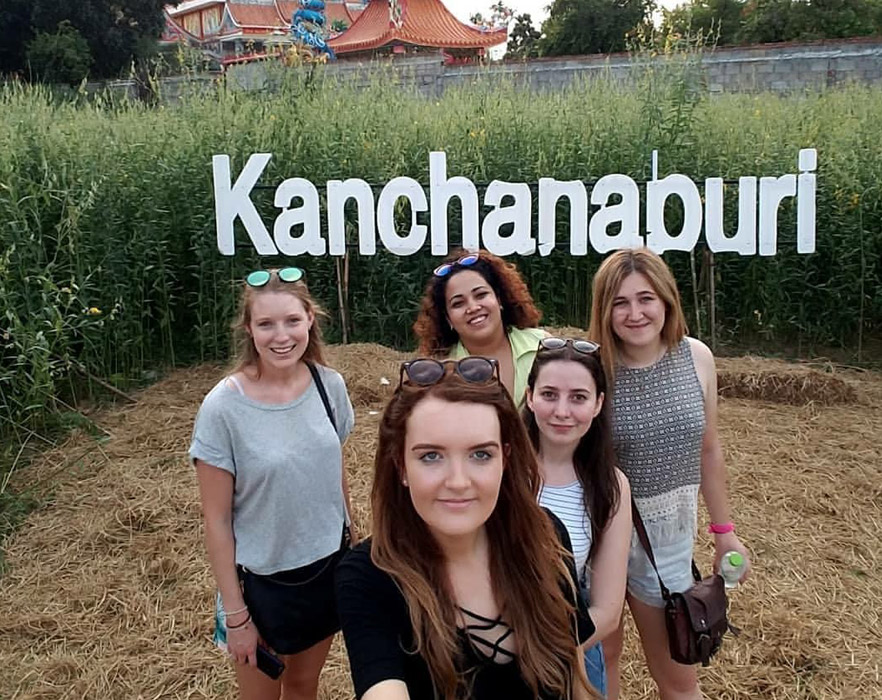 On our trip, accommodation and some meals are included, and you'll have plenty of spare time to explore your amazing surroundings in between teaching hours. Our in-country staff will be on hand throughout to give you support, or just suggest a fun excursion for the weekend! There's so much to do in Kanchanaburi, your weekends will be jam-packed with exploring!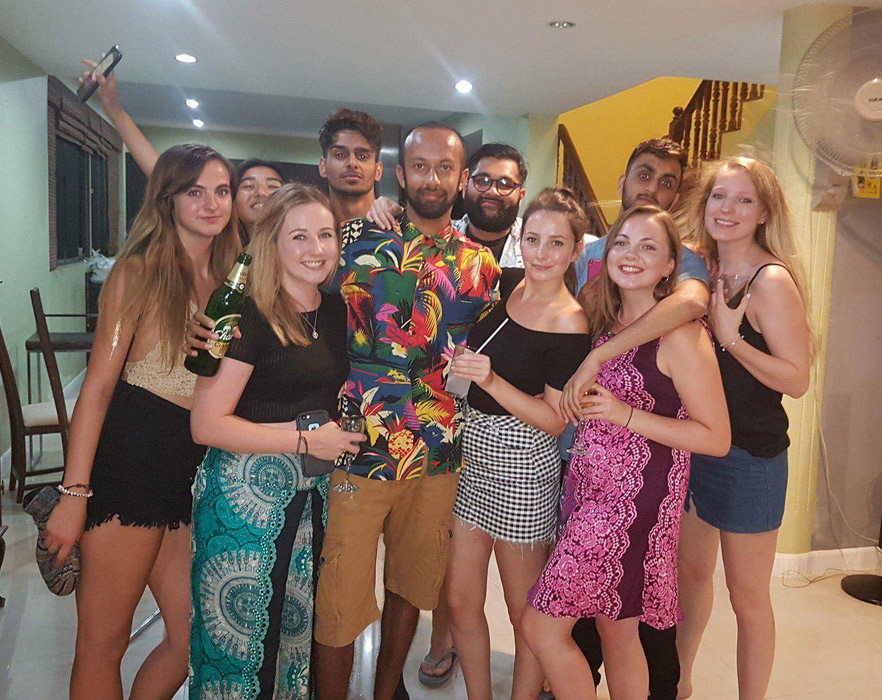 You and your fellow teachers will be based in a number of small towns around the area, we'll sort the accommodation so you can focus on being the best TEFL teacher. One of the best bits of doing an internship with us is that you travel with 70 other teachers doing exactly the same thing as you! You'll also be living with a friend – we never place someone on their own and you'll have our in-country support on hand if needed.
Your two months in Thailand will be life-changing and you'll make amazing memories. Even if you haven't taught before, our internship package includes TEFL training so you'll be up to speed before you go.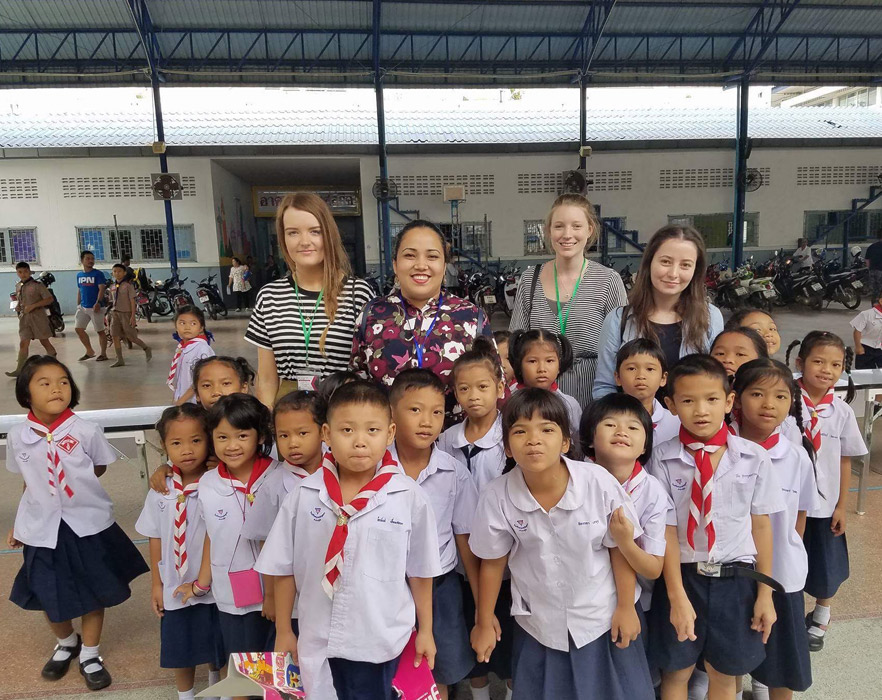 Every day the students have assembly where they sing the Thai national anthem. This'll become part of your daily routine in life as a TEFL teacher!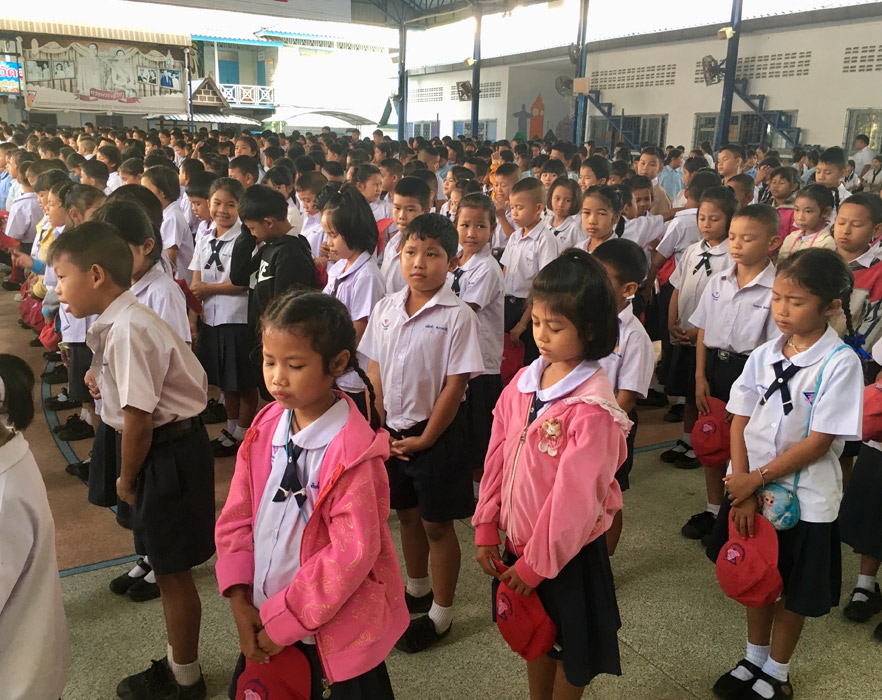 And that's your lot! All that's left to do is follow in Kate's footsteps, book your place and change your life! Click here to get started!