Thailand, also known as 'The Land of the Smiles," is a wonderful place to live as a TEFL teacher.  During my seven months in Bangkok I loved many aspects of life in Thailand.
If you're considering going to teach English as a foreign language in Thailand then hopefully you can be inspired by the 5 things I loved about living in Thailand, to help you make a decision.
1.  Upbeat and enthusiastic students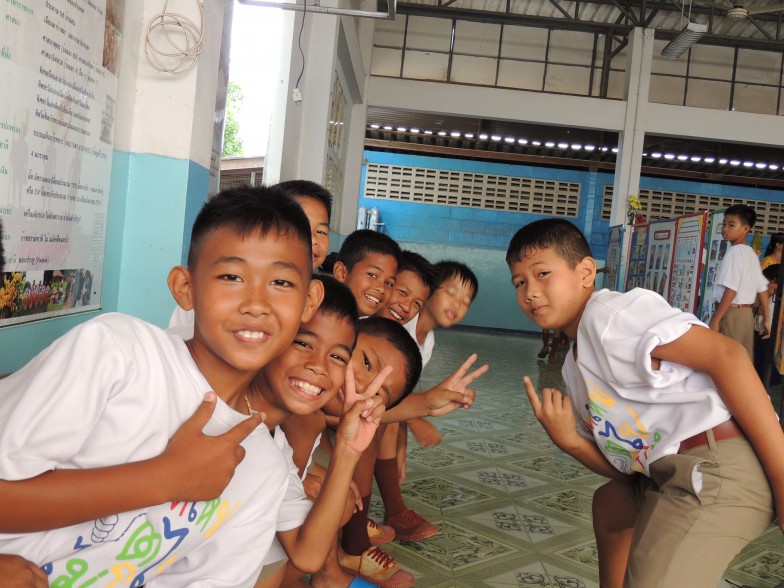 I've taught many nationalities over my career, but none as enthusiastic and energetic as Thai students.  Teaching young learners is always good fun, but my students in Bangkok were full of beans and eager to learn.  A few naughty kids ran riot now and then, but generally they were interested in participating.
Every morning each farang (foreign teacher) had to get their class ready for assembly and prayers.  The students were normally still half asleep as they listened to the Head Sister giving a lecture, but by the time they had walked up the main corridor they had woken up.  I would stand outside my class with the Thai assistant and each student would wai (hold their hands together just under their chin and bow slightly) and say "Good morning."  Then as we entered they would stand up behind their chairs and welcome us again.  At times I thought it was a bit much, but after seeing how rude other nationalities can be, I appreciate it more now.
At first it was tricky teaching such enthusiastic students as I often ran out of activities.  Over the seven months I learnt how to prepare better and adapt ideas specifically for the class.  It was inspiring to teach such an educated bunch of kids and I'd recommend going to Thailand to any TEFL teacher.
2.  Expat community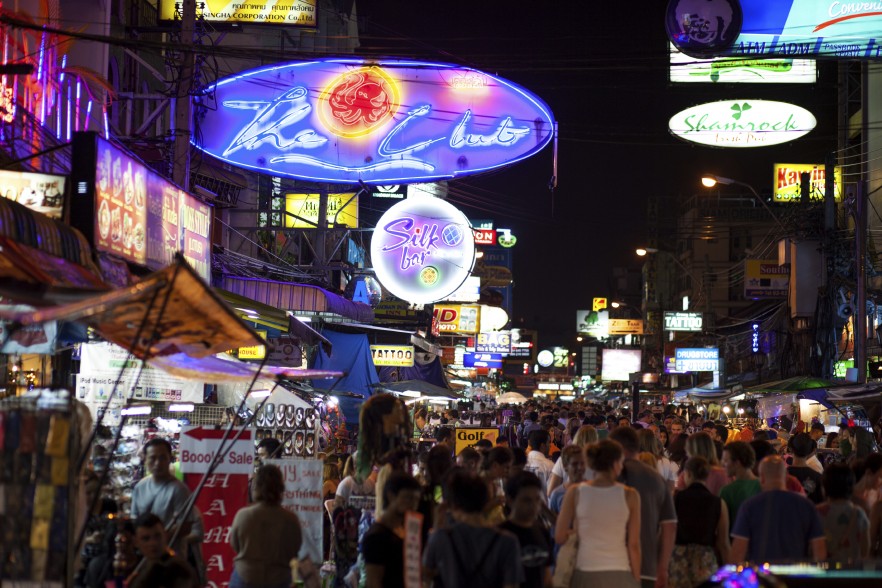 If you're after an expat community then Thailand has it all.  There are plenty of bars, sports clubs, and areas where you can find expats if you're feeling lonely.  When I first arrived I tried to emerge myself in the Thai culture. I told myself there would be no Irish bars, no hanging out with expats on long binge drinking sessions, and no Western food.
I managed to stick to eating Thai food, but that was easy because I loved it.  The rest was more difficult: I tried making friends with Thais; they were interesting and polite people, but I missed humour and banter.  I'd picked up some Spanish in South America, but learning Thai was hard for me, especially with the tonal sounds.
After about two months I started hanging about with more Europeans and Americans.  Luckily a couple of farang teachers at my school had come over with a massive group of teachers.  At first I found them really cliquey; they'd been on training courses and had spent a lot of time together, but over time I made a few friends and we had some great nights out and fun trips away.  This got intense at times and I questioned my reasons for hanging around in such an expat bubble, but after nearly two years away from home I guess I was just missing company.
3. Songkran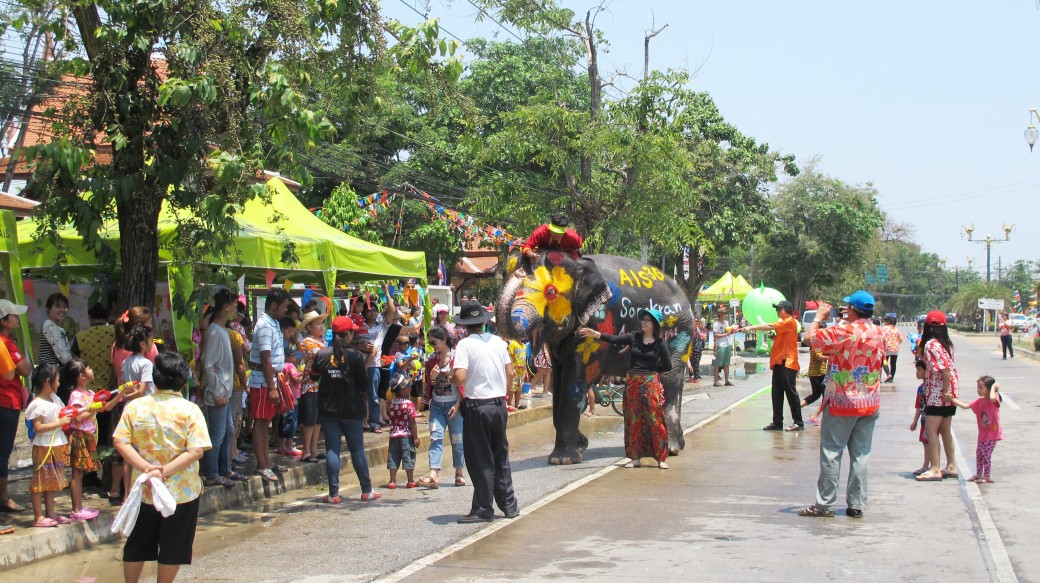 Apart from the Carnival in Brazil, the Songkran festival was the best party I experienced while travelling.  Songkran is Thailand's New Year and is celebrated between 13th and 15th of April, and you should expect to get soaked during this festival!  Thais take to the streets with enormous water pistols and massive buckets and throw water at each other.  For me, the festival started at school.  After a peaceful ceremony in the assembly hall, where the farang teachers had to dance round an inflatable swimming pool while wearing flowery necklaces, the whole school had a water fight in the playground.  It was great fun, especially since the teachers won!
The next three days and nights I spent down Khao San Road (the main tourist area in Bangkok).  There were no rules in the gigantic water fight where farang and locals mixed together getting drunk, wet, and covered in flour.  It was amazing to see so many people having a laugh, even if it took me a couple of days to get over the hangover.
4.  Adventure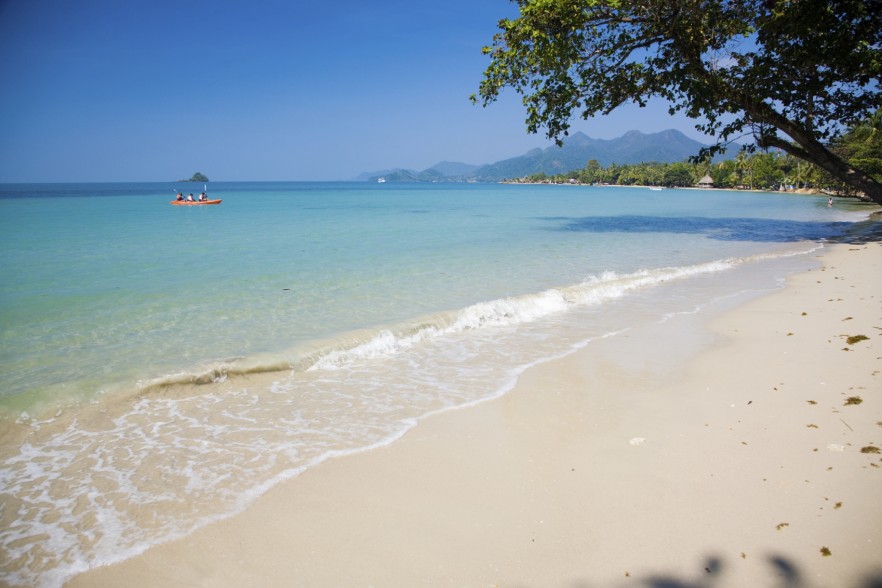 Living in Thailand was a constant adventure.  I worked hard during the week, but weekends and holidays were full of action.  During my seven months I went jungle trekking in Koh Chang, chilled out on the beach on Koh Samet, visited numerous wats in Chiang Mai, watched Thai boxing in Bangkok, and experienced a full moon party on the beach in Koh Phangan.
Just walking about Bangkok was an adventure.  Getting the river taxi to the centre, scooting about on a tuk tuk, and getting lost in the ancient back streets was all a unique experience.  If it's adventure and an exotic lifestyle that you're after, then Thailand is your best bet.
5.  Living like a King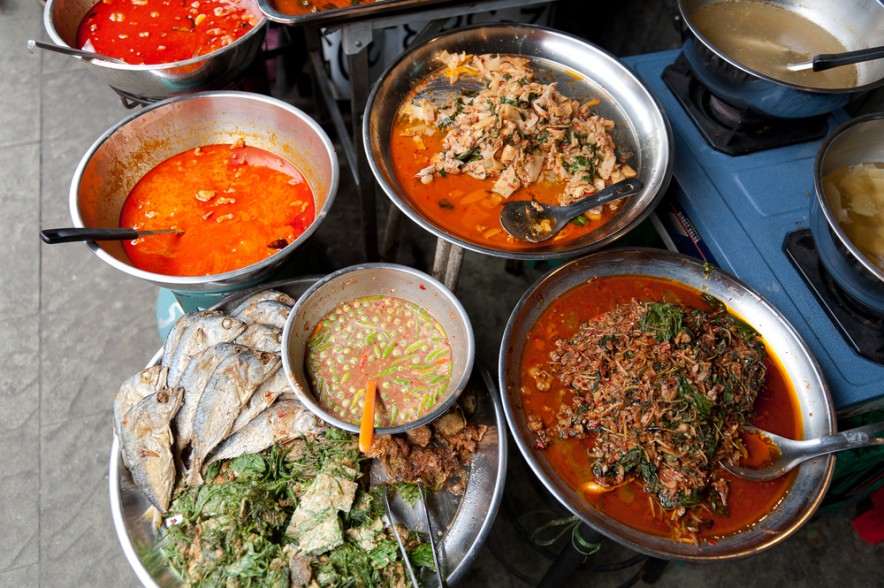 After scrimping and saving in South America and Australia, I felt like a king in Thailand. I earned about 35,000 baht (about £700) a month, rent free.  I ate out every night, spending only 30 or 40 baht on a plate of food in the local restaurants and maybe 100 baht in a decent joint up town.  Beers were only 70 baht for a litre bottle in a bar, and a taxi home (almost a 30 minutes drive) was only about 100-130 baht – I rarely worried about money.
I travelled to most towns and villages around Bangkok, went down to the Islands in the South for New Years, and saved up enough for a six-week trip overland through North Thailand, Laos, Cambodia, Vietnam, China, and finished on the Trans-Mongolian Railway through to Moscow.
My experience in Thailand was great.  I would have stayed longer but I wanted to live nearer home . Of all the countries I lived in, I probably miss Thailand the most. I was happy there, the lifestyle was great, the students were fun, and I never got bored.
If you have any questions then just drop me a comment and I'll be happy to answer.
Baz is currently TEFLing out in sunny Seville in Spain, the lucky dude, but has previously taught English in Ecuador, Brazil, Australia and Thailand, so is somewhat an expert on all-things TEFL!
If you'd like to have your own experience of teaching English in Thailand why not join our Paid Thailand TEFL Internship? Check out the guide and if it sounds like your thing give our TEFL experts a call today!