It's not just the buildings that are super-tall in Guangzhou. The food is pretty super too.
Okay, we admit it. That was a cheesy link. But hey, it doesn't make it any less true. If you like food, you will LOVE eating in Guangzhou.
Here are a few of our favourite spots to enjoy a scrumptious bite (well, maybe more than just one bite!).
Guangzhou Restaurant
Ask for a recommendation in Guangzhou and chances are you will be directed to Guangzhou Restaurant. And not without reason.
This long-established eatery offers scrumptious dim sum in traditional style. Along with a quite exquisite selection of teas. Plus fantastic surroundings.
Enough said.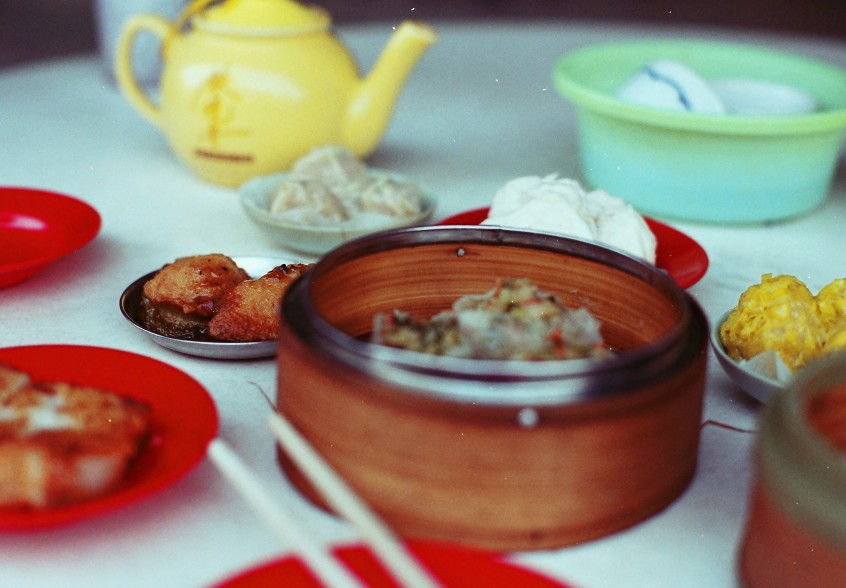 Biao Mei
If you like to Instagram your meals, then Biao Mei will fill your heart with joy (and your phone with pictures perfect for sending off into the Instagramosphere, more to the point).
We think the food tastes pretty good here. To be honest though, we were too excited about the cute creations to focus on the flavours. Well would you remember to be a discerning food critic if your food has been shaped into an edible bird's nest, complete with baby chickens and eggs (not real ones, for once!)?
We think not. But if you do manage it, please let us know!
Lu Ding Ji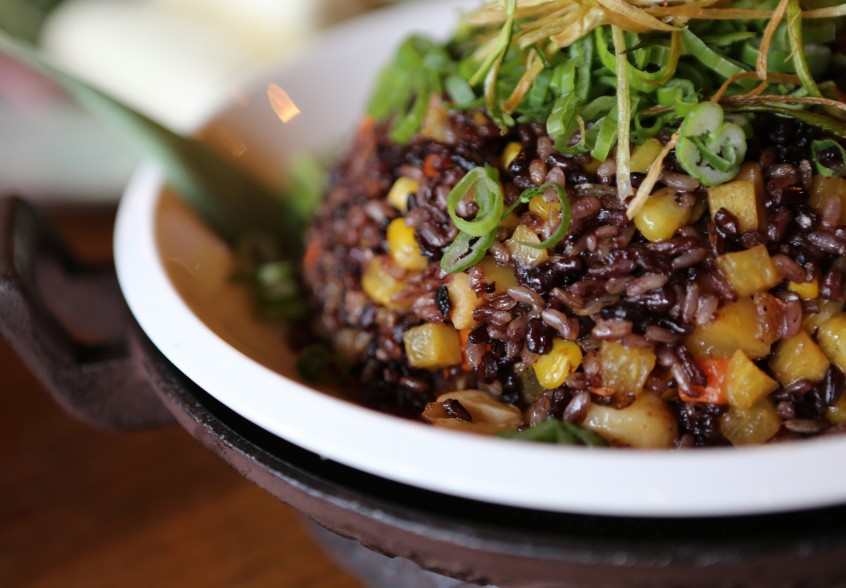 Like your food hot? Then Lu Ding Ji should suit your tastes. This restaurant specialises in spicy Sechuan food.
Start by ordering your soup or sauce, choose your meats (actually anything from frogs' legs to fish) then add in your extras – such as vegetables or tofu. Wait for a few minutes … and here it is. Your personally created dish.
Panxi Restaurant
If it's beautiful surroundings you're after, head to Panxi restaurant. In fact, if you even vaguely like dim sum and all things traditional head there anyway – Panxi is a must.
Both tourists and locals flock to this garden-style restaurant. This means you can enjoy eclectic chatter in the courtyards and gardens along with quality food.
However it also means you really should book rather than turning up hopefully. Unless you're a fan of long queues of course (well, you never know!).
Le Lutece
Ok, so le Lutece serves French food rather than Chinese delicacies. And admittedly the food is not even the best around.
But the restaurant is 105 floors up in one of those super-tall buildings we mentioned (Canton tower to be precise). Which means you get a pretty good view along with your meal.
We just thought we should mention it.
Bao Hua Mian Dian
If you mention Bao Hua Mian Dian to a local, chances are you will find yourself hearing a nostalgic tale of eating there as a child – for this place has been serving up food for a long while. Sentimentality aside, Bao Hua Mian Dian has a strong claim to be the best noodle place around.
The noodles certainly have a great texture. And when you add in highly aromatic soups and yummy wantons (look under the noodles if you can't find yours!) we have to say it makes a pretty good combination.
Big Buddha Temple Vegetarian
Do not despair if you are a vegetarian in Guangzhou. You too can eat.
If you fancy a vegetarian meal with a side order of serenity, head to Big Buddha Temple Vegetarian. Here you will be served with traditional style (well, except for the vegetarian bit) Cantonese dishes from an extensive menu.
And don't panic if it doesn't quite look like what you were expecting. This restaurant tries to mimic meat in an attempt to fool the less-discerning (i.e. meat eating) customers. Don't worry – it really is all vegetarian.
Bingsheng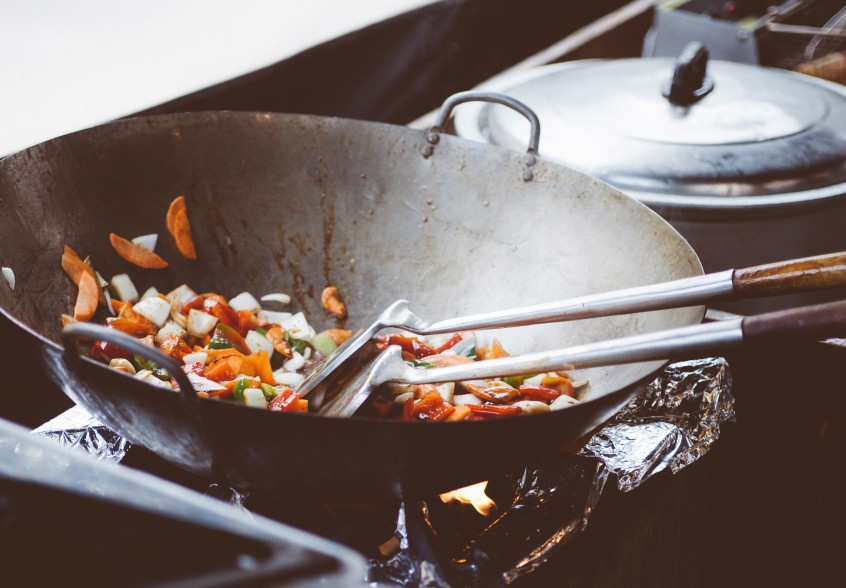 It's the char siu (BBQ pork) and the black bean tofu that's got everyone talking about Bingsheng right now (although the menu does include many other appealing options).
It's hard to say quite why they are so tasty. But when we tell you that people are willing to travel for miles and queue for hours to check the food lives up to its reputation, you get the picture.
Just make sure you get there early. We've had quite a few reports of the char siu selling out by early afternoon.
Wilber's
When it all gets a bit too much, Wilber's is a welcome retreat.
Here you can enjoy a cocktail of, well, cocktails actually – not to mention a brilliant atmosphere plus rather less than traditional Chinese foods such as burgers, risotto and scallops.
1920 Restaurant and Bar
Or if you simply long for European food pure and simple, head to the German 1920 Restaurant and Bar and enjoy a plate of sausages along with imported German beer.
After all, even when you are teaching English in China, you don't have to eat like the locals all of the time.
Do you agree that these are the best eateries in Guangzhou? We'd love to hear about your food experiences – the tasty, the not so tasty and the downright out of this world!