TEFL interns, Kristy and Jarryd, went to teach English in Colombia. Read on to find out about the little slice of paradise they found when they visited the cool coastal town of Taganga.
Sometimes, you find a place that speaks to your soul.
A place that makes you feel happy, relaxed and like you never want to leave.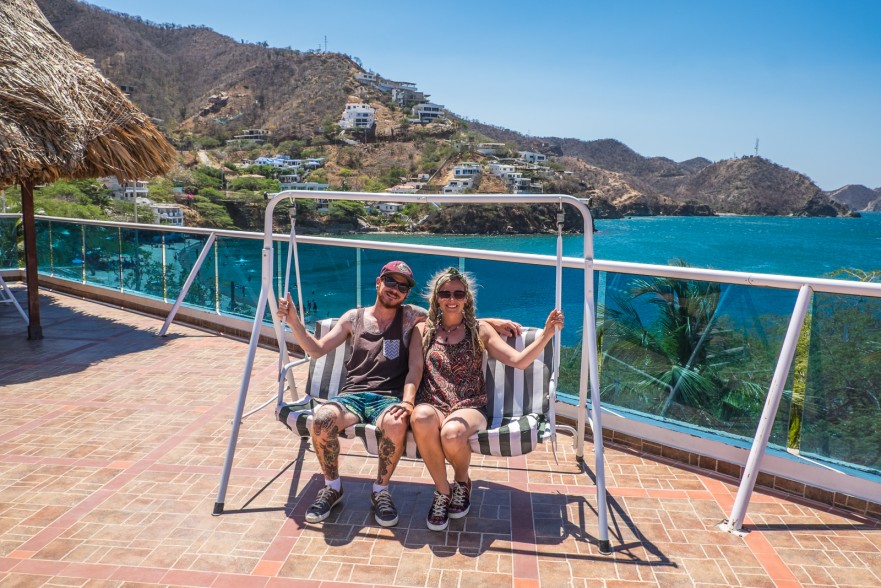 Sometimes, you find a place like this quite unexpectedly.
This is how we felt about the quaint fishing village of Taganga, on Colombia's Caribbean coast.
Seeking a change of scenery from Santa Veronica and Puerto Colombia, the towns where we are living and teaching English, we decided a weekend getaway was just what the doctor ordered.
A couple of buses and one short taxi ride later, we arrived in the tiny town of Taganga.
Charming beachside village
Smaller than we expected (just one square kilometre!) but also much prettier, we instantly fell in love with this cool Caribbean community.
Taganga is one of Colombia's oldest settlements, flanked by a beautiful blue bay and surrounded by the Sierra Nevada mountains.
It has a chilled, relaxed, hippie vibe, but is still brimming with colour and life.
The beach is lovely and clean, with white sand and turquoise water that must have a high salt content because it is incredibly easy (and fun) to float.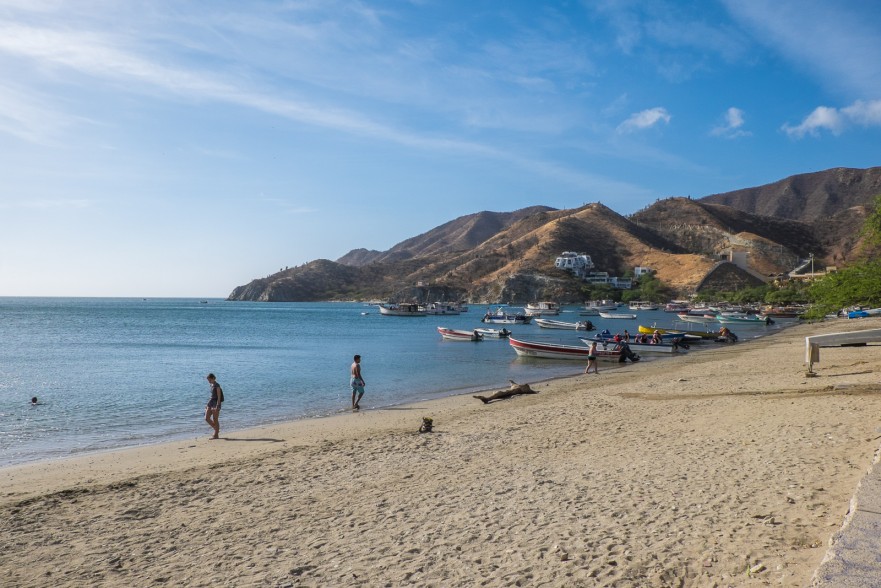 Tasty vegetarian and vegan food is easily accessible.
We feasted on delicious vegan pizza and veggie tacos at restaurants on the beach.
Plus there are two-for-one cocktails at most venues every night.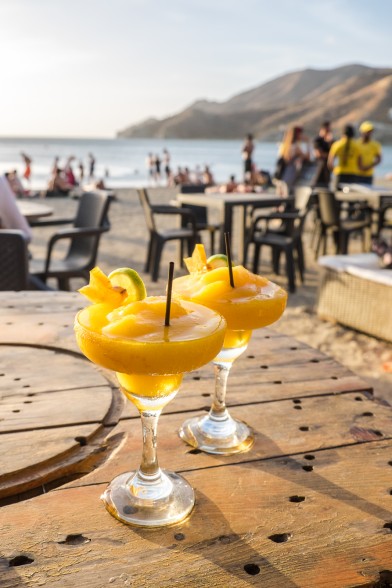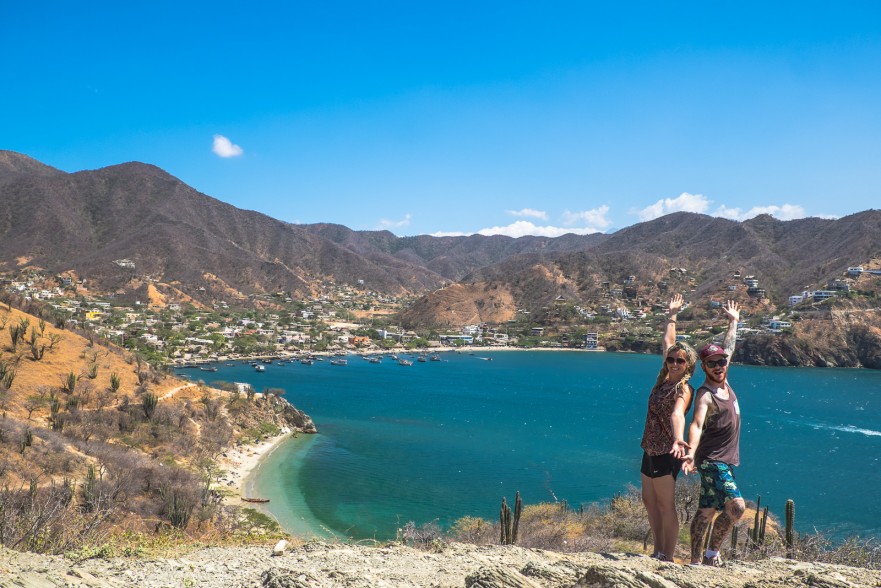 Views, views and more views
We hiked up to the lookout point and got breathtaking views of Taganga bay.
Then we continued our trek to the nearby beach of Playa Grande, where we took a refreshing dip in the cool water.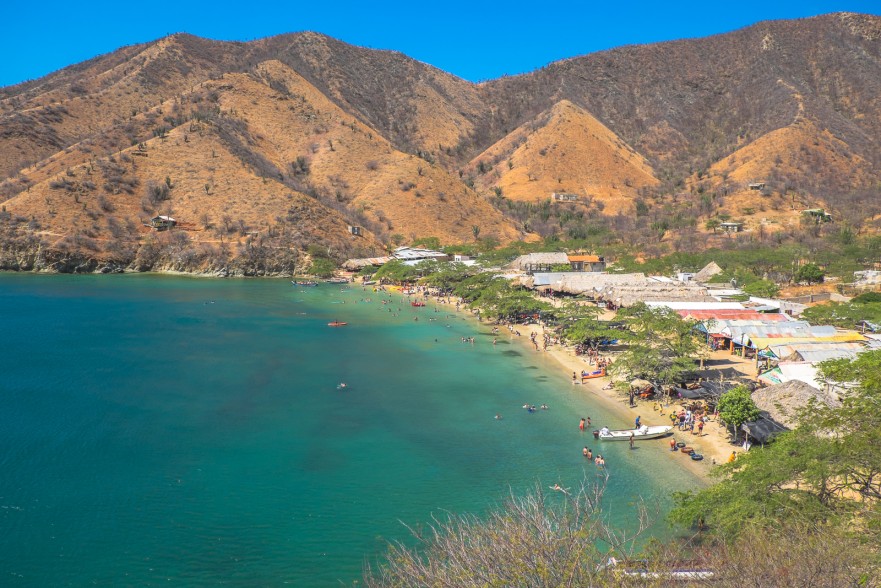 While in Taganga, we stayed at Viña del Mar hostel, which had spectacular views of the beach.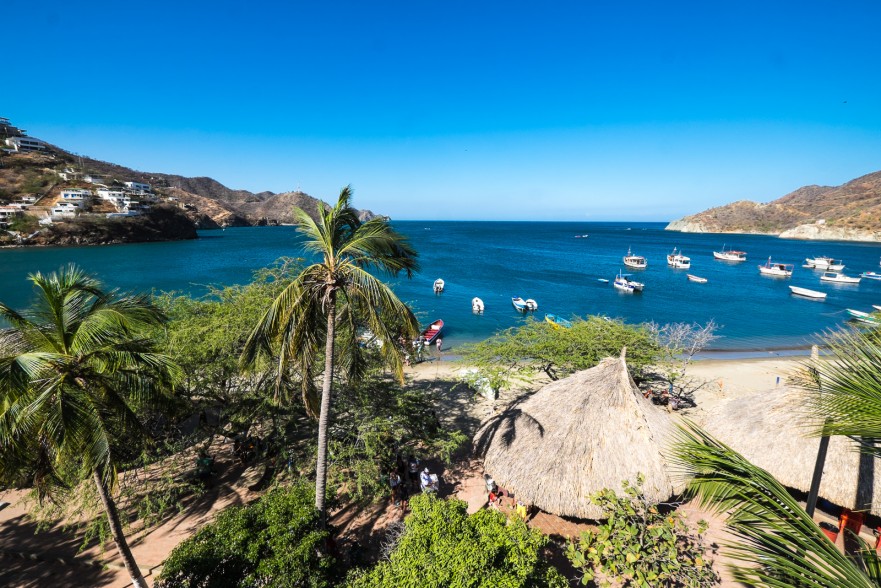 We enjoyed sitting on the rooftop, drinking beers and watching the town come to life at night.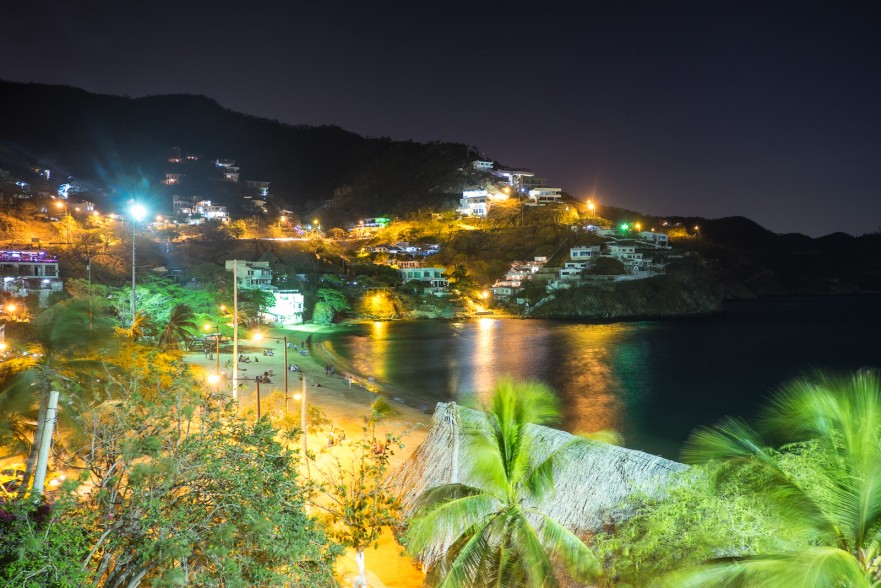 We sat at beachside bars, listened to live music and watched people salsa dance in the sand.
For a little town, there was definitely a great vibe.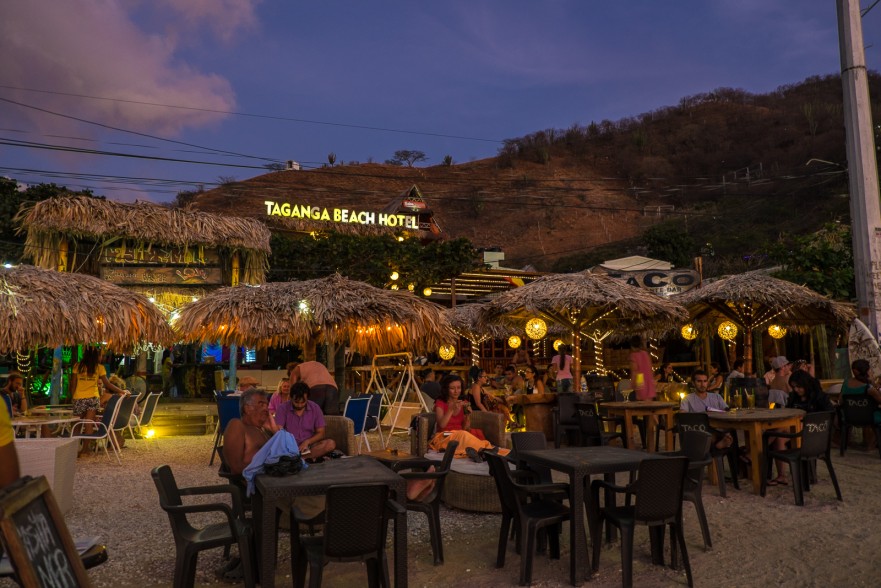 The following night, we stayed at Ki'Kuxtah Hotel, which had rooftop jacuzzis.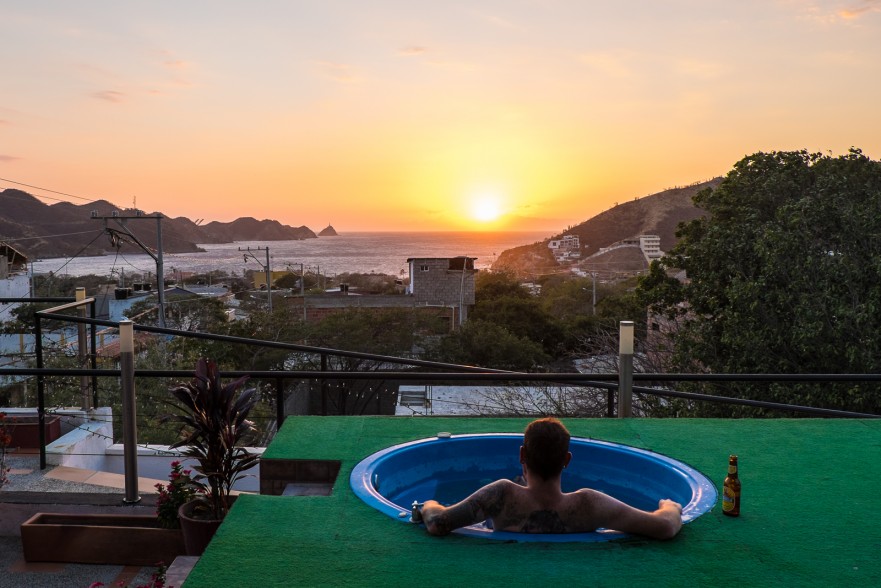 Perfect for watching the sunset.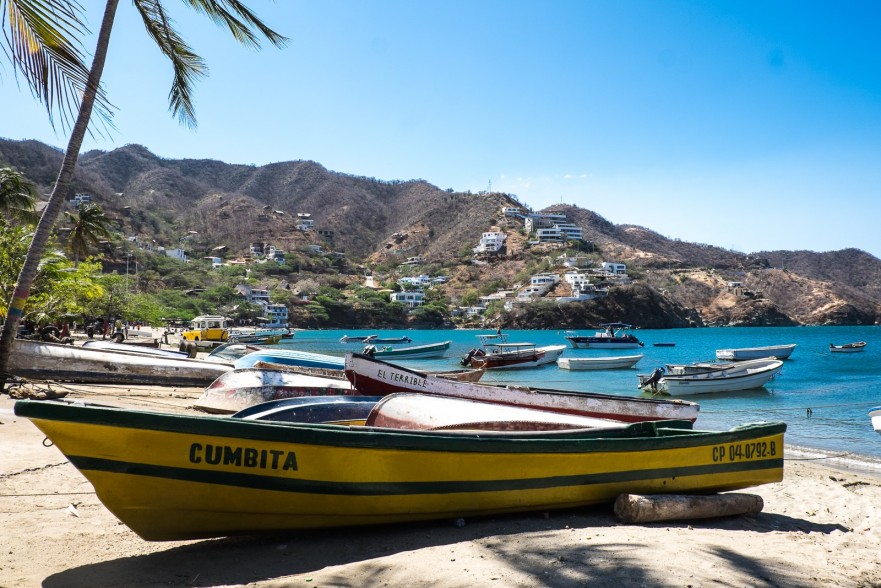 Diving and day trips on offer
Taganga is known for its great diving and its accessibility to Tayrona National Park.
Unfortunately, the park – known as the jewel of Colombia's Caribbean coast – was closed while we were there, so we weren't able to take a boat trip out to its stunning beaches.
However, we were able to do a day trip out to Los Flamencos Sanctuary (Santuario de Fauna y Flora Los Flamencos) to see the flamingos.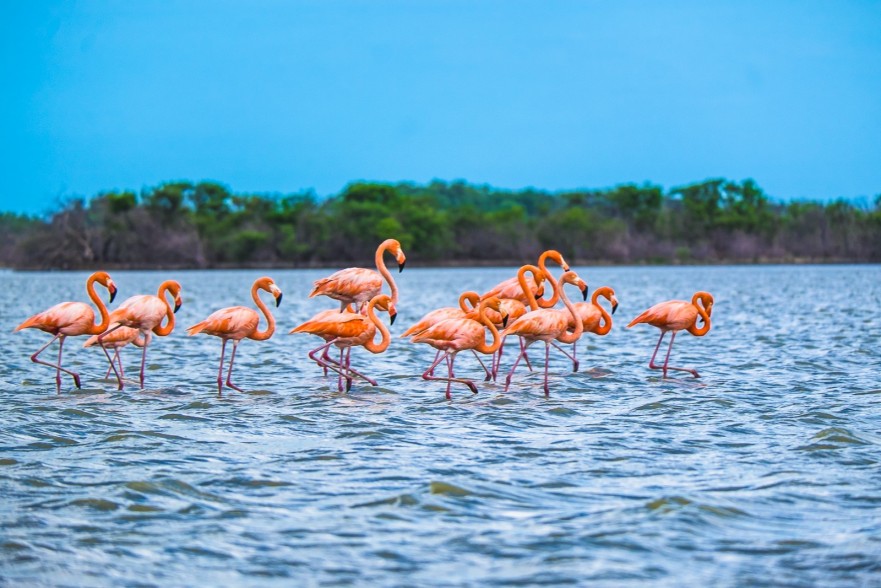 It was certainly not a quick trip, as we had to get up at 3.30am, sit in a car for three hours and then take a two hour kayak until we reached the flamingo habitat.
But it was definitely worth it.
Having never seen these vibrant pink birds in real life, we loved watching them wade around with their backwards-bending knees, just going about their business.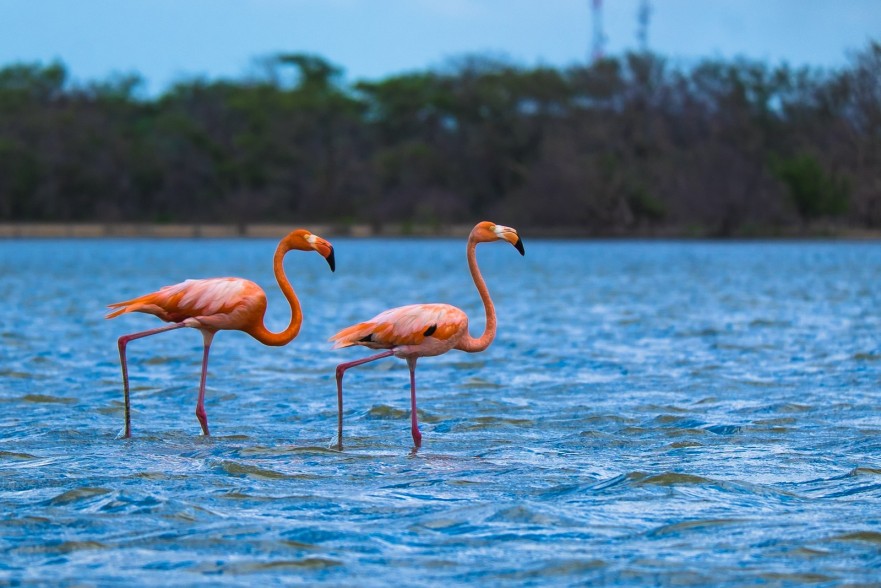 We never expected to be sitting in a kayak among hundreds of flamingos – and in Colombia of all places!
Just another unexpected delight that made our Taganga weekend even more special.
Taganga is one of Colombia's underrated destinations with some superb features on offer.
It certainly won our hearts and if you manage to find yourself there one day, we think it just might win yours too.