Overview
Summary: TEFL qualified and ready to start applying for TEFL jobs but feeling a bit stumped on how to structure your CV/resume? Then, read on! In this mini guide we'll take you through how to create a strong TEFL CV/resume, so you can land that job you've got your eye on!
Topics you'll cover:
> The basics of how to structure a professional TEFL resume
> What content to include and how to make the most of your experience
> TEFL resume examples and next steps
Before we get going, just a heads up – we'll be using the term 'resume' from now on, as this is the word used by most employers around the world to describe a CV / resume / biodata (a term sometimes used in South Asian countries). So, to avoid confusion with future employers, we'll get you used to the word now!
We'll also be applying some of the lessons we covered in another mini guide, Your Transferable Skills in TEFL, so it's a good idea to read through that one first, if you haven't already! That way, you'll have covered the basics of preparing to apply before you try writing your resume.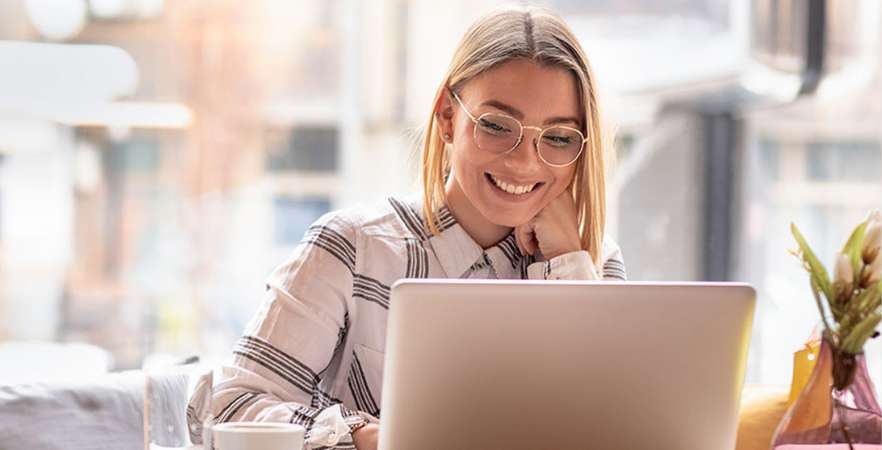 The basics
Firstly, what do TEFL employers and recruiters look for in a TEFL resume? Knowing this will give you can have a clear idea of what it is you're trying to achieve! Watch the video below, that has real employers giving resume advice to candidates, to find out more.
Top Tips (from the employers in the video, and us!):
Keep it to 2 pages of A4 (max! Ideally 1 page if you can fit all your info on)
Make the font consistent, easy to read, and an appropriate size (11 or 12 is best). Fonts like Arial, Times New Roman, Georgia, or Calibri are often used
Headings should be in bold or underlined so that they are easy to identify
Keep the layout clear and simple (no overcrowding!)
Make the CV TEFL specific, don't just reuse an old one, and ideally change the summary to match each job!
Make the relevant information easy to find – be concise and to the point
Include a photo – although this might be unusual in different industries, it's standard in the TEFL world!
Proofread, proofread, proofread! Typos and grammar errors annoy employers and show poor language and organisation skills (not something they want from a teacher!)
Turn the document into a PDF before you send it out (to avoid formatting issues on different devices)
Take a look at this step-by-step resume writing guide to make it even easier to get the structure right.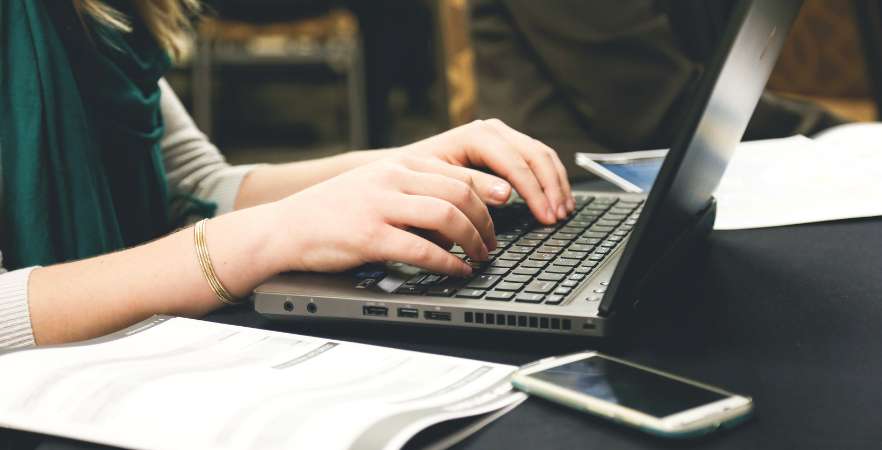 The content
Now we've been through the basic outline, it's time for the filling! The key content in your resume should be:
Your name and basic contact information
Email, home address, phone number etc
A short summary / personal statement / profile at the beginning of your resume
This should highlight your key skills and your most relevant experience / achievements
Your employment history
Start with your most recent job and work backwards
Put start and end dates next to each position – employers like a continuous history and you'll need to have explanations ready for any employment gaps! (Don't worry you can make these relevant too! E.g. "I travelled to Asia for 5 months to volunteer in new communities and experience new cultures, to ensure I was ready for working abroad")
If you do have teaching experience, as well as other employment experience, you can split the employment section into 'Teaching Experience' (list this first) and 'Additional Work Experience' (put non-relevant employment in this section)
Your education / qualifications and any relevant additional courses
A short section at the end on your additional interests / hobbies
Keep this very short and relevant (E.g. "I enjoy playing the piano in my spare time and I have taught lessons to local children on evenings and weekends for 2 years")
References
Ideally one employment-based and one academic (if you have been studying recently) or 2 employment-based ones
If this combination isn't possible, you can usually provide 1 character reference alongside an employment reference
Following on from our top tips in the basics section, remember that the worst thing you can do is quickly fire out your TEFL resume to every position you see without checking it or editing the content.
You need to take your time to research the position and employer first, so you can tailor the content of your resume, and proofread it thoroughly. Check out which employers / jobs you want to apply for by going to the LoveTEFL jobs board.
To be able to tailor the content, you need to ask yourself the following questions:
1. Why are you interested in this job?
Essentially, why do you want to be a TEFL teacher? And what experience do you have that's relevant? (E.g., If you will be teaching younger students, you can mention babysitting or any other work / time spent with children)
2. What do you like about the company?
Why do you want to work for them? Are they innovative and forward thinking? Or well-established and well-respected?
Compliments go a long way with employers! Especially if you highlight something they are proud of themselves (what they are proud of will usually be made clear in their 'About' section on their website).
3. What are the key values of this company?
For example, if they value excellent communication, you should highlight your communication skills and experience. Again, their values will usually be clearly stated in the 'About' section of their website.
Tailoring your TEFL resume to the position and the company will give you a better chance at landing the job, so it's worth putting the effort in initially!
Remember to also read Your Transferable Skills in TEFL first, to make sure you are making the most out of the experience you list in your employment history, and that you're making it relevant to TEFL and working with children.
The summary/personal statement at the start of your resume is the perfect place to tailor your experience and key skills to the key values and requirements of the employer.
Once you've written your TEFL resume, try to keep it as up to date as possible, as you'll need to provide the key dates for your previous work experience and qualifications when applying for jobs / filling in application forms.
Test your knowledge
What's the recommended length of a resume?
Half a page of A4
1 – 2 pages
More than 3 pages
What should you do when writing a resume? (Multiple answer question)
Write work experience and qualifications in reverse chronological order
Put your qualifications before your work experience
Always include dates
Include whether you have any pets
Include a picture

Create your own 
Now it's your opportunity to write your own TEFL resume!
Before you start, you should head over to the LoveTEFL jobs board to find out which jobs you are going to be applying for. Then, as we advised, you can make sure the content in your resume matches their requirements, so your resume stands out and clearly shows them you are the right person for the job!
You can use any resume template that you like – you might even have one already. If you don't have one, and don't have time to search for one, you can use our template! This can be accessed through Google docs or downloaded as a Word Document below.
⤓ Access resume template (Google Docs)⤓ Download resume template (MS word)
Examples
To help you to check the resume you've created, we've got 4 sample TEFL resumes for you to look through. Just remember, while you can use these examples as a guide, if you're not happy with the structure and content you have, it's not a good idea to copy the content of these examples word for word. You need to ensure your resume is personal to you, your skills, and your experiences.
⤓ Download resume example 1 (PDF)⤓ Download resume example 2 (PDF)
⤓ Download resume example 3 (PDF)⤓ Download resume example 4 (PDF)
If you want more advice about other aspects of the TEFL job application process, visit our Perfecting Your Application page, where you can find a number of other mini guides to help you out.
Good luck! And if you need any further assistance with applying for jobs, our jobs team will be happy to help you out!