It's been two months since I left my belongings in storage and travelled to South-East Asia with nothing but a 40L backpack and my laptop! My name is Tab (@whereistab on Instagram) and I'm a full-time backpacker and digital nomad, which means that I spend my time travelling the world and working remotely. How do I fund my travels? By Teaching English as a Foreign Language (TEFL)! Working from your laptop on a Thai island or Vietnamese mountaintop sounds heavenly, but what's the real story? Here's everything I've learned about how to work from – almost – anywhere.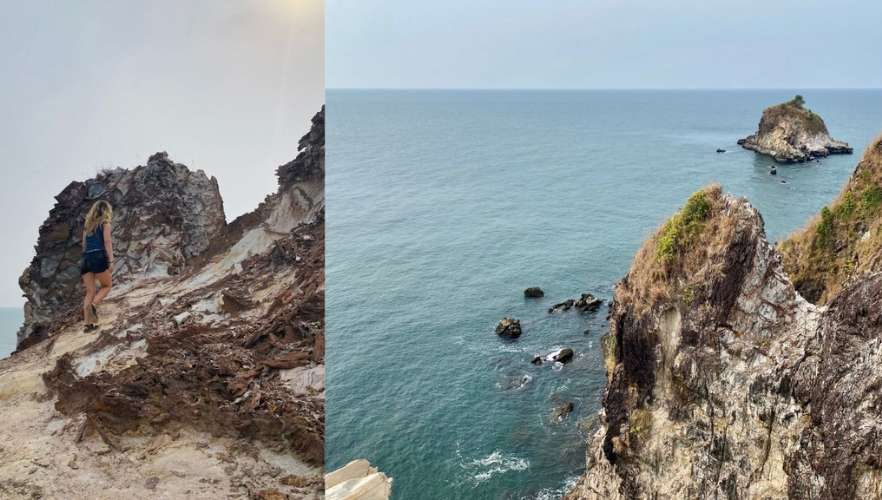 How to get started as a digital nomad
Don't skip the fundamentals! Being a digital nomad offers freedom, flexibility, and endless travel opportunities – but it also requires lots of organisation. As a self-employed TEFL teacher, you are responsible for paying tax in your home country and filing any necessary paperwork. Make sure to do your research and get your freelancer career off to a flying start.
After you've qualified as a TEFL teacher, it's time to put the hours in. Full-time travel is full of new experiences and plenty of challenges, so it's a good idea to test your digital nomad set-up whilst you're settled in your home country and get comfortable teaching online. I spent six months teaching English online in the UK before I booked my flights to Asia. That gave me plenty of time to get familiar with lesson planning, student support and time management before jumping into the nomadic lifestyle.
If you're looking for advice on how to find your first remote teaching role, check out this article about teaching English online.
What equipment does a digital nomad need?
My number one digital nomad tip for solo travellers and full-time backpackers? Pack LIGHT! A 40L backpack might seem tiny but after lugging my bag around Asia for two months, I can honestly say I'm grateful it's not even one pound heavier!
In my experience, here's all you need to succeed as a travelling TEFL teacher:
A laptop with a decent webcam
Headphones with mic (preferably in-ear, as they take up less space)
Yes… that's it! Although I used a ring light, laptop stand and keyboard/mouse as an online teacher in the UK, this equipment simply takes up unnecessary space when travelling. Whilst on the road, I typically raise my laptop's webcam to eye-level with whatever I can find in my hotel room and try to teach in front of a window to ensure good lighting.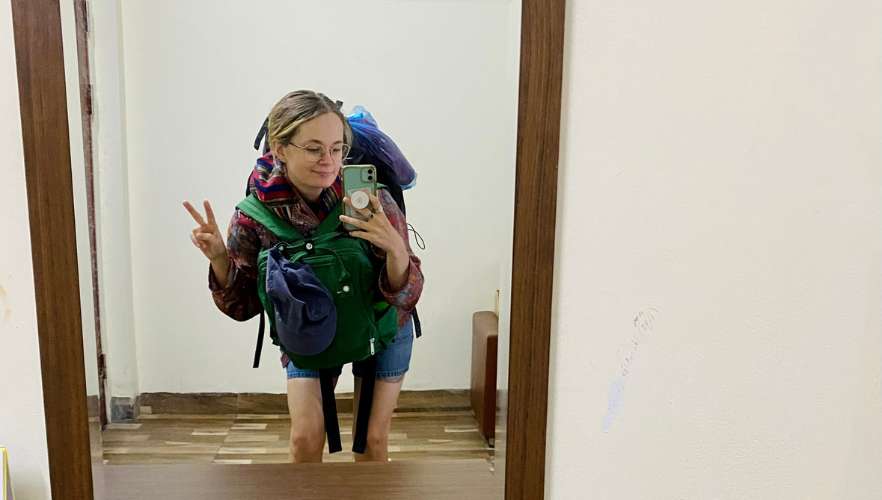 Where can a digital nomad work?
The simple answer: almost anywhere! All you need is some privacy and a good internet connection. Here is a top tip for finding cheap hotels to teach from: filter your search on Booking.com to show "laptop-friendly workspace", and tick "I am travelling for work". You will be shown properties that were popular with other digital nomads! In addition, make sure you check the reviews for mentions of WiFi – nothing is more frustrating than poor WiFi whilst you're trying to deliver a class.
What happens when the WiFi fails? Even though broadband speed is typically very reliable in South-East Asia, anything can happen. Blackouts and internet lag are not unheard of! It's a good idea to choose a SIM card with unlimited data and the option to hotspot when you arrive in a new country. These packages are surprisingly cheap (around £10, or $13 USD) and will allow you to have a back-up in case of emergency. The show must go on…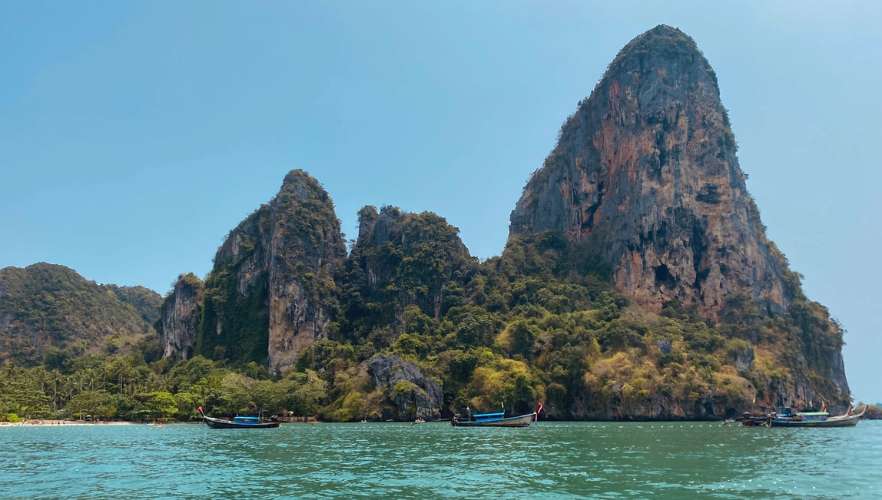 How does a digital nomad balance work and fun?
This was a huge learning curve for me! When I started my digital nomad journey two months ago, I struggled to keep on top of my professional life whilst enjoying the backpacker experience to the fullest. I remember sadly waving off my friends as they went to a waterfall whilst I sat in my empty room, preparing to teach. The FOMO (fear of missing out…) was real, but I quickly realised that my lifestyle was a privilege, not a curse! Whilst other backpackers had worked for months to afford this trip, I was funding my travels in real time. Their trip would end, but mine could continue for as long as I wanted! What's more, I felt connected to my life back home as I have a wonderful relationship with my students – seeing them was like seeing old friends.
I recommend staying in different accommodation depending on your schedule. On teaching days, I enjoy the privacy and comfort of an Airbnb or hotel room. On my days off, I stay in hostels and connect with likeminded travellers. This allows me to balance work and play and focus my attention on whatever I'm doing. When I stay in hostels, I make the most of the backpacker experience (sightseeing, nights out and cheap dorm rooms!) When I stay in hotels, I can teach in privacy, catch up on emails, and get some rest.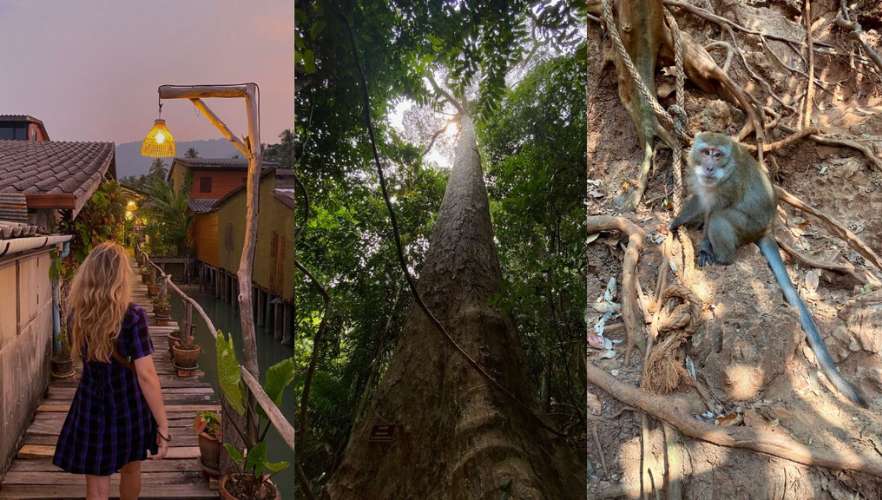 Can anyone be a digital nomad?
Being a travelling teacher is a unique lifestyle! The digital nomad experience is not for everyone. In my opinion, here are some of the key qualities for a freelance TEFL teacher looking to travel:
Organisation. You should be highly organised and able to multi-task between travel and teaching. After all, they both require a lot of planning! You can use tools like Google Calendar to manage your time.
Flexibility. Things change! WiFi drops out, a hotel is overbooked, your new destination has no workspace – be prepared to turn on a dime, and try to see the funny side when things go wrong.
Independence. Digital nomads spend plenty of time alone in hotel rooms. If you enjoy your own company and are able to motivate yourself to work hard, you'll find it easier to adjust to the freelancer lifestyle.
Responsibility. Even though you are island hopping and jumping on a plane or boat every few days, your students need to be able to rely on you! Try to respond to messages quickly and show up to classes prepared and on time.
The past few months has been full of useful lessons, and I'm learning more about being a successful digital nomad every single day. Teaching whilst travelling has allowed me to have once-in-a-lifetime experiences, and I feel so lucky to make a living from my laptop. Here's the secret… you can do it too! Get in touch with the i-to-i team to start your digital nomad journey today.
Want to find out more about Tab's teaching and travel experiences? You can follow her on Instagram and YouTube, and check out her blog here!