Here at i-to-i, we love providing a helping hand for your TEFL adventures. To give your TEFL jobs search a super-boost, we've crunched the numbers on more than 10,000 advertised TEFL posts to provide you with our hot-off-the-press overview of the TEFL jobs market today.
Whether you're seeking a fabulous TEFL opportunity abroad when the world re-opens or hunting for your first online English teaching position right now, find out who's recruiting, the qualifications employers are asking for, and where you'll find the top-paying TEFL jobs in our TEFL jobs market report here.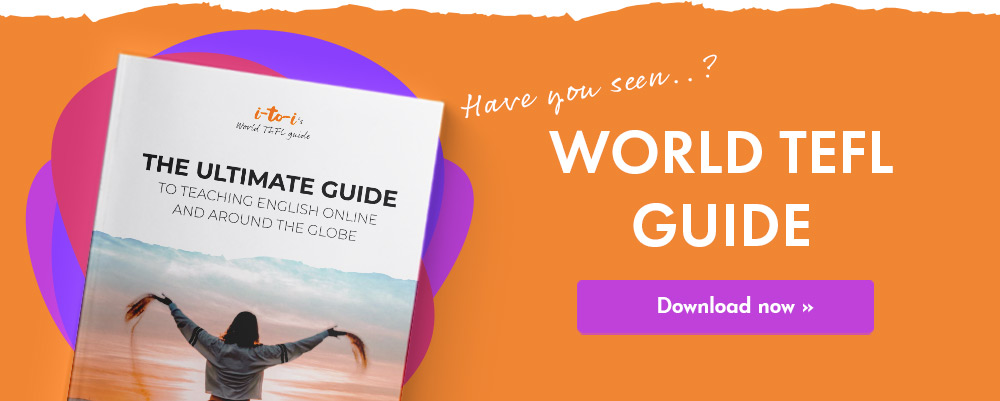 What's covered:
» Where are the TEFL jobs?
» Which countries are looking for TEFL teachers?
» Who is recruiting for TEFL teachers?
» What qualifications are TEFL employers looking for?
» Are there TEFL jobs for new teachers?
» How much can you earn as a TEFL teacher?
» TEFL jobs country breakdown
Already TEFL certified? Head straight to the Love TEFL jobs board to find your perfect job.
Need to get TEFL qualified? Jump onto one of i-to-i's fabulous TEFL courses and start your TEFL journey today.
Fancy teaching online? Give your career a super-boost with our online teaching support.