Here at i-to-i, we love celebrating the success of young people. From school leavers to recent graduates, we've witnessed it all – the highs, the lows and everything in-between. You guys have become the unsung heroes of the 'TEFL world' and have helped to transform us into who we are today – cue proud parent moment. So, what better day to acknowledge your achievements than on World Youth Day?
With this year's theme being 'Youth Engagement for Global Action', we've put together 7 things young people can do to better themselves in 2020, check them out:
1. Look after your Mental Health
If 2020 has taught us anything, it's that mental health is just as important as physical health. So, why not make it your priority? Daily life can sometimes get the better of us so make sure you schedule in some me time every now and again – you deserve it! Whether it's a run in the park, a pamper session with some friends or a digital detox, there are some great ways to look after your mind, body, and soul. Put yourself first every once in a while! We promise you won't regret it!
2. Volunteer
Wanting to make an impact? We hear you!
Teaching English is a fantastic way to give back to the community and help promote social inclusion, especially for refugees. You can help at your local Community Centre or teach online through nonprofit organisations such as paper-airplanes. All you need is a TEFL qualification and a desire to make a difference – it's as easy as that!
Feeling more adventurous? Our Thailand Internship might be the answer for you! This placement is perfect for gaining TEFL teaching experience…and the best part? You don't need a degree or teaching experience – sign us up!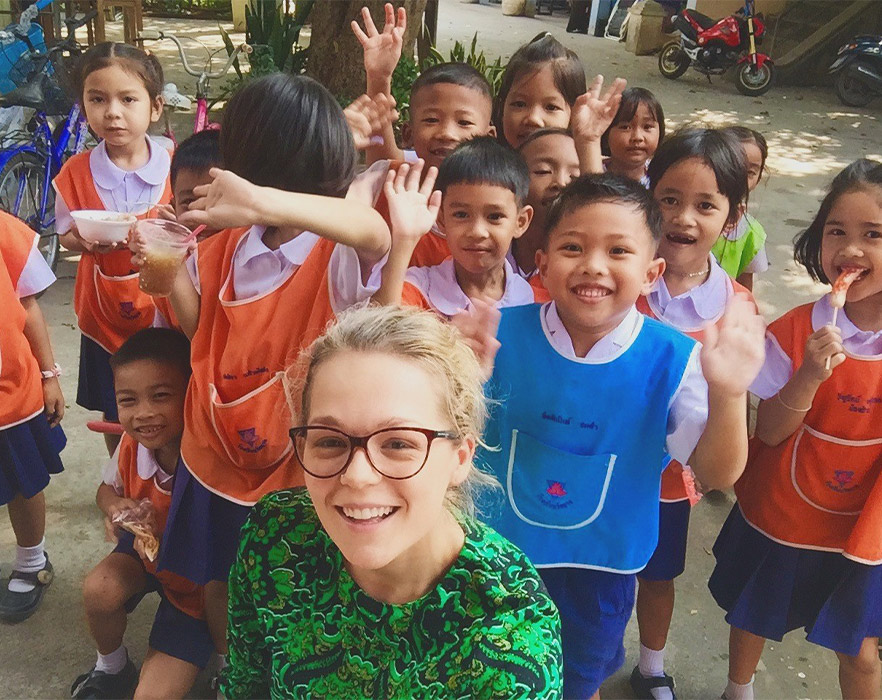 3. Take care of the planet
We love the planet and hope that you do too which is why we encourage our TEFL teachers to be eco-friendly. To help better yourself this year, we recommend reducing your carbon footprint. By following a few simple steps, you can help create a cleaner and greener world for future generations.
Not sure where to start? Check out our handy eco-hub for hints, tips, and tricks!
4. Be open to change
Change can be a pretty scary thing, but it's not as bad as it seems! 2020 has definitely taught us how to adapt to new ways of living and working; something that seemed out of the question just a year ago. We've had to accept some major life adjustments and take each day as it comes. Don't be alarmed though, this is a positive thing! As young people, you've already shown that you can adapt to new surroundings and processes, a sought-after skill by most employers – winner! Now all you need to do is embrace these changes and see where they take you.
5. Keep Learning
You might have finished college or graduated university but there are still plenty of opportunities to keep learning. It's time to dust off those travel journals and put your post-lockdown plans in place as your next adventure awaits! From learning a new language to completing a TEFL Course, there are lots ways to invest in your future. Not only will these activities keep you busy over the next few months, but they'll also help to broaden your horizons. Our Online TEFL Courses will teach you some invaluable skills that employers love, as well as boost your confidence. By furthering your education, you'll be able to land your first job, and may even be able to work abroad – how amazing is that?!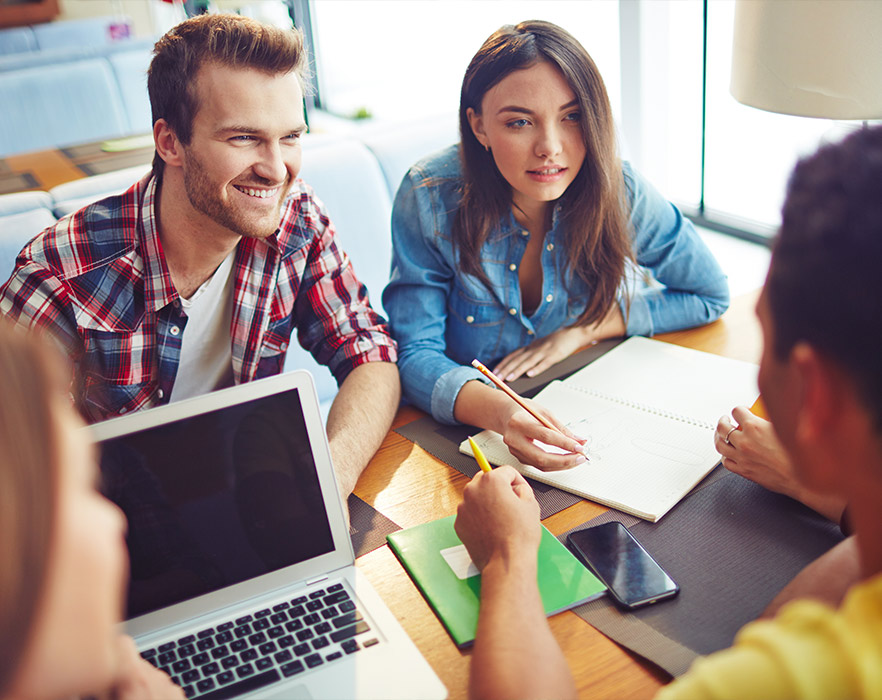 6. Cherish diversity
As you move onto a new chapter in your life, you might be worried about leaving your home friends behind – don't be! Putting yourself out there is one of the best things you can do for self-development. Meeting new people is a fantastic way to diversify your friend group as well as learn about different backgrounds, cultures, and religions. Plus, you'll make some incredible memories and have a laugh along the way – what's holding you back?
 7. Set goals
Your plans may be on the back burner (for now!) but nothing's stopping you from planning for the year ahead. After all, it's great to have something to look forward to. To make the most of 2020, we recommend putting a plan of action together. Small achievable goals, like getting TEFL qualified, can help kickstart your new life. Once qualified, you'll have the skills you need to land an amazing TEFL job abroad and have the time of your life – talk about living the dream!